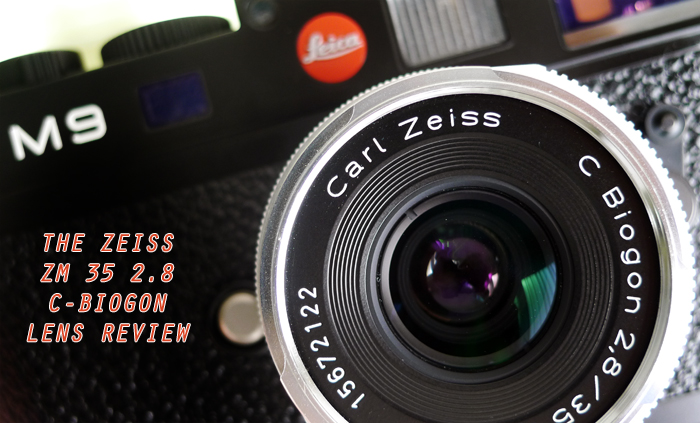 Zeiss Zm 35 C-Biogon 2.8 Lens Review – Wow, it seems like it was just a couple of days ago that I posted my Zeiss ZM 50 Planar review (see it here). Wait, that WAS a couple of days ago! Ha ha. Well, it's that time again and today I am writing about and testing the Zeiss ZM 35 2.8 C-Biogon. This is slower and smaller than the well reviewed and loved Zeiss ZM 35 F2 Biogon. I wanted to test out the F2 but Zeiss sent me the 2.8 instead. That is why I am wearing a T-Shirt today that says "I asked Zeiss for a 35F2 but all they sent me was this crummy 35 F2.8". All joking aside, I am happy they sent me this lens as I have been hearing some good buzz about it lately. Plus, the fact is that the C-Biogon 2.8 is only $50 less expensive than the F2 version! Hmm. I wanted to know why. Finally, as hard as I looked I could not find any real reviews of this lens anywhere!
Here is the press release hoopla from Zeiss on this lens:
OBERKOCHEN/Germany, 19.03.2008.
As the latest member of the ZM lens family, the C Biogon T* 2,8/35 ZM lens is the perfect addition to your light, mobile photo equipment. The C Biogon T* 2,8/35 ZM will inspire you with perfect images, even at full aperture. Together with the compact C Biogon T* 4,5/21 ZM, it creates the ideal equipment for a wide range of applications such as documentation and architecture photography.
The "C" in the title indicates another outstanding feature: rather unusual for a lens of this performance class, its moderate speed of 1:2.8 permits an exceptionally compact construction. The symmetrical Biogon construction with 7 lens elements in 5 groups allows for practically distortion-free images.
The ZM lens series from Carl Zeiss is suitable for cameras with M-bayonet. As with the other lenses in this line, the C Biogon T* 2,8/35 ZM features an intuitive operating concept, a robust all-metal frame and a precise, noticeable click in 1/3 aperture stops.
Looks pretty sweet in Silver on the black M9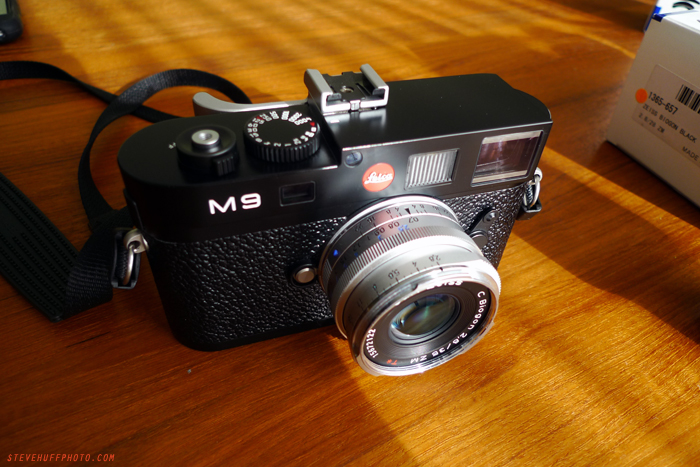 So it seems you are paying for the reduction in size as well as the supposed stellar wide open quality of the lens. For me, it passed the first test which is build and feel. I was going to do a youtube on this one but realized there was nothing to really show that you can not see in the picture above. So, for this one, no video 🙁 But, you do get to see the weight on the Huff-O-Matic scale and the lens comes in at a light 6.3 oz.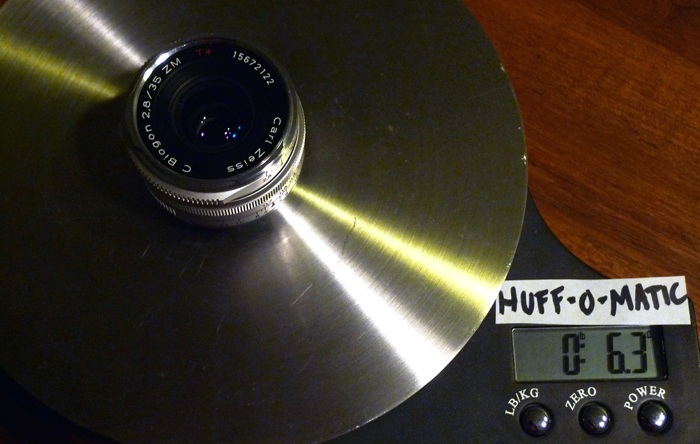 As you can see in the shot above the scale, the lens looks great on the camera. Its small, light, and the build is nice. When I took it out of the box the focus ring felt very silky smooth and the aperture ring was smooth but solid. It seemed better made than the Zeiss 50 Planar but as I said in that review, the Planar that was sent to me was a bit worn out as it looked like it has been used quite a bit.
The 35 C-Biogon build and feel is nice and up there with a Leica 28 Elmarit but with an even smoother aperture ring. Yes, this lens is made well. In case you did not know, nearly the entire ZM line is made in Japan even though two Zeiss ZM lenses are manufactured in their German factory. The $4000 15 ZM and the beautiful 85 F2. These two lenses come at a price premium but I hear they are absolutely wonderful hunks of glass.
"From My Car" – Leica M9 with Zeiss Zm 35 C-Biogon at 2.8 – ISO 2000 – click for larger image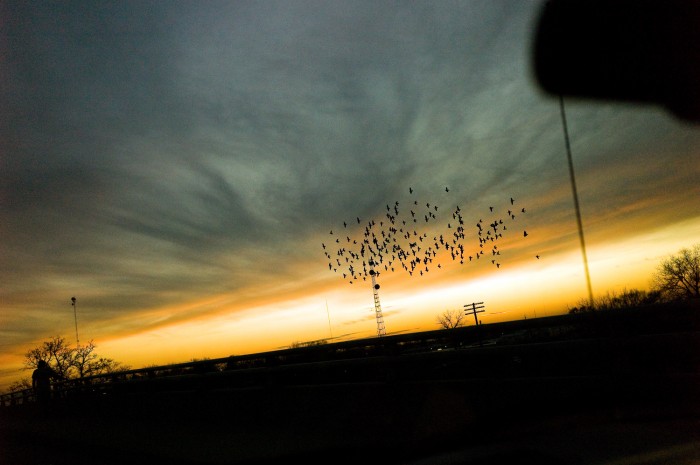 I have had four Zeiss ZM lenses in hand for the last month or so but due to all of the other gear flowing to my mailbox, I have not been able to shoot these lenses as much as I hoped. Zeiss was cool and allowed me to keep them longer so I could shoot more. I am glad they did that because the more I shot with this 35 C-Biogon, the more I realized that this was a special lens. Yea sure, I shot with both of the big gun Leicas, the 35 Summicron and 35 Summilux but with those lenses you are paying for speed/rep/build. In regards to image quality, this Zeiss seemed to give me superb results up there with the Summicron.
Not everyone has a few thousand bucks to shell out on a little 9 ounce piece of glass and this Biogon fills a gap in M mount lenses. On one end you have the cheapest of the M mount lenses, the Voigtlanders. Then you have Leica at the top of the cash heap. Right in the middle you have Zeiss, and truth be told here…just keeping it real, the Zeiss ZM line comes damn close to Leica. For example, the closest competitor in Leica land to this Zeiss 35 2.8 is the Leica 35 Summarit 2.5. It comes in at $1595 (going up in Jan 2010) compared to the $850 of this Zeiss.
That is ALMOST double the cost for the Leica, but you do get a well engineered German made lens and a pouch. While I have yet to review the 35 Summarit I have seen results from it and it looks AMAZING and you get a little bit of a faster lens with 2.5 vs 2.8. What I am trying to say here is that the Zeiss would probably stand toe to toe with the Leica Summarit at almost half the cost. I hope to test the Summarit soon.
"The End Of Spring" – Leica M9 and Zeiss 35 C-Biogon at 2.8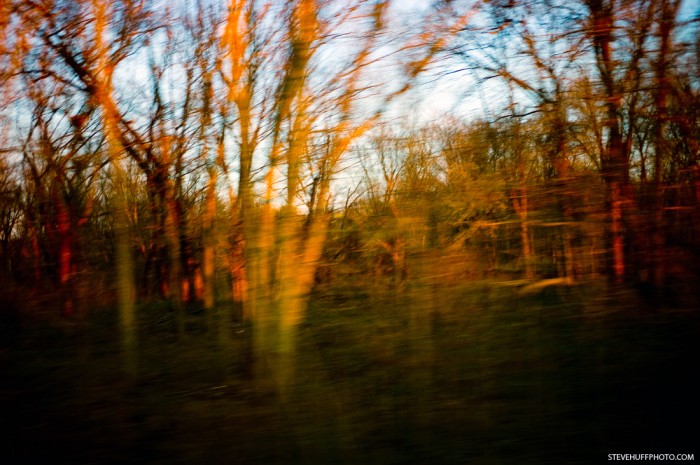 SO HOW SHARP IS THIS LENS?
As I do with all lenses, I attached this lens to my camera and shot with it as much as I could over a 4 week period. I also took some test shots of a Christmas scene in my house but what it told me was that this lens is sharp from 2.8 all the way through its aperture range. Instead of showing you those rather boring tests, how about I put up some FULL SIZE out of camera samples so you can download them and judge the lens quality for yourself.
BTW, the first two are straight from camera and have not been processed! The third of the old house and tree has been converted from RAW using Adobe Camera Raw and then converted to Black and White using Nik Color Efex Pro. Yes, COLOR Efex pro. 🙂 I then used Nik Viveza to add a little fill light to the house. Thats it.
"BK" – Leica M9 and Zeiss ZM 35 C-Biogon at F2.8 – CLICK HERE FOR FULL SIZE OUT OF CAMERA IMAGE – SLIGHT SHARPENING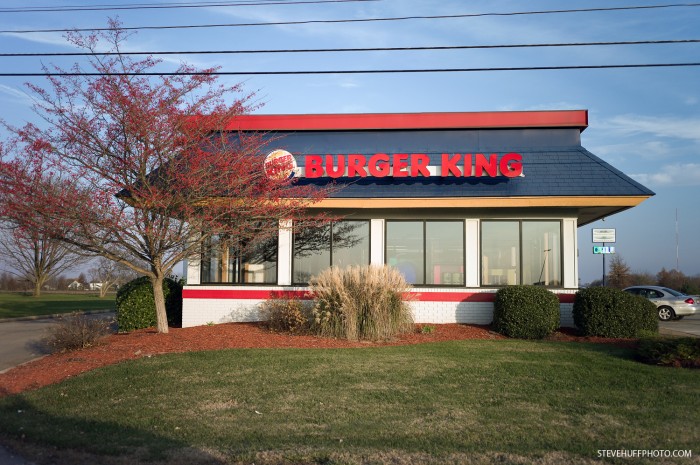 and for those who do not want to download the whole 18MP image, here is a 100% crop to show you how sharp it is. This file did have some slight sharpening during RAW conversion…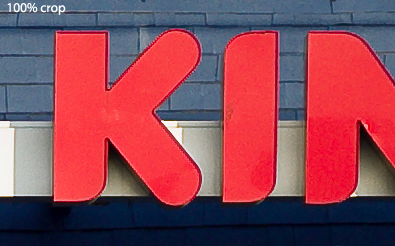 Zeiss ZM 35 C-Biogon on Leica M9 at 2.8 – CLICK HERE FOR FULL SIZE OUT OF CAMERA IMAGE – ZERO SHARPENING APPLIED!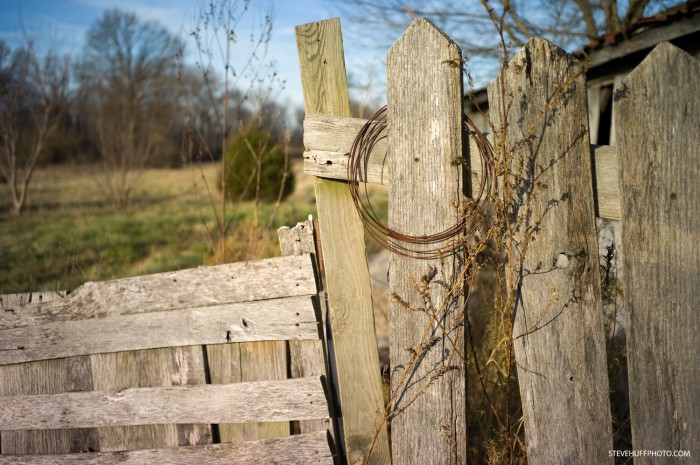 and a 100% crop…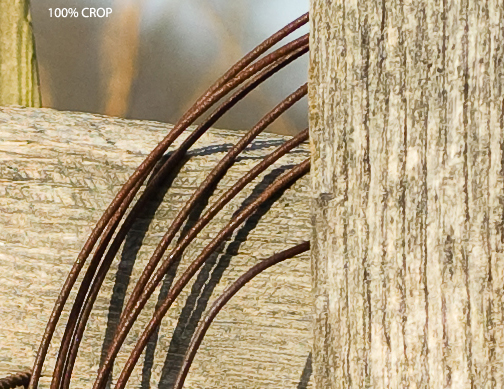 Zeiss ZM 35 C-Biogon at F4 on the Leica M9 – CLICK HERE FOR FULL SIZE 18MP VERSION – NO SHARPENING APPLIED but there was a B&W conversion!
and again, a 100% crop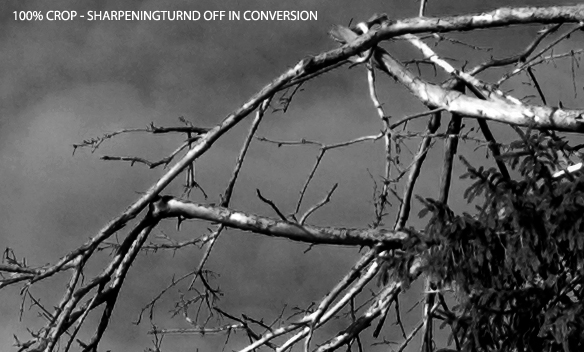 After shooting with this lens and seeing the magical results even I was ready to plunk down my cash! But wait, I was OUT OF CASH! So damn, I couldn't do it. Honestly, if you do not need a fast lens with a 1.4 or F2 aperture then this Ziess really has the 3D depth and sharpness that the ZM line, and Zeiss are known for. This little 35 gave me great result after great result, and for scenes like the house above it, will destroy the little Voigtlander 35 1.4 (review) I reviewed a couple of weeks back. But that lens is meant for low light shooting, not landscape shots. This Zeiss is sharp enough to get the landscape shots, and it also injects a healthy dose of that "Zeiss Mojo". But it will not do the special low light dreamy bokeh portrait as its a 2.8 lens.
I am now sitting here wondering if the Zeiss 35 ZM F2 Biogon is as good at F2.8 as this C-Biogon. I hope to review that lens soon along with the Zeiss ZM 50 Sonnar (again). But back to the C-Biogon, the COMPACT Biogon! Here is one more test image with a crop. Its my Banana test shot! Click the image to see the correct size with crop.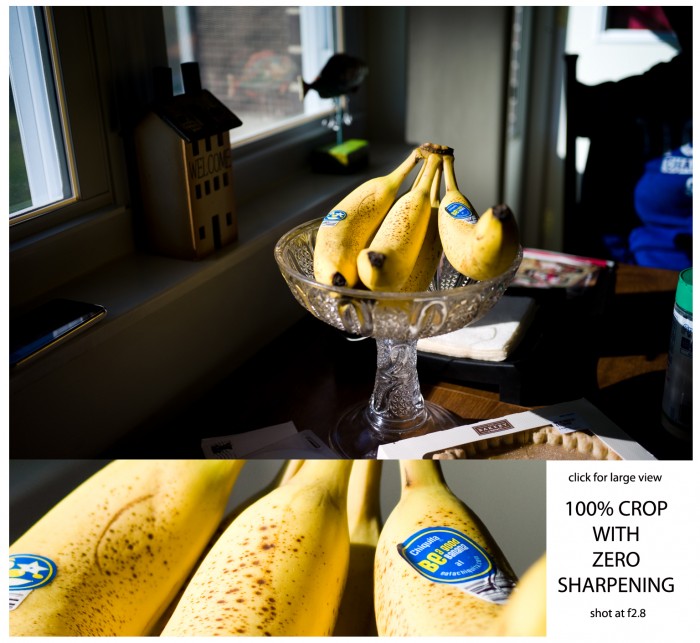 This is impressive for a lens shot wide open and with NO sharpening applied at any time. I am also liking the color and contrast here as well. I am now going to have to ask Leica for the 35 Summarit to test as I would love to see the differences in color, contrast and detail and see which one I prefer.
WHAT ABOUT BOKEH?
Ahhh yes! The Bokeh! What would a lens be without beautiful bokeh? It's true, I have seen may lenses that gave me a nice sharp image but had nasty out of focus background renderings. I think the worst of all time (that I owned) was my old Nikon 50 1.4. I enjoyed that lens on my old Nikon D700 but when I look back I think about how busy that bokeh could get. Here is a one of my old samples that shows some nasty "bokeh" from the Nikon 50 1.4. My processing did not help that shot out one bit 🙂
The Zeiss 50 Planar had wondeful smooth bokeh and while this 35 2.8 may not be in the same league, it is not bad. What do you think? These are all wide open at 2.8 on the Leica M9. I also noticed  this lens just does not flare, or at least I could not get it to flare.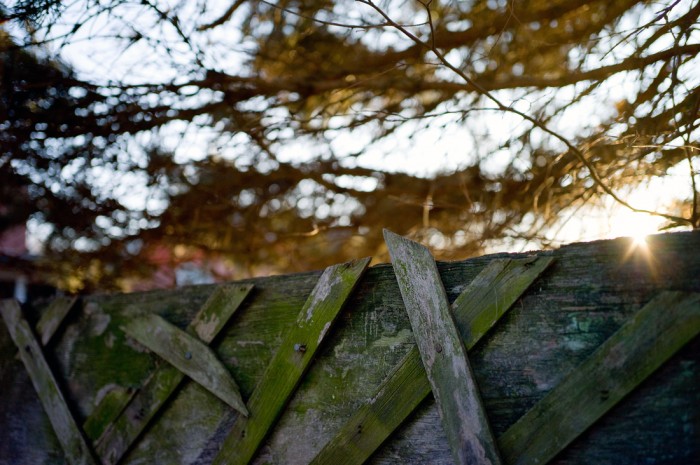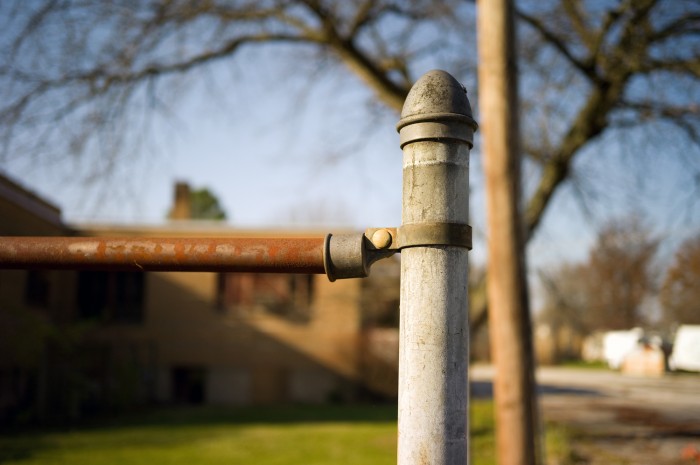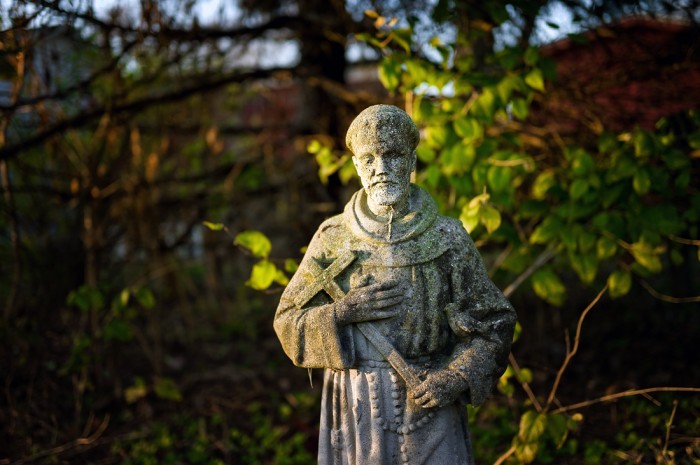 With the lens being a 35 and a 2.8, you will not get crazy bokeh like a 50 1.4 or a Noctilux, but I was pleasantly surprised. It almost seems like this Zeiss gives you a look almost like an F2 lens. Its not, but you still get some nice background blur if  you want it.
That is about all I can say about this lens. It's pretty sweet and I cannot imagine anyone being disappointed in in on a Leica M7, M8 or M9.
---
Here is my pro/con list of the lens..
PROS
Its size! Its compact and well made.
The price! About $800 for a 35 2.8 prime for Leica M mount that you wont have to mortgage the house for.
The color and 3D pop is here, and there is plenty of it.
Comes in Black or Silver!
It's sharp as I would ever need. No dull/flat images with this lens.
No issues with magenta color casts and I used it without the m9 coding menu. In other words, I did not set it up as a 35 Summarit in camera, and it did great.
Pretty much flare resistant!
CONS
Its somewhat slow at 2.8.
The lens has some slight vignetting at 2.8, but its slight.
A few times it seemed the lens caused my M9 to underexpose by a half stop.
It's not 6-Bit coded but does bring up the 35mm frame lines.
Does not come with a hood or case/pouch.
---
MY BOTTOM LINE CONCLUSION FROM MY REAL WOLRD USE
The Zeiss ZM 35 C-Biogon 2.8 lens is a lens I probably would have never thought of buying due to its somewhat slow-ish 2.8 max aperture. But, I am very glad Zeiss sent this to me as I now know what a powerhouse of a lens it really is. Small, light, and with a good build quality,  this lens shines at every aperture. If you want a small 35 that wont break the bank, comes in silver or black, and delivers the warm color along with the Zeiss 3D pop, then this may be the lens you are looking for.
While not a low light or night time lens it does extremely well in bright sun, flare is virtually non existent (and I was NOT using a hood) and the overall balance of image quality leans to the warm side of neutral. In comparison, the Leica 35 Summicron leans on the cool side of neutral. Any way you look at it, this Zeiss 35 C-Biogon lives up to the claims laid out by Zeiss. It is small and compact and can be used even wide open with great results. All at a price that won't break the bank. In the world of F2.8 35's, I do not think I have ever enjoyed one more than this.
HELP SUPPORT THIS SITE TO KEEP IT GOING AND GROWING!
Remember, anytime you follow my links here and buy from B&H or AMAZON,
this helps to keep my site going. If it was not for these links, there would be no way to fund this site, so I thank you in advance if you visit these links. I thank you more if you make a purchase! Ha ha..
If you enjoyed this review, feel free to leave a comment at the bottom of this page and also be sure to join me on twitter or facebook! Also, you can subscribe to my feed at the upper right of any page and be notified of when new reviews are posted! You can also subscribe via E-mail (also to the right). Thanks so much for reading!
Here are a few more images from my time with the Zeiss ZM 35 2.8 C-Biogon including some night shots at high ISO to see how low I could go! (with light that is). Enjoy!
Wide open at 2.8 during the early evening –  "magic hour"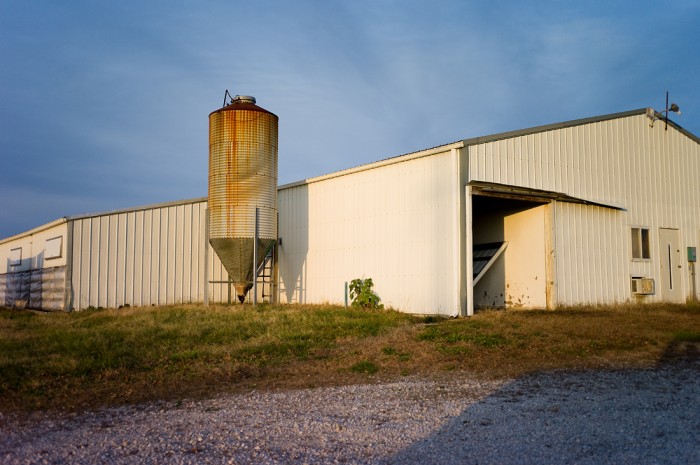 Getting darker…shot at 2.8 on the M9 at ISO 2000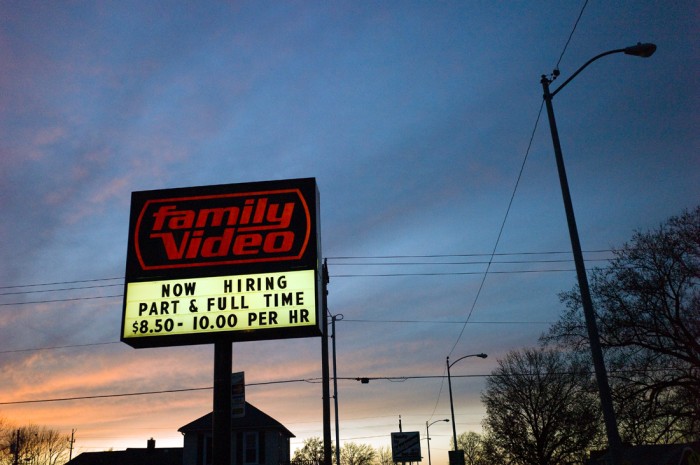 At F4, you still get some blur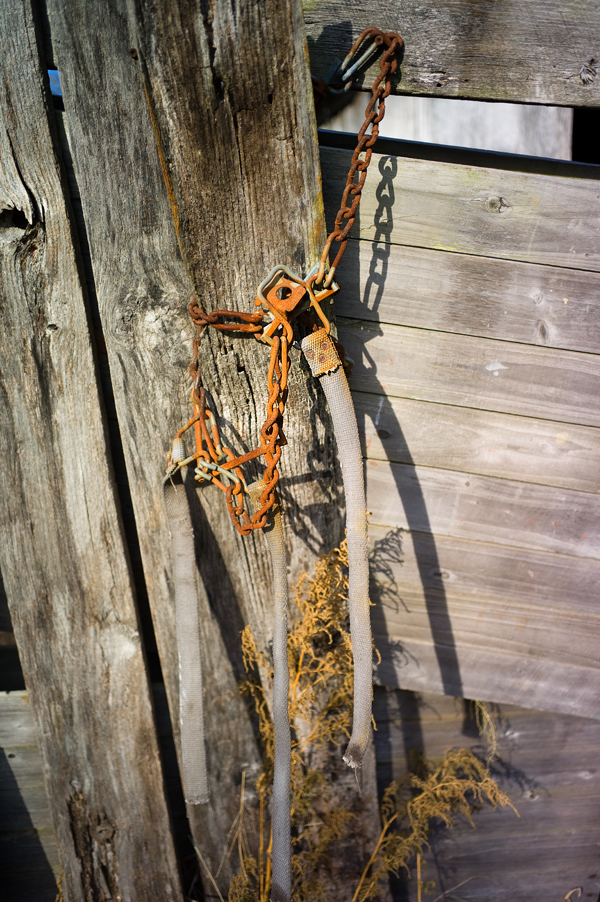 I guess you CAN use this lens at night on the M9! ISO 2000.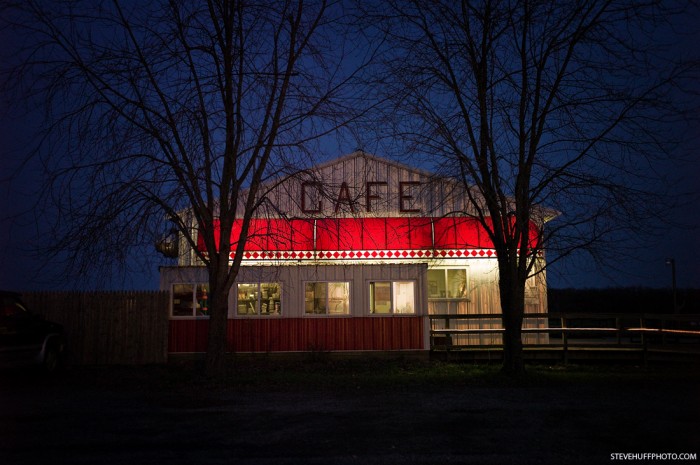 Taking it even further…ISO 2500, F2.8