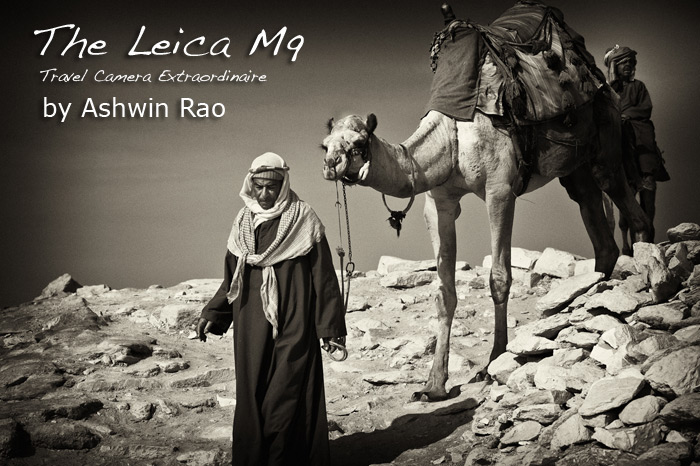 I am totally psyched to write this article for Steve's site, in hopes of showing you what a wonderful tool the Leica M9 can be in travel photography. I have been thrilled to see Steve's site reach new rangefinder users on a daily basis. His approach to reviewing photo gear with a fresh, "real world" perspective has reached a new audience of photographers who have begun to consider rangefinder photography as an option for their daily shooting needs. My goal for this article is simply this: To convince you that the Leica M9 is THE travel camera to have and use.
Before I proceed, here's a bit of background about me. Simply told, I am a photo enthusiast. I love taking photos. I love owning and using the best 35 mm photography gear on the market.. In my mind, the Leica M9 and its respective lenses represent the best 35 mm gear. Period. I began my foray into photography with Canon SLR's, but over time, the lure of the rangefinder ethos and that wonderful Leica craftsmanship came calling. I have ultimately kept an SLR system for its strengths (sports, weddings, fast moving subjects), but 80% of my photography these days is done with Leica rangefinders.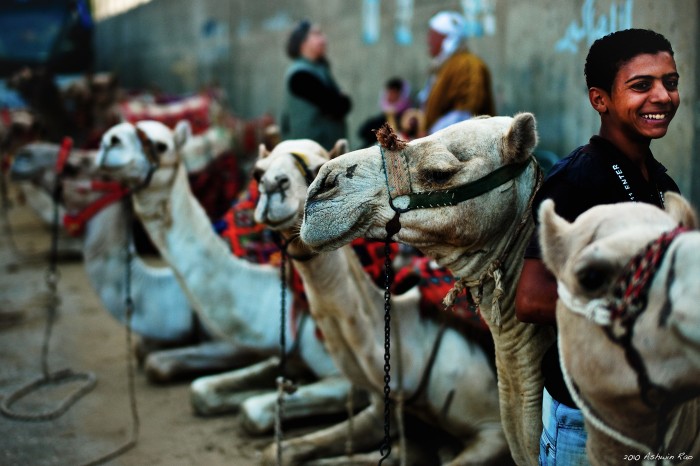 A few words about Digital Single Lens Reflex (dSLR) cameras. Some of you who may come across this article will wonder why not simply stick with an dSLR for all picture taking opportunities. I won't lie to you. In many ways, dSLR cameras are some of the most versatile photo making tools on the market today. I actually own 2 dSLRS: A Canon 1D Mark III and a Canon 5D mark II. I use them regularly for certain types of work, such as shooting weddings and sporting events. SLR's allow you to take compelling shots of very wide range of subjects (from a grain of dust to a the moon, for crying out loud). They are fairly advanced computers packaged as cameras. They are exquisite picture taking machines….but that's it…they are machines….they can lack soul within that computerized heart of theirs. In their complexity, the art of photography can be lost. It's something that's hard to describe, something many of us can't even quite put our fingers on. The SLR can be an ideal picture taking device for fiddlers, ISO-hounds, and people who love to use tripods, shutter release cables, and gadgets. An SLR, however, may not be the ideal tool for the photographer who wants minimal distance between himself or herself and his or her subject matter.
Furthermore, SLR's can be imposing when viewed from the "picture-taken standpoint". The sheer size of a SLR camera-lens combo is can intimidate the photographed subject into un-natural behaviors or expression. Finally, SLR rigs can be heavy. Try porting a Canon IDsIII or Nikon D3x along with a few lenses for a day. They may take up half of one's suitcase or ending up given even the most athletic of photographers a backache and sore forearms. In comparison, a complete M9 rig with lenses can fit into a small shoulder bag and induce very little arm strain or shoulder fatigue.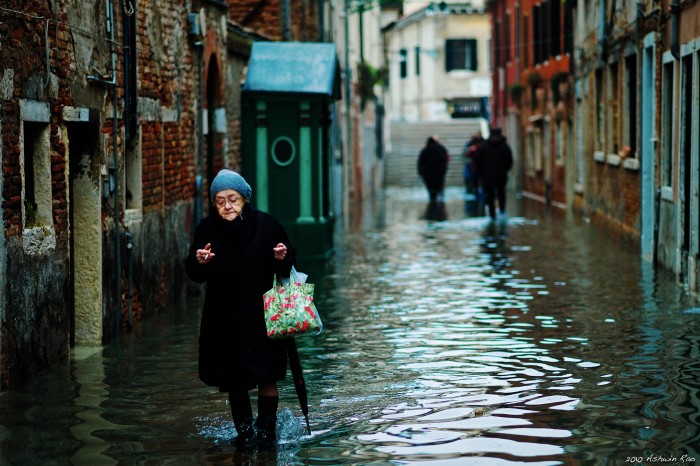 I have talked to many current rangefinder photographers, who moved away from SLR's, wanting to get back to the basics of aperture, shutter speed, and composition. These photographers seek a photographic companion that is an extension of themselves and their creative vision, one that won't interfere with the process of taking the photo or impose upon the subject matter. The rangefinder allows this with gusto….
[ad#Blog Square Embed Image]
The Rangefinder Experience: Having shot rangefinders for the past 3 years (including using an M3, M6, MP, and M8), I was excited by the possibilities that I saw in the Leica M9, particularly as a tool for capturing decisive moments during travel. I was intrigued by Leica's decision to realize the M9 as a full frame model, making it work much more seamlessly alongside my film bodies. The M9, unlike the M8, does not require a 1.3x crop factor adjustment when deciding upon which lenses to use. Leica, additionally, has used its three years of experience from the M8, to craft a wonderful update to that camera, one that works more smoothly and seamless towards its intended purpose: taking photos.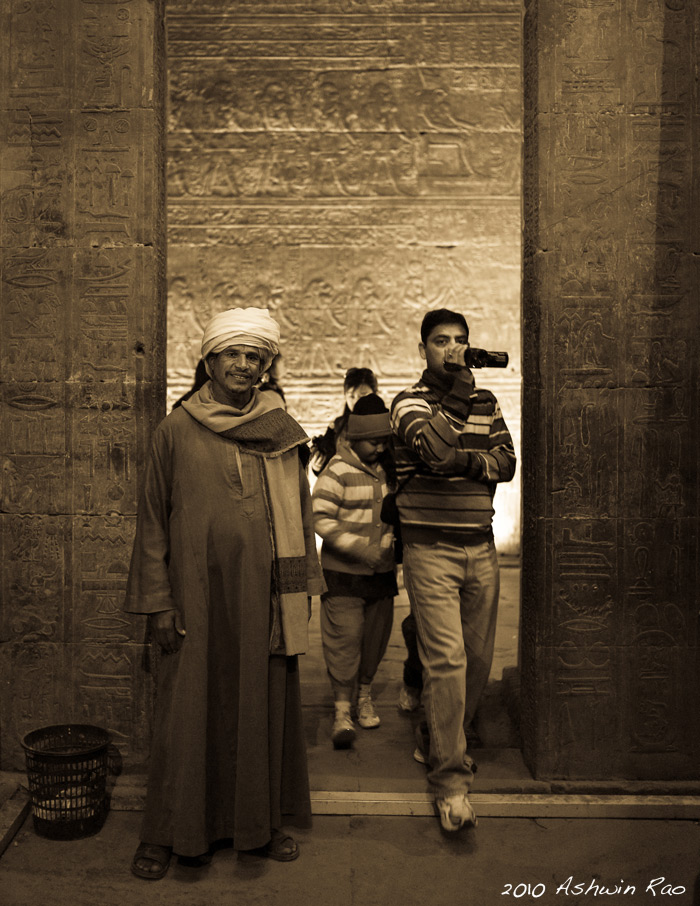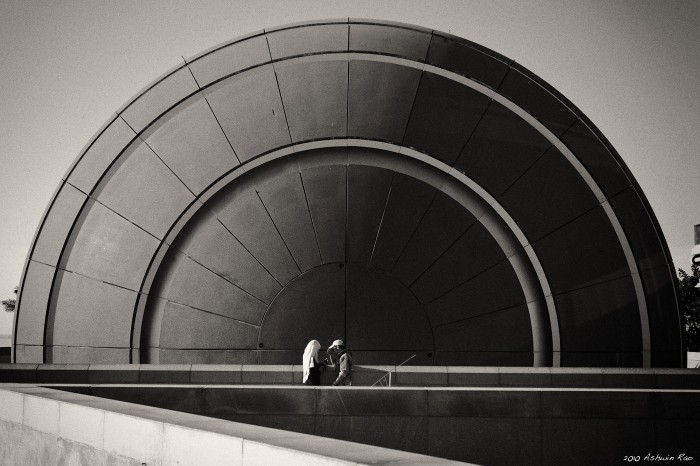 Why Use an M9 for Travel?
This is the ultimate question for this article: Why not simply hoist that SLR, 3-4 lenses, and a big Lowepro/Tenba/Tamrack/Think Tank camera bag onto ones back and set off into the wilds in search of the perfect camera? Well, several reasons:
Size: The Leica M rangefinder camera body is quite small. The Leica M9 is well documented as the smallest full frame digital camera currently available on the market. Coupled with the fact that most Leica lenses are substantially smaller than their SLR counterparts, one can much more easily port a M body and several lenses than a similarly comprised dSLR system. Portability is increasingly an issue in travel, and the M9 is imminently more portable than most dSLR systems. The series of images taken her were made with a Leica M9 and 4 lenses, all which fit into a Billingham Stowaway Pola Shoulder Bag (7.08 x 3.15 x 8.26″ (18 x 8.0 x 21cm) (WxDxH). Amazing!
Image quality: The Leica M9 is first, and foremost, an exquisite picture taking device. Leica and Kodak have crafted an amazing full frame CCD sensor to capture the smallest of details in its image, along with a broad dynamic range. By leaving out an anti-aliasing filter (i.e. blur filter) that most digital SLR's employ, Leica's M9 sensor can capture more detail at a per-pixel level than basically any dSLR out there. Bigger doesn't always equal better, and Leica's 21 Megapixel CCD sensor is truly a marvel, standing its ground against the likes of the Nikon D3s and Canon 1Ds Mark III in terms of image quality. Coupled with Leica's exquisite line of lenses, many of which Steve has reviewed, the M system is hard to beat in terms of IQ. Rest assured that as long as you understand how to focus and compose images on a rangefinder, you'll come home with some great images.
Profile/Recognition factor: In use, the Leica M9 shooter can be nearly invisible to his or her subjects. The M9's form factor, with lens attached, is much smaller than that of nearly all dSLR's. Thus, one's subject may not be intimidated and clam up when the photographer points the camera at the subject. I can tell you for a fact that in my travels, even to far flung places like Vietnam and Southern Egypt, local inhabitants know when an SLR is being aimed their way. They rarely even notice me shooting my M9, just off to the site of the dude with the D700 with 70-200mm lens mounted. My suspicion is that the M9 either looks like an archaic camera to them, or that it's small enough to be non-threatening. Trust me on that one, as I don't get a startled reaction when shooting people in these countries…. Furthermore, using zone focusing (shooting by using narrower apertures and the lenses focal length scale), picture taking the M9 can go completely unnoticed.
Build quality. Leica M cameras are built to last. While there's no doubt that today's digital M's may not have the longevity of some of their film counterparts, the M9 is built to last. It's a freaking rock, to be honest. And from a heritage of cameras such as the M3, many of which are still in use after over 50 years, rest assured that the M9 should be serviceable for years to come. The M9 gave me no trouble on this recent trip, despite misty/rainy/sandy/hot/dusty weather.
Heritage: Leica M cameras, dating to the M3, have been used in photojournalism by many prominent photographers for nearly 60 years. The photographer behind the Leica M9 can take comfort in knowing and embracing this heritage. It sounds silly to say, but that counts for something.
Legendary Leica lenses: Leica lenses are simply the best out there. Throw up those MTF graphs, or simply look at the pictures. For you pixel peepers out there, no lenses come close to Leica M glass for sharpness, color rendition, or microcontrast. For you image hounds, try to look for that Leica "glow" that we all talk about. Your travel images will be all the better for using such wonderful lenses.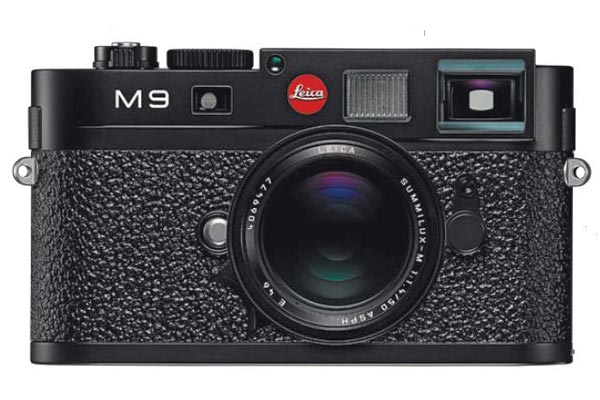 My travel set up:
I recently traveled extensively through Egypt and Venice, Italy during the recent holiday season. Along with me, I brought the following set up:
1. Camera: M9 Black with M handgrip and Tim Isaacs' Thumbs Up CSEP-1 and Beep soft release attached
2. Lenses:
Leica 16-18-21 mm f/4 wide angle tri-elmar, i.e. The WATE

Leica Summilux 35 mm f/1.4 asph

Leica Summilux 50 mm f/1.4 asph

Leica APO-Summicron 90 mm f/2 asph
3. Leica 1.4 x magnifier
4. Microfiber cleaning cloth
5. 3x SanDisk Ultra II 16 GB SDHC cards (recommended as fastest large capacity memory cards for the M9 at the time of this writing)
6. Lens cases (i.e. black socks, 1 for each lens)
7. BIllingham Stowaway Pola Shoulder Bag (which stored all of the above equipment)
I also used electrical tape to tape over the red dot and white M9 inscription. To me, this hides the M9's profile even more. This is mainly my personal choice, and Leica M photographers are notorious for decorating their cameras in a variety of fashions (half cases, grip vs no grip, black dots instead of red…the list goes on), which I suspect is a manifestation of pride of ownership.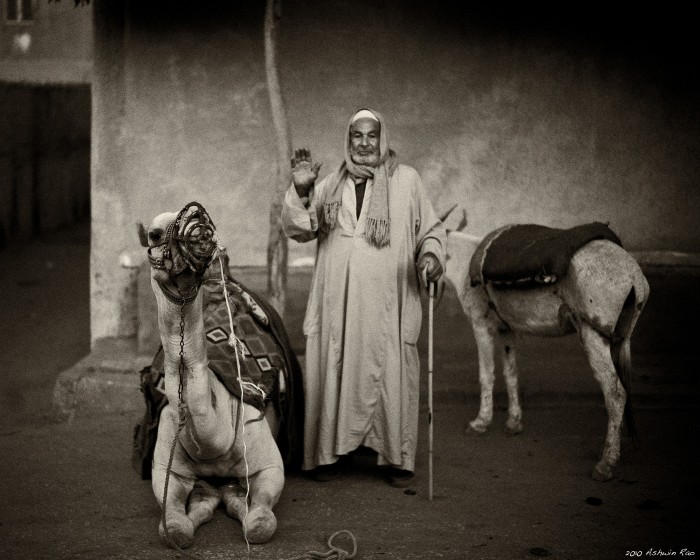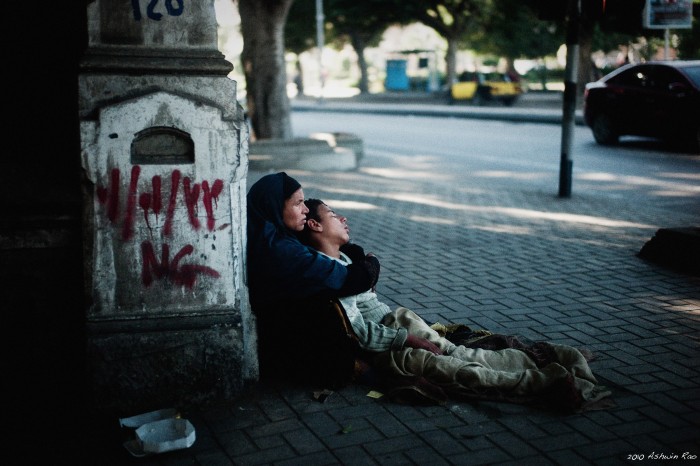 Ultimately, the proof is in the putting, and in this case, I am hoping that my images speak louder that the 1,700 words that I have typed for your reading pleasure. Bottom line: The M9 is an terrific realization of the digital rangefinder. It's a joy to use, both at home and on the road. When considering it as a tool, try it out first. See if it fits your style. It certainly fits mine. I hope to see you on the road, in some far away country, M9 in hand. Until then….
My blog:
http://photos-ash.blogspot.com
Me on flickr:
http://www.flickr.com/photos/ashwinrao1/
From Steve: I want to thank Ashwin for writing this amazing article on traveling with the  Leica M9. His images from Egypt are some of the best M9 images I have seen to date. I also want to thank him for the kind words about this website. I am having so much fun with it, not only writing about my experiences with all of this very cool gear but also being able to bring you guys articles like this from a fresh perspective. So thanks Ashwin! I hope to see more articles submitted by you in the future!