I think I found a new love! The Leica 50 Summicron lens is extremely nice on the M9. Small, light, easy to focus and I am finding F2 fast enough for just about anything. At $1600 cheaper than the 50 Summilux ASPH, the 50 Summicron on the M9 is an alternative some may find pleasing, and IN STOCK! Ha ha…
I will be reviewing the 50 Summicron soon, right after the 75 Summicron.
Just a few snap-shots from my M9 the last 24 hours mainly testing out the lens. The 1st shot was at ISO 2500! Look at the detail!
M9 – 50 Cron at F2 – ISO 2500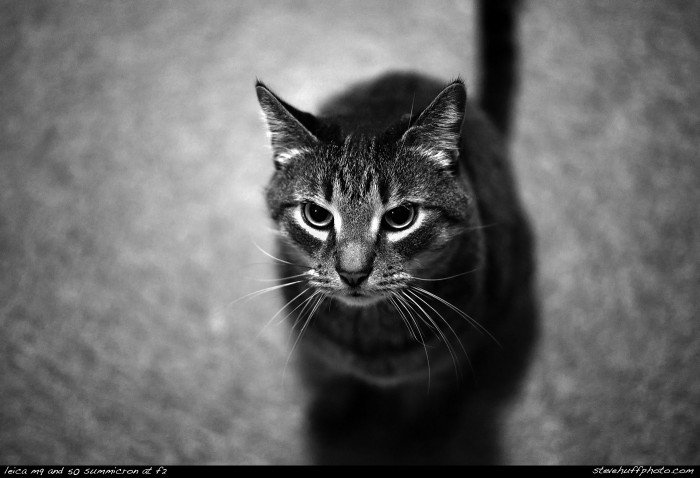 M9 – 50 Cron at F2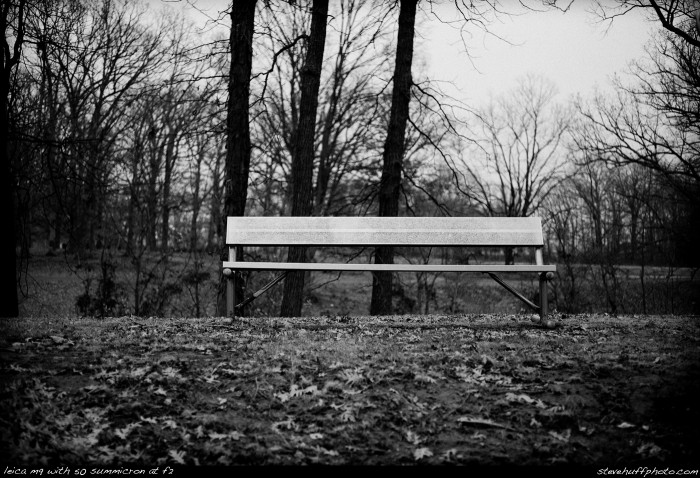 M9 – 50 Cron at F2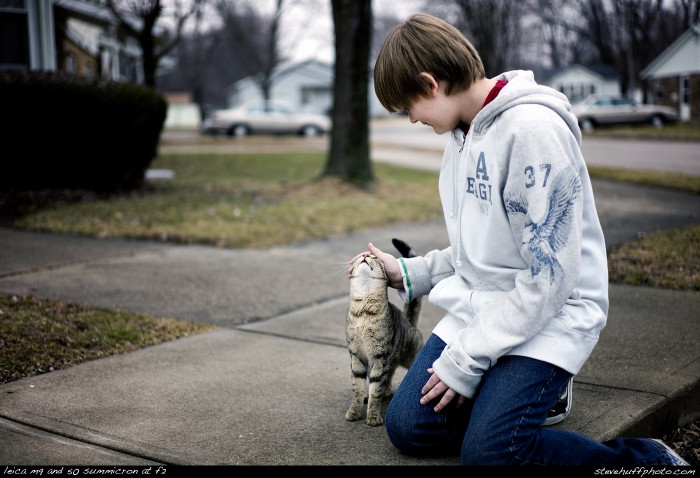 M9 – 50 Summicron at F2 – ISO 640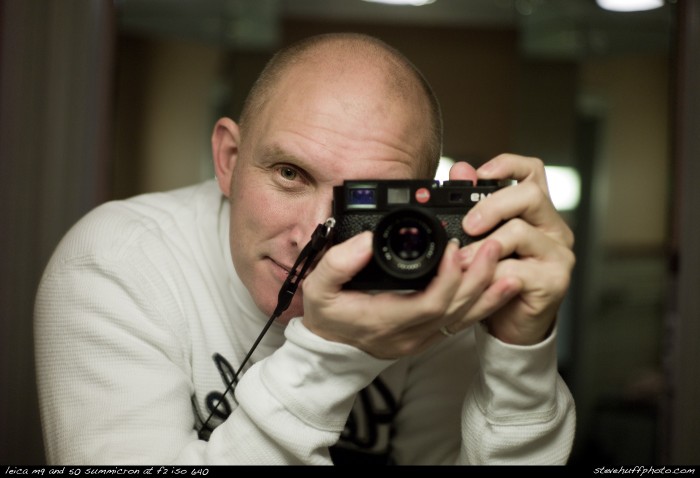 M9 – 90 Elmarit at 2.8 – ISO 640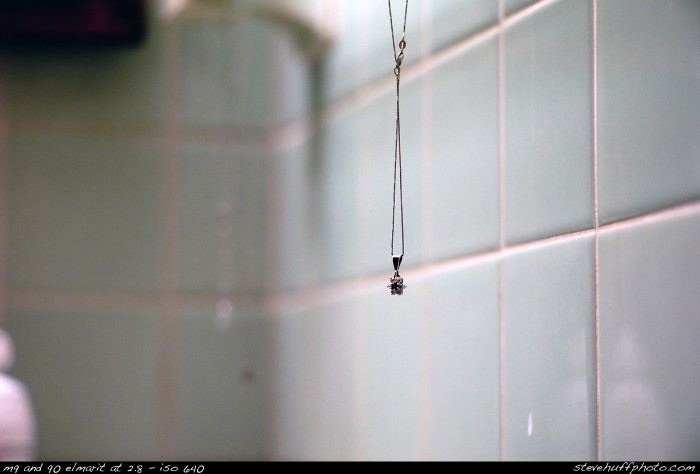 A note on M8 and M9 focus calibration…
Since posting yesterday about my M9 getting serviced I have had quite a few e-mails asking me how to get the M9 calibrated. Well, if you have an M9 it should already be calibrated! My M9 needed to be adjusted because for one reason or another it was slightly off. Maybe it was the lenses, the body, or both but this was a warranty issue. My lenses and camera were under warranty. If your M9 does not have a focus issue then there is no need to send it all off to Leica for a calibration because it is fine.
If your M8 or M9 exhibits focus issues like the following:
You focus on something precisely but when you look at your computer the focus is not on your subject. Rather, it is behind it or in front of it. This could be a lens issue, especially if you bought a used lens. If that is the case, you can get it adjusted but it would not be a warranty issue. Does this only happen with one lens, like a 90mm? If so, good chance it's the lens and not your M9.
You focus on mid or distant subjects but the focus is clearly behind your focus point. If this happens with all lenses then it may be the body. This is what was happening to me.
Also, remember the M8/M9 is a rangefinder camera. If the camera is dropped a few times, handled really rough, or thrown around and abused then the RF could get a little thrown off. Yes, the Leica M is a solid camera but remember it is not invincible. I noticed issues with my M9 focus ever so slightly when I took delivery. It was not as sharp as my old M8 but my main lenses are a 35 and 50 and overall they performed well. It was when I tried a 75 and 90 on my M9 that I realized something was not right as I had back focus with both lenses. While I never dropped or abused my M9 in any way it I did change lenses like a madman, every day, several times a day.
I sent it in under warranty to have it checked out and it was adjusted and sent back. Now its perfect. BUT do not feel that you have to go send in your M9 and lenses for a calibration if your M9 is focusing correctly. Also, remember that if your lenses are not under warranty then it does cost money for repairs!
Just wanted to post this because I felt some of you were now feeling like  you had to send in the M9 with lenses to get them all calibrated. This is not the case in 99% of situations! Just the rare occasion when something gets thrown out of whack or you have a funky lens. If your M8 or M9 is doing well then relax. Also if you by a used lens and then notice some focus issues then it is most likely your "new" lens.
A really great guy to send your lenses to if they are not under warranty is Don Goldberg at DAG Camera. He calibrates M cameras of all types. He also does lenses and comes highly recommended in the Leica community. He is top notch so if you have an M8 or lenses that need some adjusting, he is the man to go to!