Saturdays are great…
I love Saturday. I usually wake up, grab a coffee in my awesome coffee maker, and then I sit at my desk and browse different sites and see what has been happening all week while I was sitting in my hole working on this website! It's pretty peaceful around my house on these mornings and I enjoy taking some time to browse a few websites that I didn't have time to during the week. Today I am waiting for spring to arrive. I know its a month or more away but I CAN NOT WAIT for the warm weather. That is when I get into the habit of shooting EVERY DAY and I love it!
Anyway, here are a couple of cool links and rants for the week….
Super Cool link…
This guy has some talent. Check out this miniature town this guy made and how he photographed it to make it look like eerily real. The shots look like that of a real town but they are all miniature models, cars, buildings.
This leads me to facebook. I love facebook and the link you see above was sent to me by a guy I have not seen since grade school. He found me on facebook and then he shared a cool link with me, which I can now share with you! Join me on FB anytime!
Photo Workshops…
I have been seeing quite a few "photo workshops" lately where you pay $4, $5 or even $7 thousand dollars to get instruction from a self proclaimed guru. I agree that we could always learn new things and improve our photo skills but some of these workshops seem to be getting out of hand. Some are EXCELLENT yes, but some flat out suck and just can not see paying thousands of dollars for some of these that are being offered.
I would rather take that $5,000, $6,000 or $7,000 and take an exotic vacation and get some real world "trial and error" learning. But even better and cheaper than that, I would just take THIS course from Thorsten Overgaard. It is a cool online course that you can do in the comfort of your own home and it's 1/15 the cost of some of these "on location" workshops. I have heard some good things about it and I may sign up myself. I'm hoping Thorsten can give me a discount 🙂 It's 16 lessons with assignments and personal critiques from Thorsten. Same as an on location workshop but available to the masses.
Seriously though, Thorsten has always been one of those guys that I look up to. Great photographer, great guy, very helpful, and I am happy to help send people his way because he is a true professional and very good at what he does.
Controversy…
Ever since posting my Interview with Megan Baker (see it here) lots of photographers who consider themselves "purists" have been in an uproar over her use of Photoshop. Lots of controversy and many of these guys have been e-mailing Megan with their views. Let me once again get this out there…It's 2010, not 1939. These days Photoshop can be used to enhance an image and make it "art",  and the results can be striking.
Megan has put a few "before and after" samples on her blog of those photos that you saw in the interview. To me, I would buy a large print or two of her "after" but not the before. They would look so cool on my wall and I see them as "Fine Art" much like a hand created painting. I am not sure why anyone would have an issue with it. Look at Ansel Adams! His photos are some of the most manipulated in history but he enjoyed huge success that the ultimate goal for most photographers is it not?
The Elusive "new and improved" 35 Summilux ASPH and the D-Lux 4 remains in the Leica line up…
Lots of rumors about the new version of the 35 Summilux ASPH lens from Leica. Many say it should be announced next week, so who knows. Let me say this…well no, I better not. Just wait for the announcement!
Speaking of Leica…I have once again been getting the itch t0 shoot the D-Lux 4! Some of you may remember it was my wifes camera and we sold it to fund the Olympus E-P2. Well, guess what? We both miss that little D-Lux 4! The D-Lux 4 is an amazing little compact and I CAN tell you with 100% certainty that it is NOT being replaced in this next announcement from Leica when they announce their new goodies, whenever that may be. The D-Lux 4 stays in the line up and for a small compact it is so versatile with superb quality, warranty, looks and feel. You can still buy one HERE. We love the E-P2 but the D-Lux had a great macro mode, superb color, exposure and looked pretty sweet in its brown leather case 🙂
Another used M8 at B&H and the M9 image Database…
BTW, B&H has another used Leica M8 for sale. Prices seem to have stabilized on the M8 and it is still a terrific camera. Just be sure to get those UV/IR filters. I had some e-mails from a few who bought the M8 last week and they asked me why the blacks were purple. The filters are expensive but IMO MANDATORY with the M8 and M8.2 if you want that nice Leica color.
Also, last week I launched the "Worldwide M9 Image Database" for those who shoot with an M9 or for those who want to view images taken by an M9. There aren now 4 pages of photos so be sure to check them out and rate a few if you like! Also, if you shoot with an M9 be sure to register and submit your photos!
Prints For Sale!
I have been getting a few requests for prints of some of my Abandoned Homes images lately and I have one that I printed at 20X30(of the image below)  for my wall, and it looks amazing. It was shot in a small rural town that only has a few residents left. In this town there is no store, no gas station, nothing. Just a few houses that are being lived in and a whole bunch of houses like the one in the image. The town of Rinard, IL probably will be non existent in another 10 years so I have been trying to document the houses and actually plan on attempting to chat with and shoot some of the residents soon. The image below is now available as a print and is the first in a series of 7 that will be offered.
"Abandoned Winter – Rinard 2010" by Steve Huff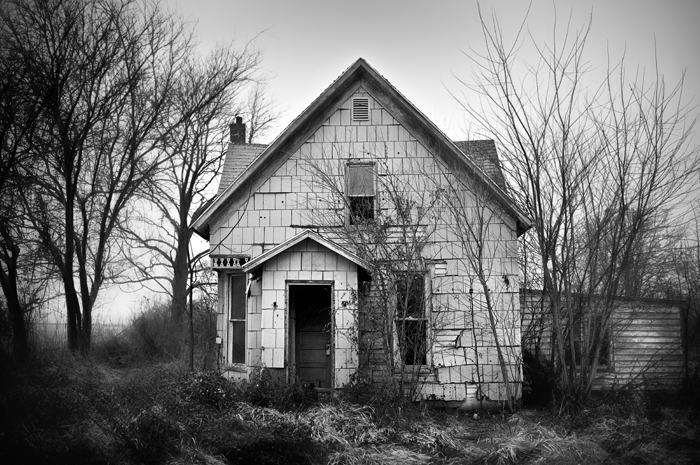 Shot with the M9 and 35 Summarit, this image has tremendous detail and it looks stunning printed in Black & White. I did not buy a frame for my 20X30 yet but when I do I will post a pic of it. Anyway, this is one of the images that has been requested lately so I have decided to offer prints of it for sale to see if it can help raise money for the site, and maybe some for me too 🙂 If anyone out there would like an 8X10, 16X20 or 20X30 here is what I have available:
8X10 Archival Print  – $25 plus $5 ship. (allow 5-7 days)
16X20 High Quality Archival Print – $50 plus $5 ship. (allow 2 weeks)
20X30 High Quality Archival Print, $110 plus $5 ship (allow 2-3 weeks)
20X30 limited edition – hand signed and numbered. Only 15 of these are being made available – $175 plus $10 ship (allow 2-3 weeks)

(Sold 3 already! Thanks!!!)
Just recently I have sold one of my Abandoned Building prints to a dentist office of all places (one of this sites readers) and it looks so cool on their wall. If you are interested just contact me and let me know what size you want. I can accept credit cards through google checkout and would not charge you until the print ships. I would e-mail you an invoice, simple as that! The 8X10's will ship fast but the 16X20 and 20X30's go to my printer and it's a two hour drive 🙂 As for the tech info on processing of the above image, I kept it simple with a B&W conversion with Silver Efex Pro in stock at Amazon here
and some light dodge/burn, just like the old days of the darkroom 🙂
Cool Blog…
Also, if you are looking for a kick ass wedding photographer check out Riccis Valladares. He does some amazing wedding work. He also shoots street and his tool of choice are Leica M film cameras and the M9. I also enjoy reading his blog.
Novoflex Leica M to M4/3 Adapter for sale… SOLD
After using this a few times to mount my M lenses to the E-P2 I realized that if I am going to use my M lenses it is going to be on my M. Therefore, I decided to sell this adapter at a deep discount. I bought it new from B&H Photo. You can see their descrip and pic here. Anyway, it is a superb quality adapter, made in Germany and I will sell it for $209. This is a $60 savings and the adapter is like brand new in the box. I can accept check, MO or credit card via google checkout. If you want it, contact me and let me know. First come, first served! Oh, free priority mail ship! USA only on this. SOLD!
A HUGE THANK YOU! It's been ONE YEAR!
Today has been ONE YEAR since I started this site. Well, since I started it at the old site, stevehuffphotos.com I have went from 100 views per day to over 16,000 views per day. Incredible! But what sucks is that I worked 3600 hours on the site in the last year. Double full time, and the income generated from the site was well under minimum wage for the hours I put in! Running this site costs me a fortune but my passion is so high for photography that I keep going. I wanted to take this spot to thank all of you who have visited me over the past year and I hope you continue to do so!
Also, thanks to those who have purchased from my B&H Photo and Amazon links. This is the only source of income for the site and I only get a teeny % of any sales that come from the links on this site. It's funny because last week at Amazon my sales consisted of cookie cutters, socks, panty hose, a few books, some blu ray discs, spices and a blender. This kind of stuff helps me tremendously because at the end of the month it adds up and I may get a couple hundred dollars out of it (My monthly web host bill alone is double that) so thank you all for your Amazon and B&H Purchases. You can use the links at the top right to shop these stores anytime. You pay the same prices but I get a tiny cut. Many of you have helped me out in this way already so again THANK YOU!!!!!
Also, I want to thank all of you who have submitted "Daily Inspiration" images as well as thank those who have taken time out of their own busy schedules to write guest articles for this site. Thanks to Ashiwn Rao, James Klotz, Micky Faas and future guest writers Amy Medina and Max Marinucci. I REALLY appreciate and enjoy your work! If anyone else is interested in writing for this site, just let me know!
Rant mode engaged…Yes I have ads on this site…get over it!
The thank you above leads me into a rant. I received an e-mail last week saying I have to many ads on my site. Huh? I have my one B&H Banner on the right, and you have to scroll down to see it. I have my "support this site" and "search B&H" boxes on the right top. The other ads you see are those placed by Google at the top of every page, and sometimes within articles and reviews. I have no control over these ads and google places them according to the content of  the page. Google ads are the third way that this site brings in money and let me tell ya, it's nothing to write home about. Most sites take 4-5 years before they can even make $30 a day with google ads. I have been up a year so you can guess where I am at. If this site did not have any ads, it would not be up right now. It only exists because of two reasons: 1. The ads that pay for the hosting every month which is currently $400. 2. Because I choose to keep this site going while making an insanely low amount of money for the hours I put in.
Remember, this is 100% free. I do not give teaser articles or reviews and say "click here to subscribe and read my full review". I could do that (and probably make a ton of cash) but I feel it is better to give as much info as you possibly can for free so the masses can see it. To do this requires advertising just like with a Magazine. But, I do not load up the site with 3rd party ads. Instead I choose to promote the two shops that I myself shop from on a regular basis because I know they are top shelf. By doing this I get that tiny percentage of any sales that come as a result of a link on this site. So, bottom line, these "ads" are necessary. If they come down, so does the site. So to the dude that e-mailed the complaint about having "too many ads" I suggest heading over to the other online sites and forums where there are even MORE ads!
Ahhh, I feel better now.
And since today is this websites one year anniversary, I am taking the day off tomorrow to enjoy it with my Family.  There will still be a daily inspiration posted though:)
Coming Soon for Feb…
Crazy Comparison – M9 vs E-P2 High ISO, Zeiss 35 Biogon F2 Lens review, Zeiss 85 Sonnar F2 review, An informative Film article by Max Marinucci, and a cool article by Amy Medina. I am happy to report that Ashwin Rao will also be submitting quite a few very informative articles in the coming months.
Until next time…get out there and shoot!
Steve