The Decisive Moment – By Ashwin Rao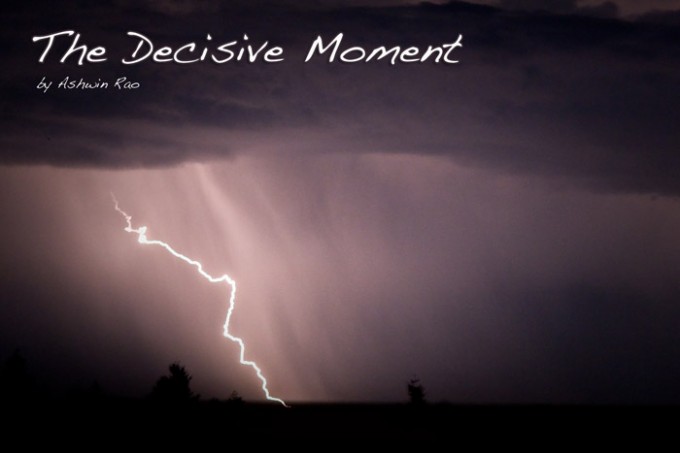 "Photography is not like painting….There is a creative fraction of a second when you are taking a picture. Your eye must see a composition or an expression that life itself offers you, and you must know with intuition when to click the camera. That is the moment the photographer is creative…Once you miss it, it is gone forever." – Henri Cartier-Bresson
Hello to all of you stevehuffphoto readers! Today, I hope to tackle the topic of the Decisive Moment, both in words and through some of my captures taken over the past few years. So what is the decisive moment? May the better question to ask is: "What is a decisive moment?"
In my opinion, the decisive moment really boils down to the capture of a moment in a sequence of events that best sums up the special meaning of that moment. To explain, let me give an example. When shooting a wedding, there are so many chances one may get to photograph a wedded couple. The most obvious decisive moment is the "You-may-kiss-the-bride-moment", that is, the first kiss. This moment, in an effect represents the couple's relationship, the moment of the coming-together of two people as one. The photograph taken at this moment, if captured in the right way, can bring even more poignant power to that moment and can really represent what that couple is all about, how deep their love for each other must be, and maybe even be a reflection of their hopes and their dreams. It's a lot to ask from a photograph, but then again, you look at some photographs that do just this!
Canon 5D- Joel and Kirsten's wedding, Kirsten's sister, a bridesmaid, feeling the moment…there's that tear in her eye!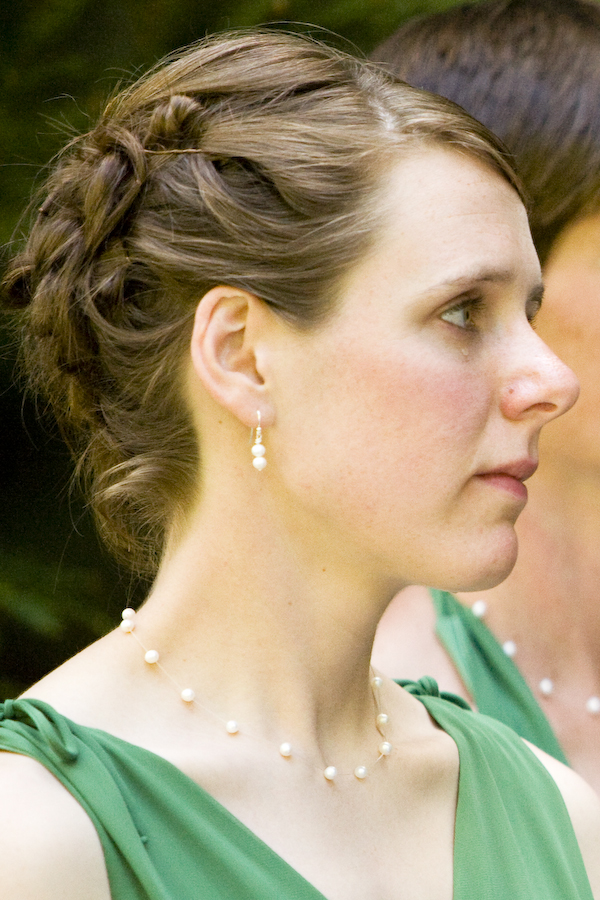 But the decisive moment may not simply the most important or obvious moment in a ceremony. Photographically, capturing some of the subtle moments within the event may bring even more power to that event. Sometimes, the best action takes place aside of the main event. For example, take the wedded couple once more. Capturing a bridesmaid or groomsman's expression, maybe that fleeting tear in the eye, can carry so much more attention than even the momentous capture of the couple kissing. In other words, there may be many such decisive moments reflected in any particular event. Your job, with camera in hand, is to capture this event artistically and to capture meaning within your photograph. It's subtle.
Bottom line: Henri Cartier-Bresson said it best. You have to know when to click the shutter release, so that you can capture that important in an artistic and meaningful way. Think of the difference between your wedding snap shot with a Canon/Nikon/Sony chicken-fried point n'shoot versus some of the true art captured by a talented wedding photographer. In both cases, a shutter release is pressed, and an image is projected from a lens, cast upon the camera's sensor, and then recorded onto memory card. The technical details are identical. The results are dramatically different.
Leica M9 and Summilux 50 Asph: Contemplation
History of the Decisive Moment.
Henri Cartier-Bresson, one of the20th century's most famous photographers, is the one who coined the term as the title of one of his most critically important monographs, "Images à la sauvette", which, when translated into English, means "Images on the Run" or "Stolen Images." When translated into English, the title "The Decisive Moment" was adopted. For those of you who don't yet know, Cartier-Bresson came to be one of the most famous Leica-carrying photographers, and his name has, in some circles, become synonymous with Leica. In his era of photojournalism, Leica cameras represented a unique, highly portable, and unobtrusive tool to capture important moments in history. Many of those who have shot Leicas know intrinsicly that their cameras become an extension of themselves. Leicas also have the added benefit of frame lines and a view finder that allows one to see what is coming in and out of a frame at any given moment. This can really aid in determining and identifying photographic moments. SLR cameras tend to set photographers, myself included in seeing the world in tunnel vision. It's a different way of seeing. Neither is right nor wrong, and in fact the images you see here, all taken by me, were taken with both Leicas and Canon SLR's.
Back to HCB. Cartier-Bresson is, in fact, responsible for some of the most important images in 20th century and world history. If you haven't googled him yet or paged through one of his photographic monographs, you owe it to yourself to do so. You'll learn so much and become a better photographer/artist from just seeing how he composed, how he saw the world, and how he did it so powerfully.
Cartier-Bresson's "The Decisive Moment" was masterpiece of contemporary photography that was first published in 1952, shortly after HCB came to prominece as a renowned documentary photographer, and just after Cartier-Bresson, Robert and Cornell Capa, David Seymour, and George Rodger came together to form the Magnum Photography Collective. While Magnum Photos remains one of the most influential and important photographic collectives to this day, sadly "The Decisive Moment" has long since gone out of print. Yet, the title still echoes through photographic theory and pop-culture. The book, which now retails at rare book auctions for thousands of dollars, contained a 4700 word treatise by Cartier-Bresson regarding some of his core photographic priciples, as well as a 126 image monograph of photographs taken during his travels through both the East and West in the 1930's and 1940's. Possibly most importantly in his writings, Cartier-Bresson wrote, "There is nothing in this world that does not have a decisive moment"….Pretty much sums it up, right? Decisive moments are everywhere. We just have to find them and capture them.
Canon 1D Mark II- Mavis and Christina – Walking out from the "I Do's"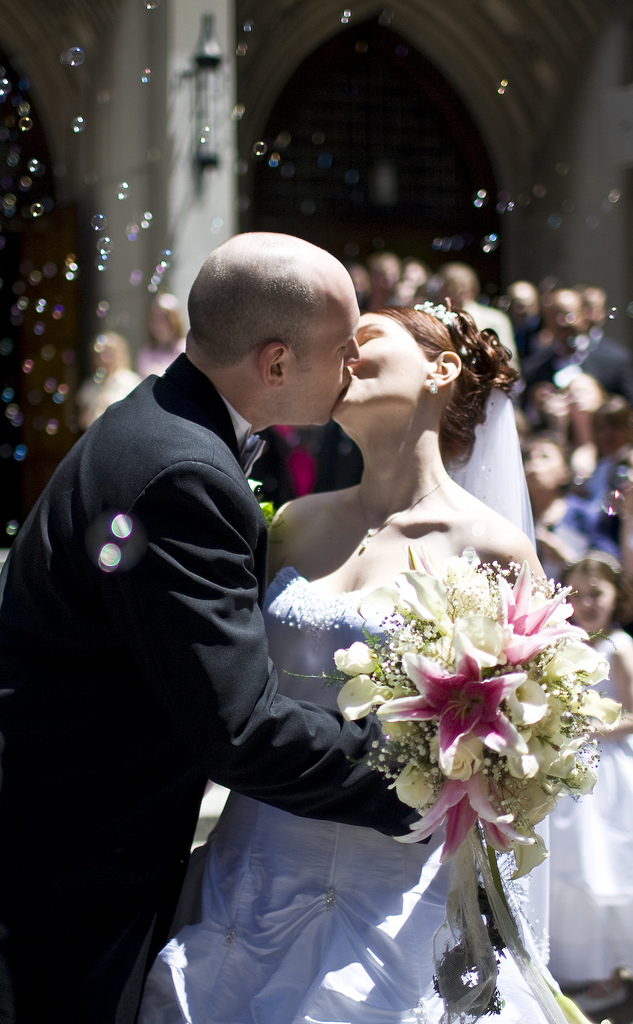 Canon 1D Mark III- Playing with the Wedding ring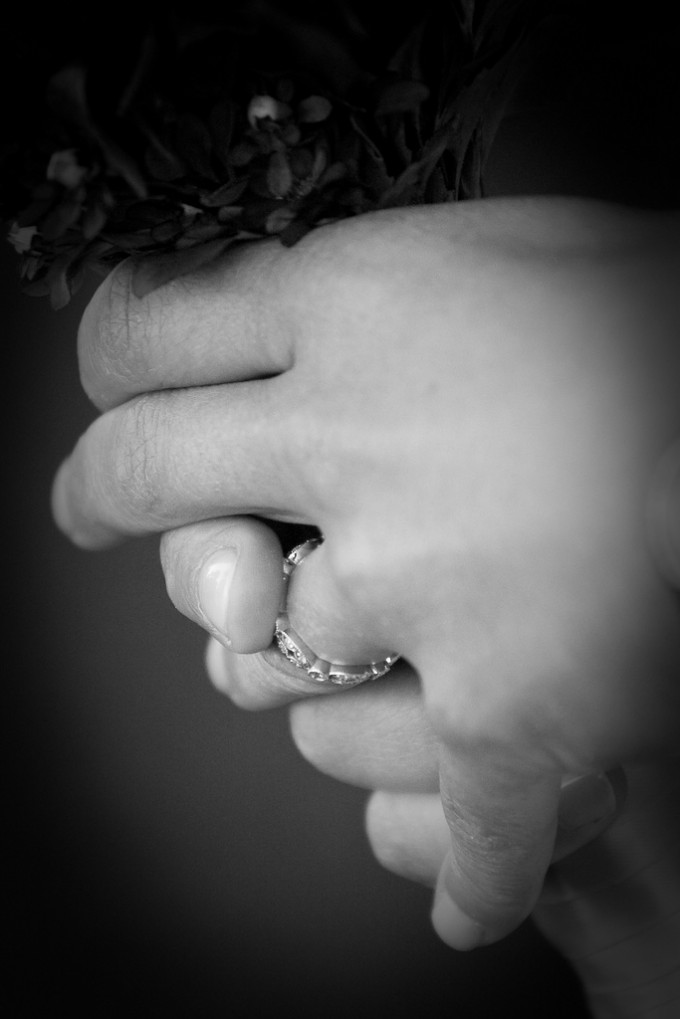 Canon 5D Mark II- Bliss?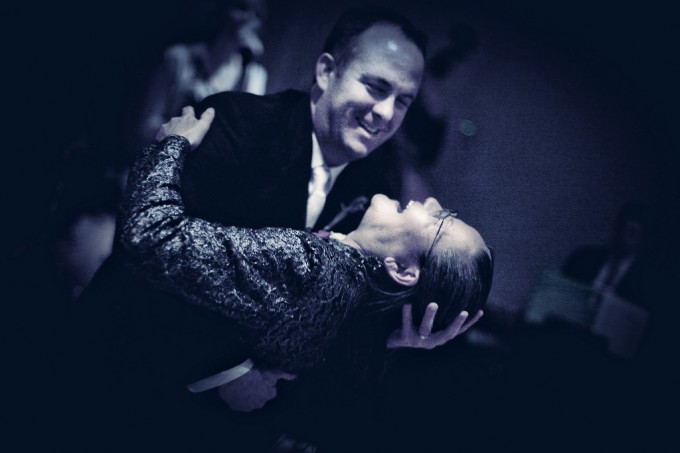 The Tao of The Decisive Moment
Let's reflect upon that last statement, and say it again. "There is nothing…in this world…that DOES NOT HAVE…A DECISIVE MOMENT". Simple statement, powerful words…To me, this quote represents what photography is all about….across genres, be it street photography, wedding photography, sports photography, or even landscape and nature photography, there really is nothing that doesn't have a decisive moment.. As you wander about, look for images that strike you. Think and see photographically, if it suits your style. As I wander through the world, camera often in hand, I see images before me as if they were photographs. I used to think, "Gosh, what lens would I need to get that image just right? What aperture, what focal length, what ISO?". Now, that stuff comes more or less instinctively, and I can focus more on composition and finding the meaning in the moment. How cool would it be to just pick that camera up out of your pocket or backpack, and capture just that moment? Well, why not? To me, it's important to have a camera by your side, ready to shoot. You'll never know when that moment will come. Wham, there it is….
Leica M8 & Summilux 50 asph- Train Conductor at the Wheel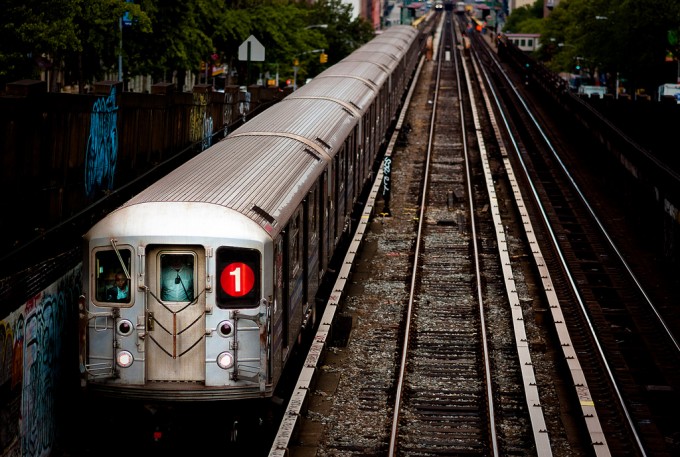 Leica M8 with Noctilux- 2 Skaters, taking a break to take it in
Keep an eye out for images in the world that you may want to come back to. How about that stroll along the beach at high noon? Maybe the lighting's not right now, but coming back during sunset, capturing the couple strolling down that very same beach, will bring more power to a photograph. Maybe just shooting at a different angle, or from a different vantage point, can add dimension to the image. Better yet, keep that camera with you, and capture the images as you go a long. So many of you are undertaking picture-a-day projects to foster this behavior. While I doubt I'd have the fortitude or endurance to undertake such a process, others of you may find such a task worthwhile.
Study the masters. See how they saw and captured their images. When I got into Leica photographers, I started to study the works of famous photojournalists such as Cartier-Bresson, Capa, Weegee, and others. I saw their style as something I wanted to draw my own photography closer towards. In studying these works, I have seen my own style evolve, and I am more satisfied by what I shoot now than how I captured images just 2-3 years ago.
The important thing is to get out there. Get shooting. Develop your own style. Learn from others Find the decisive moment. See the decisive moment. Focus…Click…. Shutter release…. Image captured…
Canon Digital Rebel XT- Todd and Tina's wedding, just before the rehearsal dinner, off to the side of the crowd, no one noticed…but me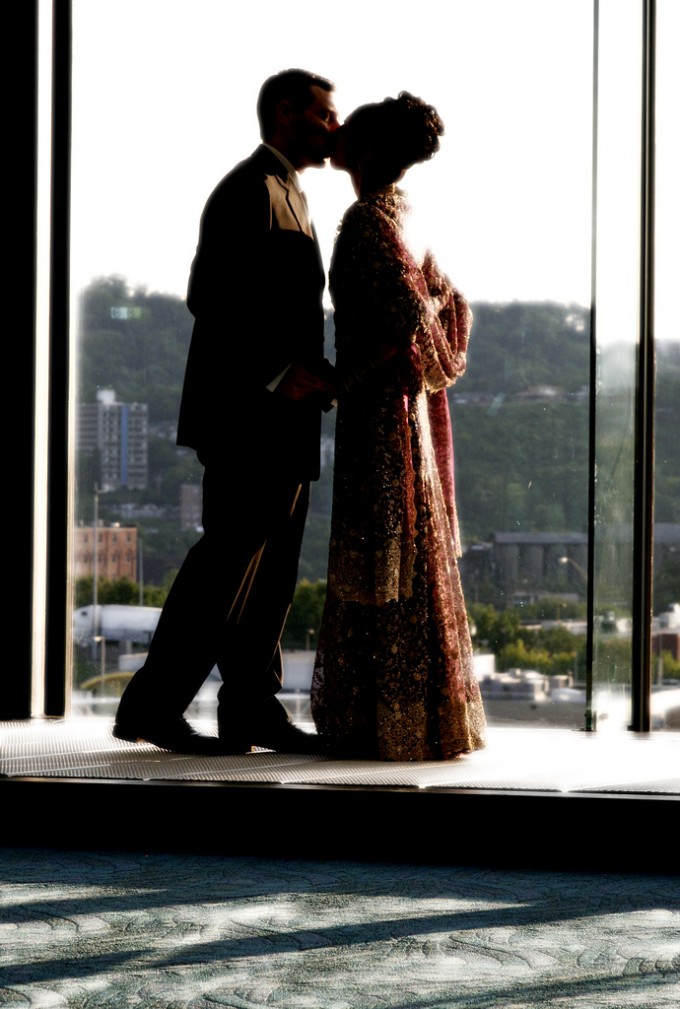 Canon S80- A picture of the Sierra Nevada Mountains and Mono Lake, taken just after we passed through a cloud bank, taken out my window side view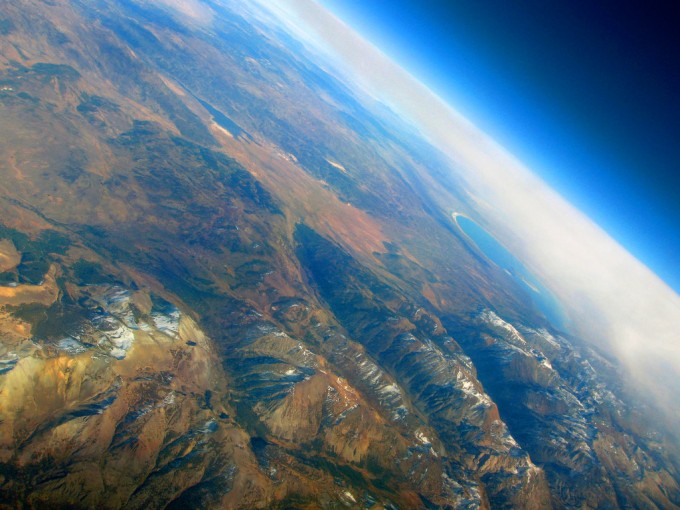 Canon 1D Mark III- Fiona and Aaron, a young couple with that young love, just at sunset atop the Seattle Space Needle: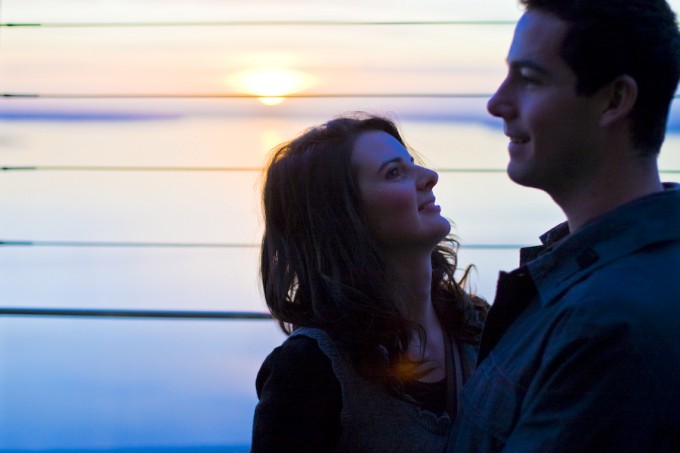 Canon 5D- How Happy Does this guy look?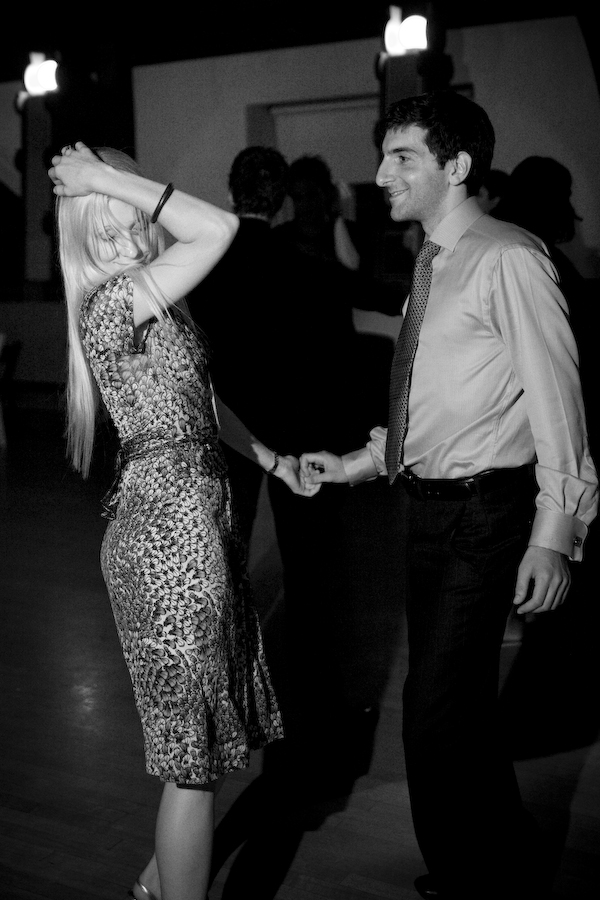 Leica M8: Take a bow…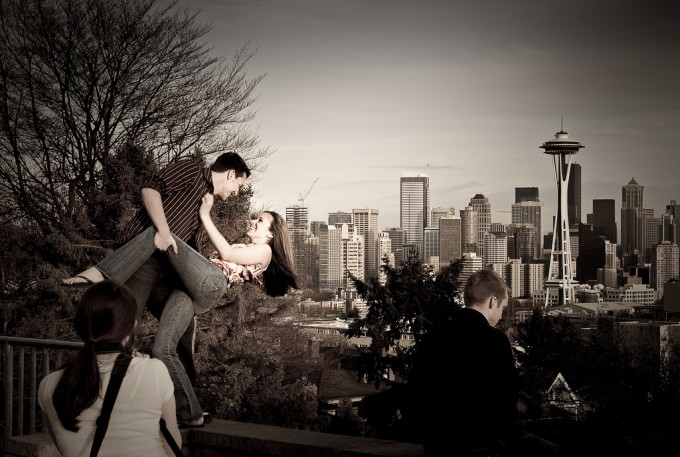 Be sure to visit Ashwin at Flickr!
http://www.flickr.com/photos/ashwinrao1/
Also, you can visit Ashwin at his blog:
http://photos-ash.blogspot.com
---
[ad#Adsense Blog Sq Embed Image]