PSA: EVERY single Leica lens is IN STOCK now plus new RAW software to try out, Photo Ninja!

The guys at "The Pro Shop"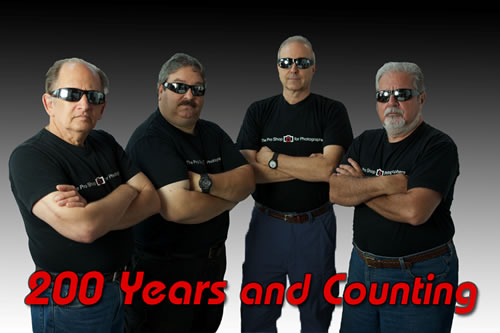 What a difference from a year ago. I remember when the Leica 35 and 50 Summilux were in such short supply there was a 6 month to a year wait for one. The 50 Noctilux had a year wait and even lenses like the 50 Summicron were hard to come by. What a difference a year makes. Now that everyone is waiting for the all new "M" Leica sales have seemed to dry up..for now. This is good and bad. It is good because now anyone who has been wanting a lens for their Leica can get whichever one they want. 35 Lux? No problem. 50 Lux ASPH? No problem. 75 Cron? No problem. Noctilux? Easy.
I have a feeling Leica stock will be good for the next couple of months and when the new M hits and if it is all it is cracked up to be then we will see the lens rush once again. Then again, it could be that many are happy with their M9's and M9-P or even classic M8, but I doubt it. In today's digital world I know there are a ton of M9 users just holding on and waiting to see what the new M can do. I am in that bunch because it just night be "the" definitive digital M without limitations and an end to focus issues.
So for anyone planning on the new M, the lenses are available now for  the taking. They may not be in 2-3 months so if you have been wanting that special lens now is the time. In fact, here is an email I received from site sponsor "The Pro Shop".
"Steve, Just a short note to let you know that as of today, we now have in stock every lens that Leica currently makes for the M body. That's right, all 23 M lenses in Leica's catalogue are IN STOCK and for sale at The Pro Shop. We also have 8 different Zeiss M mount lenses in stock. And, last but not least, the new S body just arrived. The Pro Shop for Photographers, the first Leica Boutique in the US is your GO TO place for everything Leica. We don't disappoint, we deliver.
Art NeJame"
So looks like they have it all, even the reduced price "S" 🙂 The pro shop also sells Canon and Nikon as well and from what I understand, they usually have full stock.
You can check out their website HERE or call them at 561-253-2606
You can also shop with other site sponsors that specialize in Leica: Ken Hansen (khpny19@aol.com) who has new and USED Leica, PopFlash.com who also has some great deals and we can not forget Dale Photo who is also a Leica specialist. For Leica buyers, now is a time when you can get whatever you want. How about a Noctilux for that special stocking suffer, lol. (yes, that was a joke).
NEW Raw Software that looks promising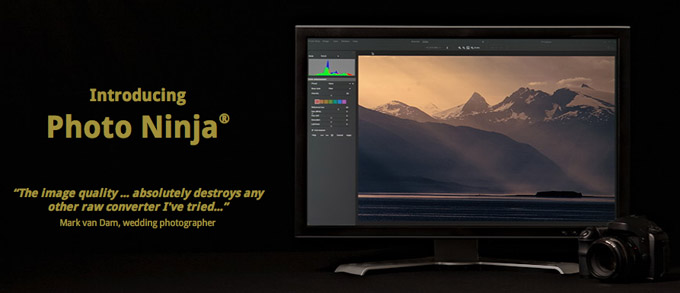 Just yesterday I downloaded some new RAW software and it looks promising. After a glowing endorsement from a reader I decided to try the demo and thought I would give a heads up in case anyone wants to try it out. The demo is FREE and you can download it HERE. Let me know what you think! So far I like it but have not logged in enough conversions just yet to really judge it.