It's Friday and the weekend is almost here. I think I am finally settled back into my routine because I just spent a couple of hours scanning a bunch of B&W film and answering some e-mails. As you may have seen in the video I posted last night, my Leica MP arrived and even with it's minor paint flaws its one sweet camera. I tested it out with a roll of Ilford Xp2 and out of 36 frames had about 30 keepers. The RF is spot on which is great as I think the camera is old stock, possibly 4 or 5 years old. BUT I did get a great deal on it so I can't complain. About 7 years ago I had a black paint MP and really enjoyed it. When the M8 came out I had to sell it to fund the M8. I really missed the MP but at the time I REALLY lusted after the M8. As much as I love the M8 and M9 there was something about the MP that got to me and pushed my buttons the right way.
So today I am once again a proud owner of a Leica MP and hopefully nothing ever happens where I have to sell it. I will have a full review up soon, but as you can probably guess it will be a positive one, ha ha.
Today I wanted to talk about a GREAT B&W chromogenic film that performs really well and can be processed at any drug store. Sure, the films like Kodak Tri-X and Fuji Neopan are awesome but many of us do not live near a lab that can process those films and some of us do not want to develop our own (though many do, and LOVE it) or send them out for processing. Ilford XP2 Super 400 is a C41 film, meaning it is not really a true B&W film like Tri-X or Neopan. But I have to say the results are really good. Another film similar to the Ilford is Kodak Pro BW 400 CN but I slightly prefer the Ilford to the Kodak. I never seem to get really good results with the Kodak but maybe I have not shot with it enough.
Last night I loaded up the MP to test it out and to make sure the RF was aligned correctly since it was an old stock camera. It was late afternoon/evening and I had the 50 cron attached. There is just something about that cron that I really love and it shows its character on the M9 as well as film. It's one lens that NEVER gives me any problems. I have had rotten copies of the 50 Lux ASPH, 35 Lux ASPH as well as summarits but never a bad cron! Anyway, if you are new to film and want easy B&W that may not be as good as the real deal but close, then shoot a roll of XP2 and take it to your drug store for processing. I pay $2.15 for them to process my negatives and then I come home and scan them on the Epson V700 (video review soon) which I am finding to be a GREAT film scanner ESPECIALLY when used with Silverfast. When I compared Silverfast SE to Epson Scan it was not even close. Silverfast gave me incredibly sharp results while the Epson software was giving me soft scans, even with USM turned on. In any case, I am still using the scanner and the review should be up by Monday.
OK, so how about some images with this film?
We went to a VERY small town for an event that my Uncle was attending and it was quite the experience. I probably should not have driven the DeLorean with the freaking flux capacitor turned on because it brought us back to the 50's.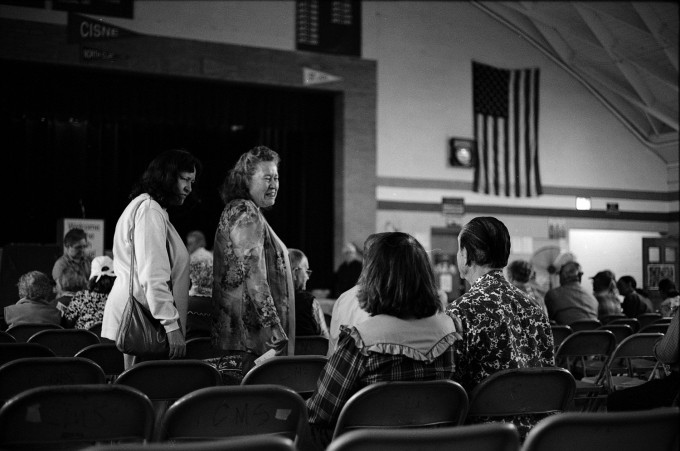 We left this event after 10 minutes as we thought it was something different than it was. So we decided to take a walk around the town…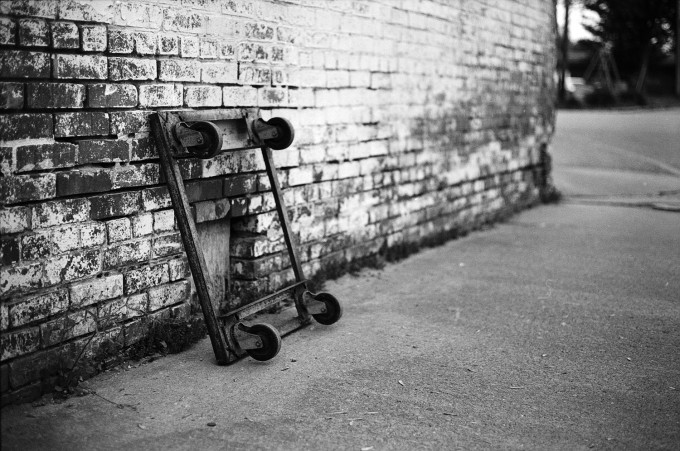 My son found an old water pump and what came out did not look to be very tasty 🙂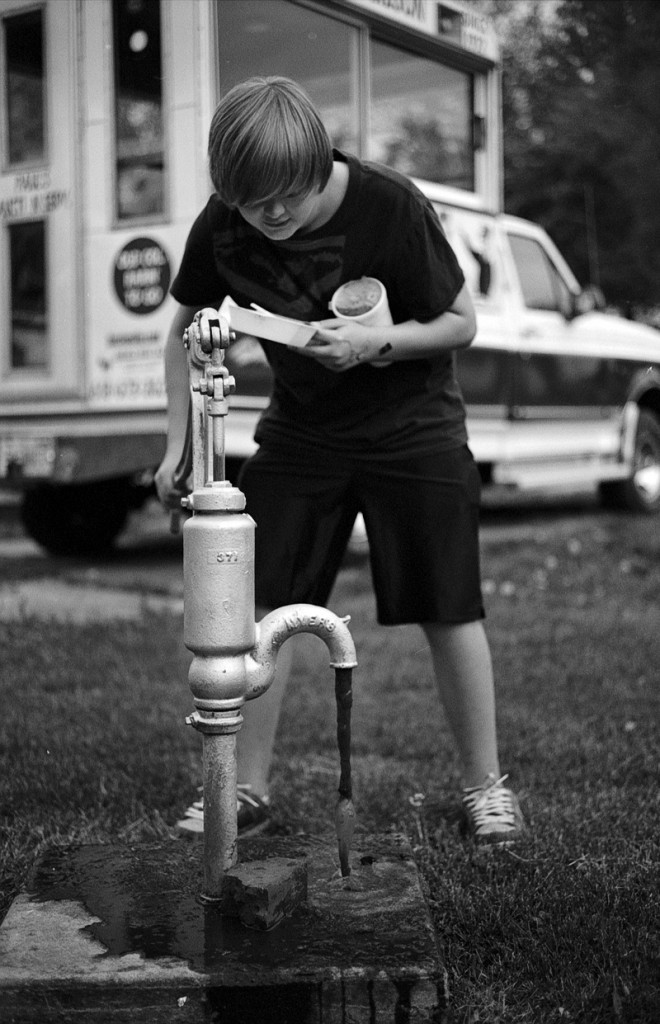 found an old barn with some character…
and my son and his friend got to relax for a while…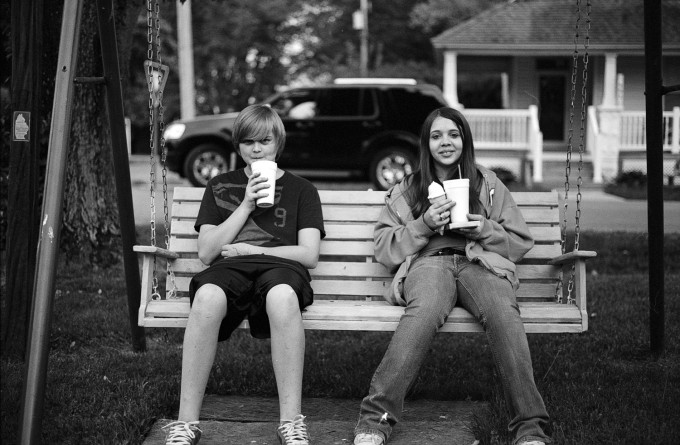 On the walk back to the car I snapped anything that looked interesting…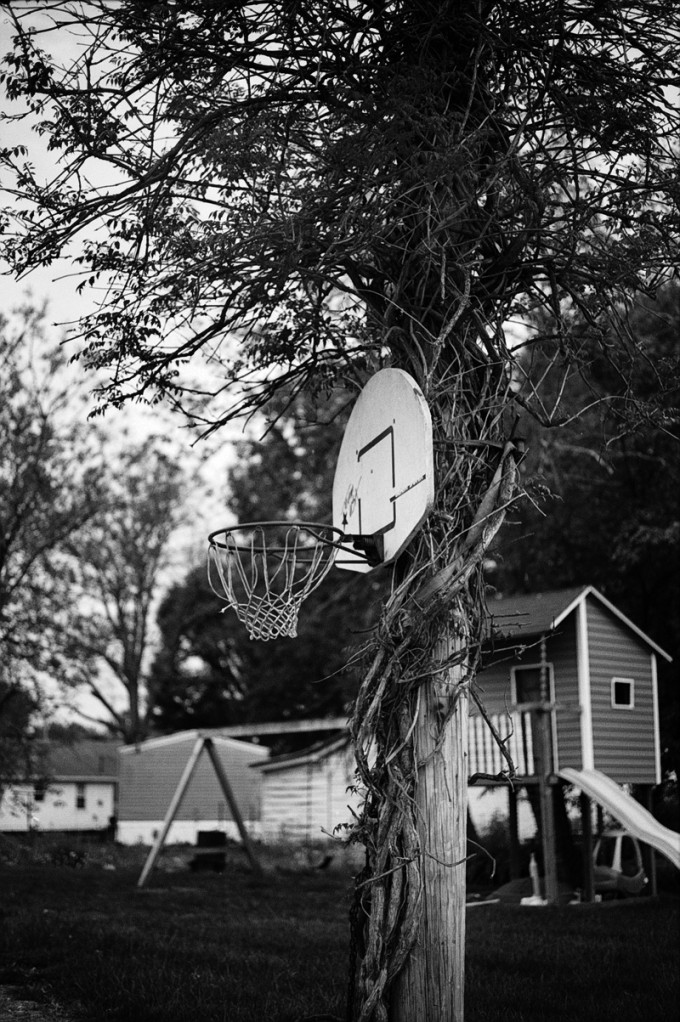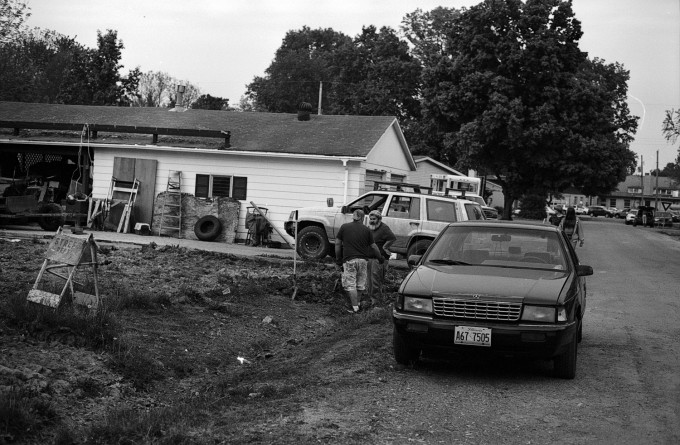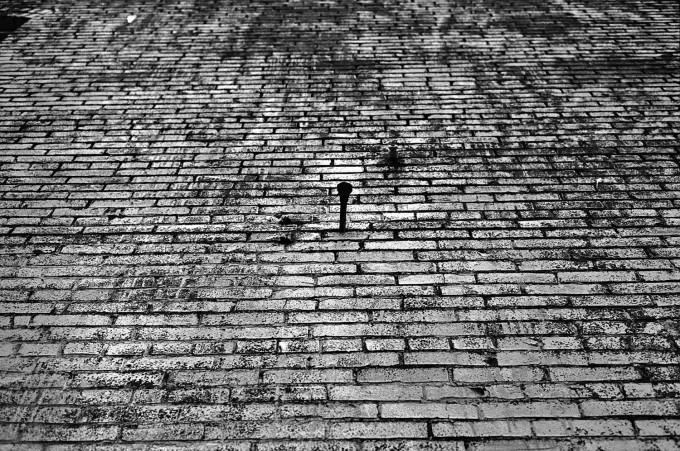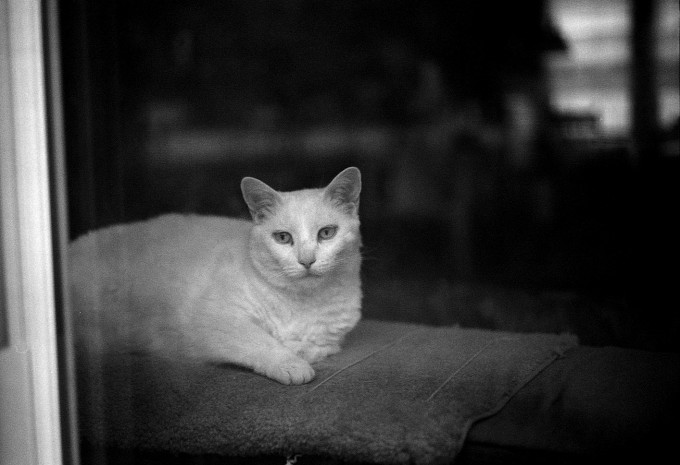 I tried being sneaky but my son knows exactly when I am making my move to take a shot!
So as you can see, Ilford XP2 is a GREAT film that is easy to have processed at any drug store that does film. Highly recommended for those who want great B&W without the extra costs of the real deal. I'll still shoot Tri-X and Neopan and some Ilford B&W but I will also always have some XP2 on hand. Great film! B&H even sells this film in a 50 pack 🙂
[ad#Adsense Blog Sq Embed Image]