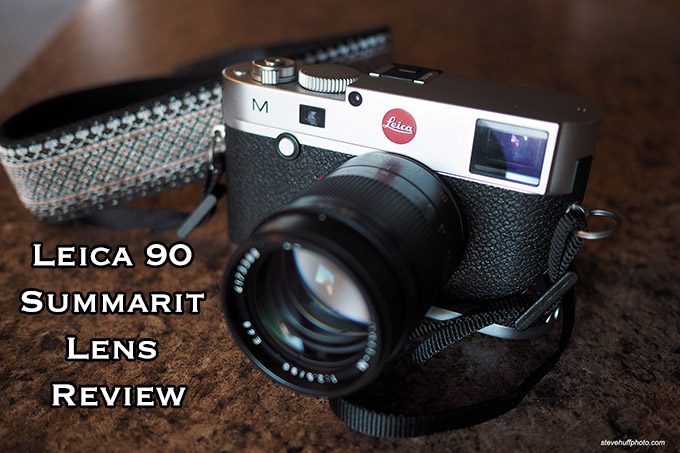 The Leica 90 Summarit f/2.5 M Lens Review
By Steve Huff
Welcome to yet another Leica M lens review! It has been a while since I have posted a Leica lens review mainly because I have already reviewed nearly all of them over the past few years. But!!! There are a couple that I have not reviewed and one of them is this 90mm Summarit that I just received from Ken Hansen (Thanks Ken) Yep, the "lower end range" of the Leica line! The 90 Summarit may be lower in price when compared to the mega buck 90 f/2 Summicron but I'll be damned if I do not like it BETTER than that megabuck 90 cron on the 240, and that is no lie or exaggeration!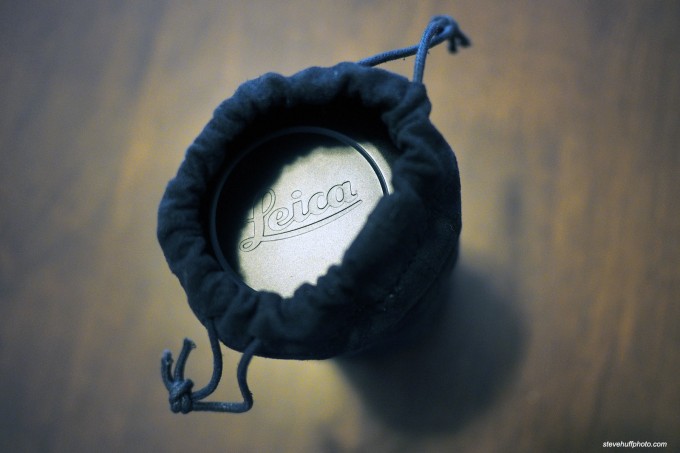 I guess that comes as no surprise as I preferred the old f/2.8 90 Elmarit to the 90 Summicron as well, mainly due to size and weight and of course, COST.
One from the 90 at 2.5, converted to B&W on the M 240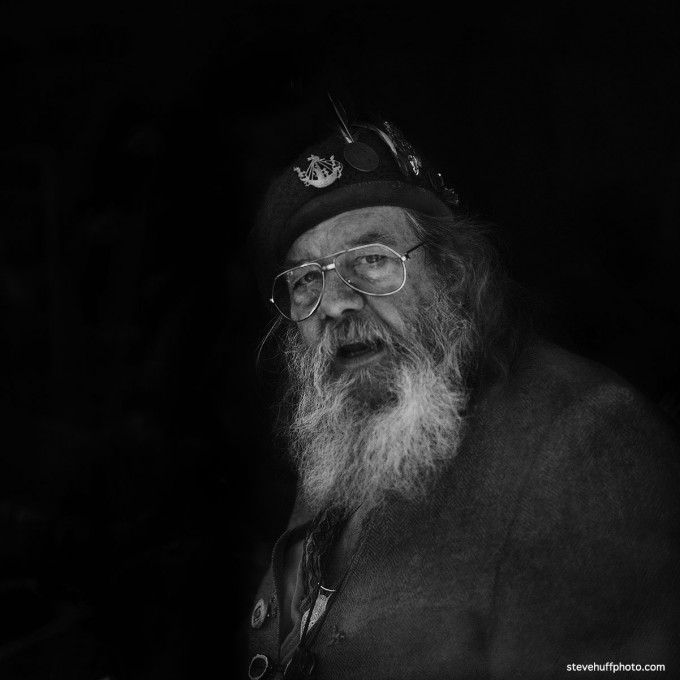 Always, always click on the images to see the better and larger and sharper versions that are not down sampled like what you see embedded below!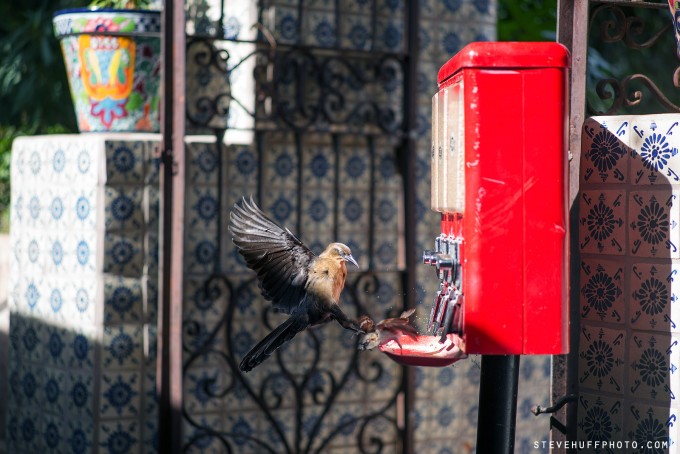 Many of you have seen my review of that older 90 Elmarit 2.8 lens and 4+ years ago when I wrote that review it was indeed my favorite 90 for the Leica M system. It all came down to size, performance and the fact that I had zero focus issues with that lens which is always nice when it comes to Leica.
I'll just go ahead and spoil it now but I like the 90 Summarit just as much as the Elmarit and now that I have been shooting with it for a while I realized how much I enjoy this focal length on the Leica M 240. It is a joy to shoot with, a joy to focus and the results coming from this lens with the M 240 ROCK & ROLL non stop all day long. Results are rich, sharp and have nice sharpness and texture. Colors can pop and Bokeh is quite nice.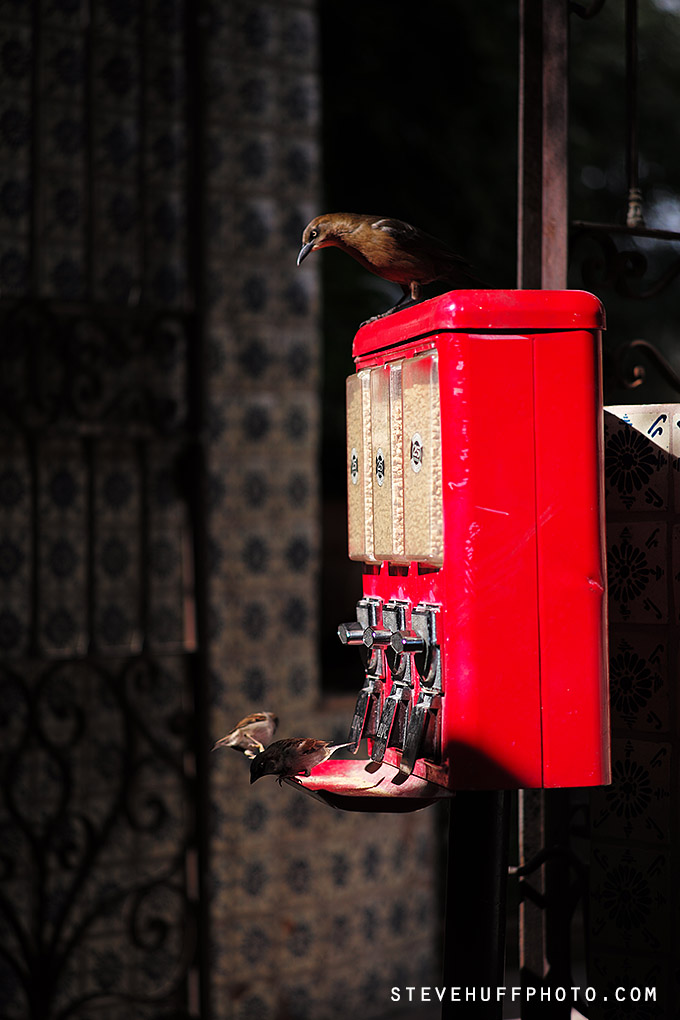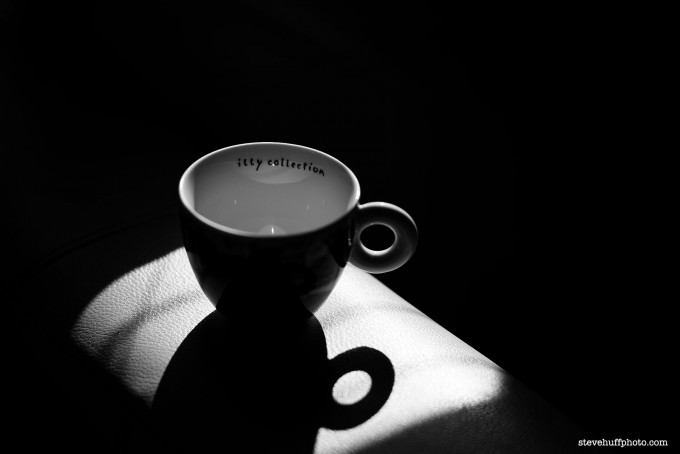 In the past, with the M9 and M8 I was not a huge fan of the 90mm focal length because it seemed that no matter what 90mm lens I picked up there was a slight to massive focus problem (Until that old Elmarit). With the M 240 this 90 Summarit is extremely easy to focus and spot on when using the rangefinder, and what a relief that is. There is nothing I hate more than a mis-focusing Leica M camera and on a few occasions it has frustrated me so much that I almost gave up on the M all together. But since the new 240 I have not had any issues with focus (except when I dropped my 1st M, almost off of a cliff during the last Palouse workshop) and it has been smooth sailing ever since its release.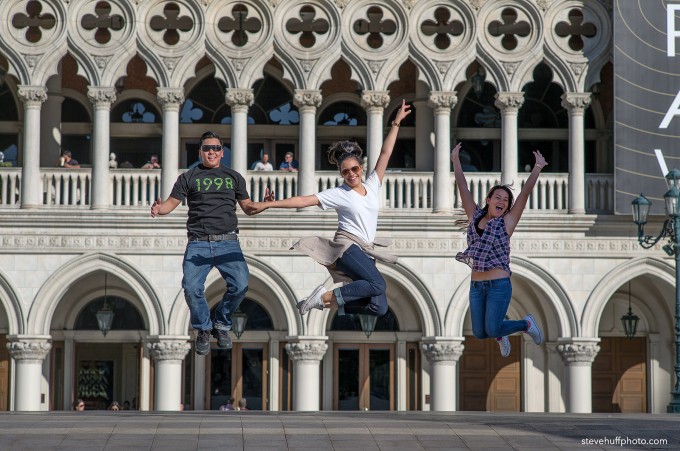 These days I enjoy the M with a Voigtlander 15, Voigtlander 35, Leica 50 and this Leica 90. I am close to pulling the trigger on the 21 Super Elmar to finish it off and maybe in the next year I will save up for a classic Noctilux F/1. Maybe. But one thing keeps nagging at my brain and that is the fact that these lower cost Summarit lenses are just OH SO GOOD on the M 240. It really is all one needs. A 35 Summarit with a 90 Summarit would be a superb combo and add in a 50 Lux for those times you want that Lux look and you would be all set. A nice mix.
Click the image to see a larger 1800 pixel wide version. Plenty of sharpness with fantastic color pop.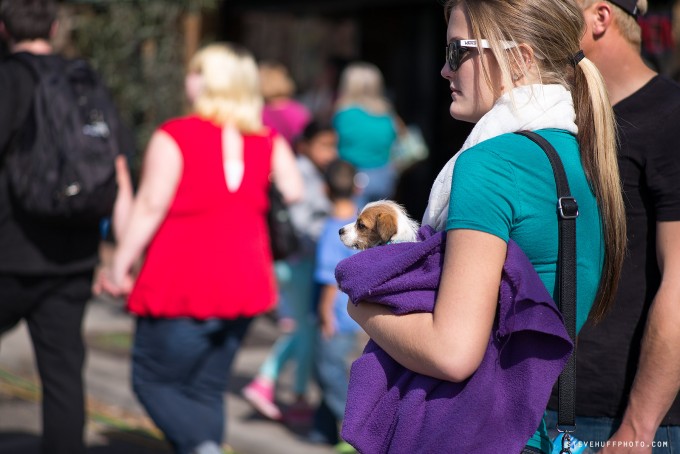 The size and performance of the Summarit line is perfect and they are just as good in the IQ department, if not better, than their more expensive brothers and sisters (Summicron and Summilux). Yes, just as good in the sharpness, detail and color. They will offer a different "look" in the Bokeh and rendering but this does not make them lesser than the more expensive lenses. What it comes down to is SPEED, and SPEED costs big fat money in Leica land.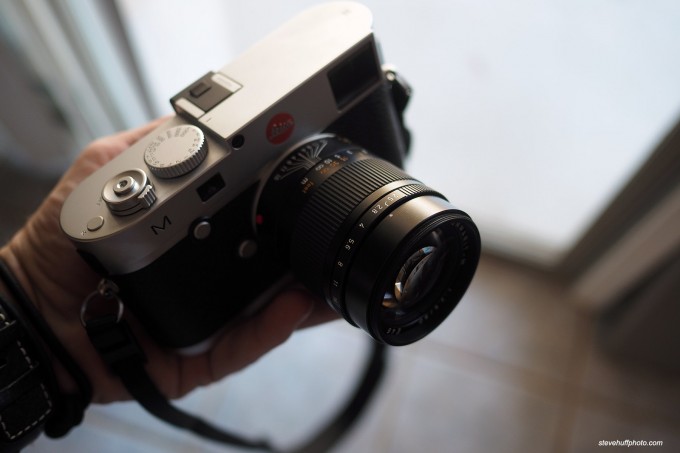 Yes Sir! The Summarit Line is SUPERB but seems to get the least attention…
This is a true statement. I have used all four of the more affordable "Summarit" lenses including the 35 f/2.5, the 50 f/2.5, 75 2.5 and now the 90 f/2.5. All three lenses share the same semi-fast aperture speed, the same build quality and the same price range. They all come with a protective carrying bag instead of a leather case but all are Leica in build, feel and use as well as the most important..IMAGE QUALITY. But for some reason many Leica fanatics disregard these lenses because they feel that if they are less expensive they must be compromised in some way. This is not really true.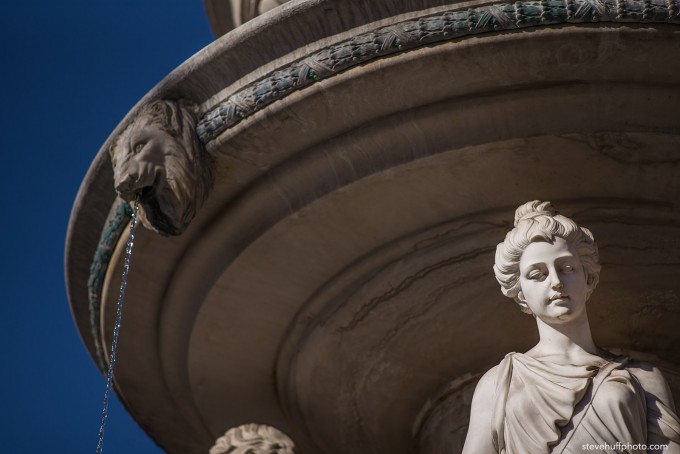 The only compromises that come with the Summarit line is that the aperture is not f/2 or f/1.4, it is f/2.5. So it is all about speed. The focus rings are quite nice and I prefer them to some of the more expensive models. Focus distance is also a tad longer at 0.8 meters instead of 0.7 for the 35, 50 and 0.9 for the 75. The 90 has a 1m minimum focus distance.
All in all, the entire summarit line is quite amazing because they give us a mix of classic and modern rendering. Actually, the 35 Summarit has some of the best Bokeh to be found in a Leica lens and is also smaller than the cron or lux!
Just take a look at the image below of a bird I too a very quick shot with using the 90mm at f/2.5 on the M 240. This is a full size file so RIGHT CLICK it to open in a new window to see it in its full size form.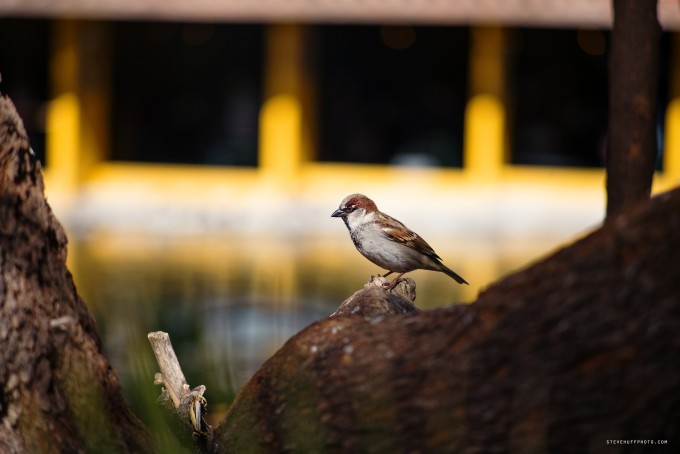 If you viewed the entire full size image above in a separate window (right-click the image, then open in a new tab or window) you will see that the Summarit 90 is sharp even when used wide open at f/2.5. The Bokeh melts into a creamy classical blur that resembles a painting with rich color and nice medium to high contrast. In fact, this lens makes my M 240 render somewhat like an M9 but with extended Dynamic Range and better color, and yes, I 100% feel that the M 240 has MUCH better color performance than the M9. Perfect? No, but no digital camera is. NONE. The M 240 offers better color, better dynamic range, better noise performance, better battery life, better LCD, nicer feeling and sounding shutter, better RF experience with the light up frame lines, live view if wanted and so far, no focus issues. After one year with the M240 I still prefer it in every way to the M9. Every way, IQ included.
Like to keep your distance? The 90mm focal length will help you do just that 🙂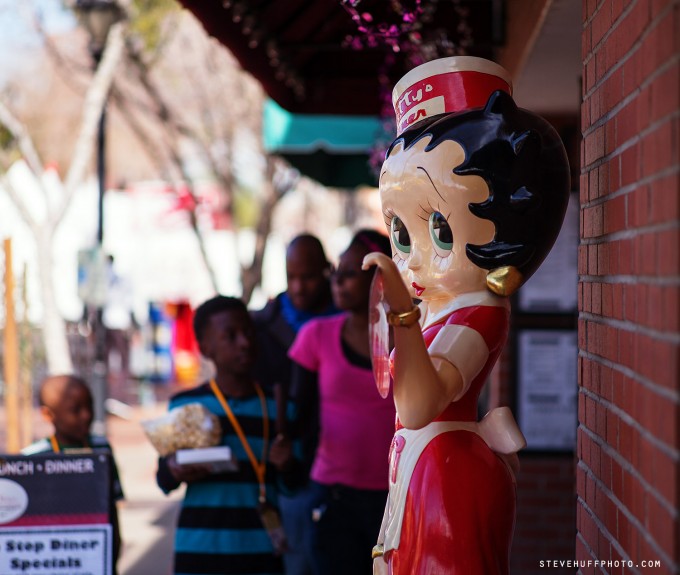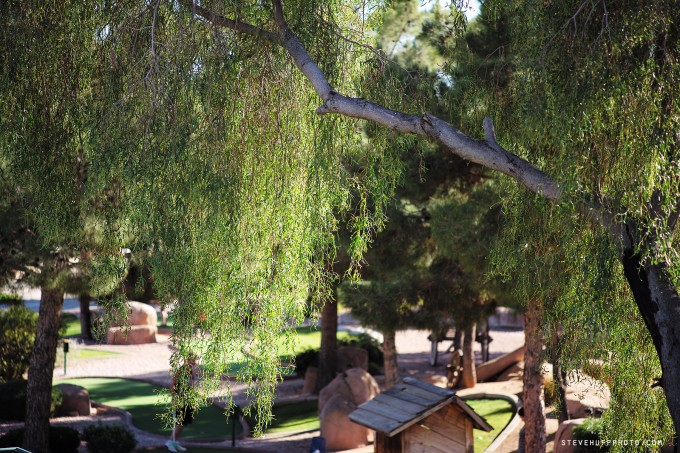 So to be clear, the Summarit line of lenses is 100% Leica all the way giving Leica results. The funny thing is that I have shot with them all and NONE of these Summarit line of lenses have ever given me any focus issues (besides an early 75 Summarit that had a loose element inside). The 35, 50, 75 and 90 always focused spot on. I can not say the same for the 90 Summicron..at all. Not only is it large, heavy and very expensive..two of the three that I have had in my possession were a bit off in the focus. That is why I gave up on the 90 cron quite a while ago. Don't get me wrong, the 90 Summicron is very special and magical when it is "on" but when something is special most of the time and frustrating some of the time I tend to drop it after some time. After four 90 Summicrons over the past 5 years I decided to stick with a slower 90 for my Leica, if I have any 90mm at all.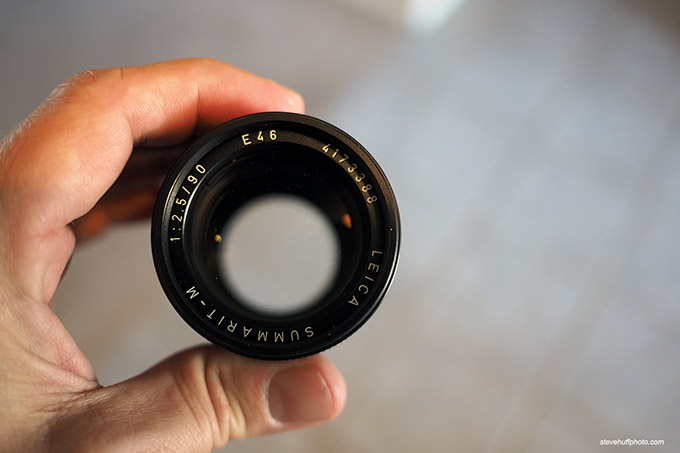 One thing to note…Many who own the 90 Summicron and have focus issues feel like it is them who is making the focus errors. I have spoken with quite a few 90 Cron owners who were having issues and two of them I met in person during a meet up. I tested out the lenses on their camera and mine and I was able to verify exactly what I told them it was, which was a mis-focusing lens that needed an adjustment.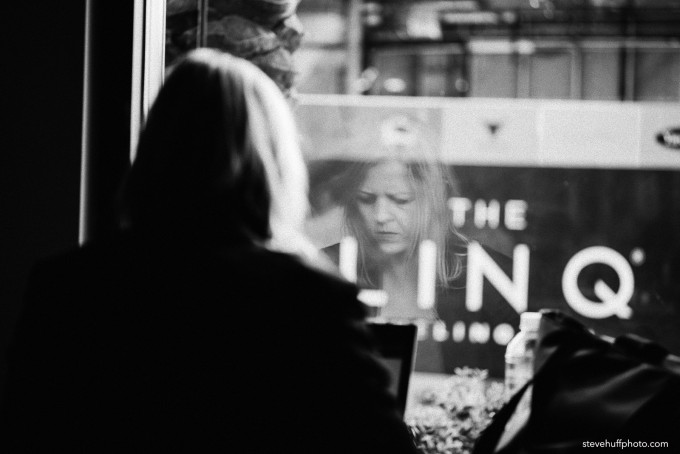 When any Leica lens is adjusted and focusing properly it is EASY to nail focus. This goes for the Noctilux 0.95, 90 Summicron, 50 Summilux, etc. Focusing a 50 0.95 at 0.95 is just as easy as focusing a 28 Elmarit at 2.8. When that focus patch lines up you are in focus. If your image shows you otherwise something is out of whack.
The 90 Summarit is never frustrating. It just seems to deliver the goods no matter what I decide to aim my M at and not one shot was out of focus during this review period.
Click the image below to see my dog in all her sharp glory 🙂 The 90 at f/2.5..no problem-o!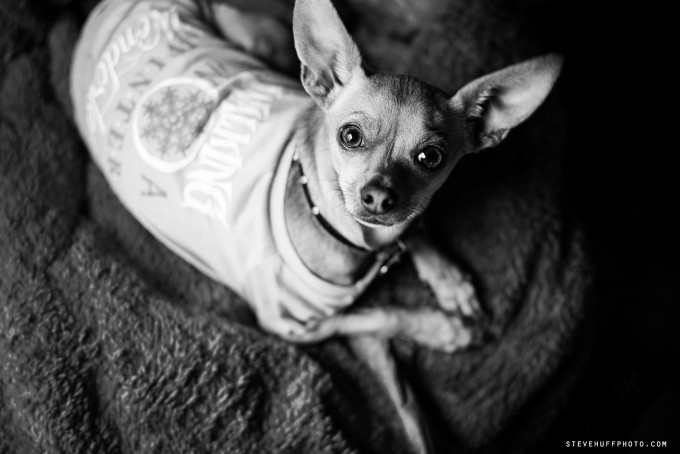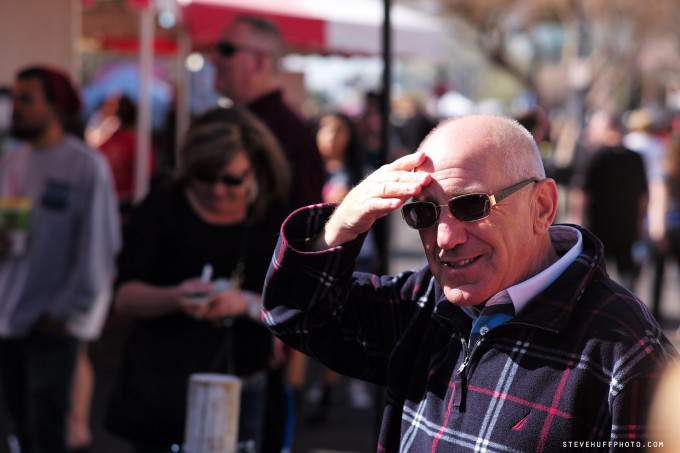 Compared to the classic and legendary 90 Elmarit f/2.8
As already mentioned, back in 2010 I reviewed the now discontinued Leica 90 2.8 Elmarit. I LOVED and still do LOVE that lens. I no longer own it but do remember when I reviewed it that I enjoyed it immensely. That lens along with the M9 created eye-popping quality and sharpness. I am not sure why Leica discontinued the lens but they did, and its replacement is this lens here, the Summarit. They did downgrade the hood as the 90 Elmarit 2.8 had a built-in slide out hood where the Summarit has a screw in hood. (sold separately) I much prefer the slide out hood but you can't always get what you want. Some prefer a screw in hood. Leica wanted to create the Summarit line of lenses as sort of a classic styled lens. They give a classic metal lens cap with the Leica logo and hoods are screw in.
Whatever the reason, I remember when I used this 90 Summarit on the M9 I found it to be a little more clinical than the Elmarit. When shooting the Elmarit the results seemed organic and very rich. When shooting the Summarit back then on the M9 it seems al title "colder" and not as rich or warm.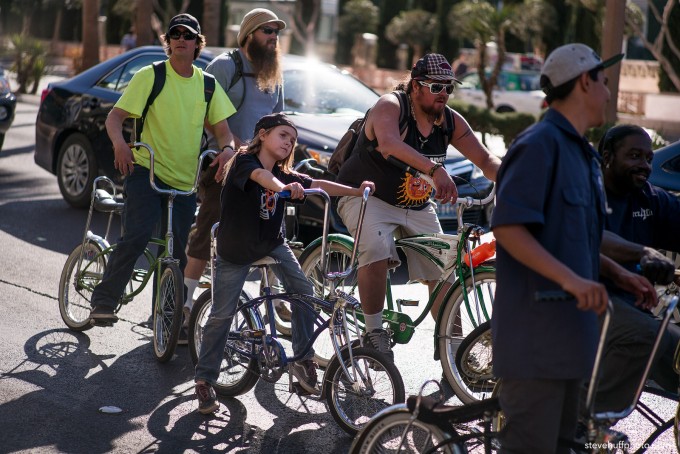 Now with the M 240 being the hot M I decided to give the Summarit another shot and I am glad I did as it gives me much of what I enjoyed with the Elmarit on the M9 – contrast, pop, color depth and sharpness. There is a very evident color difference with the new M 240 over the M9 (warmth vs cool) , and I prefer the M 240 100%. I feel it is much more natural though there may indeed be a pinkish hue going on with the M 240 but then again, it could be the off color hue of the M9 images making the M 240 look off because I now see a green/yellowish hue to the M9 images that I shot back then.
One thing I learned is that when editing images I just go with what looks good to MY EYE instead of worrying and stressing over calibrated displays, etc. I have sold images for thousands of dollars without stressing about any of that. I just enjoy shooting and eyeball the color. With the new M it seems easier to get a rich warm color I like. The M9 with this Summarit was cooler in the output. Take a look below…
First the 90 Summarit on the M240 here in 2014

–
…and now the 90 Elmarit on the M9 in 2010

This is the least expensive NEW 90mm Leica lens for your M! 
When the Summarit line was launched (BEFORE the M9 was launched during the end of the M8 days) the 90 came in at $1600 or so. Today it is $2150 because Leica lenses go up in price every single year. This means if you bought a Summarit back then and wanted to sell it today you could probably get about what you paid for it.
This is the good thing about Leica. If you buy a lens and keep it for a long time you will not lose money. The Leica lenses are legendary and due to the fact that they have the balls to raise prices every year means that a Leica lens is indeed and can be an "investment" if you keep them long-term.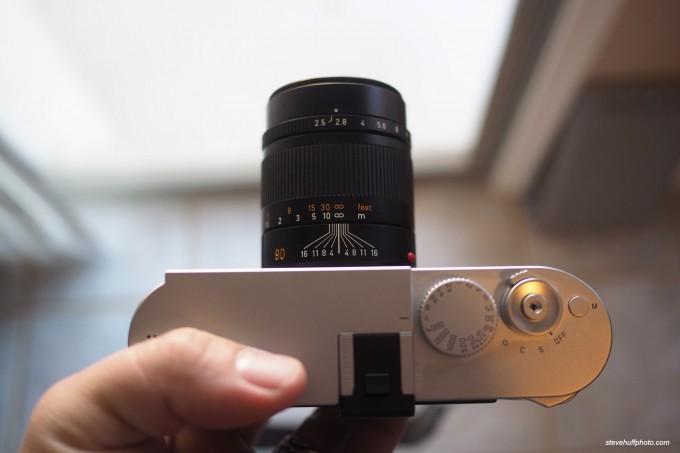 At $2150 the 90mm Summarit is NOT cheap..no way, no how. BUT, it is a REAL Leica German optic and a REAL Leica lens! Anyone who says differently has no idea what they are talking about. It feels, shoots and gives the IQ of a pure Leica lens and like I said, the value does not drop like a rock after a few years, instead, it holds value. You also get the warranty when buying new so that is always a good thing. The 90 is on the higher contrast side when looking at out of camera images (most of what you see here) but of course with the extended DR of the M 240 you can make  them much loess contrasty if you wish.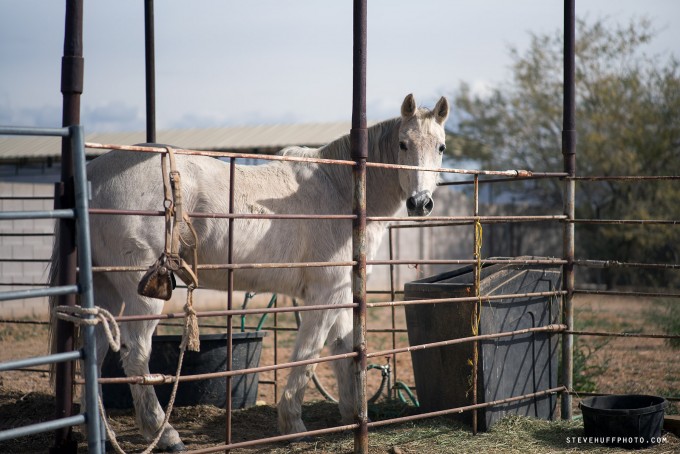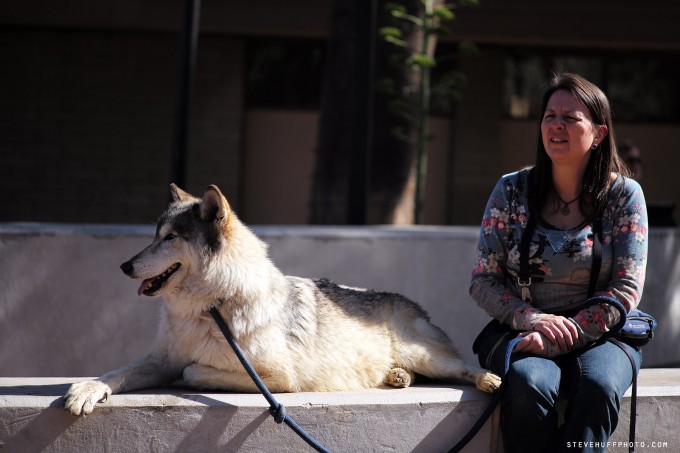 Detail..is this lens sharp?
Yes, this lens is sharp. Take a look below and click on the image to see the 100% crop embedded inside.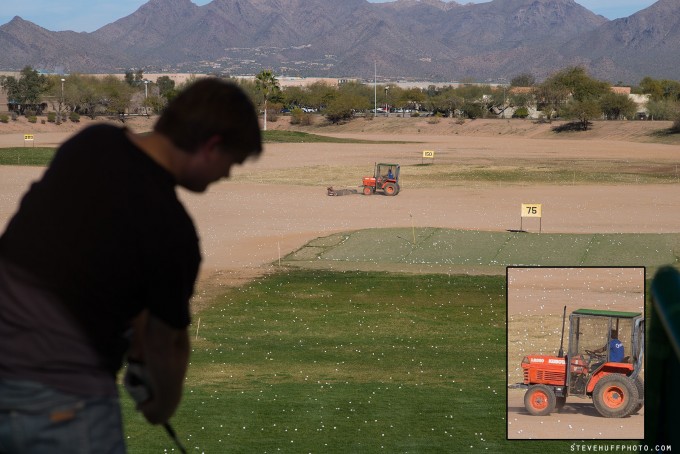 My conclusion on the Leica 90 Summarit Lens
My lens reviews always seem to be short, especially when a lens is fantastic and has no real weakness. The 90 Summarit is one of those lenses. It is small, light, high quality in build and feel and performs exceptionally well. The rendering is a mix of modern and classic and can be as sharp as a tac. The colors are rich, saturated and lovely, especially on the new M 240. (See my M 240 review here). While I have not traditionally been a 90mm shooter I am starting to enjoy it more and more and understand why so many love this focal length.
An all summarit kit would be killer for those wanting the true 100% Leica experience without going bankrupt buying the Summilux and Summicron models. All you lose is some speed (which may not really even be needed), a slightly longer minimum focus distance and the Leica leather case (instead you get a nice felt style cloth bag).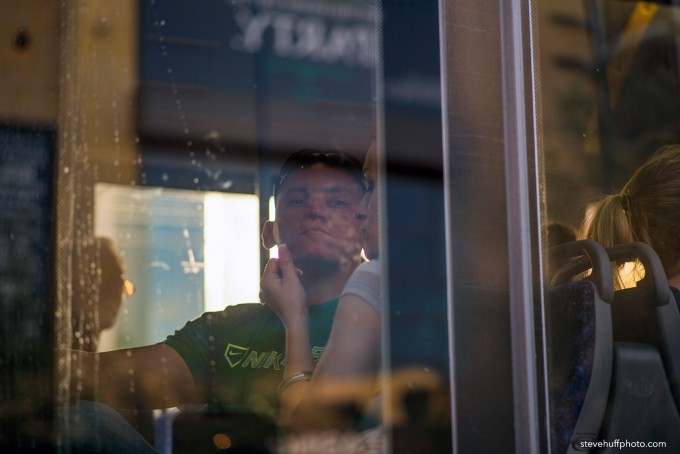 If you are not 100% committed to the 90mm focal length I suggest giving the 90 Summarit a try. It may not be as exotic as the Summicron but for me it was more enjoyable to shoot due to weight and no focus issues with the Summarit. Highly recommended for those wanting a 90mm solution for their Leica M!
Mine came from the legendary Ken Hansen who is a TOP Leica dealer with amazing service that has to be experienced. Ken is the man. He has this lens in stock and if you mention me, who knows..he may cut you a deal. (Don't hold me to that though..I have no idea if he can or not). 🙂
You can e-mail Ken at khpny19@aol.com
I will leave you with a few more snaps that I shot around town from the 90 Summarit on the Leica M 240!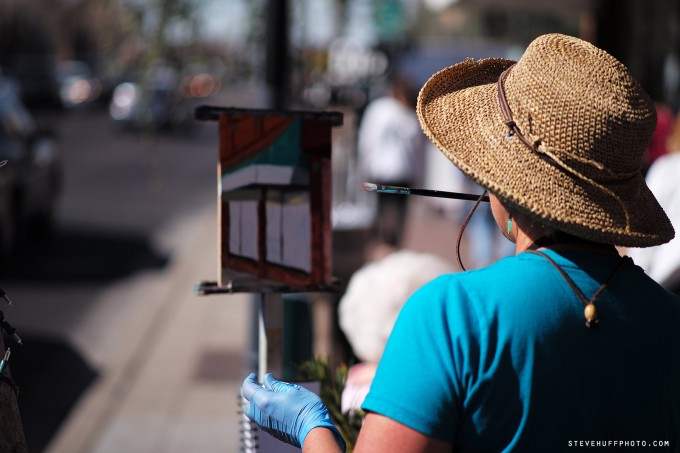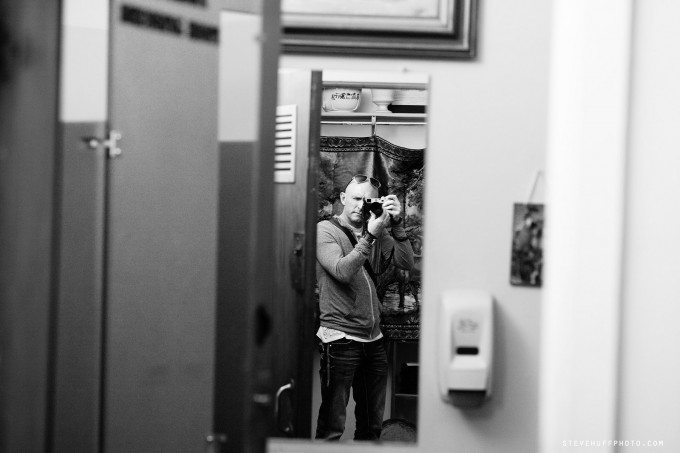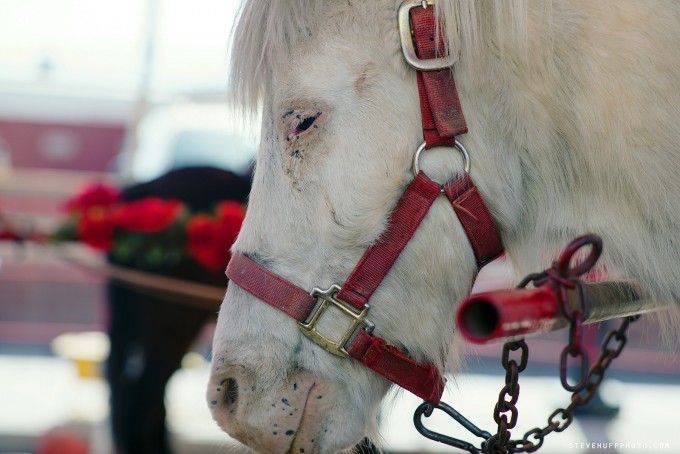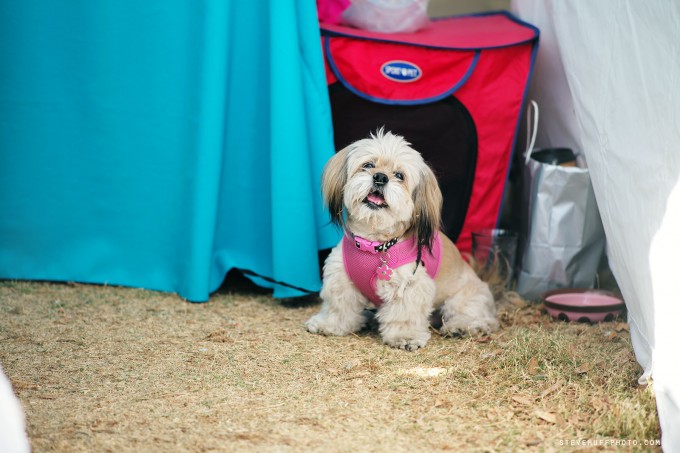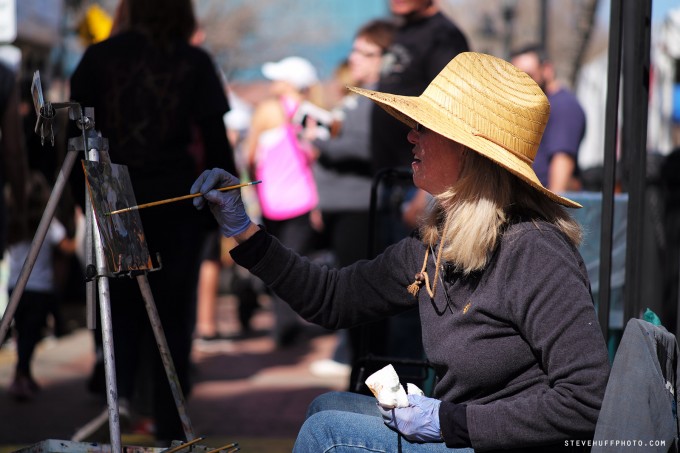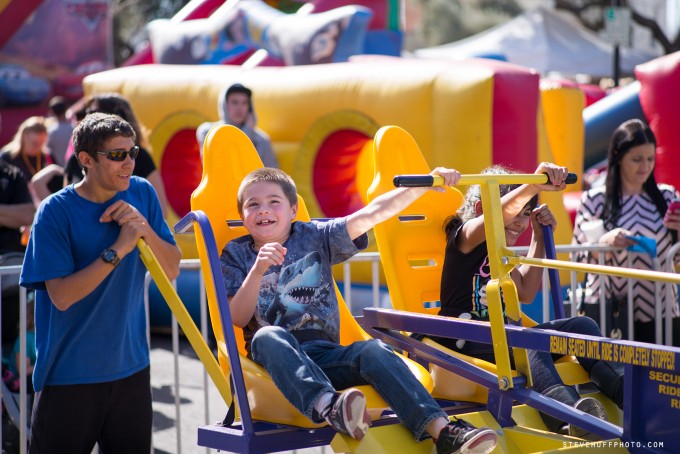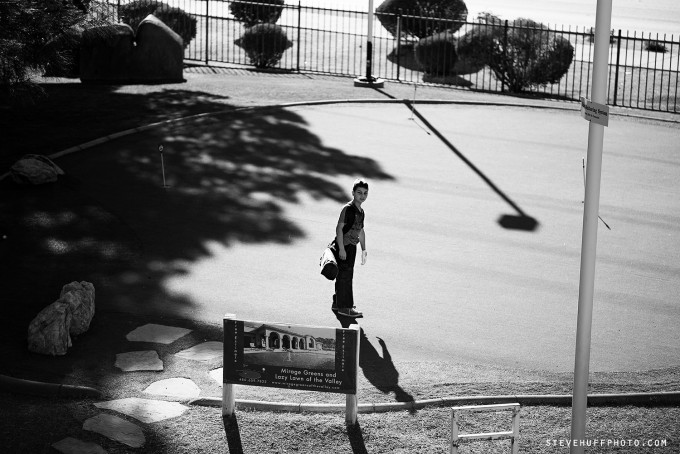 **PLEASE! I NEED YOUR HELP TO KEEP THIS WEBSITE RUNNING, IT IS SO EASY AND FREEE for you to HELP OUT!**
Hello to all! For the past 5 years I have been running this website and it has grown to beyond my wildest dreams. Some days this very website has over 200,000 visitors and because of this I need and use superfast web servers to host the site. Running this site costs quite a bit of cash every single month and on top of that, I work full time 60+ hours a week on it each and every single day of the week (I received 200-300 emails a DAY). Because of this, I need YOUR help to cover my costs for this free information that is provided on a daily basis.
To help out it is simple. 
If you ever decide to make a purchase from B&H Photo or Amazon
, for ANYTHING, even diapers..you can help me without spending a penny to do so. If you use my links to make your purchase (when you click a link here and it takes you to B&H or Amazon, that is using my links as once there you can buy anything and I will get a teeny small credit) you will in turn be helping this site to keep on going and keep on growing.
Not only do I spend money on fast hosting but I also spend it on cameras to buy to review, lenses to review, bags to review, gas and travel, and a slew of other things. You would be amazed at what it costs me just to maintain this website. Many times I give away these items in contests to help give back you all of YOU.
So all I ask is that if you find the free info on this website useful AND you ever need to make a purchase at B&H Photo or Amazon, just use the links below. You can even bookmark the Amazon link and use it anytime you buy something. It costs you nothing extra but will provide me and this site with a dollar or two to keep on trucking along.
AMAZON LINK (you can bookmark this one)
B&H PHOTO LINK – Can also use my search bar on the right side or links within reviews, anytime.
You can also follow me on Facebook, Twitter, Google + or YouTube. 😉