WHAT A WEEK!
Wow, what a week! Just got back home yesterday after almost a week in Costa Careyes Mexico which was absolutely GORGEOUS!!! I was there for a wedding party and the sun was out every day, the beaches were beautiful, and of course we had loads of fun.
Micro 4/3
I brought along my Leica MP as well as the Olympus E-PL1 with the Panny 7-14 and 45 Macro lenses. B&H photo sent them to me to test out and they arrived just before I left, so that was very cool. I have to say that the 7-14 is a gorgeous lens. The 45 Macro seems a bit slow for my tastes but it is a macro and macro lenses are slow by nature. It's slow to focus but damn, it renders in a gorgeous way!
I will have my review up of those lenses THIS WEEK but here are a couple of quick samples…
First three from the 7-14. This lens is WIDE!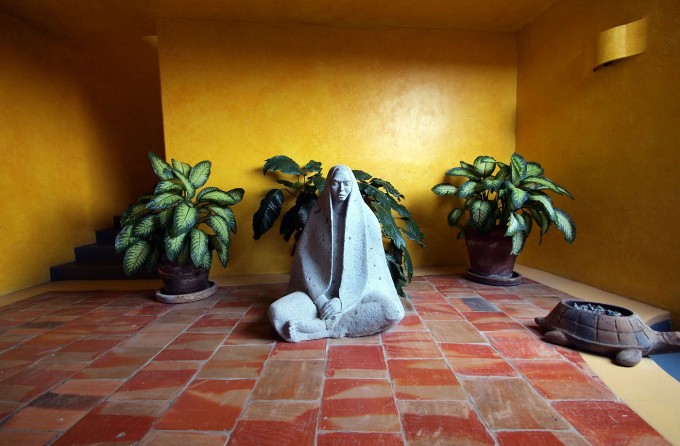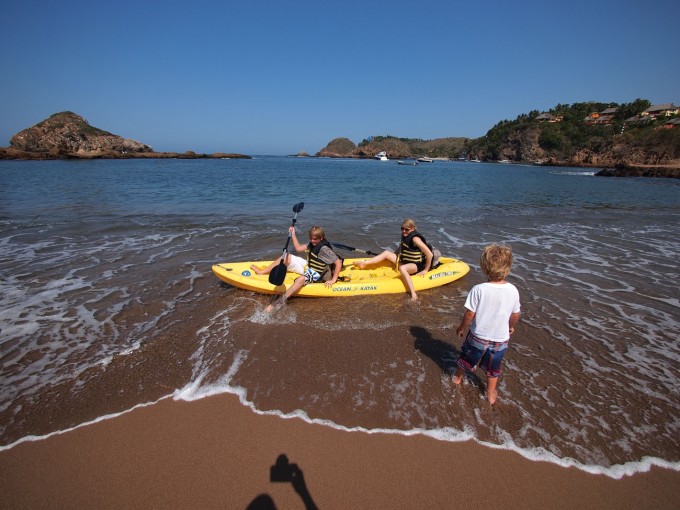 My wife. To the right you will see Steffen Keil from Leica. Such a great guy! He was shooting his M9 and 50 Lux ASPH.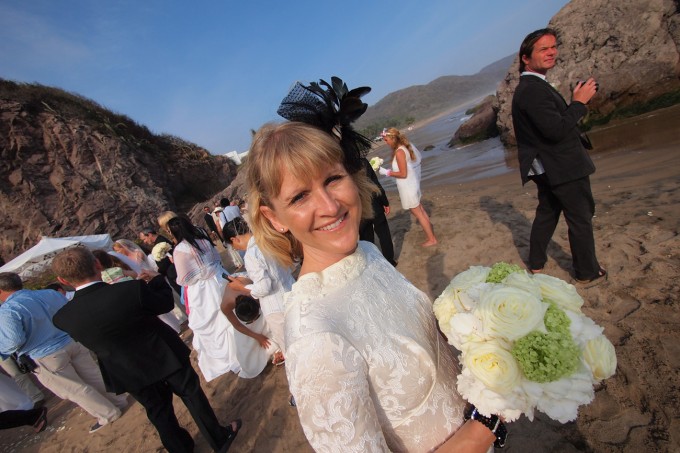 Self portraits are no problem with the 7-14!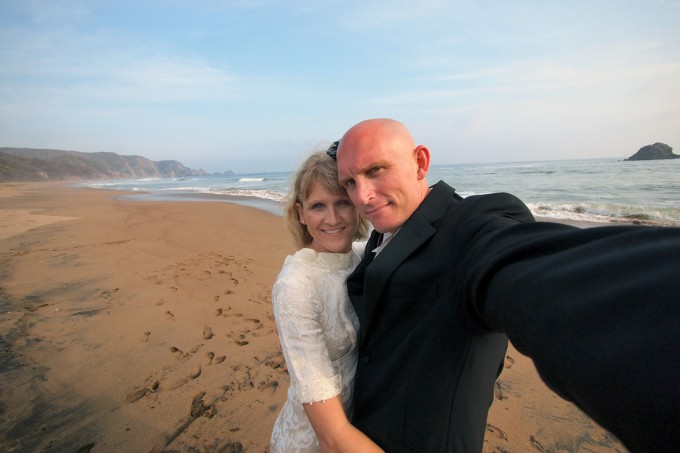 and one from the 45 macro..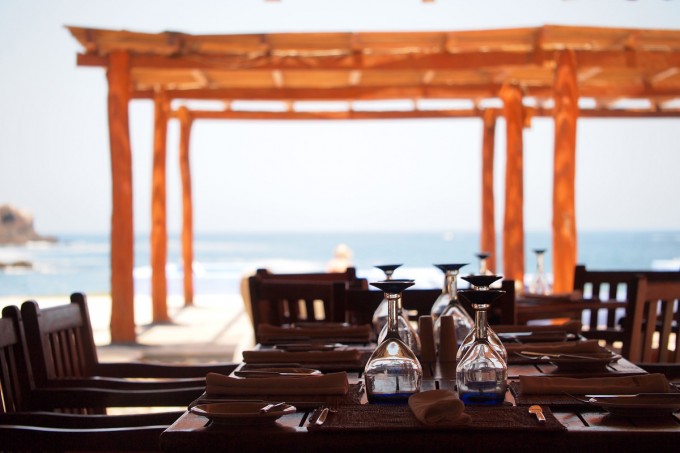 LEICA….
While at this party I met two great guys.  It just so happened that Stefan Daniel and Steffen Keil from Leica were also guests so I was able to chat with them at length about Leica, the M series, as well as what may be coming soon! What did I find out? Well, I can't tell just yet (I promised) but let me say that Stefan was shooting with a new lens and I also was able to try it out on my MP. He also brought along another interesting item as well and hinted at something new coming for the M line SOON. I did not get the feeling that it was a new camera but maybe more of an add on or "enhancement" for the M9 but he did not spill the beans to me about it. He did give my buddy three guesses but he missed all three 🙂 Also, possibility of an update on a classic lens as a special edition in the near future. Can't talk details but I have to say Leica is on the ball right now and riding a wave of success with the M9 and X1 AND their gorgeous lenses.
What Stefan did tell me was that I could SQUASH any rumor of a Leica mirrorless m4/3 camera. He pointed to the M9 and said "We already have a mirrorless camera". He also told me that M4/3 is NOT in the future for Leica as the quality is just not there. I am having a feeling an R lens solution may be on the way but don't quote me on that. Just a gut feeling. No inside info. Really.
But yes, Photokina will bring some new things from Leica, mark my words!!! Oh, and the new lens…gorgeous! I can not share the shot I snapped with it due to the party I was at being a high profile event but it will be a winner no doubt. I am trying to get a hold of one to review it soon. Also, there will be some Leica X1 news coming from Photokina as well. X1 news? Hmmmm. I think the Leica success steam train will be continuing to roll down the tracks in the near future.
More? Sure! I also asked Stefan about the 50 Lux ASPH and tried to find out why it is such short supply. He explained to me  that the glass they use is very rare and exotic and hard to get a hold of in quantity.  They recently made a few hundred of them but they sold them as fast as they could make  them. It's a hot lens no doubt, and they are well aware of the demand. I was also told they are now backordered on film cameras and the MP is selling pretty well (for a film camera) these days. Hmmm, very very cool!
I asked about M9 sales and he said they are going strong and they can produce about 100 per day with every one they make being shipped and sold instantly. He also reminded me how small Leica as a company really is and how each camera is carefully assembled by hand. Leica is no Nikon or Canon, and IMO that is a good thing. While I had my questions blurting out full force I asked why no Sapphire glass on the M9 and he said it was just "Too Expensive". BTW, I asked if an M9.2 was on the way and he laughed and said "NO!" More updates as I get them but can only share what I know when I am allowed to share it.
FILM….
I shot 8 rolls of print film and one roll of Velvia while in Mexico. I already have some scans of my print film but will get my Velvia back in a couple of weeks. I shot a variety of film from Kodack Portra 160 NC, Fuji Reala, Fuji PRO 400H, and XP2. I have to say I LOVE XP2 as well as Fuji Reala. Reala may be my fave film right now BUT FREAKING FUJI DISCONTINUED IT. NOoooooOOooOOo! I only have a few rolls left so I will keep them for when I want gorgeous rich color, like the shot below.
Mina with Fuji Reala film. NO PP, just a straight quick scan – all with 35 Cron.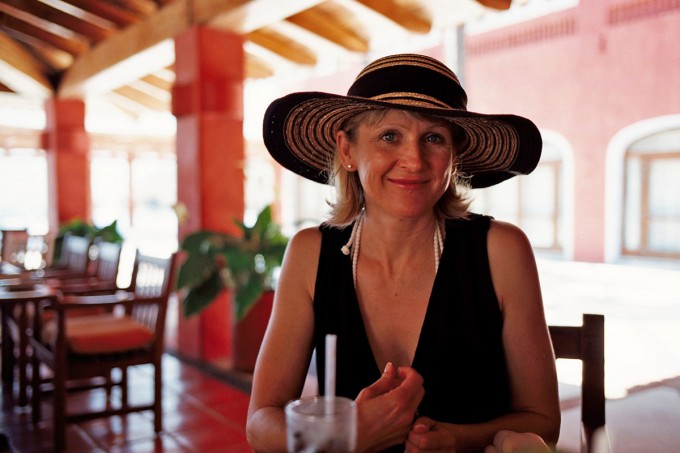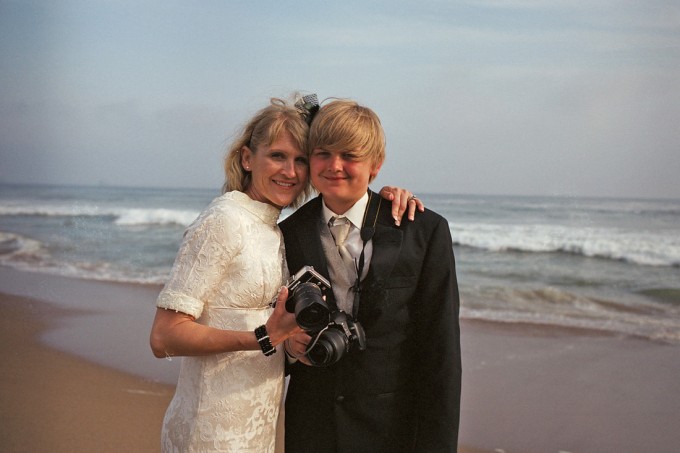 Top and Bottom – Fuji PRO 400H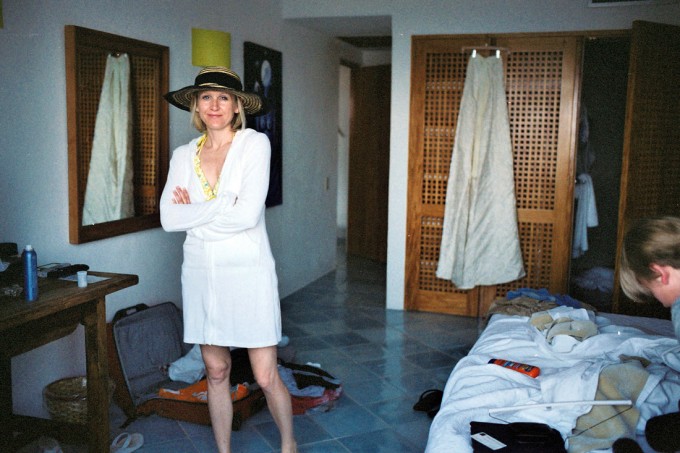 Shooting FUJI PRO 400H makes me wonder why people bitch and moan about the ISO of the M9?!? With film you get MUCH more grain. ISO 400 on the M9 is clean and smooth but ISO 400 film has plenty of grain. Still, I love film grain as it's a bit more pleasing to the eye.
Anyway, look for updates this week and the M4/3 lens reviews. I think I am coming down with some sort of Flu so hopefully I will be able to get it all done. Also, if you e-mail me last week I will try to get back to your e-mail in the next 48 hours. I came home  to almost 900 emails!
Until next time…
Steve