The Leica 35 Summilux ASPH 1.4 II Lens Review
By Steve Huff
Lately I have been doing some lens swapping trying to find that ONE lens that I can grow old with for my Leica M cameras. I am narrowing my Leica M kit down to only TWO lenses and have tried and lived with every 35mm available. Leica, Zeiss, Voigtlander…I have tried them all.  The only two that stuck with me and really excited me  were the Leica 35 Summicron ASPH and the Leica 35 Summilux ASPH. The Summicron is super crazy fantastic! It's small, built well, and is perfection in a 35mm lens. It has a fast F2 aperture and delivers in almost any circumstance. If you are a 35mm kind of photographer, I always say the 35 cron is hard to beat.
The Leica 35 Summilux ASPH (old version) was also a lens I have owned more than once because I love the way it renders an image. It has gobs of character and has an even faster 1.4 aperture. As much as I loved the Summilux, I always ended up going back to the Summicron. Why? Mainly due to the focus shift that has plagued the 35 Lux ASPH ever since the M8 and M9 hit the market. I needed a 35 that I could use for EVERYTHING. Portraits, landscape, architectural, etc. The problem was when I tried to take a shot of a barn or old abandoned house, the 35 Lux would give me that damn shift and my images would be out of focus. So while I loved the character of the Lux when it was "on", I hated it when it was "off".
I was all ready to just stick with the Summicron for life, even though there were occasions when I truly could have used the faster 1.4 aperture of the Summilux. So after buying a 35 Summicron for the last time I realized Leica was releasing a brand new version of the 35 Summilux that supposedly cured it of its focus shift problems. WOW, that would be AMAZING if  Leica could pull it off huh? This could and would be the best 35mm lens in the world for 35mm photography if this were true. It would be the one lens I could own for life! Finally! A no compromise fast 35 that I could take to my grave! One that would give me EVERYTHING! Speed, sharpness and Leica performance at ANY aperture!
"The $1 Fire Breathing Show" – The Leica 35 Summilux ASPH 1.4 II on the Leica M9 – F2.8 or F4 – 1/500th second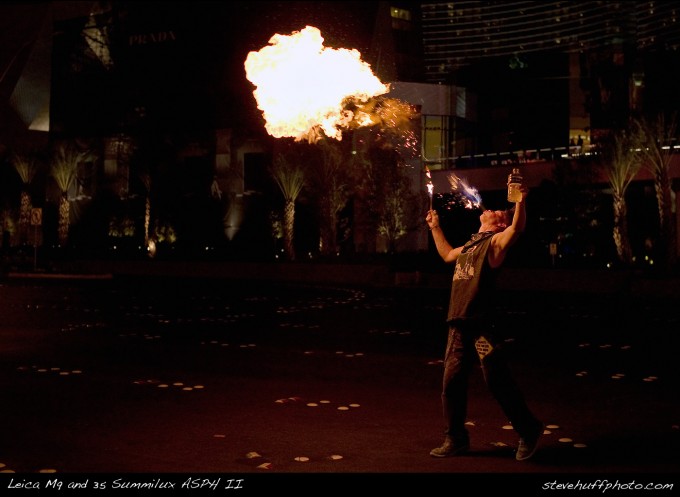 The only thing really bugging me about Leica announcing a new version was the price. Just how much would it take to buy that ONE lens that you can be buried with for your Leica M system? Well, after the announcement, Leica said it would be $4995. Yep, that is the cost of the newest version of Leica's legendary 35mm lens, damn, guess it's time to REALLY consider selling a kidney. I have been shooting with this lens for a week or so now and I will refer to it as "II" in this review meaning, 2nd version.
At just under $5 grand, this little lens costs as much as a used 1990's Toyota…. or a down payment on a small house…or a brand new 70″ LED HDTV…or a complete Nikon D700 setup with two good lenses. Wow, how could Leica justify the price of this lens? I have heard many complaints about it but the fact of the matter is that Leica is a small company and they do not mass produce their cameras or lenses. Each lens is hand assembled from exotic glass and parts and each lens is personally tested by a tech in the Leica factory in Germany to insure perfection. They are the smallest, best made, and best performing lenses for the 35mm format. No contest. I have shot with and owned Canon L and Nikon pro lenses. None of them ever gave me the look I can get from Leica glass and they are always HUGE! So while Leica lenses are expensive, there will always be a Leica nut ready to shell out the big bucks for one. Especially if it's REALLY REALLY special. The question: Is this new 35 Lux ASPH REALLY special?
Let's Find Out!
Yep, this is the new and improved version of the modern lens and after shooting it extensively on the Leica M9 I feel I am ready to sit down and write this review. I will try to keep it short and to the point as well as load it up with some real world photo samples, which is the #1 thing I look at in lens reviews when deciding on buying a new lens. I always say that it's all about the photos, and it really is. A really nice lens can not only give you beautiful results but it can also help boost your confidence and motivation. When you know you have a lens that delivers time and time again, and you know what to expect from it then it becomes easier and more natural to find those photo opportunities.
"Accordion Man" – The Leica 35 Summilux ASPH II at 1.4 on my fave digital camera ever, the Leica M9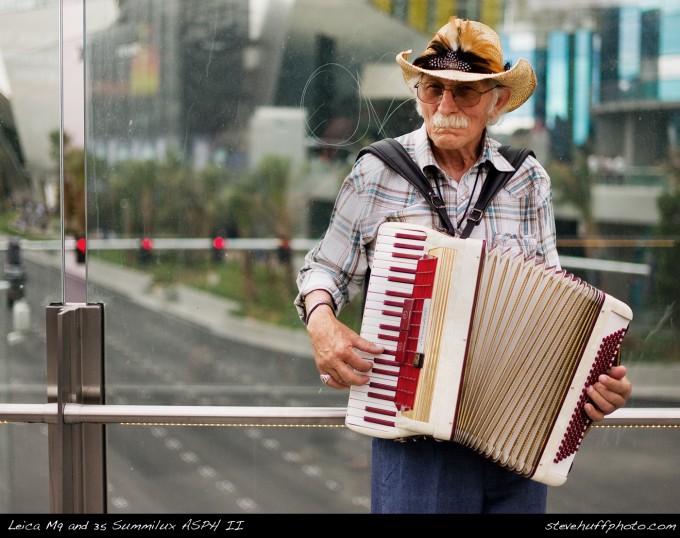 What was wrong with the old version?
For those of us who have been shooting Leica for a while, we know all about this lens. Before this new version, the "old" version which was introduced in 1994 started to show it's weakness when the Leica M8 was released. That weakness was a big deal to some and a not so big deal to others. The problem with that lens is that it had focus shift. What does this mean? Well, you can read my review of the old version HERE which explains it better with samples, or I can give you the short version here. Basically, at some apertures (usually F2-F5.6) the old version of this lens would back or front focus. For example, if you stopped down to F2.8 (to get more depth of field) and needed critical focus, chances are what you focused on would not be in focus. I went through several copies of the old version once I bought the M9 as the problem seemed to be worse on the full frame M9.
Leica admitted the lens had a focus shift and stated it was just part of that design. What started to happen was that hundreds of people started sending in their lenses to Leica for calibration, but the lens could never be 100% perfect and would always have some sort of shift. Some lenses were perfect wide open at 1.4, while other were not good until F2 or F2.8. After realizing that this lens was causing so much grief Leica decided to fix the problem by adding a floating element to the lens. Much like they did with the 50 Summilux ASPH, this floating element improves close focus performance as well as minimizes focus shift to where it is pretty much non existent (in real photos anyway).
"Napoleon Dynamite" – The Leica 35 Summilux ASPH II at 1.4 on the Leica M9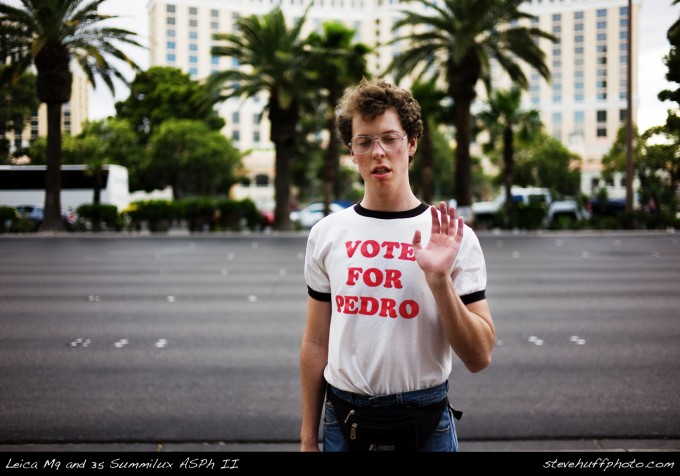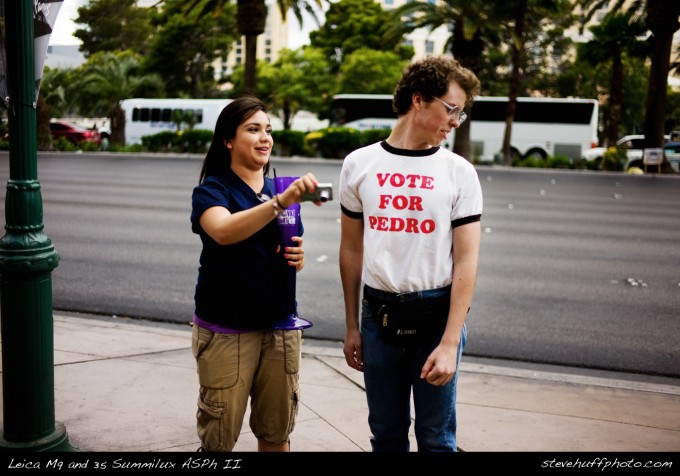 The New Version Arrives!
The Un-boxing of the new Leica 35 Summilux ASPH 1.4 II
I had the pleasure of taking delivery of a new in box 35 Lux ASPH II recently (Leica sent me one for review) and as soon as it arrived I attached it to my M9 and left it there. I told the wife we needed a weekend road trip so we packed up the car and drove to Las Vegas. As you can see in the above pics, you can find some real characters in Las Vegas so I knew it would be a great place to test the lens with street photography, night shots, and all around general use. On the camera this lens feels really nice, but I did not expect anything less. Its weight, balance, and feel is superb and while it looks similar to the old version, it feels different. I suspect it is due to the much improved metal hood which is much smaller. It also feels better because it's solid and it's metal (the hood).
So the look, feel and build of the lens is pure Leica quality, but again, this lens is $4,995.00 so it better be! The old version of this lens is priced at $4500, so the new one ups the ante a bit with a $500 price increase. So is the new version $500 better? I am here to say YES it is $500 better than the old version. After shooting hundreds of images at all apertures I can say that I did not see any focus shift in even one of my photos. None. From what I have heard, this lens may still have a teeny bit of shift but supposedly it is only visible if you take pictures of rulers and are looking for a centimeter or so of shift. In real photos, there is no visible shift that I noticed during my time with the lens.
How about the magical 35 Summilux ASPH character? Did it change?
Many of you have e-mailed me with concerns that the look of the new version would change. Leica did this with the 50 Noctilux f0.95 and the look of the new version was much more "modern" and perfect than the old one. With the 35 Summilux ASPH, I am happy to say that the character of the lens has stayed the same but your photos will look much more crisp due to the focus shift not being there. Also, to me it appears the lens is throwing out a nicer looking image than the old in regards to color and overall sharpness across the frame, but it could just be that it's focus is so dead on at all apertures that it appears to be better…which I guess makes it better!
The Leica 35 Summilux ASPH II at 1.4 on the Leica M9 – The color and detail is astounding.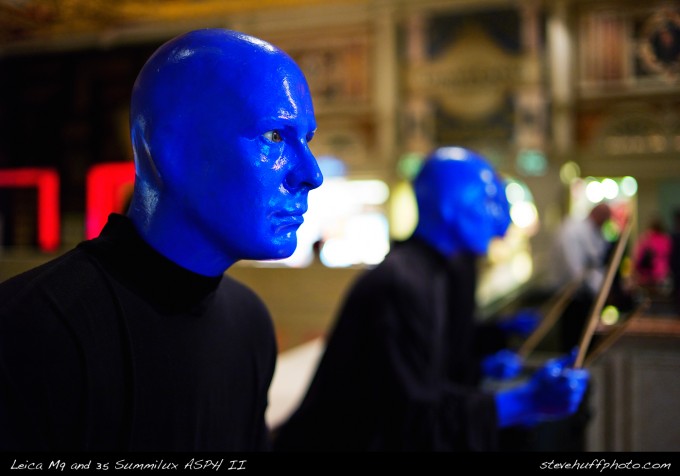 At F2.8, the sharpness and detail is still there! No shift here!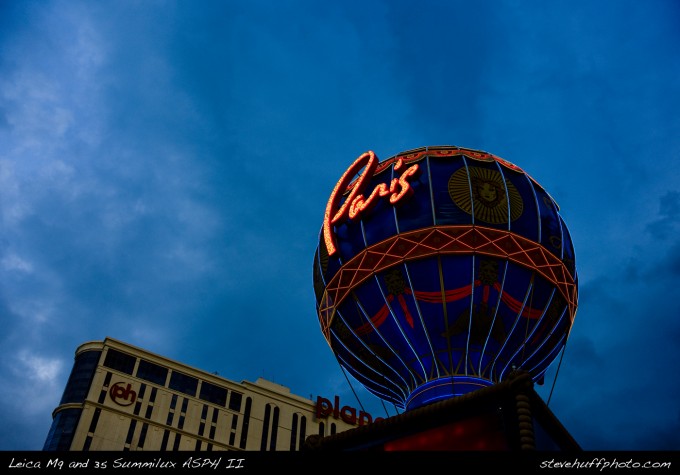 Is It Sharp Wide Open?
Great news! This new Summilux is VERY sharp wide open and scary sharp when stopped down. It has the brilliance, color, and contrast of a top notch Leica lens and if there is anything to worry about with this lens, sharpness is not one of them. This lens delivers.
Leica 35 Summilux ASPH II at 1.4 with 100% crop – Was testing out a filter preset in Lightroom 3 here as well so the color is not from the camera 🙂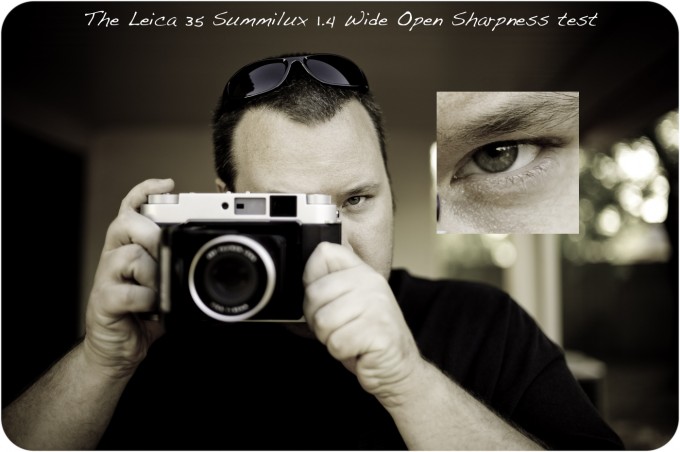 Not enough? How about some full size out of camera untouched samples?
"Sin City Brew" – Click image below for larger version or CLICK HERE for full size out of camera shot. Keep in mind this was at F1.4, and focus was on the hot pink "Sin City" badges on the handles. You can see the creamy shallow depth of field when this lens is shot wide open but also notice the gorgeous contrast and color. Wow. Also, this was shot indoors and the lens seemed to make its own light.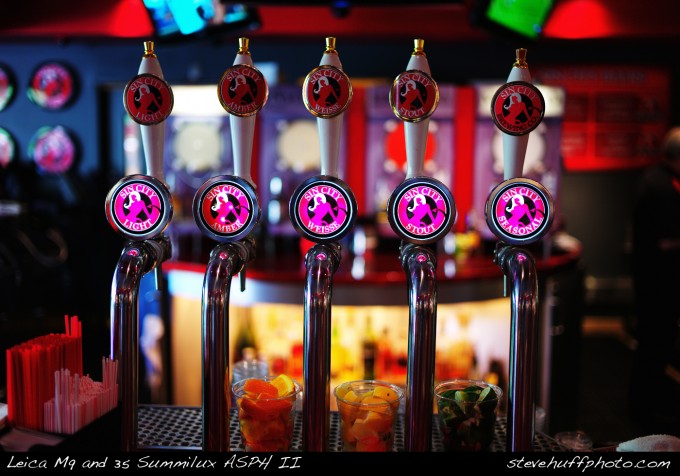 Here is one shot at F4 in full direct mid-day sun which is always harsh. You can CLICK HERE for full size shot to see the detail.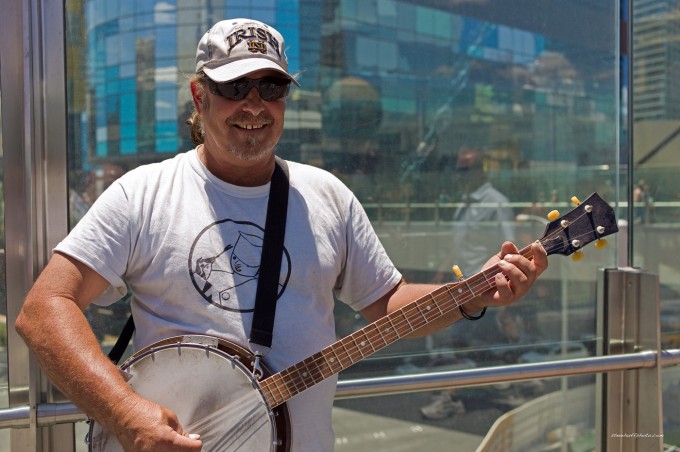 Here is a test shot at F5.6 – CLICK HERE for full size shot! Crazy sharp!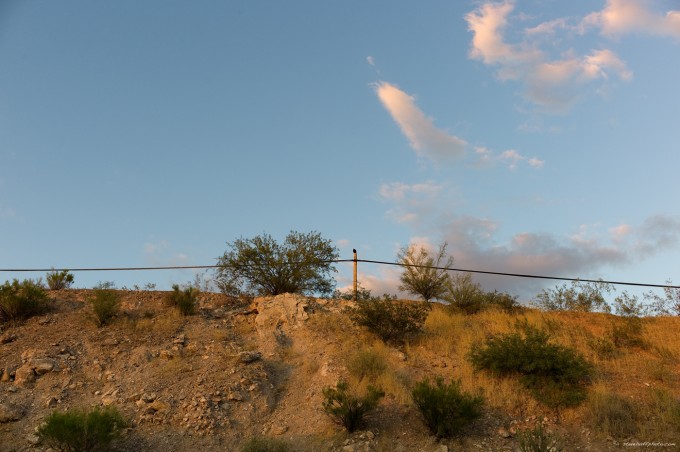 and one more to show the detail of this lens when shooting subjects far away. This one was at F4. Shift? What shift?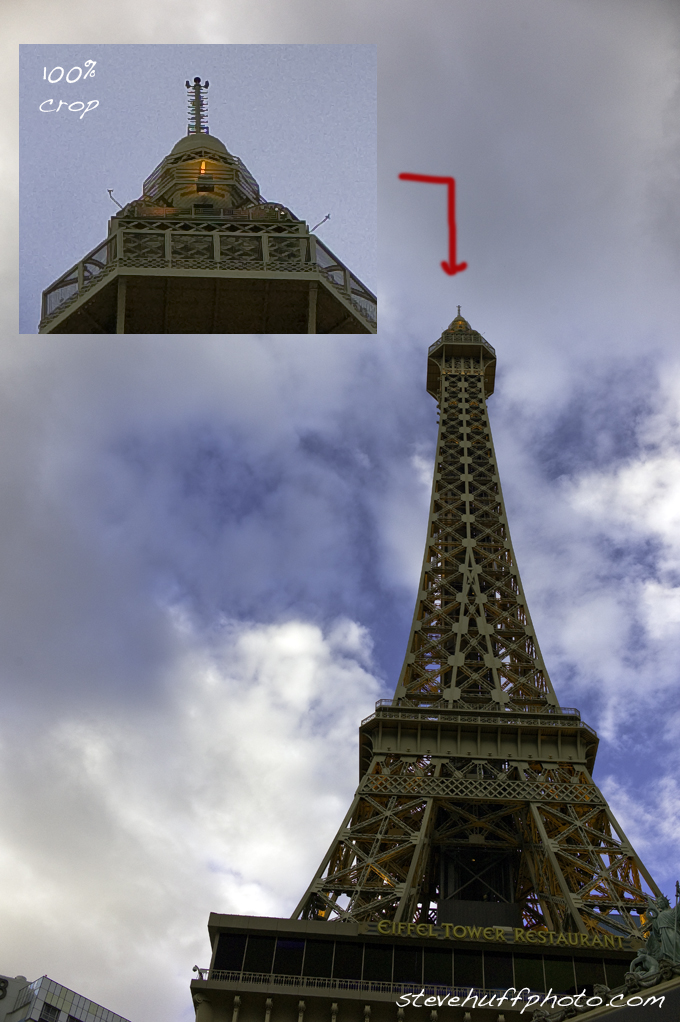 This lens is amazing at ALL apertures. When wide open it has some slight vignetting on the M9, but this is NOT a problem for me at all. In fact, when shooting wide open like that I like a little vignetting. For sharpness you get it at 1.4 and then it gets better as you stop the lens down. The detail this lens can pull off of an M9 sensor is ridiculous and what I am seeing is that this lens meets or exceeds the performance of the 35 Summicron from F2 down. At F2 there is no vignetting and the lens is as sharp as you could ask it to be.
My Generic Focus Shift Tests
With so many owners of the old 35 Summilux frustrated with the focus shift, I wanted to make sure that this new version was cured of this problem when taking real photos. The old one showed the shift in real photos of mine which is why I could not live with it on the M9. If this new and improved version still showed the focus shift then I was ready to be VERY upset! I did not do fancy ruler tests as I guarantee you I will never shoot a ruler in real life and if this lens had focus shift bad enough to ruin an image, then I would see it in an image. I did a quick test in my backyard using an ugly brick wall.
I shot a brick wall at apertures F1.4 through F5.6. I wanted to see if the focus shift would show its ugly head so below you will see a crop taken from every aperture.
CLICK ON THE CROP BELOW TO SEE IT AS A 100% CROP – HOW IT IS MEANT TO BE SEEN

I saw no shift at all in this test shot. Each shot was done on a tripod and the focus was set once before the first shot. If there is shift here, it's not visible to my eyes. The 1.4 shot is sharp as is the F5.6 shot. Remember, these are 100% crops of a full image. The only thing I see here is a DOF change from 1.4 to F2-F2.8.
I did one more test using a tree and precisely focused on a piece of bark…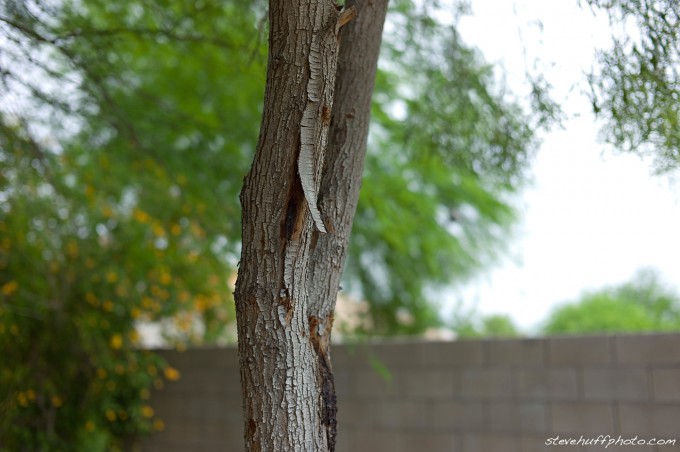 CLICK IMAGE BELOW TO SEE FULL SIZE 100% CROPS FROM F1.4 to F4

Again, if this was taken with my old 35 Lux, the F2.8 image would be visibly out of focus. This new lens starts out incredible at 1.4 and gets better as you stop it down.
So my conclusion is that this lens will not give any focus shift issues in real world images as I have not seen it at all. I was told by another Leica shooter who is also testing this lens that there is a teeny bit of shift still present in this lens if you shoot a ruler but honestly, I I only care if it shows up in real images. Bottom line? When taking real photos there will be no visible focus shift with this lens. If shooting rulers or newspapers, then maybe there will be some microscopic shift but if so, it would be MILES better than the old version.
Is It Worth The Upgrade From The Old Version?
I have already been getting asked  this question like crazy so I will just answer it with a  YES and a NO!
If you have the old version and are affected by the focus shift, and it bothers you, then I would sell and upgrade to this new version. It is well worth the peace of mind knowing that the lens will deliver every time you compose, focus and snap.
If you have the old version and do not see any shift, or it doesn't bother you, then I would NOT buy this version. The old version is also a beautiful lens and if you do not notice any focus shift, then stick with it and save yourself some cash.
If you do not own an old version and want a 35 Summilux ASPH, I would go for it and buy this one. It's a pretty amazing lens and yea, $5,000 is CRAZY expensive for a lens but if you are a pro, or a serious hobbyist AND can afford it, then go for it. You only live once and  this is about as good as it gets for a 35mm lens. I could EASILY be happy with this as my ONLY lens for my M, and probably will be. No, I can not afford it but I am finding a way to fund it because I know I can be 100% happy with this lens on digital AND film.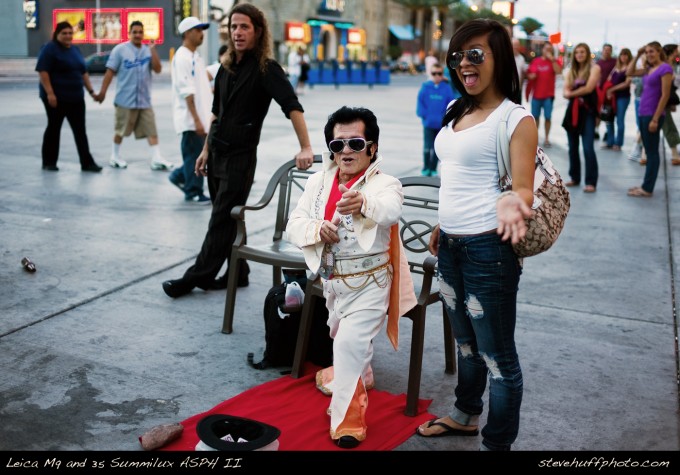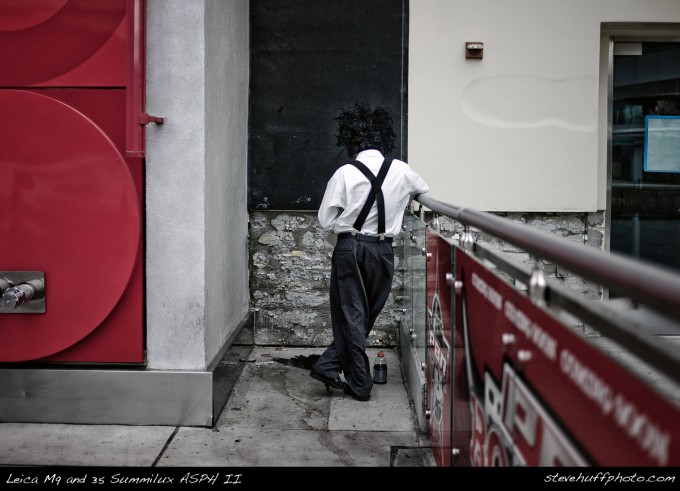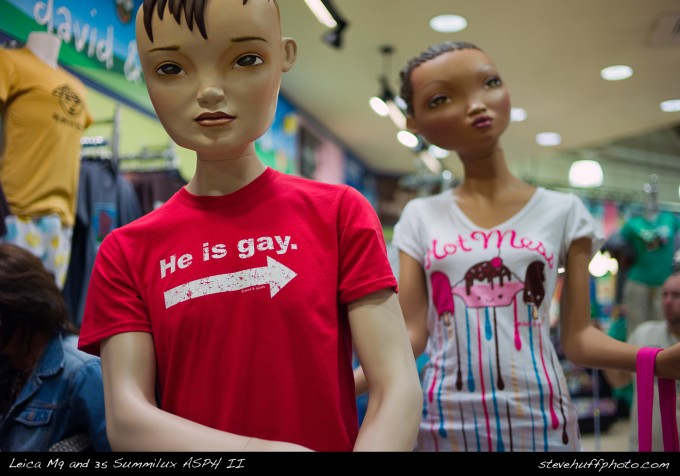 The Bottom Line Conclusion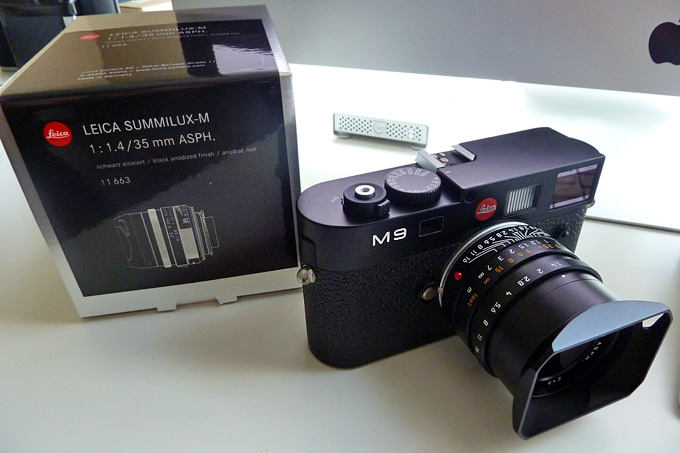 So, what is my final word on this new Leica 35 Summilux ASPH II? Here you go….I feel it is the BEST 35mm lens made today for ANY 35mm camera system. Yes, I now prefer this lens over the legendary 35 Summicron in almost every way. The only area I do not prefer it is the size but with the new hood design, this lens is not really that much bigger looking than the cron. With it's surreal performance from 1.4 and down this lens delivers with sharpness, detail, bokeh, color, and has a unique 3 dimensional character when shot wide open that is hard to resist and impossible to beat. Feed it a nice body like a Leica M9 or M7/MP and you will be rewarded with a 35mm lens that has no compromises.Dark, light…it can shoot in almost any situation and reward you with splendid results. As a matter of fact, I think this is now my favorite Leica lens ever.
$4995 is loads of cash but again, this is a 35mm you can be buried with. If the focus shift of the old one has got you down then this is the solution. If you don't mind a little bit of a slower lens and a more perfect/clinical character then the 35 Summicron is also one hell of a lens. Either way, you cant go wrong. But if you have the "Lux Fever" then the only cure is this new 35 Summilux ASPH 1.4 II lens. It's a winner. Hell, this may be the reason to go out and buy an M9. The only problem with that is it is so hard to find an M9 in stock. Leica tells me they are working day and night making cameras to fill the orders, so hopefully the M9 supply will get better soon. As for me, I am trying to find a way to buy this lens for myself. I may need to beg, borrow, or sell but I WILL find a way! It's that good!
You may see the tech head sites saying this lens still has some focus shift, and they may be right but no one in their right mind will ever see it in a real photograph. At any aperture I shot this lens at the focus was always spot on, so I had zero issues with focus but then again, I do not do the technical stuff like shoot rulers and charts. If you like to see that sort of thing I am sure there will be other reviews of this lens coming very soon. So for me, the lens is a 100% winner and if you are a crazy passionate photo nut like me, you probably already want one.
Where To Buy
Amazon is taking pre-orders now for the new 35 Summilux ASPH II. They will not charge  you until the lens ships and they are doing a first come first serve kind of deal. If you want this lens, you can get your place in line at Amazon by clicking HERE.
If you use that link and pre-order I will get a small credit that will help me keep this web site going, and man, I need all the help I can get to pay for all of these site related bills like hosting, travel, shipping, etc. This site is my passion and I plan on continuing it for many years to come but can only do so with your help.
I thank you for reading this review of the new Leica 35 Summilux ASPH 1.4 II lens. I am going to shed a tear when I have to send it back to Leica in the next few days but as I already mentioned, I may be selling a thing or two to buy one of my own. Yes, I really want this lens…bad. I even asked Leica if I could buy this one but no luck. Looks like I will be right there with you guys come July, waiting for my new 35 Summilux!
I will leave you with more photos from this lens, and soon will post samples with this lens shot on film! Enjoy!
UPDATE: Photographer Jonathan Slack has posted his samples from this new 35 as well. You can check them out HERE.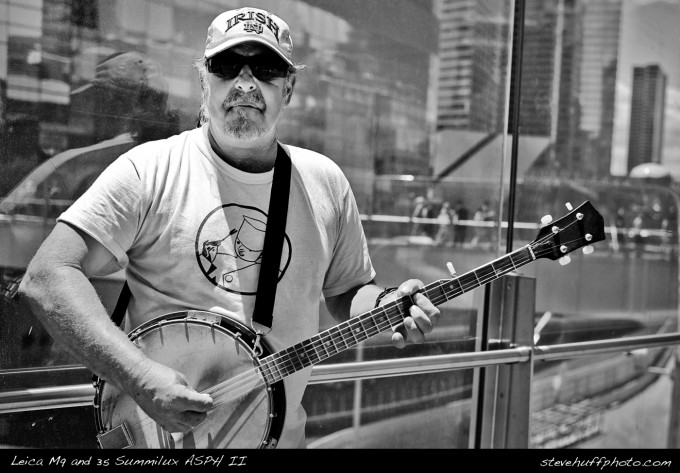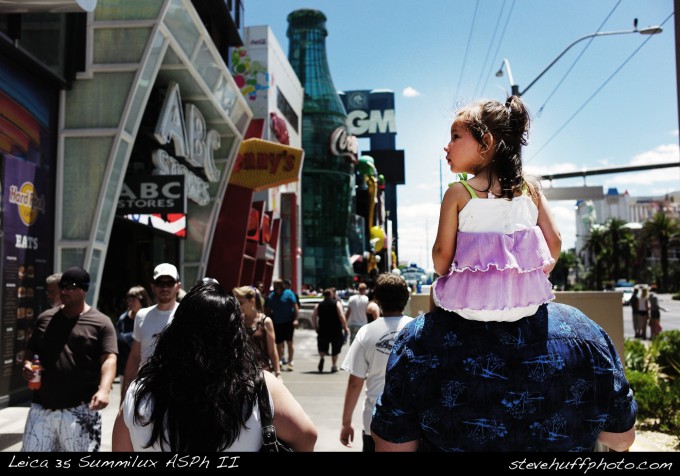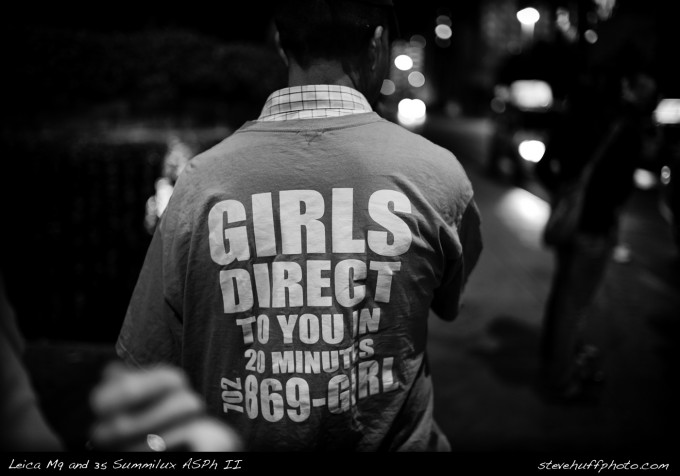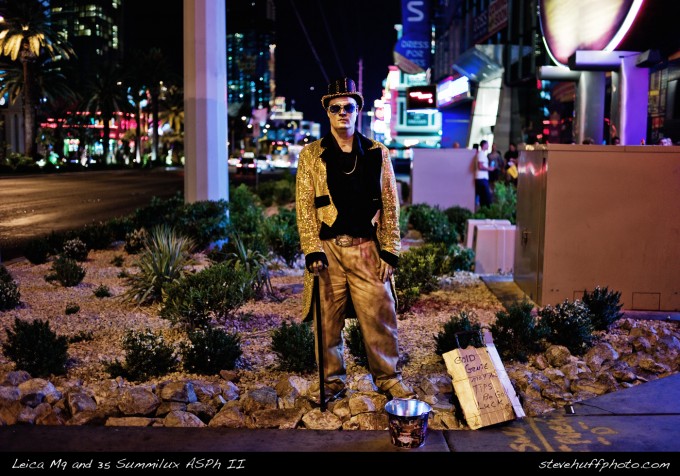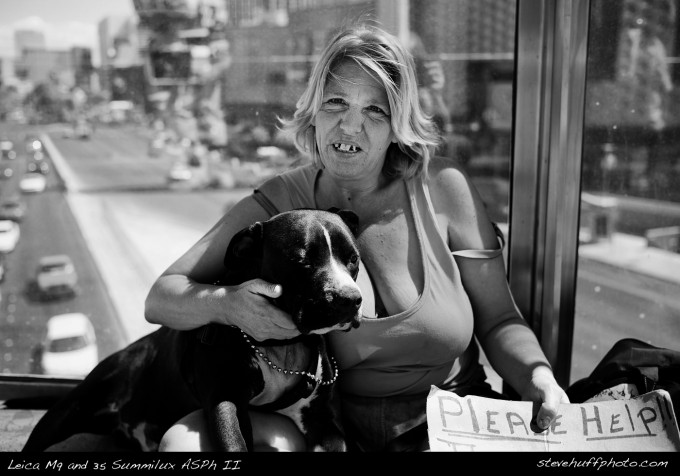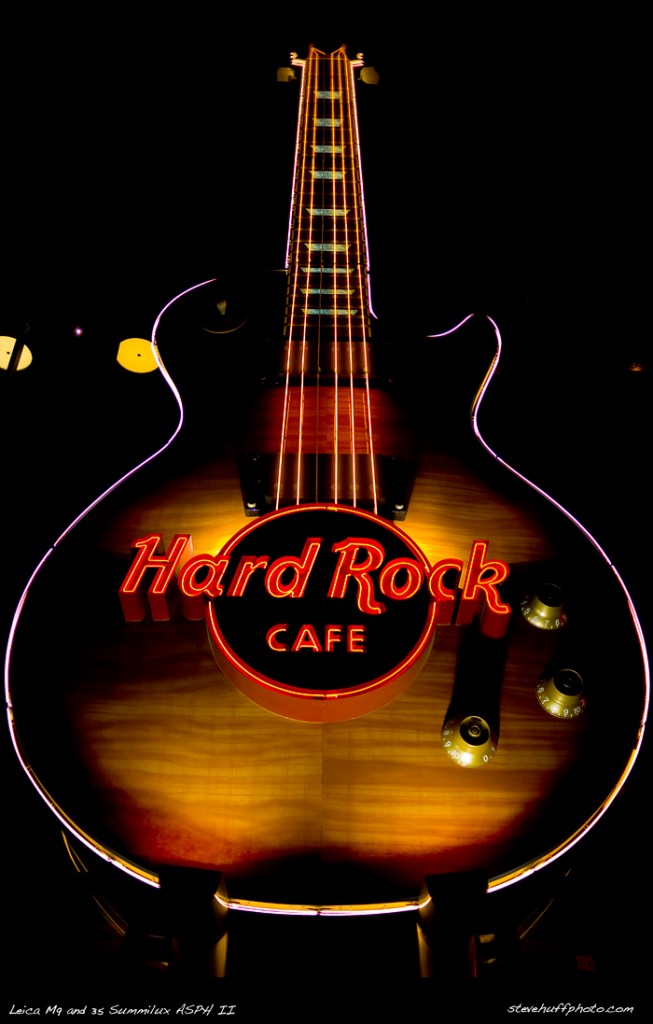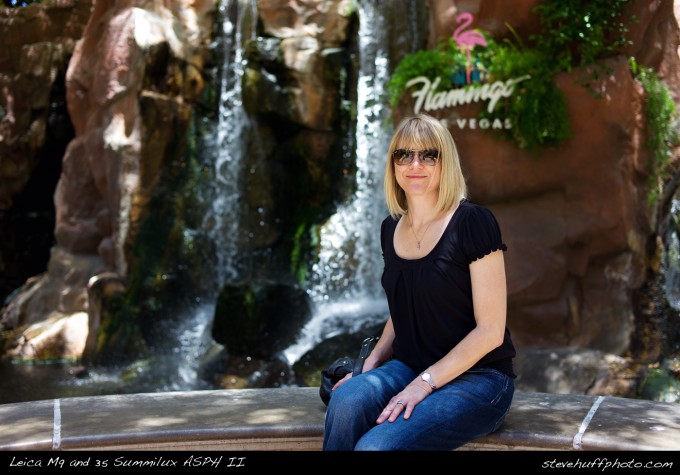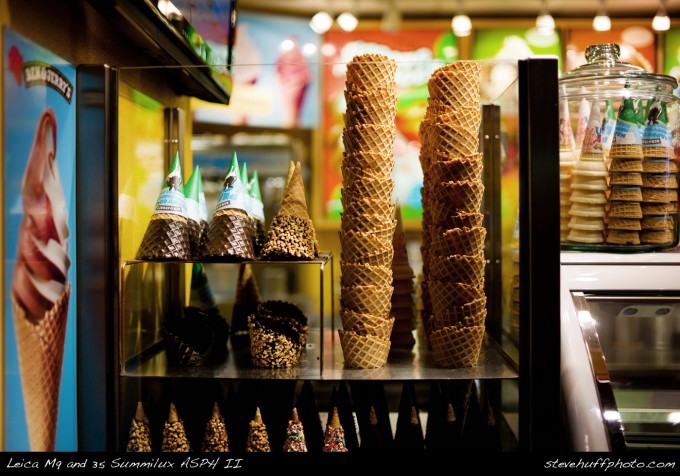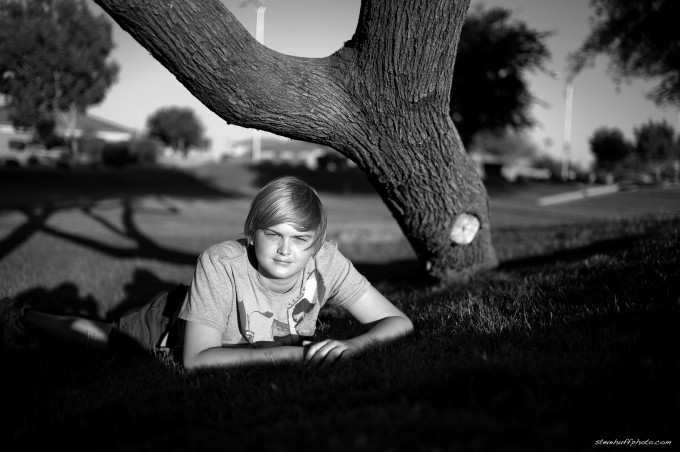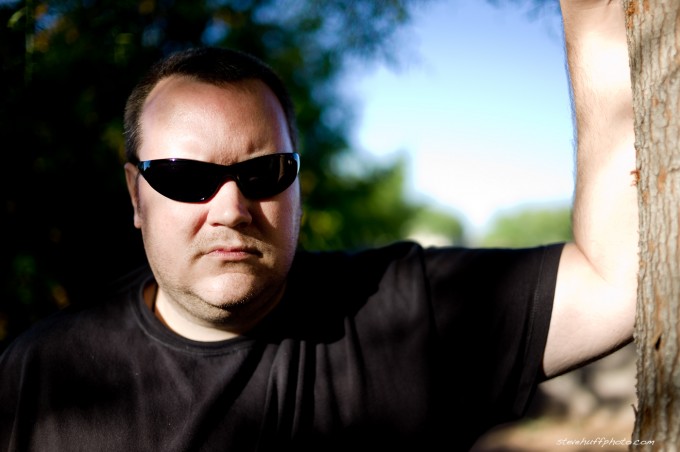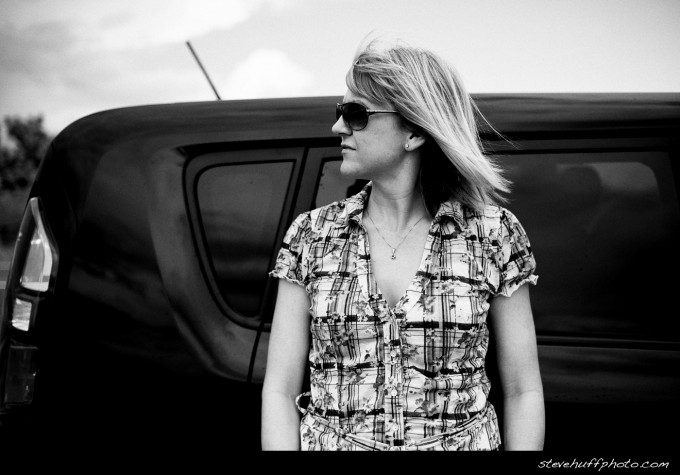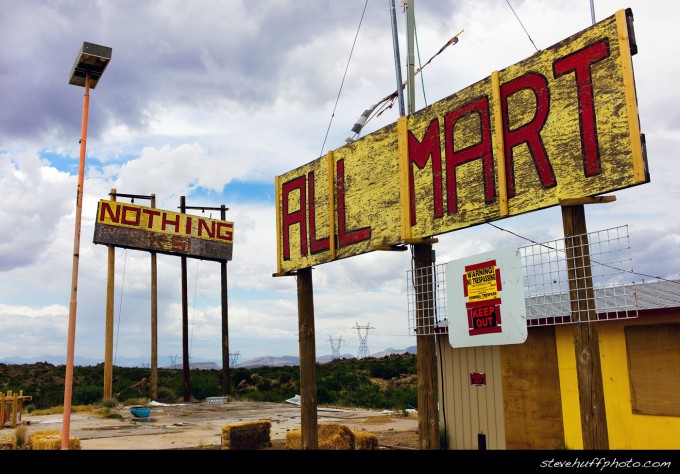 UPDATE: More images added 06/20/10…
CA is there but it's much more controlled than even the 50 0.95 Noctilux. I had a very hard time getting it to show up, and this shot was done as a test as I figured if it was going to show up, it would in the chrome details of this vintage VW.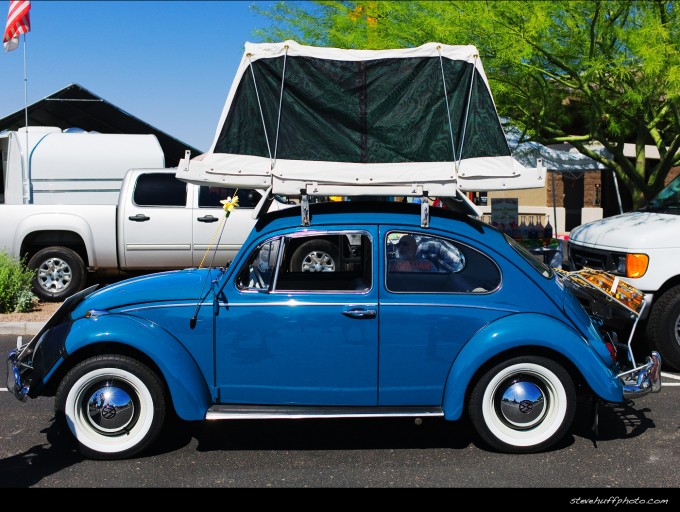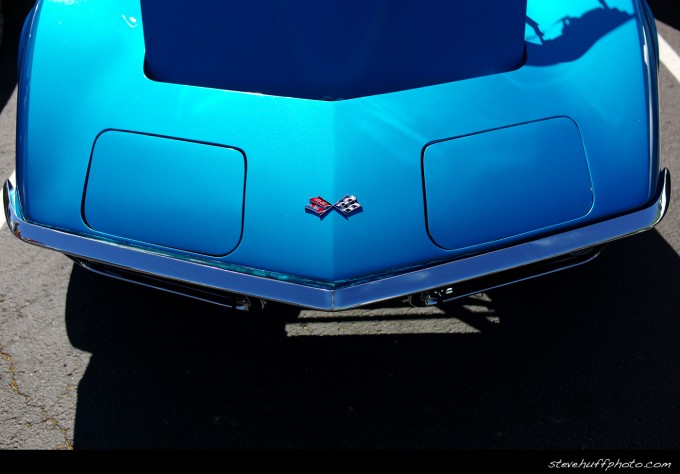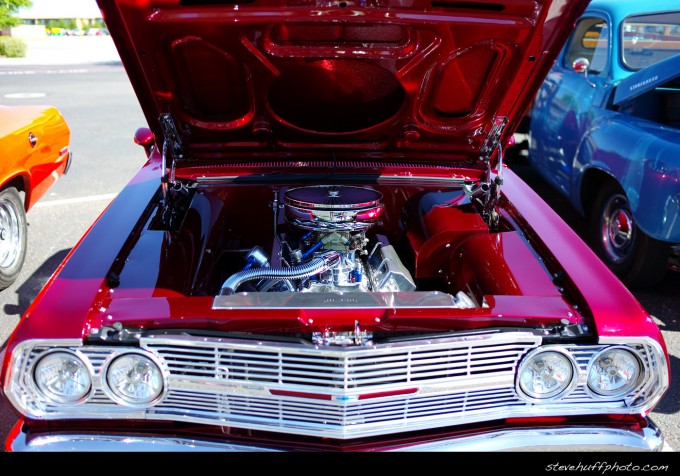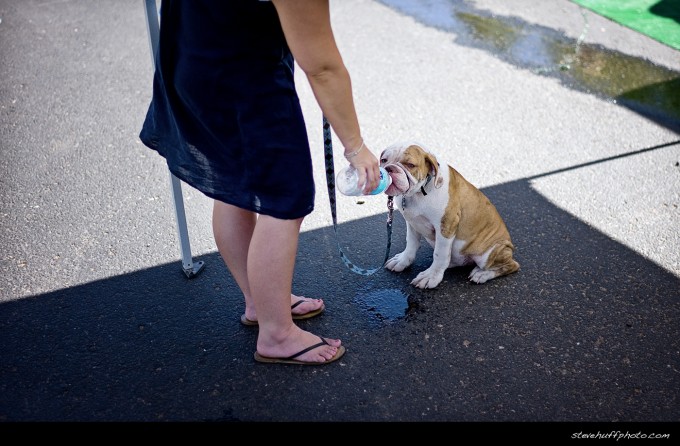 [ad#Adsense Blog Sq Embed Image]