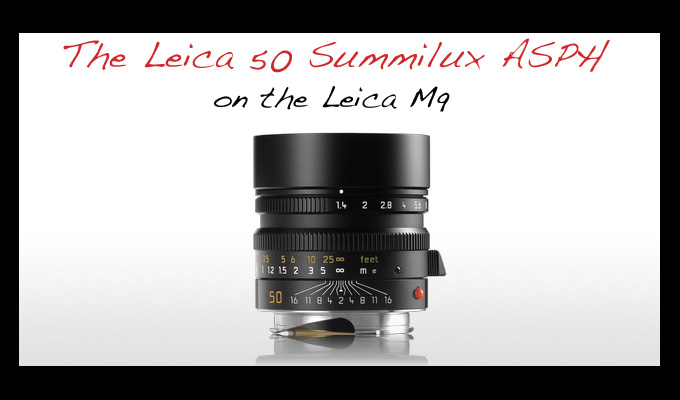 It's a muggy Thursday night here in Phoenix, AZ (at the time of this writing) and instead of sweating outside I am inside where I just sat down with a fresh tall glass of water and decided to write an article on the legendary, magical, super fantastic, FOREVER OUT OF STOCK Leica 50 Summilux ASPH! Yep, this is the one lens that has been out of stock ever since the M9 was announced. Some of you know why this is, while others may be sitting there scratching their heads wondering how a $3700 50mm lens could be sold out for such a long period of time. I am not going to sit here for 8 hours and write a long techincal boring review. Instead I am just going to write about how I feel about the lens on the Leica M9, and show some samples. Just words from the heart.
My son looking like a troll doll – 50 ASPH at 1.4 on the M9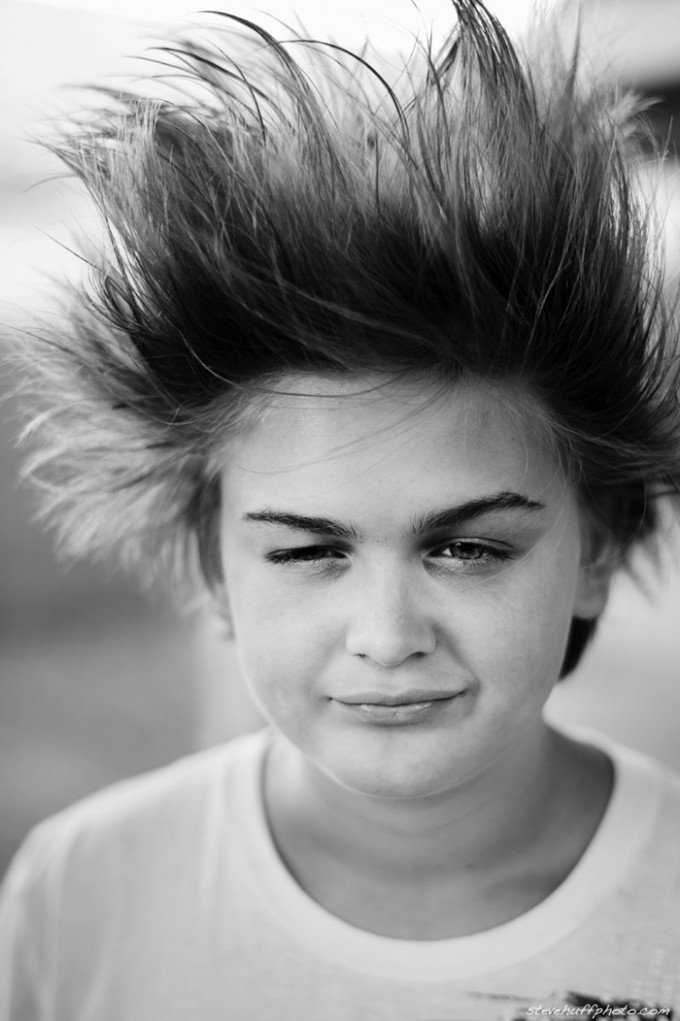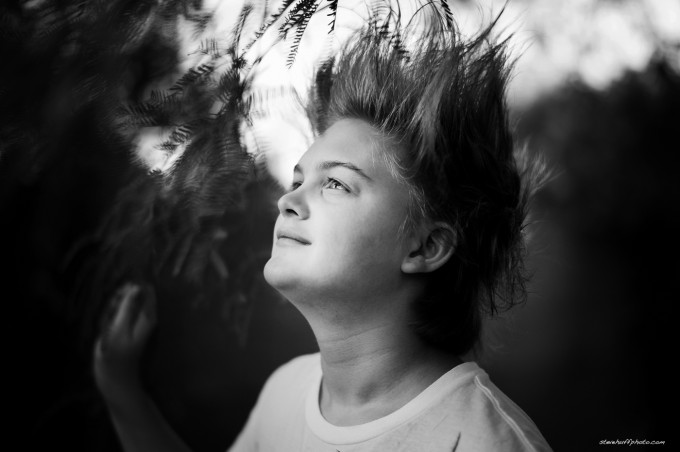 I have reviewed this lens before on my old site but at the time of that review, the M8 was the current Leica digital so there were no results with an M9, which as you may know is a full frame camera and therefore exploits the full capabilities of this lens. My history with this lens dates back to even BEFORE the Leica M8 was released when I was burning through a few rolls a day with my M7 and and also on digital with the Epson RD1. I paid $1800 for one of these lenses brand new back then and LOVED it to death but when I sold all of my Leica gear due to a family emergency in 2004, I also sold the 50 ASPH. I ended up buying another one in 2009 (that had focus issues) and then just two weeks ago I finally was able to secure another. I have been wanting to shoot this lens on the M9 since day one and I finally got a hold of one right after I reviewed the new 35 Summilux ASPH II.
The M9 with the 50 ASPH at 1.4 and ISO 2500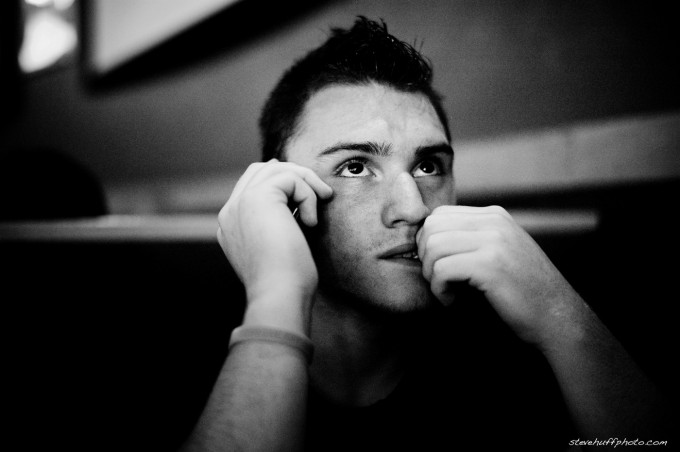 So the new 50 summilux ASPH arrived and caused all kinds of trouble. I was all set to buy the new 35 Lux ASPH II but I started enjoying this lens so much on the M9 that I decided to buy it over the 35 Summilux ASPH! I could not afford both, and it was a tough choice (and still is as i keep going back and forth) but when it was all said and done I had to go with this 50 due to its unique character and possibilities. It is one of the best lenses for unique/artistic shallow depth of field effects and it is also great for low light. The shot above was taken in a VERY dark room. There was ZERO light on the the subject but this lens somehow seems to create its own light. Shooting with this lens at ISO 2500 in dark places somehow just "works".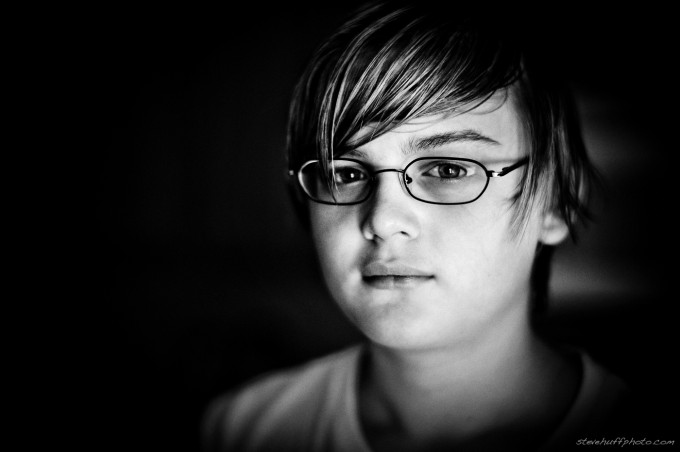 Since owning the M9 I have had ALL of the 50's through my hands. The 50 summicron, the pre-asph 50 Summilux, the 50 Noctilux F0.95 and F1, the 50 Summitar, 50 Summarit, and even the Zeiss 50 Planar and Voigtlander 50 Nokton. I have shot with all of these lenses extensively and feel that I can now write about this Summilux ASPH on the M9, which many feel is the BEST 50mm lens ever made PERIOD. I can give my opinion because I have used all of the above 50's on the M9 and know the character of each of them. So….
Is it the best 50mm Ever?
So, is this 50 Summilux ASPH the ultimate 50 for your M9? Well, that is not as easy to answer as some may think. At $3700 it is NOT cheap and it is almost double the price of a brand new 50 Summicron, which I ADORE on the M9. As a matter of fact, I will go on record now and say that in my experience with all of these lenses, the sharpest I have ever shot with on the M9 is the 50 Summicron and the Zeiss 50 Planar. Those two lenses are similar and totally different at the same time but both are razor sharp (at least they were on my M9) and give a sharper image at F2 than the Summilux ASPH does at F2. The 50 Summicron is a favorite of mine when paired with the M9 or the MP, no doubt about it.
So again, is  this the best 50 ever??? That all depends on what you shoot I guess. If you like shooting with a fast aperture lens, meaning 1.4, then this lens would be perfect and my #1 choice. If you desire sharpness more than creamy/dreamy bokeh than something like the 50 Elmar 2.8 would be fantastic as you still get great performance at a fraction of the price. Also, the Summicron is pure classic Leica and if you want to save some cash it would be a SUPERB 50 for your M.
But you say you want the BEST of the BEST! Well, if that is the case,  the 50 Summilux ASPH would be the "best" 50mm lens EVER created for any 35mm system, even surpassing the $10,500 Noctilux just due to the fact that the Noct is so big and heavy. END OF STORY!
The Noct has an even more unique look to its images, and is pure magic but the Summilux is SMALL and can be used at ANY aperture with fantastic results. It's a lens that can be your everyday lens or even your ONLY lens. The Noctilux may be better as a specialty lens but for an everyday lens the Summilux wins out IMO.
I have shot with just about every 50 for almost every 35mm DSLR out there and I have never experienced another lens like this one. It can do anything you ask of it and it will never let you down. Wether it is on the M8, M7, Mp or M9 it is fantastic.
At 1.4 this lens can be jawdropping! Excellent contrast, great color and sharp as can be at the point of focus. M9 at 1.4. Click the image for a larger/better view!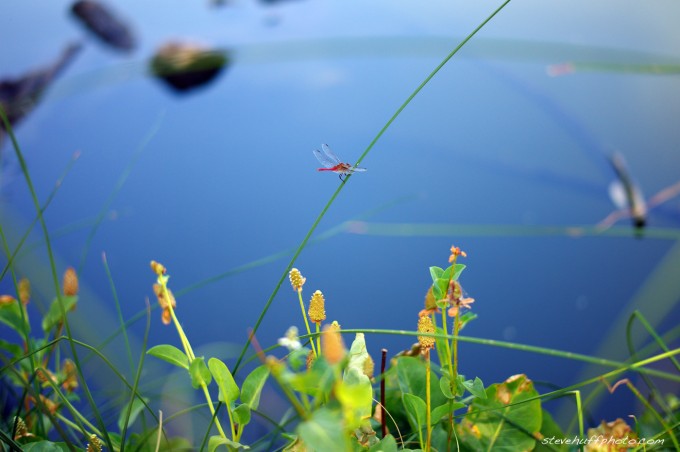 My Nephew and my Son after watching a Zombie movie…50 ASPH at 1.4 on the M9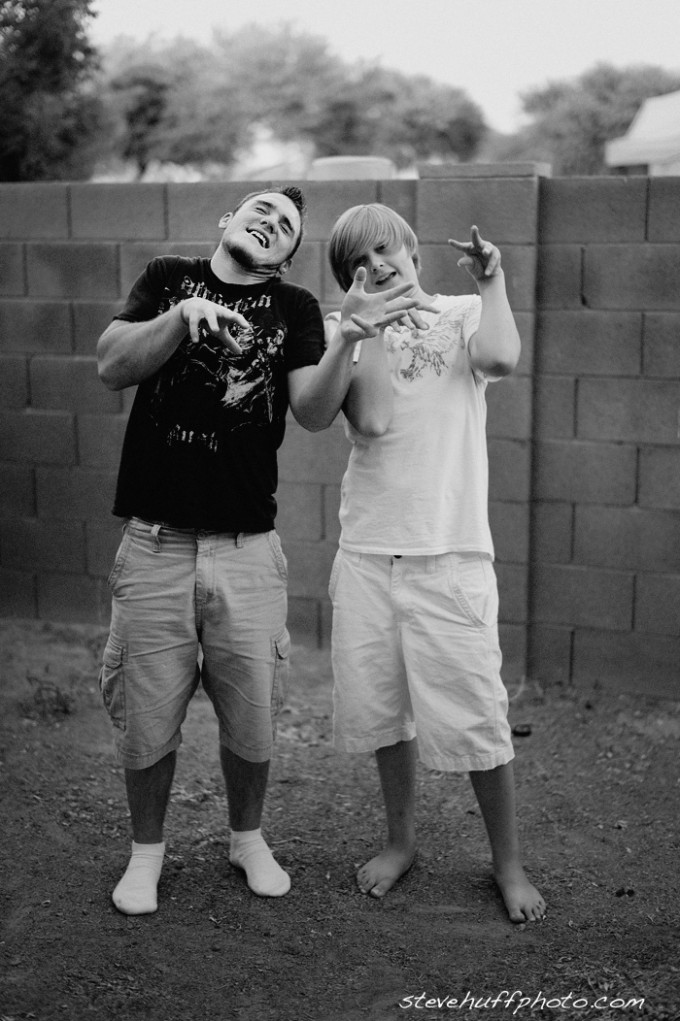 Even on the M8, it is beautiful with its rendering and glow…from 2007, f1.4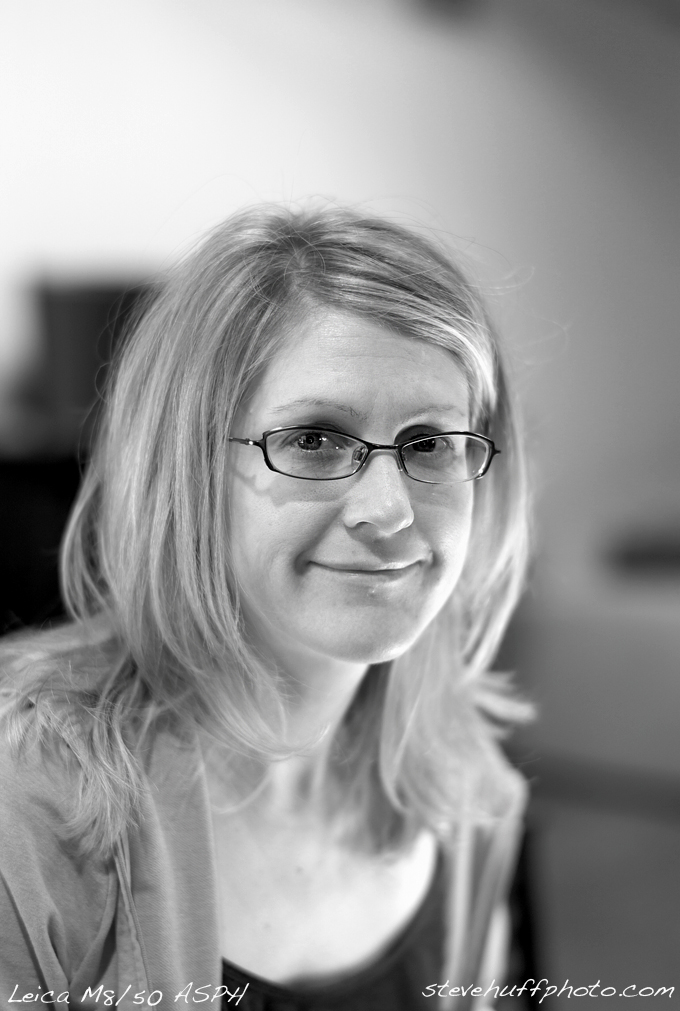 and from 2009 on the M8 at 1.4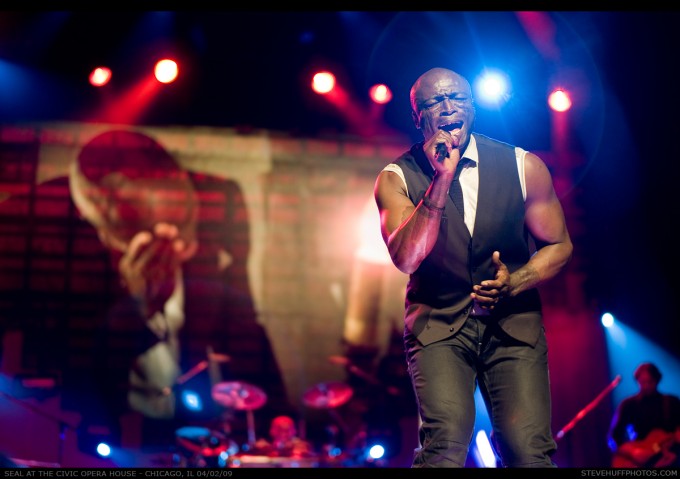 No matter what camera you mount this lens to you are bound to find some magic. M7, MP, M8 or M9. It just delivers.
It's NOT all about Sharpness with the Summilux!
Just because a lens is sharp does not mean it is a great lens. Hell, any 50 can be sharp but what I always look for is "character" and the character of the 50 Summilux is unmatched with ANY lens I have ever shot with. The only lens that is somewhat similar is the newest $10,500 Leica Noctilux. While the 50 Summicron is sharp, AND has great classic character, the 50 Summilux is still sharp but in a different way. When shooting at 1.4 you have the ability to have your subject in sharp focus while the background just melts away into a gooey creamy blur. This lens is the "King Of Character" when shooting wide open (which is how I shoot it 99.8% of the time). The 50 Summilux ASPH does not have the same look of the cron, but it has its own special look. Once you use this lens on a full frame M, it's tough to go back to anything else. I would say the Summicron is more of a flatter/sharper kind of look and the Summilux is more of a 3D/creamy kind of look.
M9 and 50 Lux ASPH at 1.4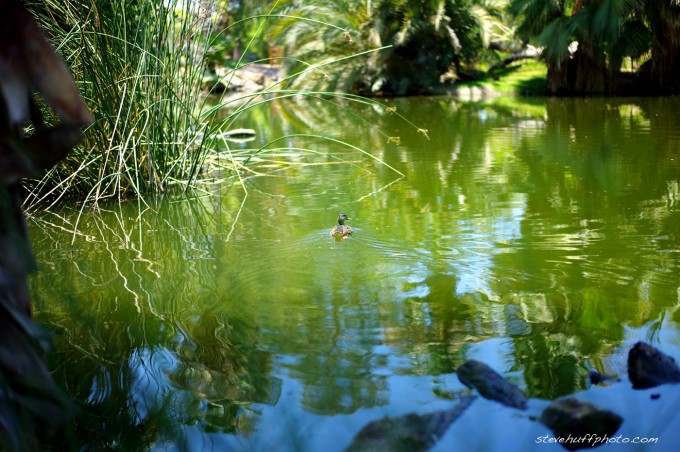 "Cracked" – M9 and 50 Summilux ASPH at 1.4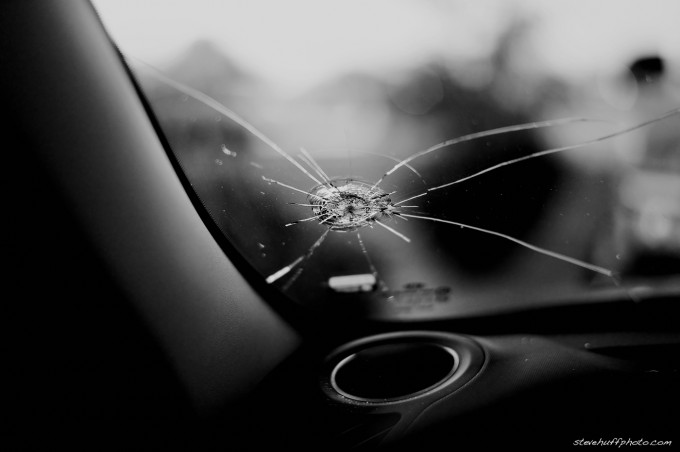 But It's Plenty Sharp!
I call the sharpness of the 50 Lux ASPH "Creamy Sharp"
Click image for full size OOC shot to see how sharp the point of focus is…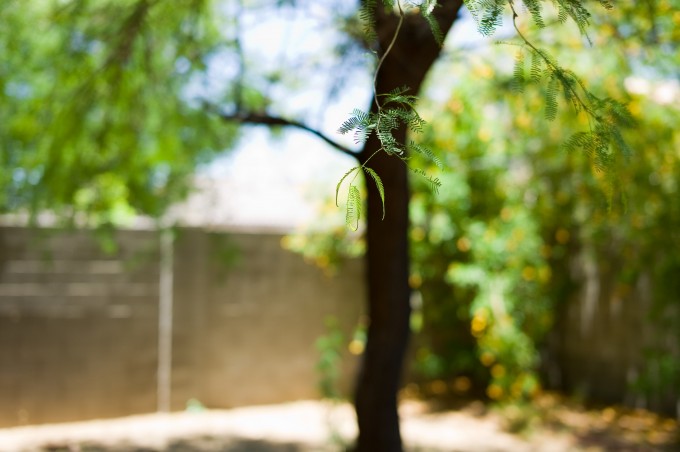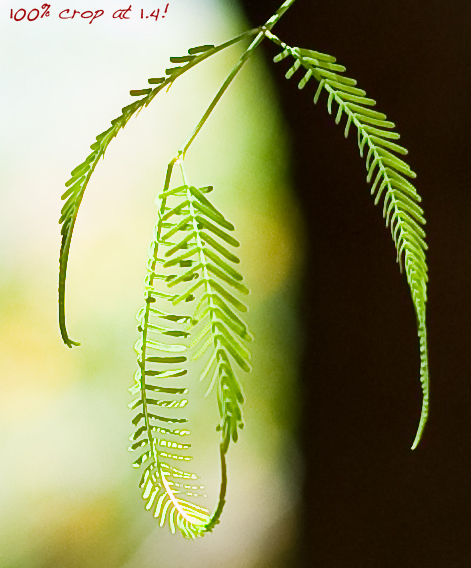 So I will wind this down now and realize this was more of a rambling than any kind of review but in my final paragraph I will state that if you want the most beautiful lens for your Leica M, and you enjoy the 50mm focal length AND you can handle the price tag, then the 50 Summilux ASPH is the KING. I ended up buying this one in chrome because I prefer the build and feel of the chrome lenses (they are heavier as they are brass) and I never have focus issues with the chrome lenses. Still, after shooting with it for a while I feel I am still more of a 35mm guy and there is a little voice in my head that keeps telling me  I should have stuck with my 35 Summilux ASPH II order. I just wish I was rich. If so, I would own both as I feel the they are the two best overall lenses in the Leica lineup, and they are the two workhorse focal lengths for many shooters. What will I finally end up with? I am not sure but I do know it would be very hard to give this one up AGAIN, especially when shooting it on the M9.
Yea, this 50 Summilux ASPH is legendary and there is no way it would disappoint ANYONE as far as build or performance goes. It's magic and there is a reason there are huge waiting lists for this lens 🙂
Why this is such a great lens:
The build is perfection, especially the chrome version. You just do not see lens quality like this these days.
You can shoot this lens at 1.4 and get scary good results. There is no other 50 1.4 on the planet as good as this is at 1.4 (maybe the Noctilux 0.95)
The lens is semi contrasty but not overly contrasty. Great color that leans on the warmer side of neutral.
Bokeh is nice and smooth, an improvement over the 50 Summicron if that is your thing.
Easy to focus but uses a tab, which I am not a huge fan of, but I will gladly deal with it to get these results.
It focuses as close as any Leica lens can at 0.7M.
Will be the last 50 you would ever need to buy for your Leica M.
Would make a great one lens kit.
Where To Buy:
B&H has been sold out forever but they occasionally get one or two in. You can check their stock status HERE for the lens in Black, or HERE for the silver chrome version.
Ken Hansen also sells this lens but he may have a waiting list. You can check with him by emailing him HERE. I bought mine from Ken.
Here are a few more images with the Leica M9 and 50 Summilux ASPH 🙂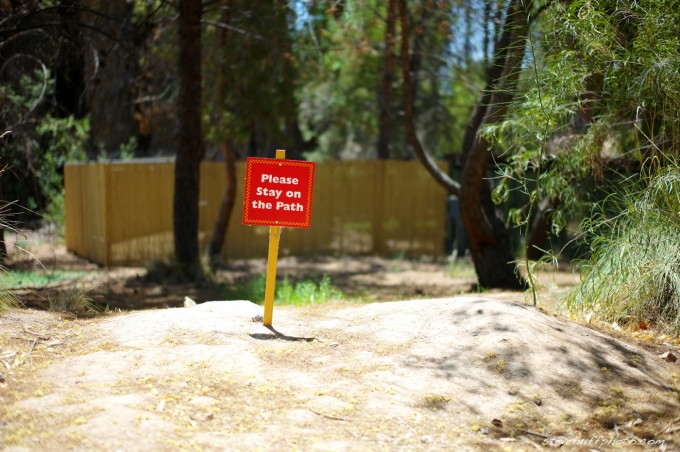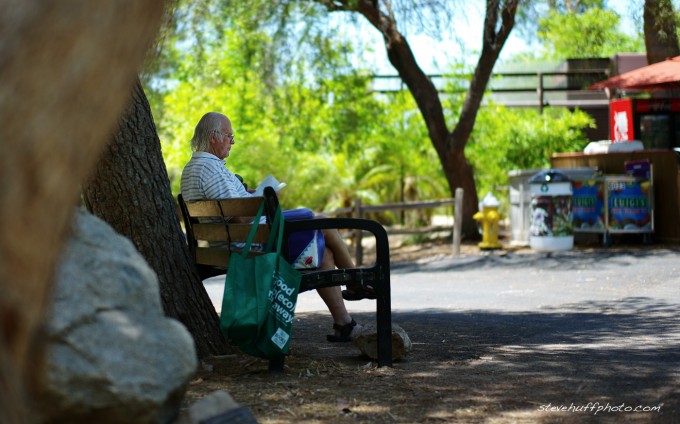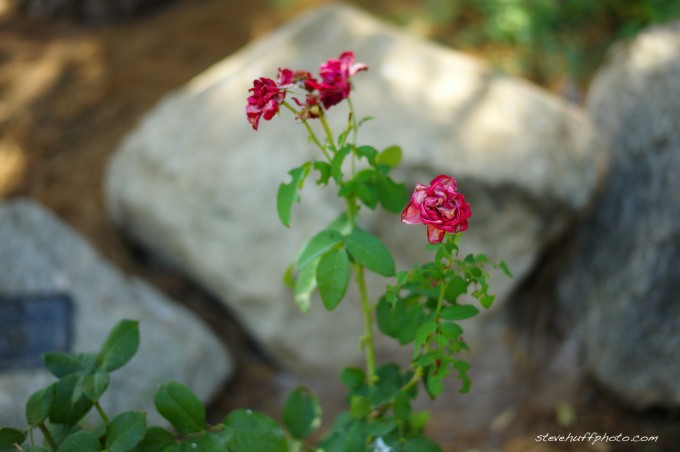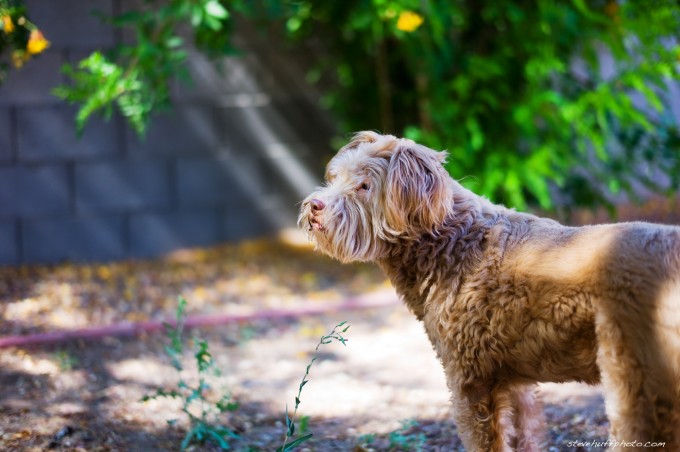 [ad#Adsense Blog Sq Embed Image]