Photographing Sporting Events- by Ashwin Rao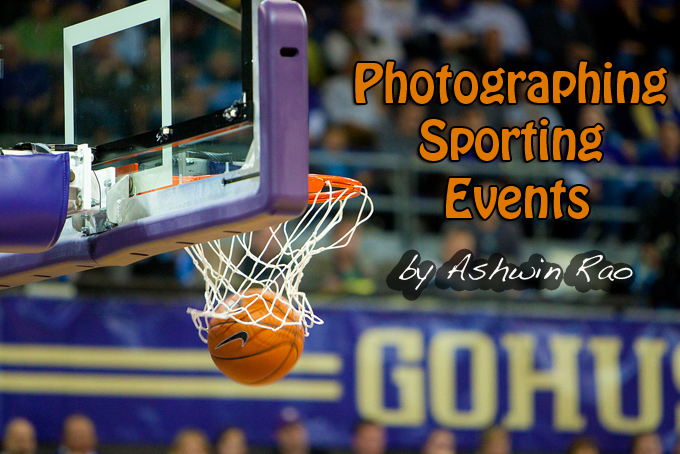 Hello, fellow Steve Huff readers. It's Ashwin, here again with something completely different than my typical M9 posts. While I have spent the past 4 years developing my love of the "rangefinder way", I have been quietly enjoying the SLR experience from the sideline…literally. As some of you know, I came to rangefinders from the land of SLR's and have gradually made the switch to shooting primarily with rangefinders.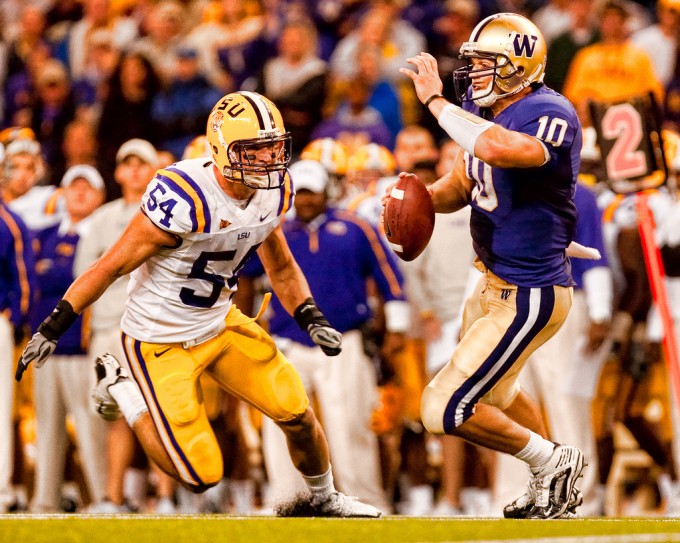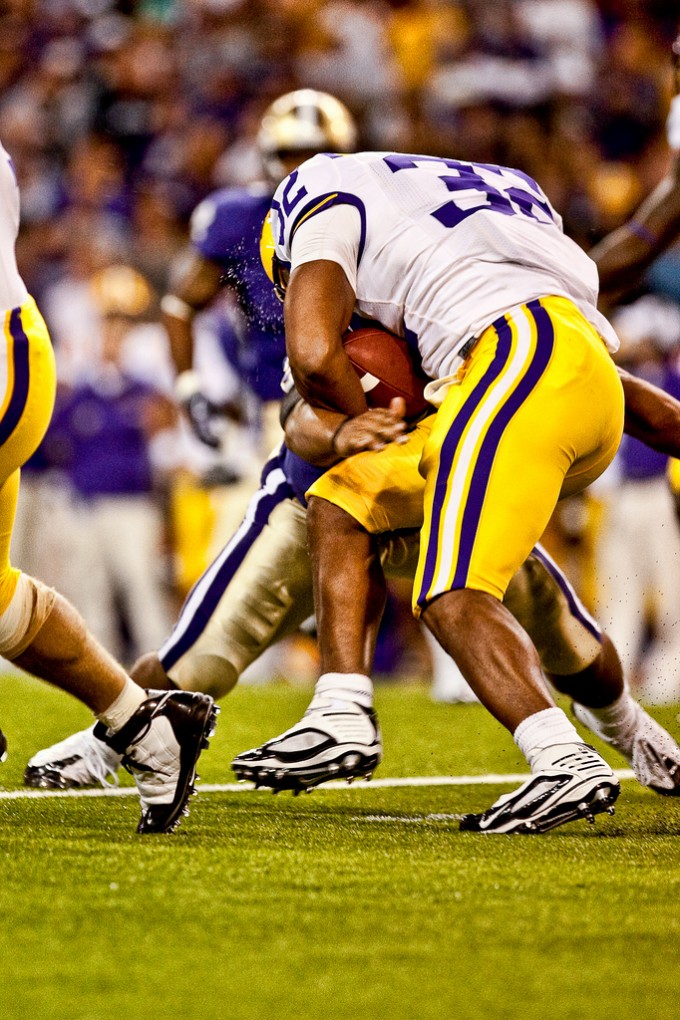 However, there are certain genres of photography to which rangefinders are not suited. In particular, Rangefinders are not great when the subject one is trying to capture is moving fast in and out of a potential plane of focus. Further, rangefinders can't really effectively reach to focal lengths beyond 135 mm (yeah, there is the Visioflex, but that's a tool of some compromise on the M9 and best used by those very skilled with its eccentricities). It also may be argued that rangefinders are not the best tools to shoot at very high ISO's. The Leica M9 maxes out at ISO 2,500, while most modern pro SLR's reach beyond ISO 100,000! In genres of photography where such issues matter (reach, fast focus/autofocus, compressing a far away image, ISO's high enough to allow one to freeze images in darker, artificially lit conditions), SLR's reign supreme. In many ways, SLR's (single lens reflex cameras) do very well at many tasks, and do those tasks easily. Because of these qualities and outstanding image quality, SLR's are BY FAR the most popular cameras out there.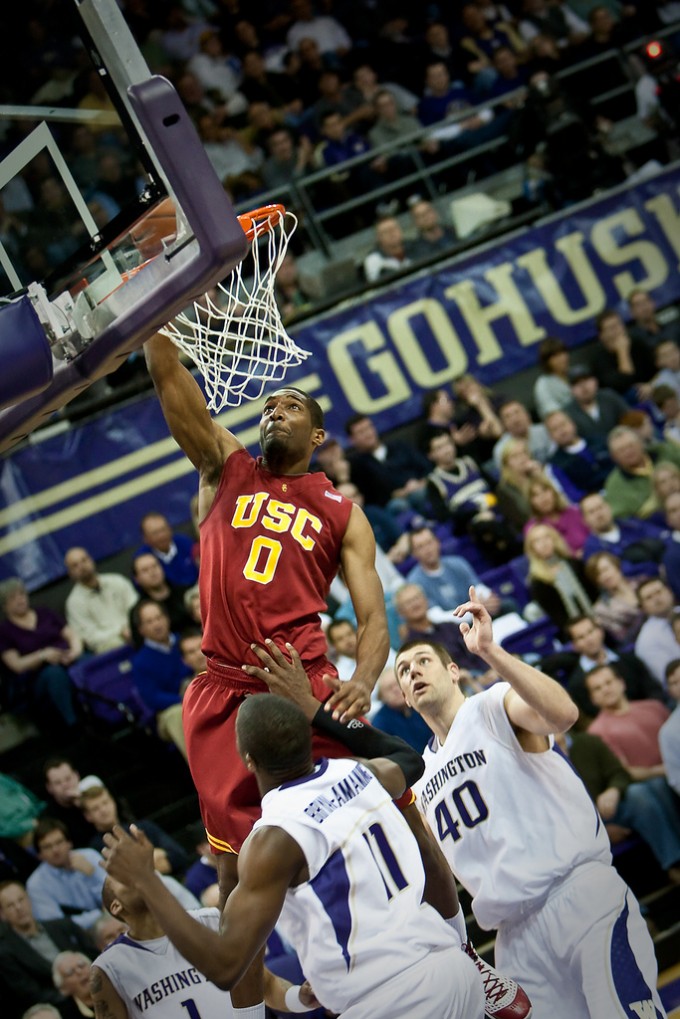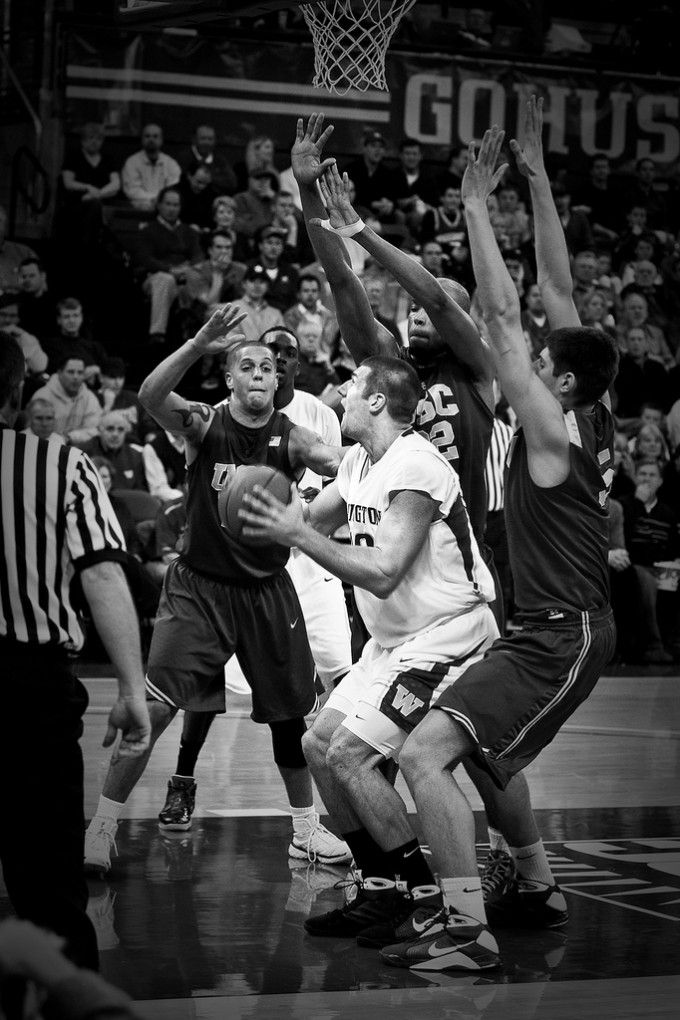 All of this has no bearing, really, on how I feel about rangefinders. For me, rangefinders are a perfect tool for capturing moments in the street, moments of daily life, and for travel. For me, I can use rangefinders to capture 80-90% of the circumstances I wish to photograph. Once one learns the rangefinder way, one becomes more in tune with one's own photography. I far prefer this measured style of image capture to the "machine-gun" approach of SLR photography. That being said, I keep my SLR set up for one of a few purposes. Shooting sports is one of those reasons. So, let's talk about that.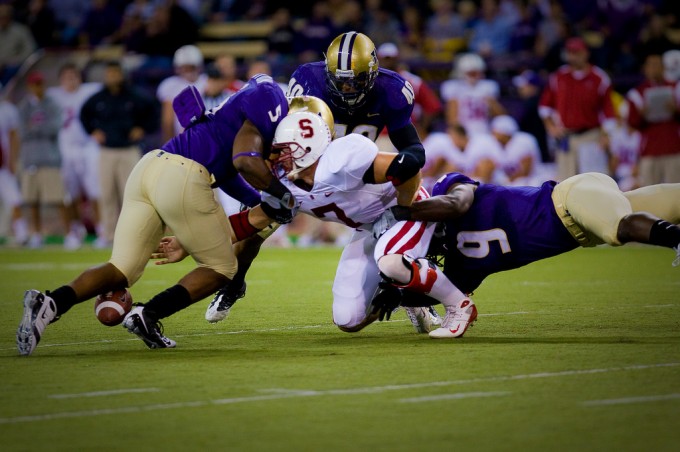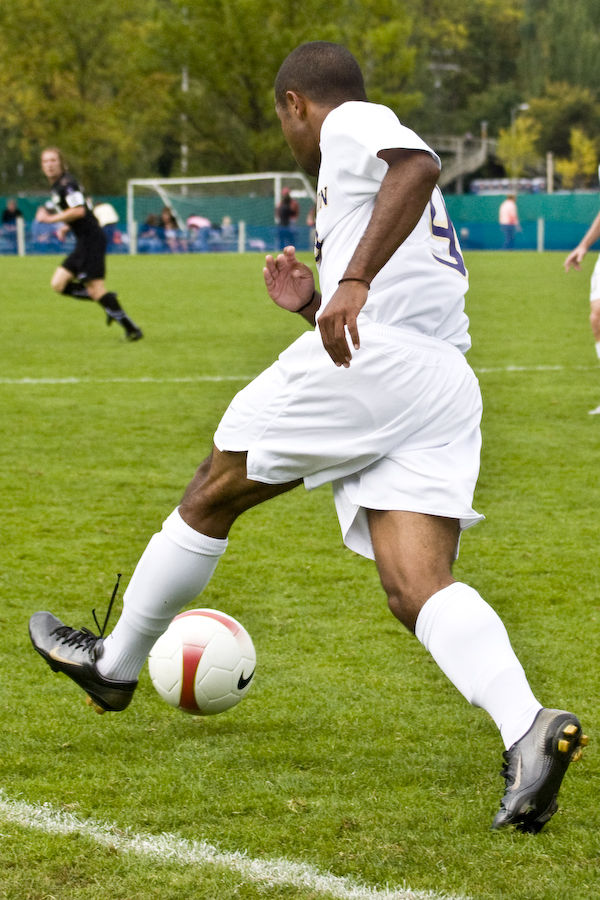 In my career as a l physician in sports medicine, I have had the unique privilege of being around sporting events all of the time. Heck, it's my job, and over the years, friends close to me have come to realize that I could snag some pretty decent photos. It wasn't long before I was toting my cameras to the occasional game, and now, I am regularly afforded the opportunity to shoot games along with the Seattle press core. It's an exciting way to be part of the game, and I get to share my images with fellow staff, players, friends, and family. I only mention this, because it's pretty easy to find opportunities to shoot sports. Simply get out to your local sporting event (think, high school football), and with the proper access (say, discussing matters with the school's coach or athletic director), you can start shooting sporting events as well.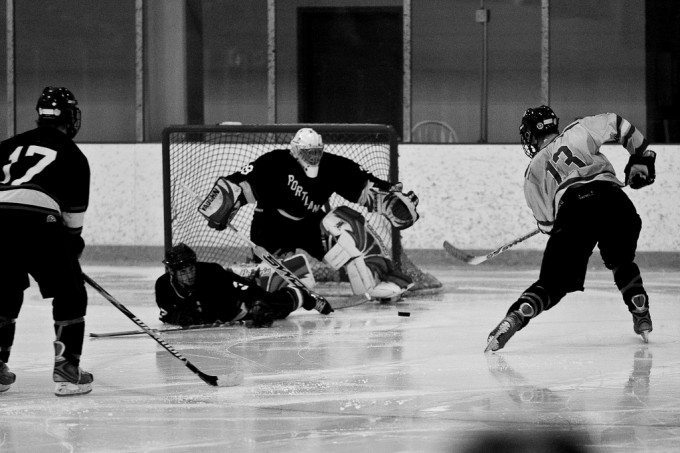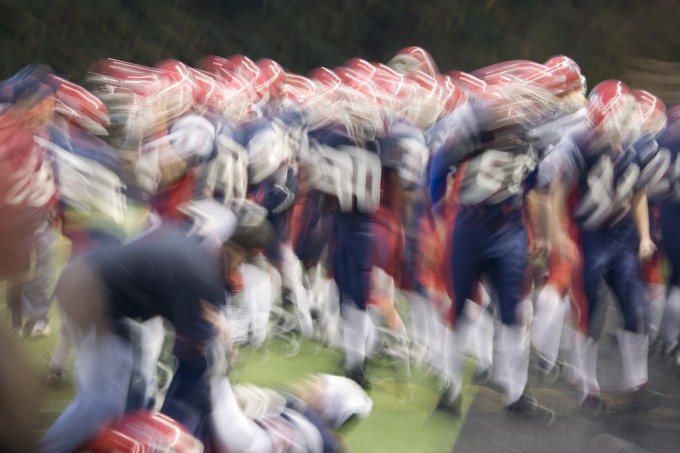 That being said, I have had the great opportunity to shoot sports over the past 4 years at an elite NCAA Division I school, the University of Washington. In fact, our current quarterback, Jake Locker, may well be the top pick in this year's NFL draft. We have been national champions in Crew, Cross Country, Softball, and women's volleyball in the past 5 years, and our basketball team also routinely gets into the sweet 16 of the NCAA tournament. I have had the opportunity to shoot all of these sports. And while I am known to many of you as a rangefinder enthusiasts, many of my colleagues have come to know me as the dude with the big cameras and big white lenses.
Speaking of white lenses, I have owned and continue to own a Canon SLR outfit. I have owned the 5D, 5DII, digital Rebel XT, and a 1D Mark III. I have owned many (? Most) Canon lenses, but currently only own my 1D Mark III a 70-200 mm f/2.8 L IS lens, 50 mm f/1.2 L lens (the most Leica-like rendering that I have come across for a lens in the Canon lineup), and a 135 mm f/2 L lens. I do own a 1.4 x tele-extender as well, to gain me some reach. I have sold off much of my Canon gear to fund the purchase Leica lenses and cameras, but keep my skeleton crew of Canon gear to shoot weddings and sports.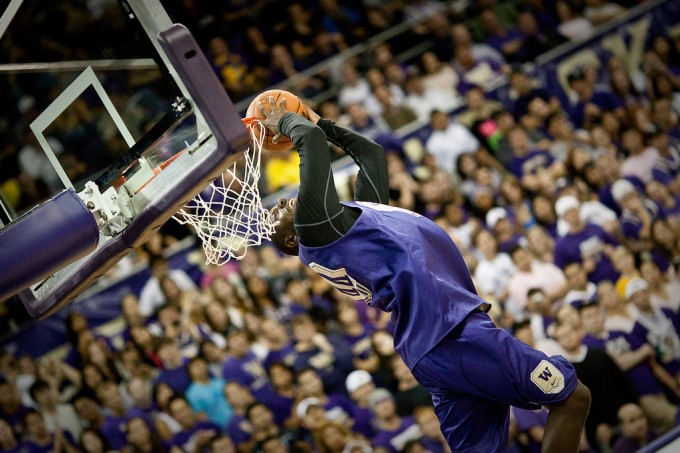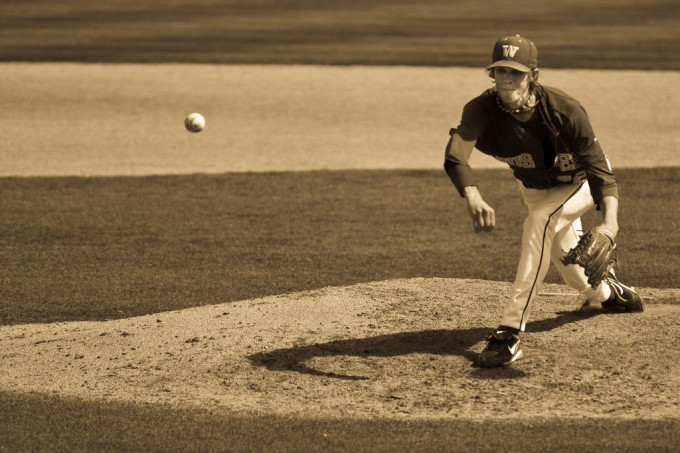 The images that you see here would be very difficult, if not impossible, to capture with rangefinders, but are really easily captured with the 1D Mark III and it's 10 FPS frame rate and its strong high ISO capacity. When shooting SLR's, I tend to use center point AF (not all of the 45-50 point focus that Canon and Nikon's come with these days), because the center point is by far the most sensitive to rapid vertical and lateral movements. I also tend to shoot sports using the AI Servo mode, which adjusts to movements and tracks focus better in these circumstances. I tend to dial up ISO's (1600 is typically my comfort level for the upper end of the ISO that I shoot), to allow for fast shutter speeds of 1/400 s – 1/1600 s, so that I can freeze action.
As you can tell, we are far out of rangefinder land. The rangefinder experience is far more careful and measured, while using SLR's can have its own exhileration, particularly when viewing how one can freeze action with these cameras.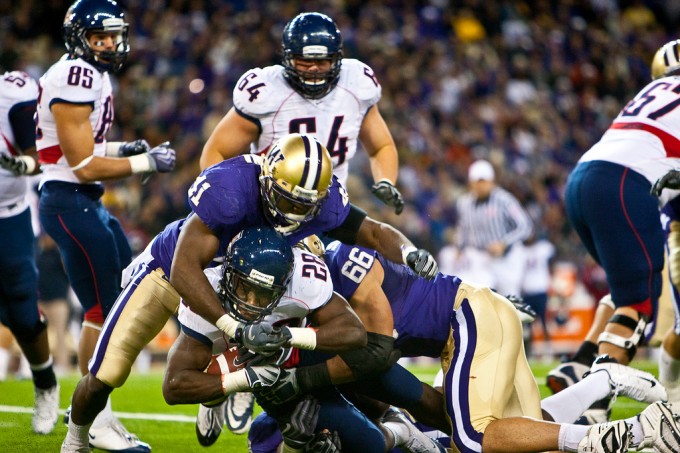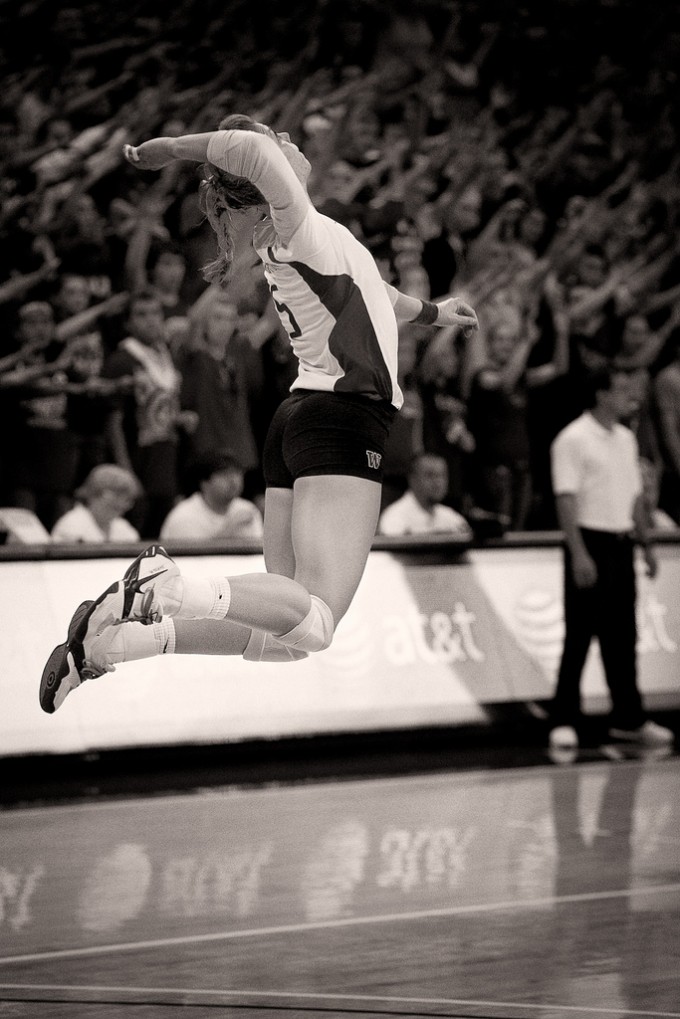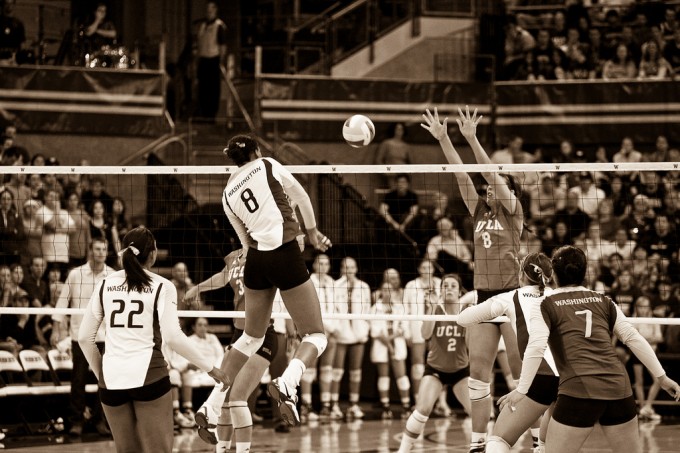 So will I keep my SLR set up? Yup. Even when I shoot SLR's so rarely? Yup….Why? Because rangefinders have their limits. And that's okay…they are not perfect for everything, and SLR's are a very nice stop gap. Add to the fact that the 1D Mark III and my lenses are weather-sealed, and I have a kit that I can use for areas where I may not effectively obtain images with the rangefinder….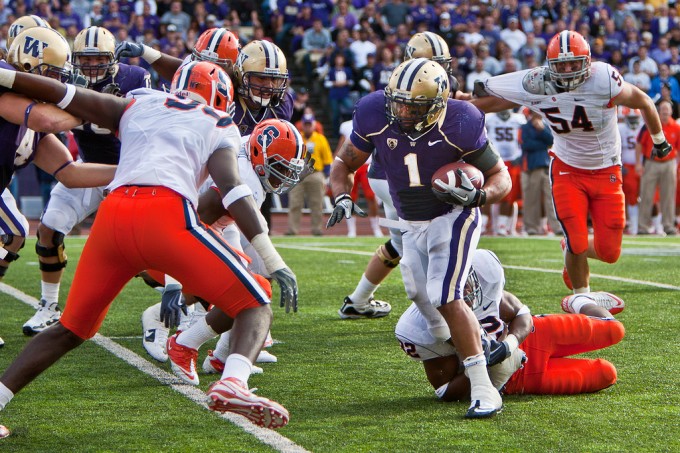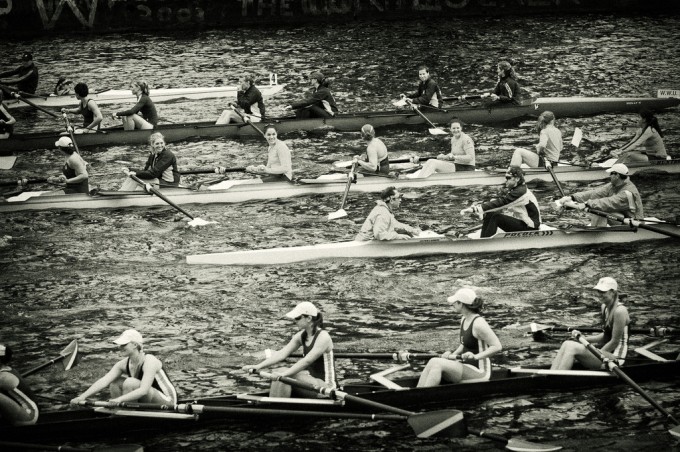 Hopefully, the images here will prove my point. You may notice that the style that I shoot with SLR's is quite different than how I obtain images with rangefinders. I believe that this is in part due to my varying level of comfort with these 2 very different tools for photographic capture. Maybe even, the Canons entrust me with a bit of their soul, while Leica's do the same as I shoot them. I don't know, but whatever the case is, I will keep both kits to capture moments which rangefinders would otherwise struggle at.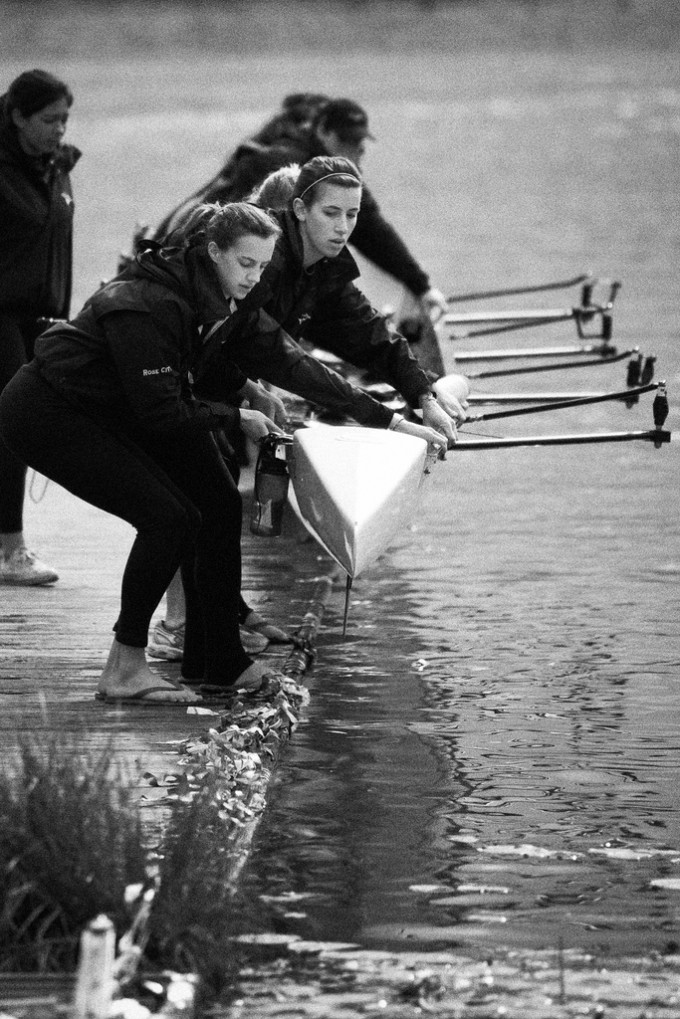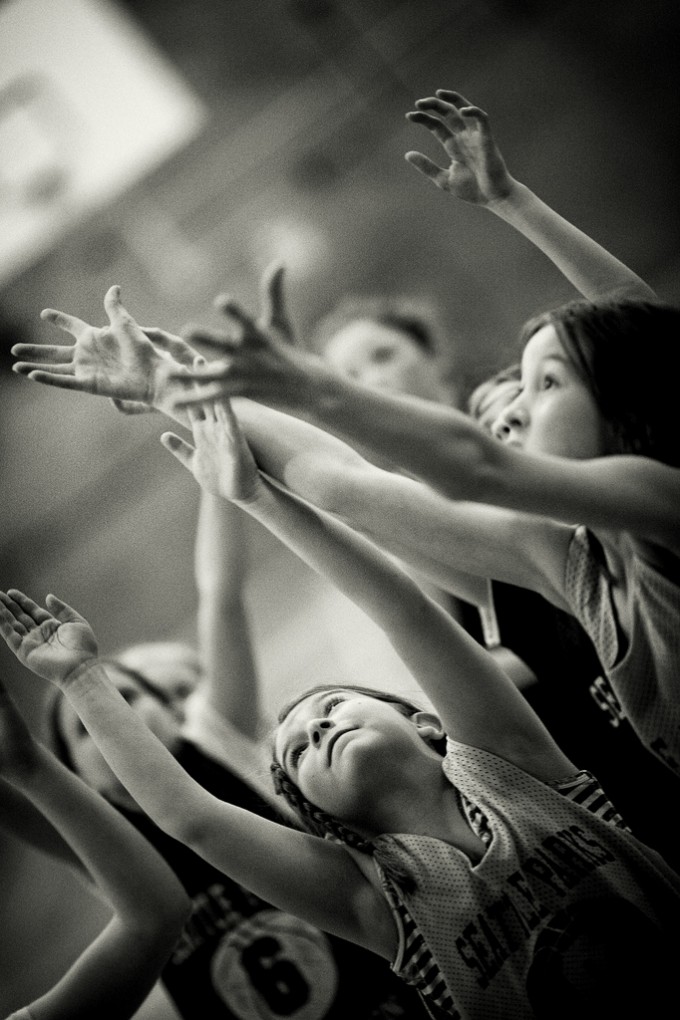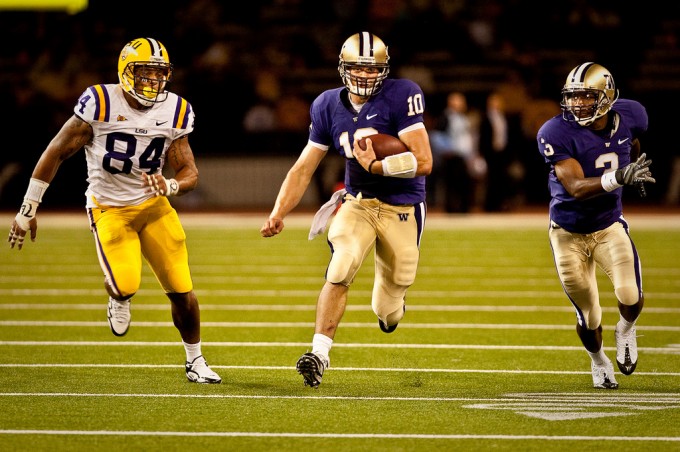 Caveat….Shooting sports with the Leica M9
Okay, okay, so I have spent the past several paragraphs suggesting that SLR's are far better suited to capturing sports than rangefinders. However, when pressed into service, rangefinders can be up to the task. One has to be careful, and up to the challenge. One cannot rely on 10 FPS, Image stabilization, weather sealing, and 300 mm focal lengths. One might have to pre-focus, and rely on rapid self-focus to achieve the effect. To this end, here are a few pics, taken by the M9 and 135 mm f/4 Tele-elmar (a 40 year old lens that I reviewed here earlier), at a football game this past spring.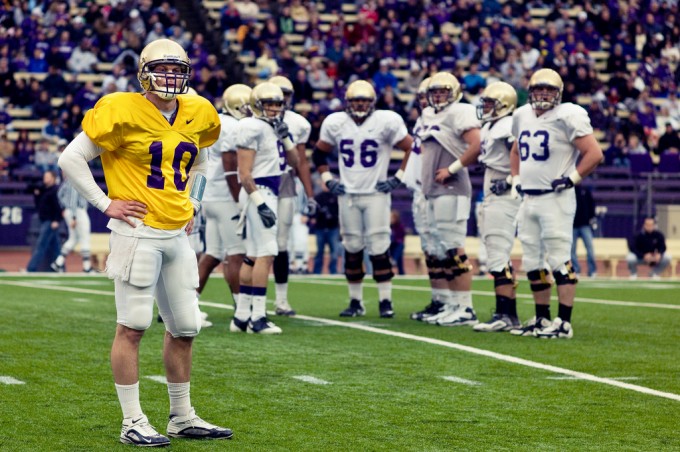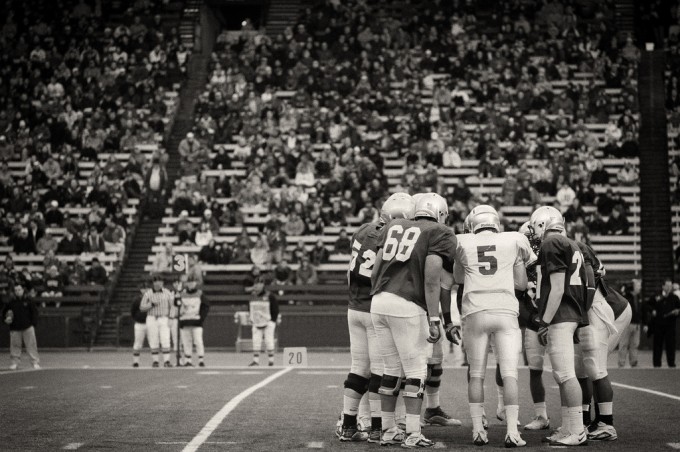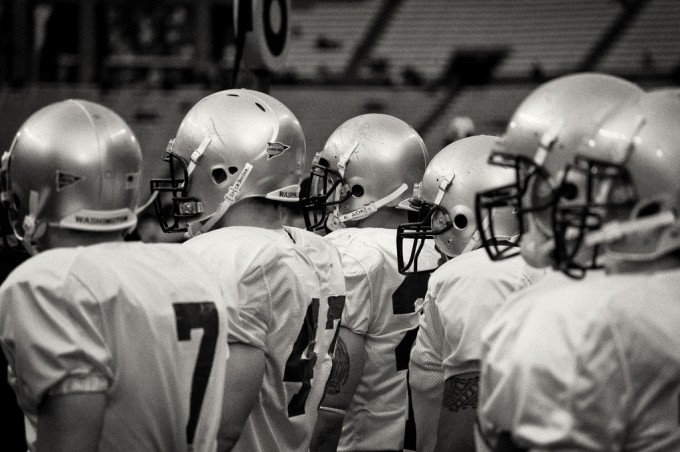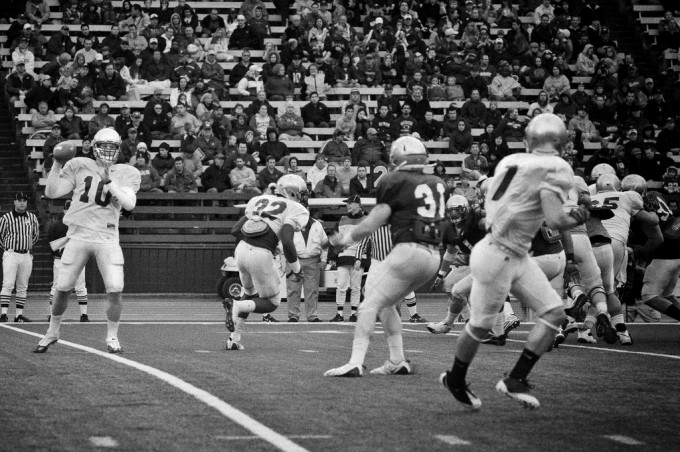 Don't forget to visit my blog HERE!
HELP SUPPORT THIS SITE TO KEEP IT GOING AND GROWING!
Remember, anytime you follow my links here and buy from B&H or AMAZON,
this helps to keep my site going. If it was not for these links, there would be no way to fund this site, so I thank you in advance if you visit these links. I thank you more if you make a purchase! I have nifty search bars at the upper right of each page so you easily search for something at either store! I currently spend 14 hours a day working on this site and the only way that I can pay for it is with your help, so thank you!
If you enjoyed this article/review, feel free to leave a comment at the bottom of this page and also be sure to join me on twitter or facebook! Also, you can subscribe to my feed at my subscribe page HEREand read these posts in your browser or news reader!  Also, interested in becoming a guest writer? Contact me! Thanks so much for visiting my site!
[ad#Adsense Blog Sq Embed Image]