Going to town….. a journey from a DSLR to a Leica M
By Steven Foon
More warm thanks to Steve Huff for giving us a site to go to learn and share our experiences with this love affair with photography and especially Leica's. I wanted to share with everyone and especially with those looking to migrate from a DSLR to a Rangefinder my journey.
To start….
Like most of us, this love affair began when we were all very young. Seeing our parents using this tool called a camera to capture a moment in time. My love affair stopped right after high school (too many years ago), just because of the expense of film and processing. I stayed away for many years with intermittent ventures back to cameras.
Here's the list of all the cameras in my life:
Keystone Everflash 20
Polaroid Super Colorpack
Kodak Pocket Instamatic 20 ( I thought 110 was great – what did I know )
Canon EOS Rebel
Casio (too many to remember)
Nikon N60
Nikon Coolpix 900 & 950
Canon Powershot 100
Nikon D100
Leica M8 ( a real "M" in my hands )
Leica M9 ( the pride and joy )
As you can see…. A lot of equipment. Not to mention a lot of money. Part of my goal here is to share my story and hope that those looking to do this will learn from my trial and errors.
TIP 1 – Make sure you really love this – this can get very expensive very quickly.
You don't need a great camera to take great pictures. This is a line that you will hear very often and it is true. However, if you love this form of expression and really want to get serious, the better equipment will make a difference – mainly to you.
Think of it this way.
A kid just learning to drive. You pop 'em into an average car and then put them into something special like a BMW M series (trying to keep that "M" theme here ). At first the kid is going to think the M is better – but really honestly don't know why. It takes skill and knowledge to fully understand, use and appreciate any tool.
Put that BMW in the hands of someone who knows…… magic. The same holds true for fine photographic equipment. Don't buy a Leica M just because it's a Leica. You'll be wasting your money and the tool.
TIP 2 – Find out what type of photography you want to do.
This is hard and will take some time.
I tired everything. Landscape, Wildlife, Sports, Studio, Street / Journalism, Events, etc…
This is important because knowing what you want to shoot will determine what gear to focus on. A DSLR is a great versatile tool in my opinion. You can use it for everything but there are some compromises. Size, weight, format, shooting experience, are just some of the compromises.
I discovered Street / Journalism photography was my thing and has become my passion.
The Nikon D3S is a great camera but for shooting Street / Journalism…. It's not the best. More on this later in the article. Also search out the other great postings on this site.
TIP 3 – Research, Research, Research
Learn all you can….. it'll be a life long learning thing anyway (if you intend to be better). I was fortunate to meet some great people during this journey.
Find a camera dealer with knowledgeable people. For me, Camera West in Walnut Creek, CA has been a haven and wonderful place for the pros and the serious hobbyists. The more you know, the more you'll know what to buy.
I thought I knew what I was doing…. but this learning journey has cost hundreds if not thousands of dollars in equipment bought and sold and traded. Since you are reading this on Steve Huff's site, you are doing your homework. This site helped me a great deal.
TIP 4 – An open mind
Along the same lines as tip 3, you need to absorb all you can. Make up your own mind of course but listen to others.
My journey….
Thanks to our lovely economy and the fear that any day now I may lose my job, I decided to see if there's something that I love can perhaps become something of an occupation. Being realistic, it's a long shot at best at making money at this and if anything…. Life is short and following your passion isn't a bad thing either. I decided to jump back in the photography world.
The D300S fit my budget and is great.
Like most people with "cameraholism", we end up getting gear.
Lens lust is the word.
I bought lenses of every imaginable focal length and speed.
One day, the lusting for a full frame sensor and not having to deal with the crop factor with my lenses got me moving in another direction. The D700 was in view but I was only really getting the D300S with a full frame sensor. The D3S on the other hand provided me the ultimate DSLR.
This came at a cost. A D3S is well over $5,000.
I did it – and still have it.
I was shooting away but soon discovered that shooting street with a huge lens and a big camera may do wonders for your ego ( that "I'm a photographer syndrome" ), but it just doesn't' cut it with street / journalism where the spontaneous is the name of the game.
What finally did it was when Apple launched the iPhone 4. I went out and shot images of the massive crowds. At one location, I was stopped by security 5 times. No kidding. I had a Press ID and identified myself. It was the gear I was handling that caused all this attention.
That's when learning about rangefinders, Leica's and this web site sparked my interest.
My camera store probably saw me coming.
I told them what I loved about camera gear that I missed – silky smooth focus rings, aperture setting on the lens and shutter speed with a knob. A Zeiss 50mm f/2 was put on my D3S and I thought I found the missing link. The thrill was back for the most part except for the format of a DSLR and the type of photography I wanted to do.
Over a short period of time, I was handed a Leica S2 to see and experience Leica. The build quality and feeling was second to none.
I had always thought Leica was this German company who is still trying to make a living with old technology and catered only to those who wanted a status symbol.
Boy was I wrong. Sure, a Leica isn't cheap but there is more here.
The best way I can explain it is this way….
If you loved the feel of a vintage SLR. All the sensory inputs you experienced, the Leica will bring all this back.
I first bought the X1. To get that Leica experience and image quality.
It's a great camera but for me, I longed for more. Focus ring, viewfinder, more control.
An M8 came in to Camera West.
I traded the X1 to pay for the M8
I loved every minute of it. The tool is perfect for what I wanted to do. There really is something about shooting with a rangefinder and especially a Leica with those outstanding lenses.
Everything was great until my camera haven told me the LEICA M9's are coming in. I decided…. I wanted a full frame and the ultimate rangefinder.
I traded almost my entire Nikon kit – except for the Zeiss, a 50mm Nikkor and the 70-200mm VRII.
The day came…. See the big smile?
This is just like finding religion once again.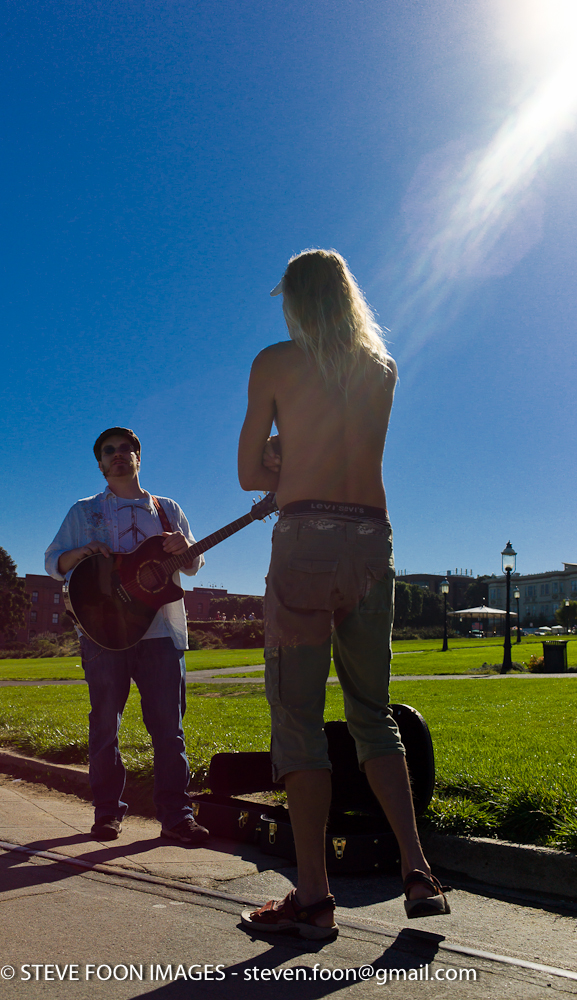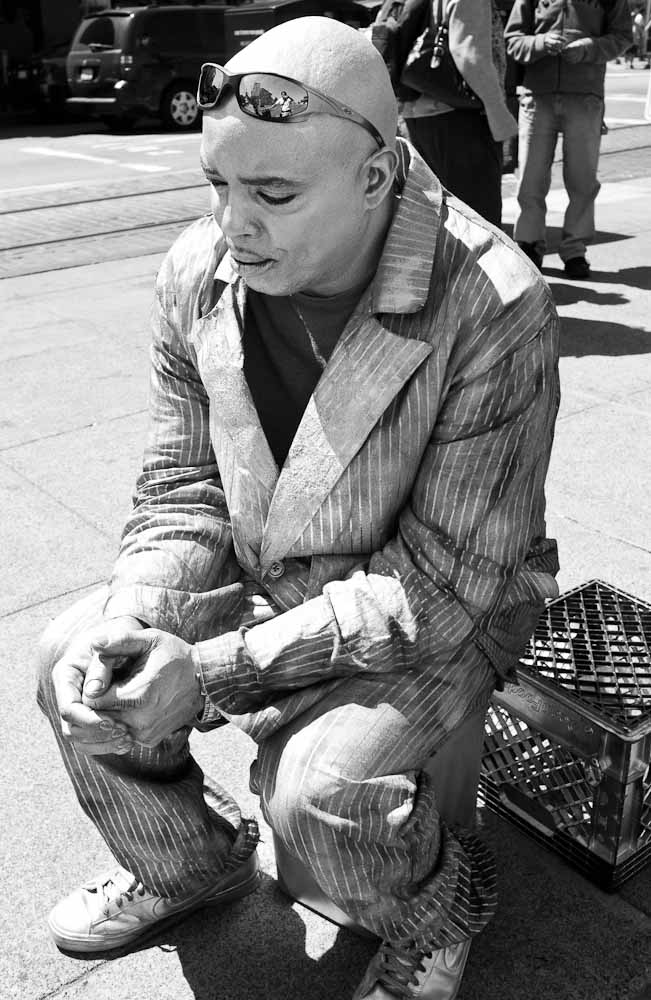 [ad#Adsense Blog Sq Embed Image]