Hi Steve
A while back you posted some of my B&W pinhole images well here's something completely different! 3 Colour photos from a recent trip to Venice taken with my Leica M9 (all with a 50mm Summicron).
I went to Venice primarily to recce a workshop I'm running there next year and prior to going (having been to Venice a couple of times before) I was trying to think about how I would photograph the complexity, the paradoxes and the intrigue that characterises Venice for me. Then I read a quote in a book I'm reading and the idea started to form from that: –
"To Charles Dickens Venice was a 'ghostly city' and for Thomas Mann it was a darkly seductive curiosity – 'half fairy tale, half snare'. I understood why so many stories set in Venice were mysteries ………… Reflections, mirrors and masks suggested that things were not what they seemed" (from 'The City of Falling Angels' by John Berendt).
This sums up how I feel about Venice – it is a surreal place (the obvious thing is there are no roads and no cars; but it goes much deeper than that – beneath the beauty lies a darker, edgier side). So I photographed Venice reflected in shop windows to capture what I feel about the city – the images are complex (and therefore take time to read), they are multi-layered (it's hard to work out what is 'real' and what is reflection), they hint at its more sinister aspects and they are definitely surreal! One of the reasons that I cross processed the images (hence the whacky colours) is to emphasise the surreal nature of the place.
Although the images are a new direction for me they remain true to my core principle – that we should respond to and try and capture what we feel about (as much as what we see in) a subject.
I hope that you like them and see them as worthy of a slot in your Daily Inspiration feature.
Let me know if you need any more information.
With best wishes
Steve Gosling
www.stevegoslingphotography.co.uk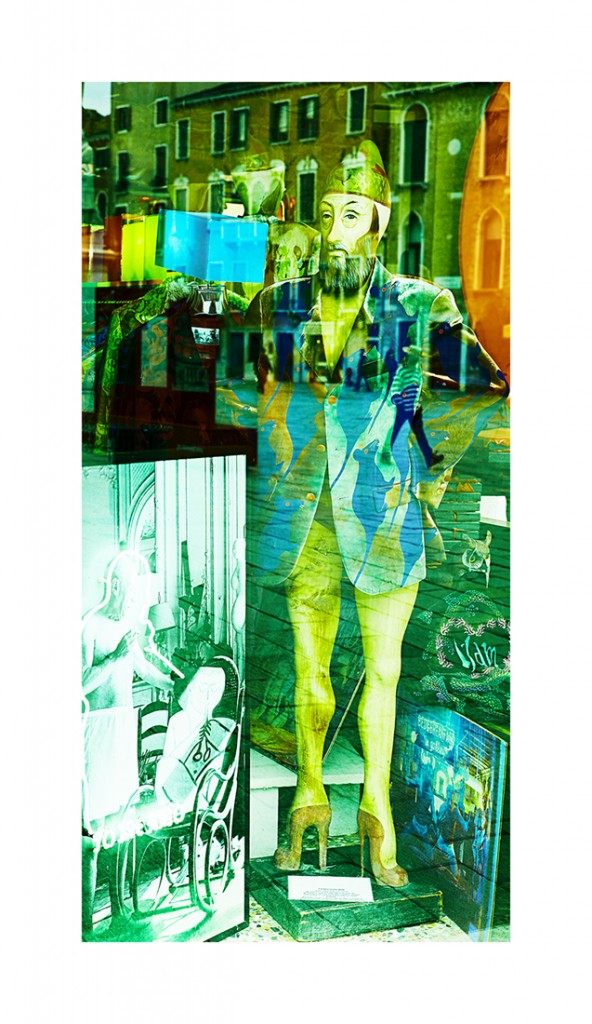 [ad#Adsense Blog Sq Embed Image]