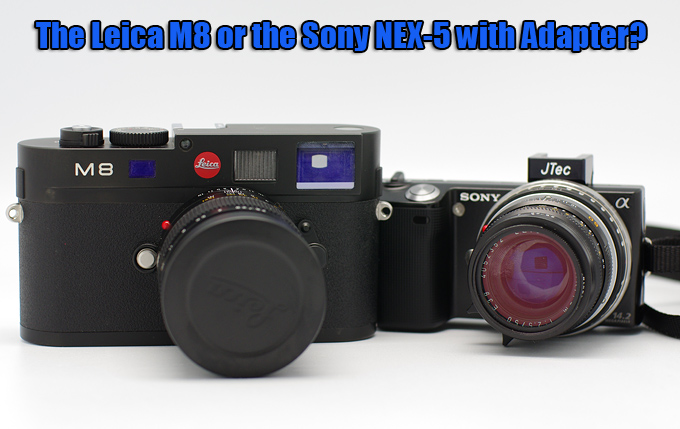 The Leica M8 vs The Sony NEX-5 with the Leica 50 Summarit Lens
Happy Monday to all, and again, Happy Holidays! Today I decided to do a quick comparison between two cameras that are still pretty hot. The Leica M8 and the Sony NEX-5. Many say the NEX-5 is a better buy than the older M8 because with the Sony you can use an Adapter to mount Leica M lenses and from what I have been hearing, many are saying that this yields better results than using the Leica M8. First off, shooting these cameras will bring you two TOTALLY different experiences. With the M8 I can shoot MUCH faster and with superb precision over the NEX-5 with the same lens via an adapter. The M8 is a rangefinder and the NEX-5 as we all know, is NOT.
I also know there have been articles here and there about the NEX-5 with Leica glass, but this time I wanted to see the NEX go head to head against the M8 in regards to image quality using the same lens.
So this comparison is only about image quality. Is the NEX-5 capable of better image quality than the M8? It does have more megapixels at 14 vs 10. It does have better high ISO performance as well but the M8 has the advantage (or so it seems) because it does not have an AA filter, so we should get more detail from an M8 shot than a NEX-5 shot with the same glass, right? Or is it ALL BOUT THE GLASS?
I wanted to find out! So thanks to SLR Magic who sent me their very well made Leica M to Sony NEX Adapter, I was able to try yet another Leica lens on my NEX-5. Also, thanks to Leica Dealer Ken Hansen I was able to shoot the M8 along with the 50 and 90 Summarit lenses. He sent them to me to try out for a while since I never reviewed the 50 or 90 Summarits lenses, so that was VERY cool of him! Ken seems to always have used M8's in stock as well as the Summarit lenses, and he always has amazing service and prices. If you are looking for any new or used Leica, send him an email at khpny19@aol.com and he will get back with you pretty fast.
OK! On to the pics!
First, a straight comparison. These two images are full size files out of the camera from RAW. No PP involved. What do you see between the two?
First up, The M8 file…click on the image for the full size version – 50 Summarit at F4
now the file from the NEX-5 and 50 Summarit at F/4
In the images above it seems the NEX-5 edges are TEENY BIT softer than the M8 (when viewing the full size image at 100%) but the NEX-5 is still pretty detailed and sharp. This is not meant to be a good picture, just a test shot. Plus, it was mid day and the AZ sun is pretty hard. Still we can see the same image shot with each camera and the same lens.
–
Here is one more comparison between the two using the same 50 Summitar lens. In this one, the M8 file seems much sharper when viewing the full size file. Each camera has the 50 Summarit mounted and I shot these at f2/5
First the M8 file…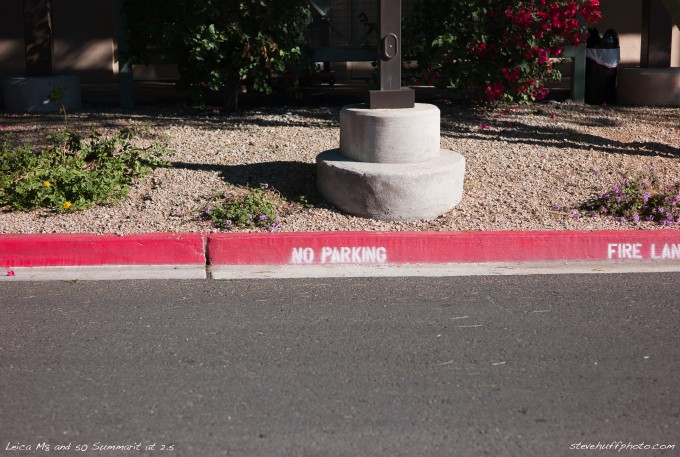 –
and the NEX-5 file…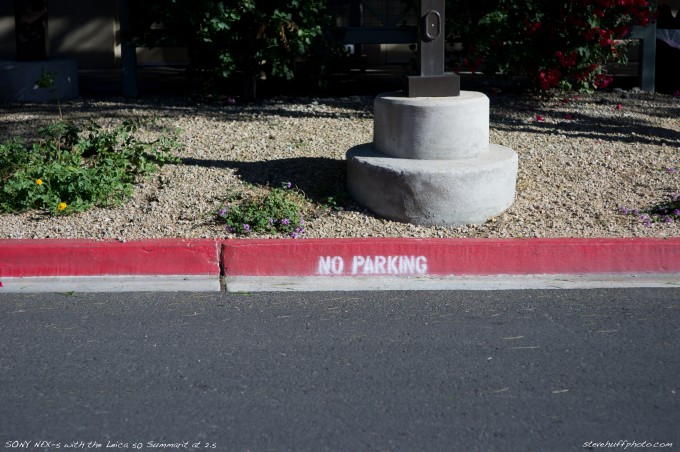 –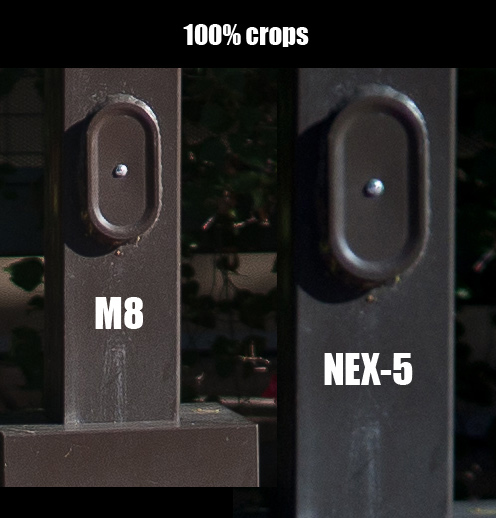 In this one the M8 file is sharper and more vibrant with much more detail. This was all it took for me to see that the M8 is superior in regards to detail and even color. Also, the shooting experience for me was funner and faster with the M8. You do lose the high ISO capability, you lose the size advantage as the NEX is tiny, and you lose all of the whiz bang features of the NEX. Also, you would lose some cash. A used M8 is usually around $2200-$2600. Add the Summarit lens and you are at about $3600-$3800. The NEX-5 is $649 with a 16mm lens. Add adapter and lens and you would be at $2200 total. Still a load of cash huh?
One more quick "for fun" comparison…
First is from the Leica M8 with 50 Summitar at F/2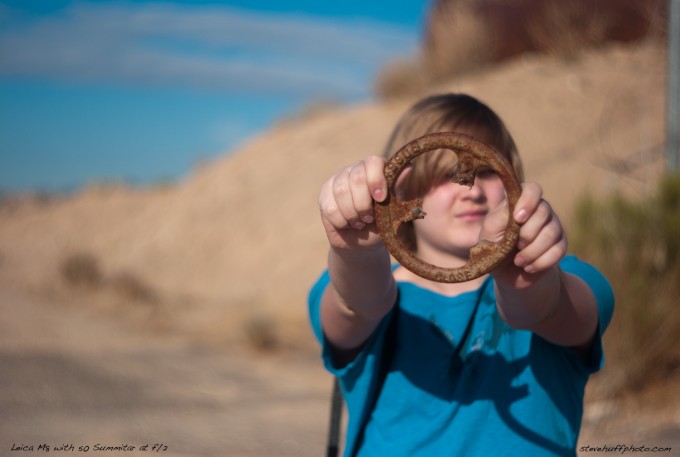 –
Now the NEX-5 with 50 Summarit at F/2.5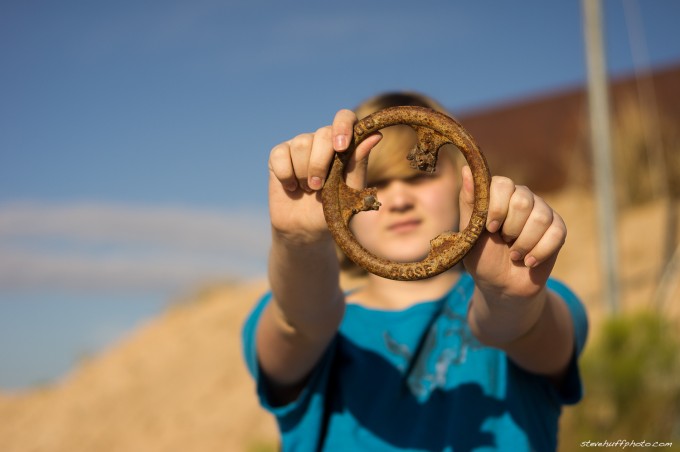 –
I did not add the M9 to this test because I usually see people comparing the NEX-5 to the M8. Yes the NEX can use Leica glass and YES it can provide awesome results, but the old M8 still stands above it just a bit for flat out IQ IMO. The NEX-5 and Leica glass combo is still pretty sweet though and the 50 Summarit lens is great on the camera. This is Leicas cheapest lens (that you can buy new) at about $1400 and it is a great little 50. It reminds me a little of the 50 Summicron but with a more modern signature. I still have not found a Leica lens I did not love 🙂
Below are a few more snapshots from both cameras.
NEX-5 – 50 Summarit – F/2.5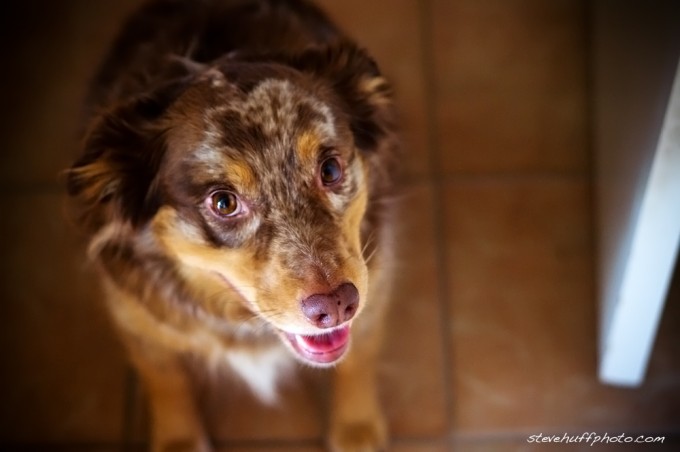 –
NEX-5 – 50 Summarit – F/2.5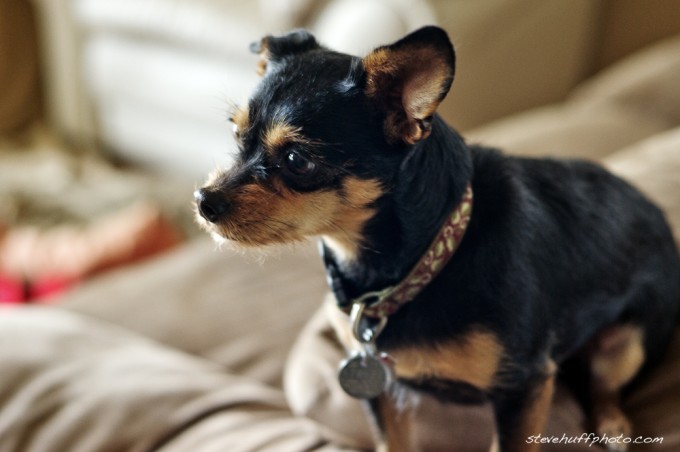 –
Leica M8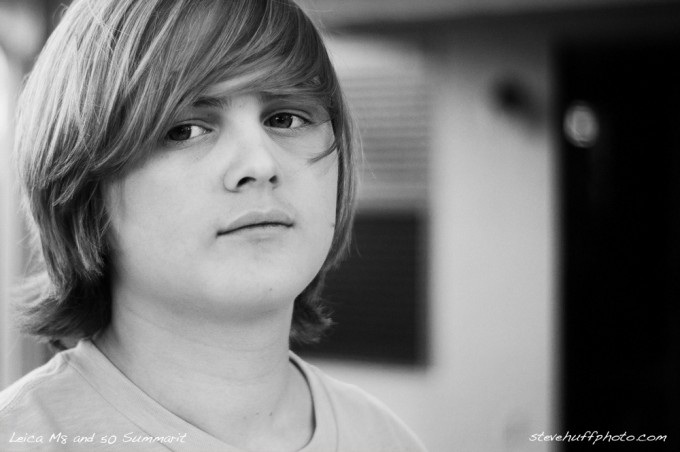 –
Leica M8 at ISO 1250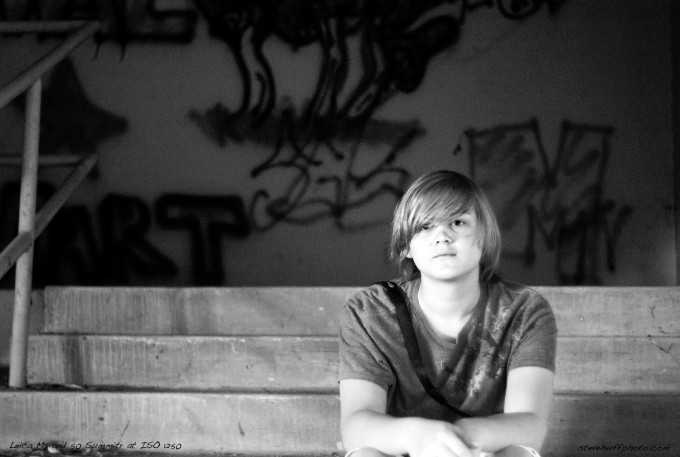 –
Leica M8 and 50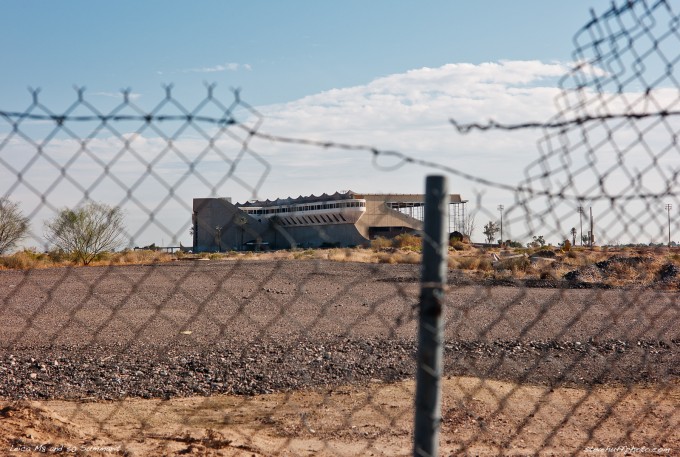 –
Both camera combos offer great IQ and the Sony color can be very rich and deep when using Leica glass. But for me, the shooting experience goes to the Leica M8 and the overall versatility goes to the NEX combo. I like 'em both!
Again, thanks to Ken Hansen for sending me the M8 and lenses to try out for this test. I believe this used M8 that he sent me is for sale and it's in perfect condition, box and all. If interested email him at khpny19@aol.com and ask him about the M8 I have right now. Ken is a great guy and he doesn't pay me to mention him.
[ad#Adsense Blog Sq Embed Image]
PLEASE HELP TO SUPPORT THIS SITE TO KEEP IT GOING AND GROWING! I CAN'T DO IT ALONE!
Remember, anytime you follow my links here and buy from B&H or AMAZON,
this helps to keep my site going. If it was not for these links, there would be no way to fund this site, so I thank you in advance if you visit these links. I thank you more if you make a purchase! I have nifty search bars at the upper right of each page so you easily search for something at either store! I currently spend 10-14 hours a day working on this site and the only way that I can pay for it is with your help, so thank you! Currently my traffic has been increasing but my funds to pay for the site has been decreasing, so any help would be GREATLY appreciated!
Even if  you buy baby food, napkins or toothpicks at amazon it helps this site, and you do not pay anything extra by using the links here. Again, you pay nothing extra by using my links, it is just a way to help support this site, so again, I thank you in advance 

If you enjoyed this article/review, feel free to leave a comment at the bottom of this page and also be sure to join me on twitter or facebook! Also, you can subscribe to my feed at my subscribe page HERE and read these posts in your browser or news reader!
Also, the new forums are NOW OPEN on this site so get involved if you like! Thanks so much for visiting my site!