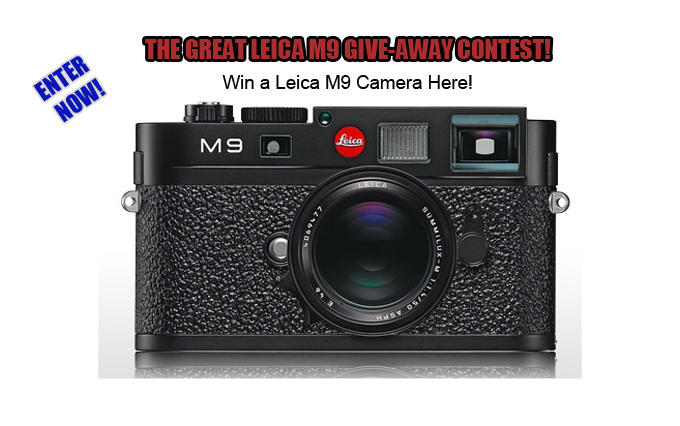 NO MORE ENTRIES! THE DEADLINE HAS ARRIVED! WATCH FOR THE TOP 15 TO BE POSTED BY FEB 15th 2011!
THE LATEST UPDATE: NO MORE ENTRIES!
Wow, Almost 1500 shares of this page via facebook! Awesome!
UPDATE: PLEASE READ THE LIST OF RULES BELOW AND THE STEPS TO ENTER. I HAVE ALREADY HAD SEVERAL PEOPLE ENTER THAT DID NOT FOLLOW THE RULES SO THEIR ENTRY WAS NOT SUBMITTED TO THE CONTEST. THE IMAGES MUST BE SHOT BETWEEN 01/05/11 and 02/05/11. I AM NOT TAKING IMAGES THAT WERE SHOT BEFORE THIS DATE. TIME TO GET CREATIVE, Read  the rules and steps below!
–
January 5th 2011 – THE GREAT LEICA M9 GIVE-AWAY CONTEST HAS BEGUN!
The time has come! The Leica M9 Give-Away has begun! Read on for the details…the rules…and how YOU can win this Leica M9 signed by both Seal and myself on the inside bottom plate. Spread the word to all of your photo friends and send them here so they can also enter this amazing contest! ONE OF YOU READING THIS NOW WILL WIN THIS LEICA M9!
I will be adding photos of the actual camera VERY soon…stay tuned for that.
–
THANKS TO THE GENEROSITY OF Seal (~6)
The Black M9 that we are giving away was donated by ~6 (Seal) which was his previous personal M9. He just recently received his gorgeous Titanium M9 ( see his post HERE) so he kindly donated his black M9 to this site so we could give it away in this contest.  Not only that…since NO ONE has ever given away a $7000 Leica M9, the inside bottom plate will be signed by both of us to mark this special occasion!
What most of you already know is that the man who posts here as "~6"  is the recording artist and photographer Seal. If you did not know that, now you do. This contest/giveaway was his idea and when he approached  me about it I was VERY excited. I mean, what other website has given away something like a Leica M9? Seal is not only intensely passionate about music, but also photography and I am proud to call him on of my dearest friends. How cool is it that he has donated his personal BLACK M9 to give away here? IT's AMAZINGLY INCREDIBLE!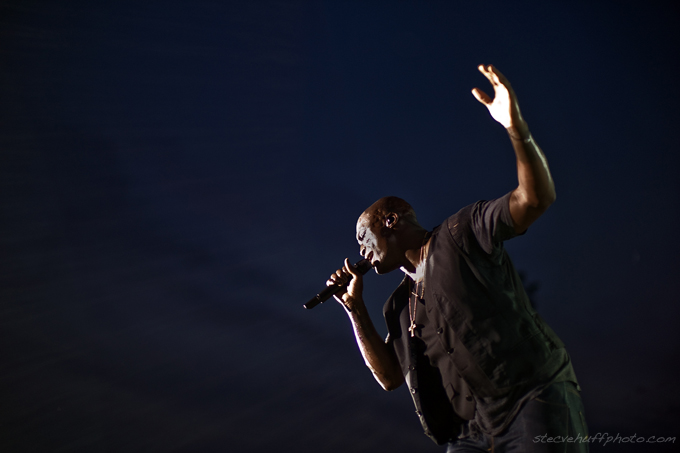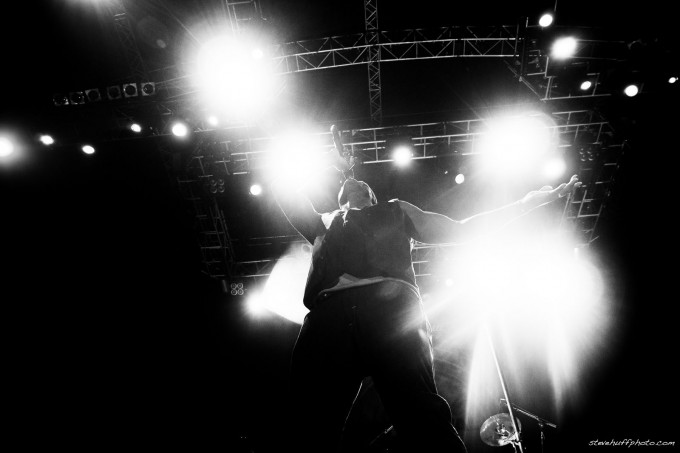 Since he has been so generous with the M9 donation for the up coming contest I wanted to mention HIS new website.
Just recently Seal has launched a very cool photo website called picortwo.com and I urge you to go check it out and register to follow your favorite photographer. Basically you can follow any photographer on the site..Seal, his wife Heidi, or any of the other photographers on the site. Just by entering your e-mail address you will recieve a pic or two in your mailbox every day that they took during the day.
For example, if you are following Seal, every day you will get a pic or two in your email that he shot THAT DAY. It's like you are following the daily life of the photographer you follow. So make sure you go check it out at picortwo.com. Browse the photographers and follow whoever you like. It's REALLY cool and REALLY fun.
–
What you have been waiting for! How you can enter and win this camera!
Anyone can enter and anyone can win. Well, anyone who is passionate about photography that is. We wanted to make sure that whoever wins it will cherish it and USE it for their photography. Hell, I would love to have it myself but I would rather give it away to a reader here who has that passion and love for photography. That is what this site is all about..the passion!
So here is how to enter, along with the rules:
It is a photo submission contest  but it is about telling a story with only 2 photos. This is called "sequential narrative photography" or creating a photo narrative. This can be challenging, fun, and also spark your creative juices. In case you need some pointers, Here is a description I found online of a photo narrative.
These photos can be of any subject but you must pic a topic for your story. Just make sure that the images form a narrative and tell a story. The only thing being judged here is the two photos and the topic/title.
Also, just for my information, along with the photos tell me something about yourself (just a short 2-3 sentences) and why a Leica M9 would help you in your photographic journey. That is it. This contest is NOT about what equipment you use to take the shots. As a matter of fact, you can use a cel phone to take the images and yes, a cel phone image may just win. Again, it is NOT about the equipment but more about the photos as a set.
–
How the winners will be chosen..
At the deadline, all submissions will be looked over and I will pick the top 10. After that, the top 10 will be sent directly to the two final judges who will pick the winners.
Who are the two final judges? Seals wife, Heidi Klum and professional photographer Rankin will do the honor of choosing the first and second place winners. Yep, this contest is big time now and yes, there is a 2nd place price which is being supplied by Leica Camera themselves! Exciting huh?
–
The Prizes:
The 1st place prize:
A black Leica M9 which is slightly used. This was Seal's personal M9 and will be signed by the both of us on the inside bottom plate. This is a $7000 camera if buying new. NEW – If you "like" my facebook fan page for this site you will also be sent a Leica 50 Summitar lens!
The 2nd place prize:
The 2nd place prize will be a new in box Leica V-Lux 2 supplied by Leica Camera. $849 value. Pretty cool huh?
–
THE FIVE STEPS TO WINNING THE LEICA M9
OK here is how you can officially enter this contest.
Step 1:
You must go over to picortwo.com and register and follow at least one photographer at the site. For example, you can follow Seal, Heidi or Rankin and you will get an e-mail with their pics when they submit a pic or two from their daily lives. This step is mandatory! If you are already registered then move to Step 2. If you have difficulty registering just go HERE, HERE or HERE (or all 3)  and enter your e-mail address and click FOLLOW.
Step 2:
You must also be registered at this site. When you register here this will allow you to not only enter all contests but will also allow you to post in the forums and take part in future activities here on the site. So after you register over at picortwo.com you must register here. To do so, click HERE. This step is also mandatory! If you are already registered here, move to Step 3.
Step 3:
Take your photos. To enter you must submit only 2 photos that form a story. We must be able to know what is going on by looking at the photos so because of this there will be no text explaining the photos, just your topic. For example your topic could be called "People in the Park". Take 2 photos that form a narrative and number them in sequential order. Submit them to me at my e-mail stevehuff1@mac.com along with your name, address, e-mail address, age, topic title and tell me about you and your photographic passion (but keep it short and brief..no essays). Photos must be shot between now and the deadline date of February 5th 2011.
Step 4:
HELP SPREAD THE WORD!
I want as many photographers to know about this as possible. I want EVERYONE to be able to have a shot at this so help me spread the word by tweeting this, or by posting it to your facebook (you can use the handy buttons at the top of this page to do so), or mentioning it wherever you can – digg, forums, or wherever! Just linking back to this page will help tremendously and make this contest a success. If it is a success, more will come 🙂 This is not a mandatory step of course, but will help me out a bit.
Step 5:
Get excited and Wait. I will be accepting submissions starting today, January 5th 2011. Submissions will end on February 5th 2011. The contest duration is 30 days. On February 15th I will post the top 10 winners on this site along with their photos. The top 10 will then go to Heidi Klum and Rankin for final selection. The winner will be announced on March 1st 2011 and the Leica M9 will be shipped out to the winner by March 15th 2011.
The 2nd place winner will win a Leica V-Lux 2 supplied by Leica Camera. Both cameras will be shipped by me via FedEx to the winners no later than March 15th 2011.
–
THE RULES – Follow them or be disqualified! READ READ READ! IMPORTANT!
You must register or at least be following a photographer at picortwo.com and stevehuffphoto.com to be eligible to enter and win. Again, to be clear – you will only be eligible to win if your name and email address is registered at both websites. See steps 1 & 2 above to do this.
When you submit your images make them no larger than 1300 pixels wide but also no smaller than 680 pixels wide.
You must submit TWO images that form a narrative to enter and win.
Include your name, address, email address, age, and topic title with the submission and a short note about you and your passion for photography.
Photos can be taken with ANY camera – film, digital, or even a cel phone. This is not about the gear you are using to take the photos but more about the photos themselves.
You can submit only ONE SET of images that tell a story – no text explaining what the story it, just a topic title. ONE ENTRY PER PERSON and ONE ENTRY PER HOUSEHOLD.
Photos for this contest must be taken between the submission dates (1/05/11 – 02/05/11). In other words, they must be taken for this contest. No old photos allowed.
EXIF Data must be present in the photos so I can verify dates. If you do not know what this means then you should be OK. Basically do not strip the EXIF data! If shooting film, just let me know the dates you shot the film.
Contest begins on 1/05/11 and the deadline for your submission will be 2/05/11. Top 10 will be chosen by Steve Huff on 2/15/11 and they will be posted on the site for all to see. The final two winners will be chosen by Heidi Klum and Rankin and announced on March 1st 2011.
The 1st prize is a black Leica M9 signed by Seal and Steve Huff. This was the personal M9 of Seal, so it is used but in great shape. The 2nd place prize will be a new Leica V-Lux 2.
THIS IS A WORLDWIDE CONTEST! No matter where you live, you can enter!
Steve Huff, Seal, and family members are not eligible to enter or win (Damn!)
The decision of all judges is FINAL. No complaining, no whining and no bitching allowed in the comments. Keep it fun and let's all have a good time.
Finally, your submitted images may be shown on the site if you make the top 10 so you are giving rights for me to show your images here if you make it.
–
–
TELL A STORY WITH PHOTOGRAPHS!
There are several ways to tell a story with sequential photos that reveal a moment, or a narrative. Get your creative juices flowing.
NARRATIVE: A good story has a beginning, middle, and an end. Lots of information can be told in as little as two photos but basically we want to be able to look at the photos and see the story. Get creative and be confident. ANYONE can win. Do not worry about what you use to shoot with as we are not looking for the best technical quality or highest resolution. If you have the ability to tell a great story with photographs then you deserve and have a great chance to win the M9.
SEQUENTIAL PHOTOS: Maybe you want to submit a set of photos that reveal a moment? For example, maybe you are shooting in the street and you see something funny that happens and can be caught within 2 frames. Does it reveal a moment or tell a story? If so, send them in. Have fun out there and get creative.
–
AS ALWAYS, I NEED YOUR HELP TO KEEP THIS SITE GOING AND GROWING!
Again, this site has been able to stick around and grow over the past  two years thanks you YOU, the readers. Those who come here every day to see whats new, to see the passion of photography alive and well and to join in the discussions.
Thanks to you guys helping me out with buying your photo gear from my links to B&H Photo and Amazon
and supporting my sponsors like Dale Photo and J-Tec. Let's not forget Ken Hansen who has been a true friend AND a great Leica dealer. So without that support, this site would not be where it is today and this contest would not exist.
So here are those direct links again and if you ever need any photo related gear you can use the B&H Photo Link HERE (not able to bookmark the B&H link, must be clicked on from this site). If you like AMAZON, anything you buy there will help me out with pennies on the dollar (it adds up) and you can use that link HERE (and can bookmark the Amazon link!). You can also use the handy search boxes on the upper right side of any page.
Also, be sure to follow me on twitter, facebook and my RSS feed here. This all helps me out! Also, for more discussion you can visit my forums here on the site 🙂
–
ONE MORE THANKS TO ~6
Finally, thanks again to Seal. Be sure to visit SEAL.COM for his music and news, and the new picortwo.com to follow some pretty cool photographers. Without HIS support, this contest would not be happening! You can also follow him on twitter HERE and facebook HERE.
Some pics of the grand prize!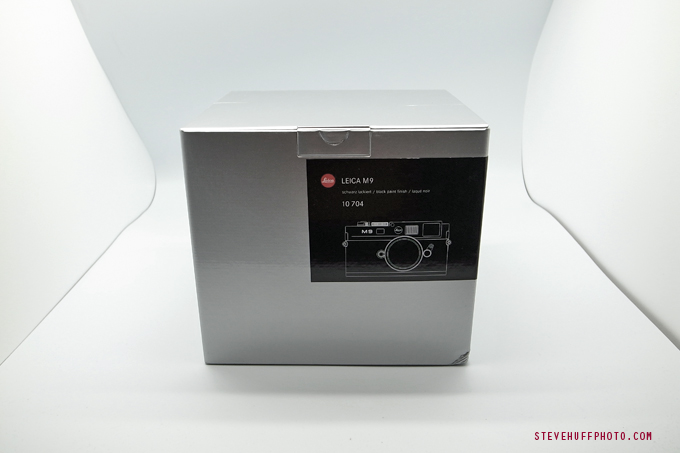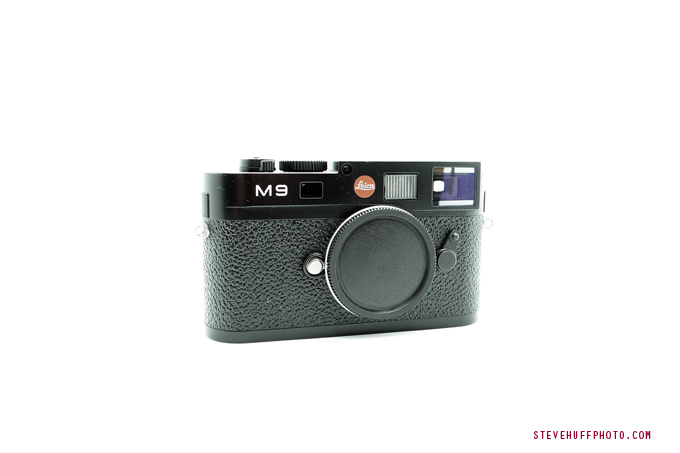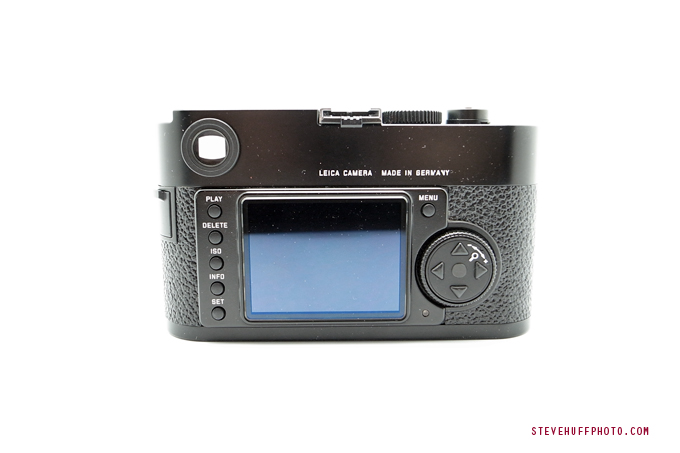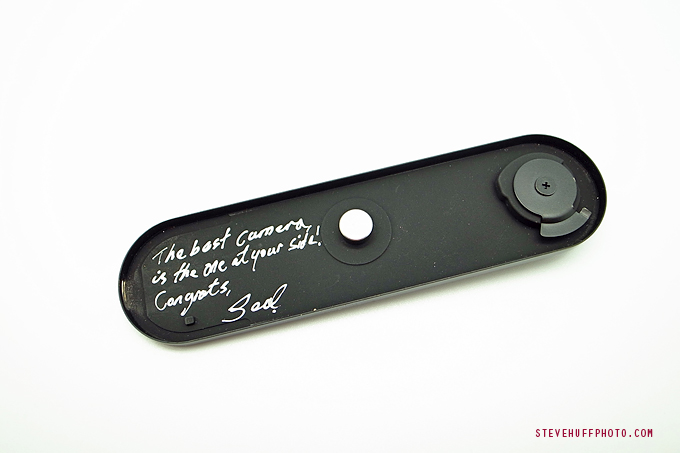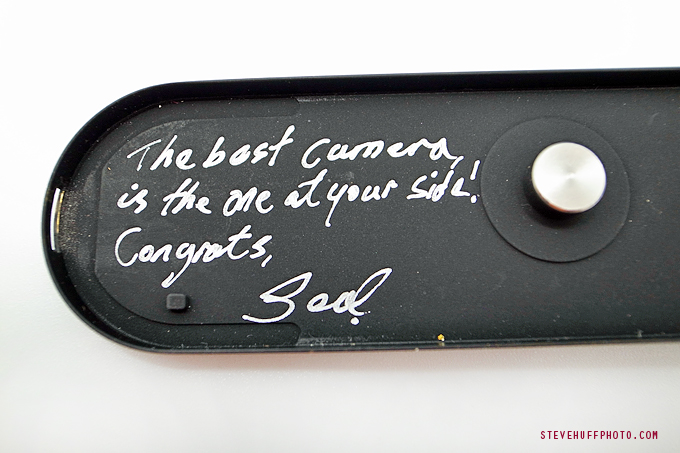 [ad#Adsense Blog Sq Embed Image]