Capturing Beauty in Asia with the Leica M9
By Neil Buchan Grant – See his Website
A little background
I have been making landscapes and travel images for 10 years, using almost every digital Canon from the Ixus to the 1Ds Mk III. In the past few years I had started noticing the special quality of images shot with Leica equipment. When I started experimenting with micro four thirds cameras I bought a Leica 35mm Summilux and a 75mm Summicron to use with a GF1. Even with this cut-down sensor, I was amazed at the quality of the images coming from these lenses. The resolution seemed endless and the look seemed to be in a different class. It was as if I had been eating omlettes all my life and suddenly I was given a souffle. I hardly used my Canon equipment for over a year. Becoming more intrigued by all things Leica, I soon came across Steve's site and devoured almost every page. Finally, last year, I realised that if I sold all of my Canon gear I could just about afford an M9 and 2 more lenses, a 28mm Elmarit and a 50mm Summilux.
Eventually after what seemed like a lifetime (only 6 weeks in reality) the box arrived! Compared to even the mighty Canon pro bodies, the build quality and materials used lent the Leica M9 a truly 'industrial' feel. Even its shape had a strangeness I soon came to adore. I found the transition from AF to MF was a bit hit and miss for the first few weeks, but I soon got to grips with the rangefinder focusing. These first full frame images simply blew me away, they even surpassed those of my best Canon primes. In particular, giving a beautiful 'organic' look to the out of focus areas. The sensor seemed to hold a ridiculous amount of detail in the dark areas of pictures. I had not felt so connected with the sheer joy of making photographs since I had used manual SLRs in the late 70's.
An early shot with the M9 and a 50mm Summicron at f2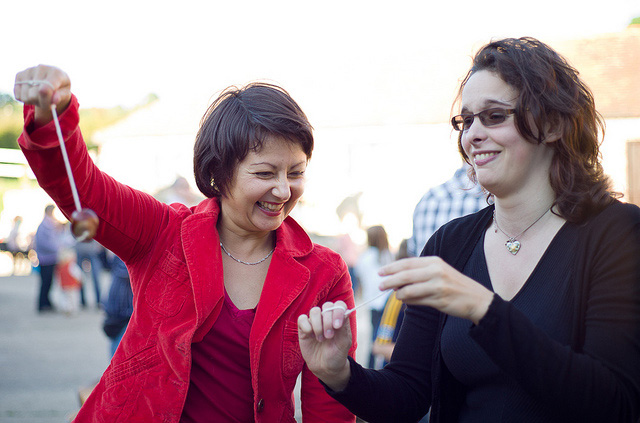 A new direction
As much as I love the aesthetic beauty of good landscape photography, I had been wanting to make more people shots for some time. There's something very powerful and mesmeric about a well shot pair of eyes that no landscape can equal. In the best work of this kind there's a perceived connection which can induce the full gamut of human emotions, and for me anyway, reaches the parts that landscapes cannot reach. I discovered a web-portal called Model Mayhem where models of all levels of experience often seek out photographers who could help them develop their portfolios, in a reciprocal trade of time for images. This discovery was soon followed by a long-postponed decision to visit my brother who lives in Jakarta, Indonesia in South East Asia. The trip would last 3 weeks so I set about using the website to find models in Jakarta who would be interested in a shoot with what I fully admitted, was a novice in this genre. I had very few responses but fortunately just enough to plan a few definite shoots. Having a set budget I decided not to go for 20 nights in a 3 star hotel or to stay with my brother for the duration. Instead, my accommodation would switch from a selection of nights in five star hotels to a mattress on my brothers spare bedroom floor! Of course I co-ordinated the shoots to make the most of the plush hotels.
Sheila, the first model I shot in Jakarta M9, 50mm @ 1.4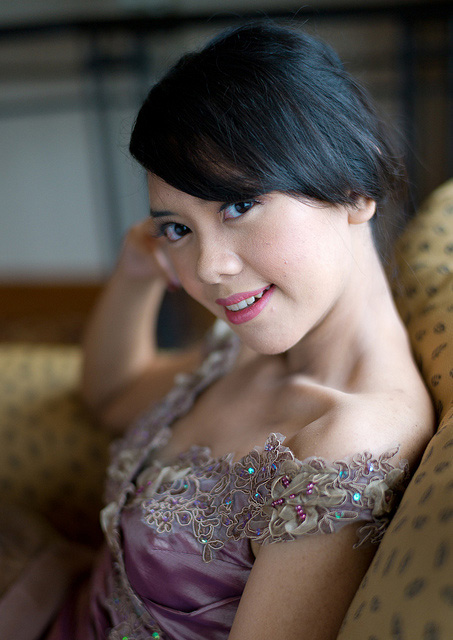 My first shoot was with Sheila, a lovely 19 year old girl who's portfolio was full of very edgy, high fashion shots using extreme make-up and black leather costumes. As the shoot was to take place in the refined surroundings of a 5 star hotel, I suggested she wore something classy. She turned up in a stunning long sequinned gown which it turned out, she had worn to her prom night. The M9 came out and I went to work with the 50mm summilux and a simple 42 inch reflector disk. I shot wide open for most of the session, the lens's wafer thin depth of field seemed to be designed for this kind of work. The methodical procedure of focusing on the models eyes and recomposing for each release of the shutter, seemed to create a steady rhythm allowing the model to anticipate the next shot and adjust her pose for maximum variety. I found the better we got at this, the quicker I shot and a few times I had to take a break to allow the M9's CPU to catch up, as it processed a stream of RAW images. Undoubtedly, a fast-shooting SLR would probably be a more common choice in a fashion or beauty shoot, but I was really enjoying the slow, sure pace of the Leica. When I stopped to show the model some of the results on the screen, her reaction was one of complete amazement that such incredible images could come from such a simple looking camera.
Angie, my second shoot, M9, 50mm @ 1.4
–
Angie M9, 50mm @1.4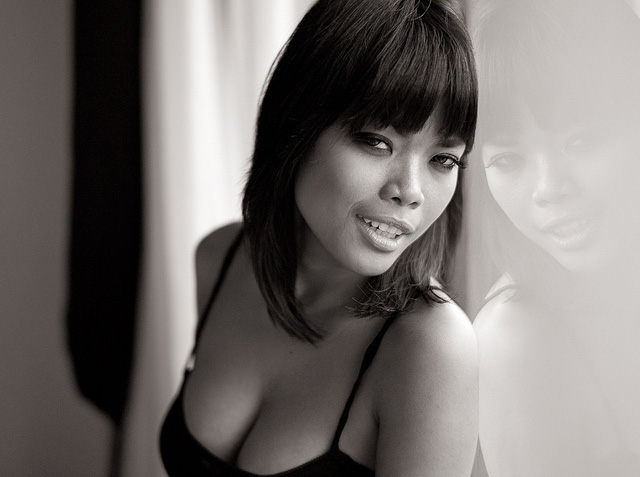 –
Adik M9, 50mm @ 1.4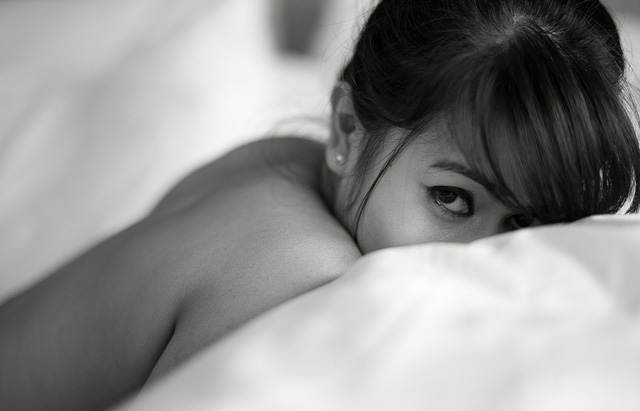 –
Adik M9, 50mm @ 1.4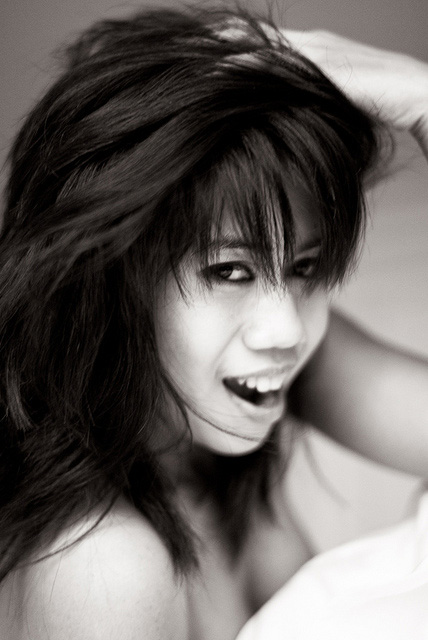 –
Adik M9, 50mm @ 1.4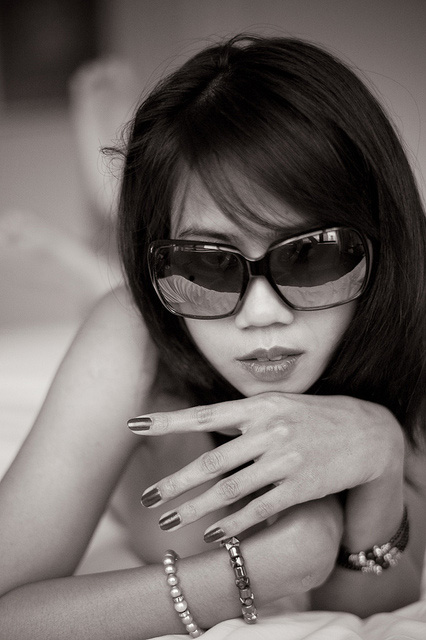 –
Paradiska, M9, 50mm @ 1.4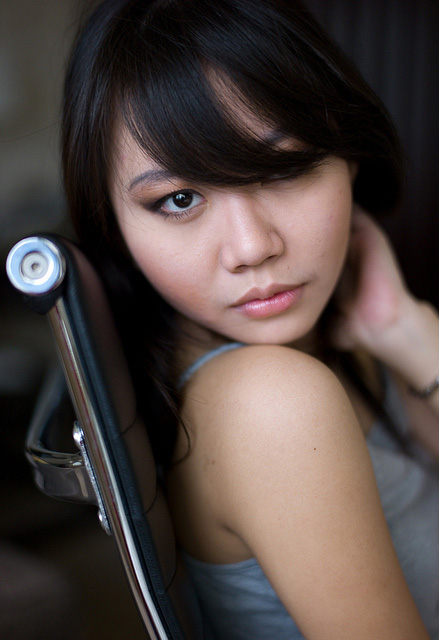 –
Paradiska 50mm @ 1.4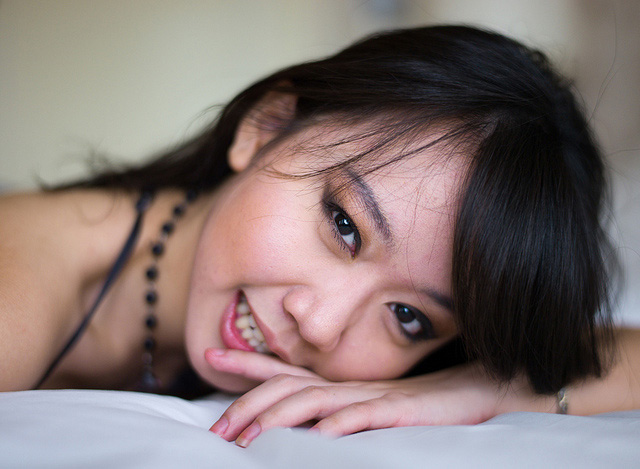 –
Finally, after years of trying (and more often miserably failing) to photograph reticent friends, relatives, girlfriends or wives, I was actually taking photos of someone who actually 'wanted' to be photographed! It was nothing short of a revelation! The nature and pace of the interaction occurring here was quite unique, I've never experienced anything quite as rewarding as capturing a fleeting look that could melt an iceberg. There were no awkward silences or embarrassing screams of "Yeah Baby!" I was simply engrossed in the challenge before me, confident in the knowledge that the tools I had chosen were up to the job. The hours flew by.
Kartika worked in a sports bar, M9, 50mm @ 1.4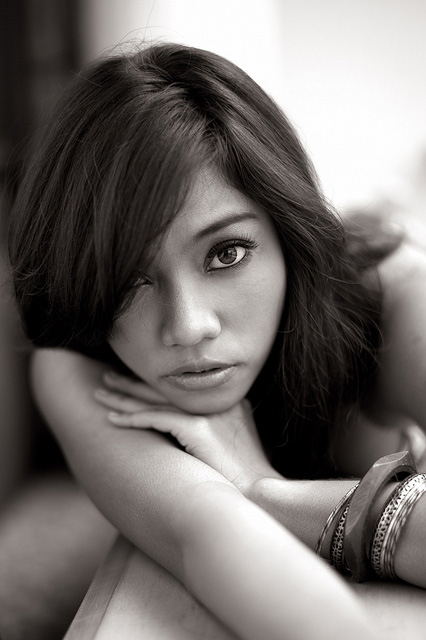 –
Over the next few weeks, the M9 (and mostly the 50mm) helped me make some pretty ok beauty images (by my own novice standards) which I burned onto CD and gave to each of the 10 models I photographed. The models ranged from a very professional girl who arrived with 10 fine dresses, 5 pairs of shoes and 2 large men (one of whom was a qualified make up artist!), to girls I spotted working in bars who were clearly beautiful and luckily upon further enquiry, had a desire to be photographed properly. Although I speak no Indonesian, many Indonesians speak a little English and its quite amazing how effectively an iphone's picture library can act as a communication tool.
–
From the roof of one of Jakartas hotels, M9, 28mm @ f11, 2 minutes (B)
This was my first visit to Asia. Its no understatement to say that I was completely enchanted with the people of Indonesia. Mention Jakarta to many people who have visited more popular destinations in the far east, and you may hear stories, gleaned on a quick stop-over, which could put you off visiting. But for all its traffic problems, pollution and the obvious chasm between extreme wealth and desperate poverty, Jakarta was a fascinating and exciting city. I very much intend to return there whenever I get the chance.
A bus drives past a mural of President Obama wearing a turban, M9, 50mm @1.4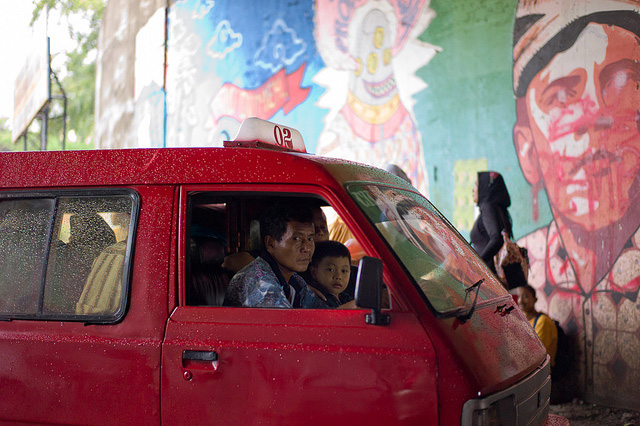 –
Caddies from one of Jakarta's many golf clubs, M9, 50mm @ f2
Waiting for a bus, M9, 50mm @1.4
This was shot with a 75mm f2 @ f2 on a Sony NEX5
Shot in very low light at dusk with M9, 50mm @ 1.4
Shot in very low light at dusk with M9, 50mm @ 1.4
Doing around 25 MPH M9, 50mm @1.4
Batavia Square, Jakarta M9, 50mm @ 1.4
As for the M9, it was a joy to use. I shot 5,000 images in 3 weeks using only one spare battery, I didn't run out of power once. The sheer discipline of manually focusing each shot gave me a much higher rate of in-focus shots than with any of the auto-focusing cameras I have used. I was quickly able to employ manual exposure settings regularly, which freed me up to interact with the subject and concentrate on their expressions. The M9 is a total workhorse and at the same time a tool capable of incredible finesse. Thanks for reading my story and keep up the great work Steve!
[ad#Adsense Blog Sq Embed Image]