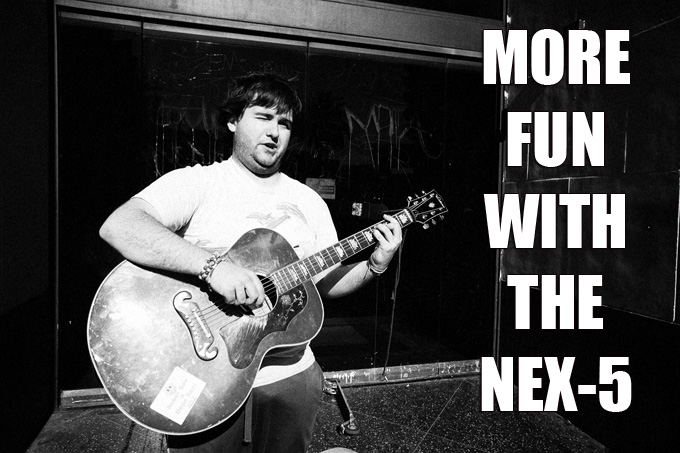 More fun shots with the Sony NEX-5
It was a slow weekend for the site huh? No posts Saturday or Sunday which is unusual for me but hey, it's allowed sometimes.
Yep, I took a 36 hour "leave" from the site as I was driving west with camera in hand. I was in Los Angeles attending a birthday party of a close friend and for the trip I decided to only bring one camera with me and it was not even a Leica! Yea, call me crazy and insane, but I am in a mood lately where I just want to have fun with my photography so I brought along a small camera to serve as a serious point and shoot 🙂 Not that I do not have fun with Leica cameras, quite the opposite, but for this trip I wanted small, light, and no muss or fuss. Besides, I would just be shooting for fun and it would give me a great chance to try out the Sony for some street shooting again.
I wanted to bring along a camera that would be light, quick, take good video AND give me decent image quality. I was browsing old articles on the site on Friday and many of the Sony NEX-5 posts made me pick up this little camera once again and take it out for some fun in the California sun. There is just something about this little NEX system and it also seems to be gaining in popularity. I keep coming back to it just like I do the Olympus E-P2.
"A Break For The King"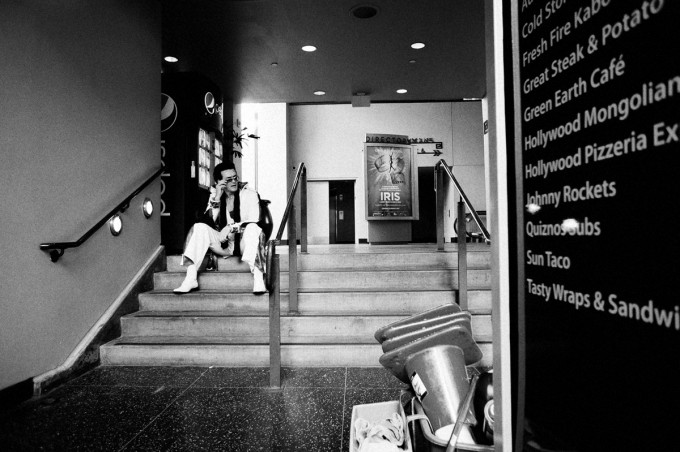 I blew the dust off and decided that the little NEX and somewhat mediocre 16mm lens would be my only companion for the overnight trip. Last weekend I shot the Olympus E-P2 and 14mm at the Renaissance Fair and enjoyed it for its sharp contrasty images with nice color that popped. This weekend I decided to give the NEX-5 some love so around my neck it went, and stayed.
I shot maybe 20 images all weekend as I was too busy enjoying myself, shopping, meeting up with friends and all kinds of other fun stuff. Still, the little NEX-5 proved itself again and again. Sure, the 16mm lens is soft wide open, has soft corners and distorts worse than Joan Rivers face…BUT the easy going style of which you can shoot the NEX-5 is very nice when walking the street. I actually saw 3-4 people with NEX cameras (mostly NEX-3 cameras) taking street shots and I was only on the street for about an hour! NEX mania seems to be hitting hobbyists everywhere it seems. Even J-Tec, a site sponsor makes cool products for the NEX cameras (with more cool stuff on the way I am told).
BTW, ALL images you see in this post were shot with the NEX-5 and 16.
I did review the NEX-5 HERE a while ago, as well as talked about the 16mm lens HERE as I shot it at ISO6400 on the NEX-5 and came away with some cool results. As I walked down Hollywood Boulevard yesterday I just fired away some quick snaps which is easy to do with the 16 as it is so wide! With the APS-C sensor in the NEX-5, the 16mm becomes a 24mm Equivalent 2.8 lens, so it is pretty wide allowing those who use it to get more of the good stuff in the shot.
"Spielberg admiring the NEX?" Lol..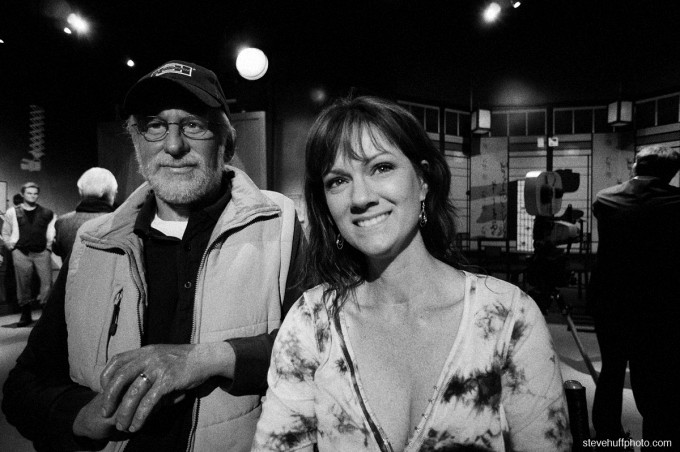 I was finding that even my snapshots were looking pretty fun and I started to realize that I am becoming more and more used  to shooting wide angle. I'm liking it because I am enjoying shooting and getting more of the environment of which I am shooting into the photo. I also have the 18-55 zoom with the NEX but I have to say that the little Sony and the 16mm make for a great take anywhere and shoot system.
This next image was shot "from the hip". It's not a perfect image but I love the boys facial expression and his "lucky shirt". Fun 🙂 I also enjoyed converting these into black & white. Once again I used Alien Skin Exposure 3 which is my fave B&W conversion software these days.
Love the look on this kids face PLUS he is wearing his Lucky Shirt!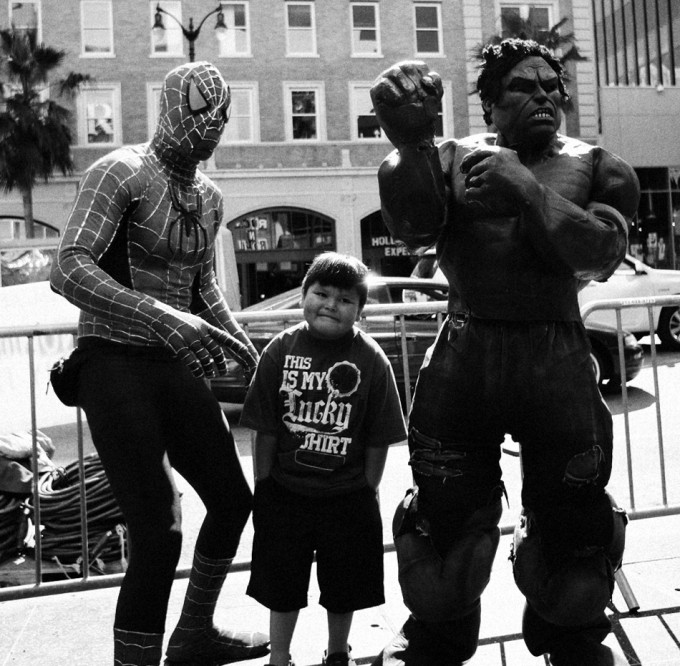 I've had some questions over the past 3 months or so from many of you asking advice for a "first" serious camera under $1000. Some of you ask if Micro 4/3 is the way to go. Others ask about the NEX or Alpha DSLRs. All I can say is that choosing a camera is all about personal preference and choice. The NEX-5 has crazy high ISO ability for its size and will always beat Micro 4/3 for ISO noise and Dynamic Range, but as of this writing the NEX lenses kind of SUCK for serious photography. Probably why I use it for fun snapshots like  you see here.
I do know that new lenses will be coming out and there will be Zeiss lenses coming in the near future. Once this happens I think the NEX-5 will go up to a whole new level IQ wise as I have seen some great stuff from it with Leica glass. Imagine the Zeiss 3D pop and warm colors in an Auto focus NEX mount lens. Wow.
Until then, my NEX will be fitted with the 16mm for those days where I want a light, swivel LCD –  fast camera to take along. Besides, it is great as is for those gritty B&W street shots many of  us like so much.
"From The Hip"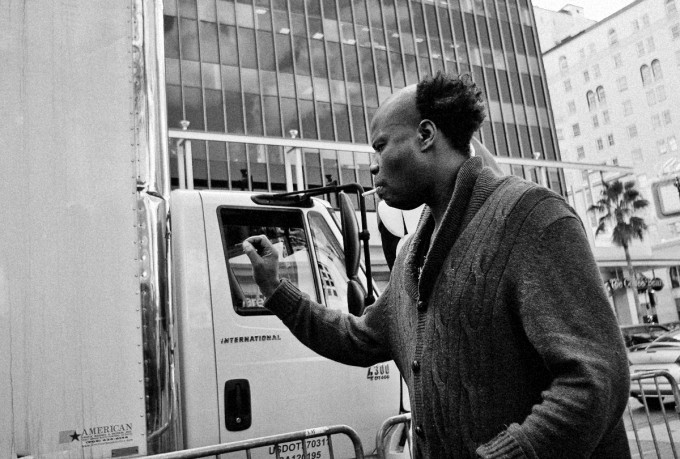 All of these small body/big sensor cameras are starting to get pretty popular, and for good reason! They offer almost everything a mid range DSLR offers but in a TINY package. The NEX-5, Ricoh GXR and Leica X1 are all small and all offer superb image quality with the X1 besting them all in overall IQ, but the NEX-5 and GXR are right behind the mighty $2000 X1 as they all share the same sensor size. Micro 4/3 has more limitations in the Dynamic Range and high ISO dept. because their image sensors are quite a bit smaller than an APS-C size sensors but honestly, after shooting ALL of these cameras, any of them..and I mean any of them can create wonderful photos for you.
Do I have a favorite? Not really as I truly do enjoy them all. The X1 is beautiful with flat out image quality that beats ALL compacts big and small but damn, the thing is so slow that for street shooting it is VERY hard to use. I'm really hoping that Leica has indeed sped up the AF with the X1. The new firmware is supposed to drop in March so we shall see soon enough. If Leica can get the AF speed up to NEX-5 or Olympus E-P2 levels I would easily say the X1 is king. Due to its sluggish AF I find it more enjoyable to shoot with the other cameras these days but if shooting stationary object, the X1 would be my choice in a smaller body camera. Other than that I always seem to reach for Micro 4/3 or the Sony NEX for my small camera needs.
"The King Has Risen"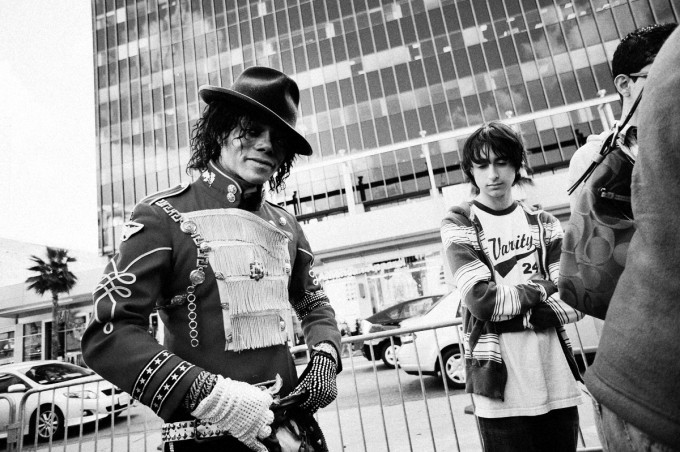 or has he?…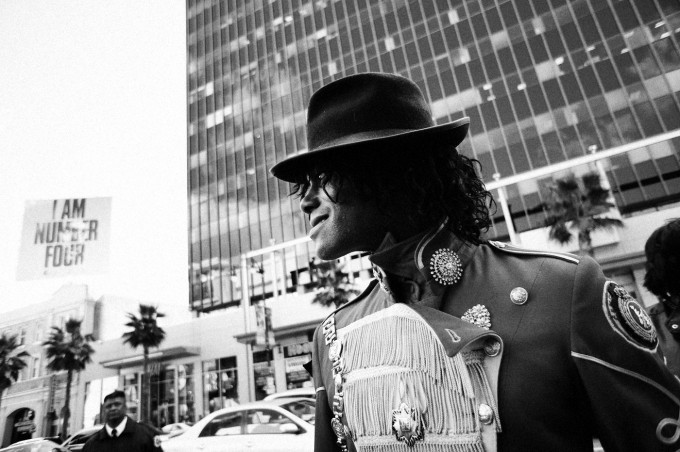 The pictures here are just snapshots really but I had great fun just snapping away with the NEX as my experience was different than the E-P2 and EVF from last week and also different from shooting a Leica or a small sensor Ricoh GRDIII. It's funny because I find myself shooting in a different style when I shoot the NEX-5 due to it's swivel LCD. It's a bit more versatile and so easy to hold with my thumb at the shutter button while I hold out the camera in front of me, usually holding it lower rather than higher up.
Anyway, I just wanted to share some photos from it that I shot this weekend as well as let everyone know that I still thoroughly enjoy this little Sony camera. I find it was one of the most unique and important camera releases of last year due to its design, style, quality, features and future potential. I can hardly wait to see what Sony does in 2011 and 2012 for it's NEX line. A pro body would be cool as well as those sweet promised Zeiss lenses. More for us photo nuts to wait for and drool over 🙂 BTW, I bought my NEX-5 from B&H Photo.
I will have some cool posts this week and yes I am still waiting for a Fuji X100 to be sent my way. Someone emailed me and said I should do a showdown between the X100 and Leica X1 in Tombstone AZ so that is what I plan to do as soon as I get the X100. I can't wait!
In any case, I am back home from the trip and it's 1:17am. I have to get some sleep. I will leave you with a few more shots, even a couple in Color.
P.S. – I may be planning my next Meet Up for Los Angeles, and soon. Stay tuned!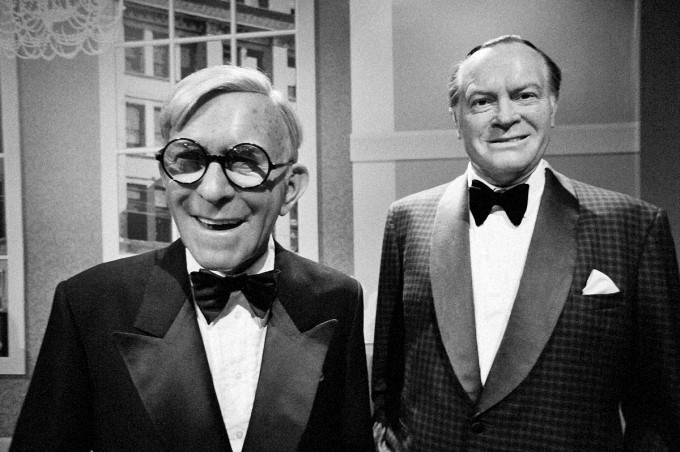 –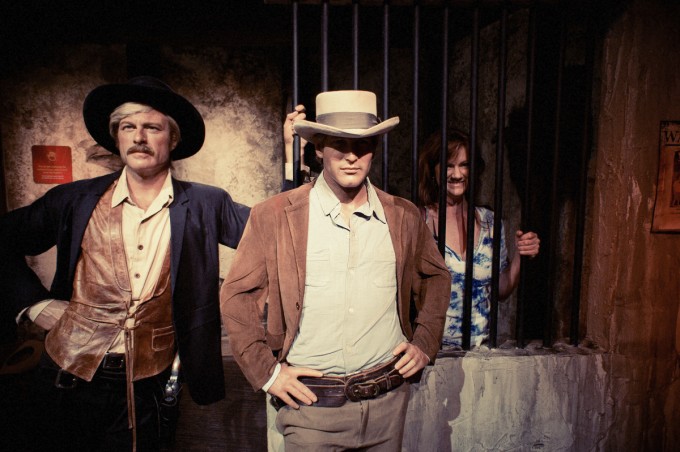 –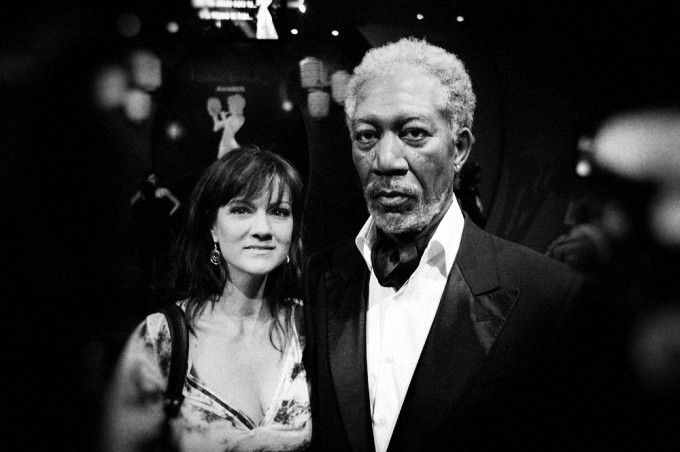 –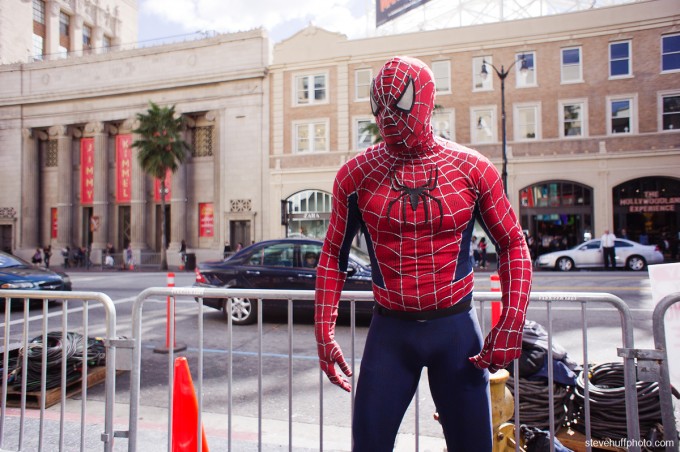 –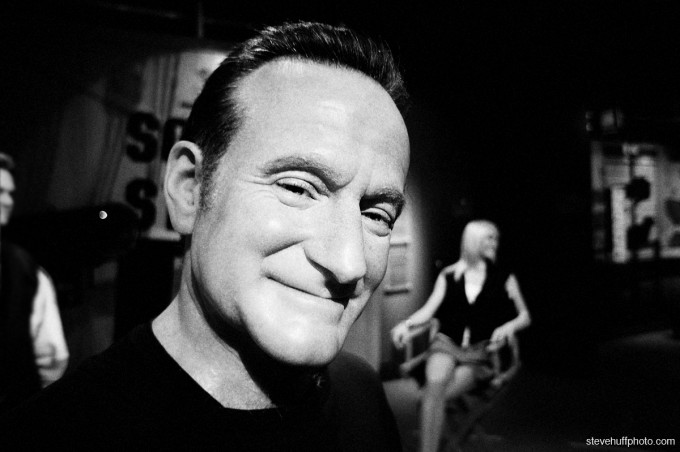 –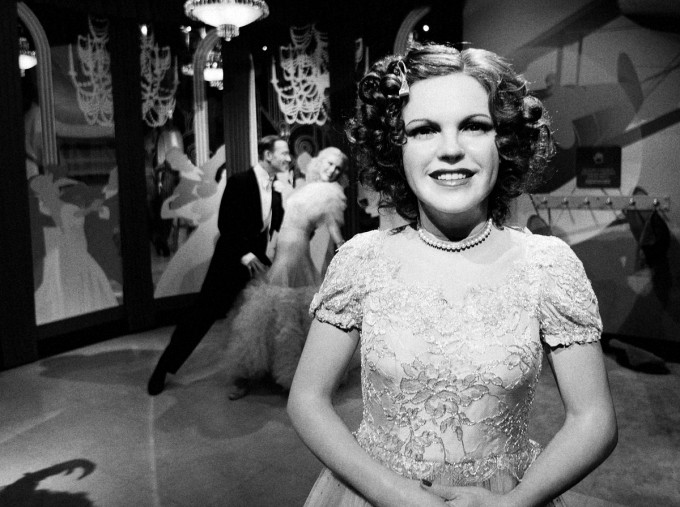 –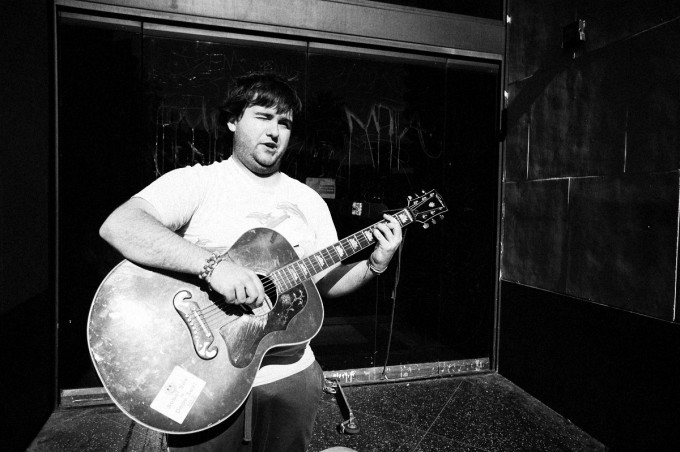 [ad#Adsense Blog Sq Embed Image]