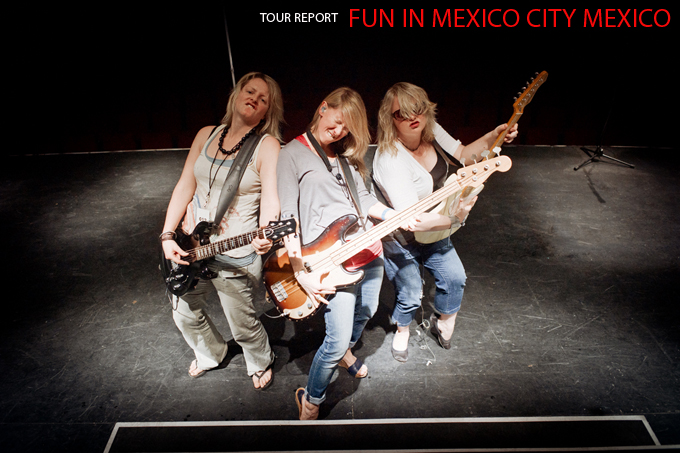 As always, the Leica M9 has been by my side for the past 3 weeks and right this minute I am at the Venue in Mexico City where Seal will be performing his 2nd show here in about 2 hours. I'm blogging because they have a WiFi connection available so why not? 🙂 I shot the show last night here in Mexico City and it was yet another high energy show. I will put up some of those images tomorrow after tonights show and mix them together.
Tomorrow afternoon I go back home to AZ and will have one week off before heading to South Africa for a few days. Lots of exciting things going on, and so many photo opps that I have been on photo overload! I love it!
This morning a few of us went out to get some shots on the street but we ended up having a great lunch instead. I managed to get in a few shots before getting on the van to the show.
While away on this tour I have been in "Photographer" mode instead of "Testing" mode so the change of pace has been good for me. Getting out and being able to take actual photographs instead of silly test shots has re-activated some passion inside of me, and it's been great fun.
All shots below with the the Leica M9 and 50 Summicron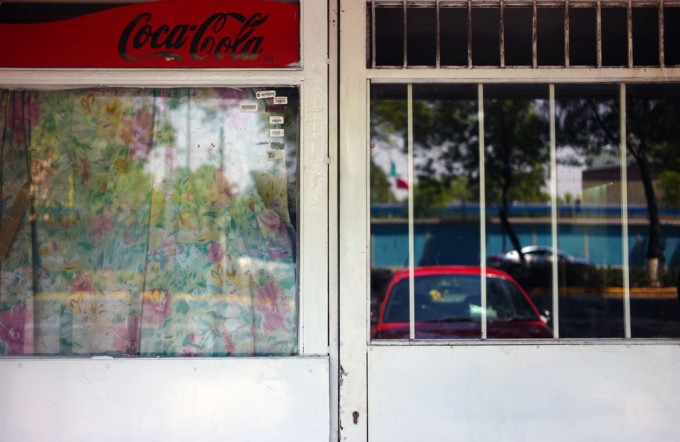 –
My new buds, Chris and Steve shooting on the streets of Mexico City…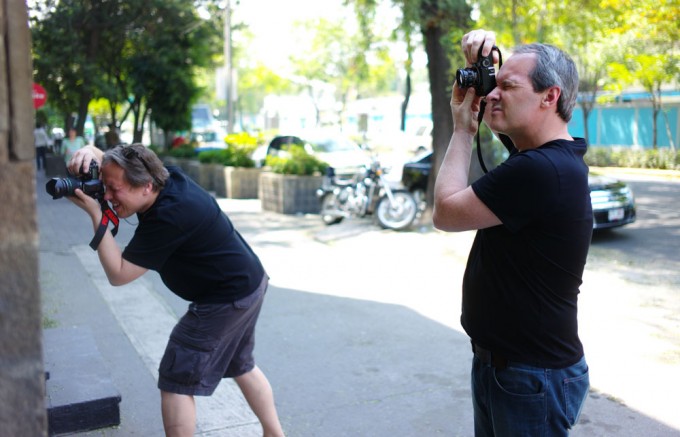 –
I managed to capture this couple sharing a hug. He saw me but gave me a smile after I took the shot..
–
Seal street shooting with his Titanium M7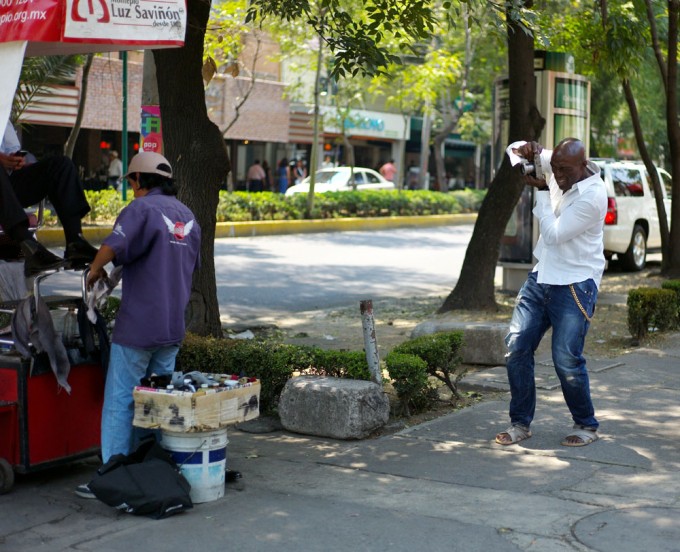 –
Mike the Bad Ass security guy with Seal while we waited for the restaurant to open up…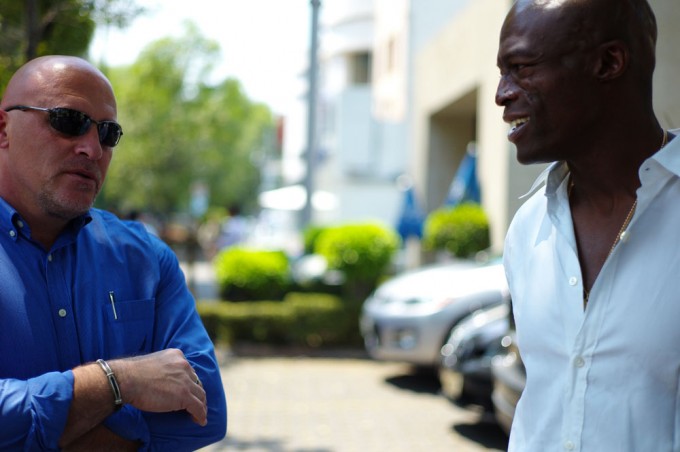 –
I thought I focused on the food but somehow missed it 🙂 The food was AMAZINGLY gorgeous and tasty 🙂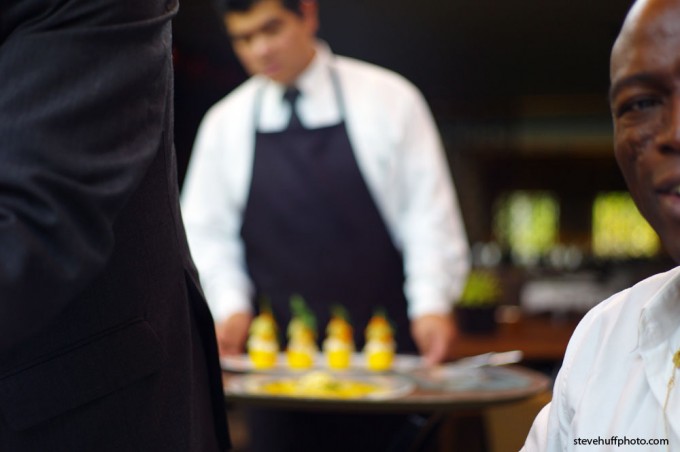 –
After I made it to soundcheck the band wanted some shots of them but they decided to have fun with it. This is the last show of this short tour so everyone is in high spirits…The four shots below were all with the 28 Elmarit at 2.8, which seems like it was made for the M9.
At soundcheck just minutes ago..the band switched instruments to take this shot.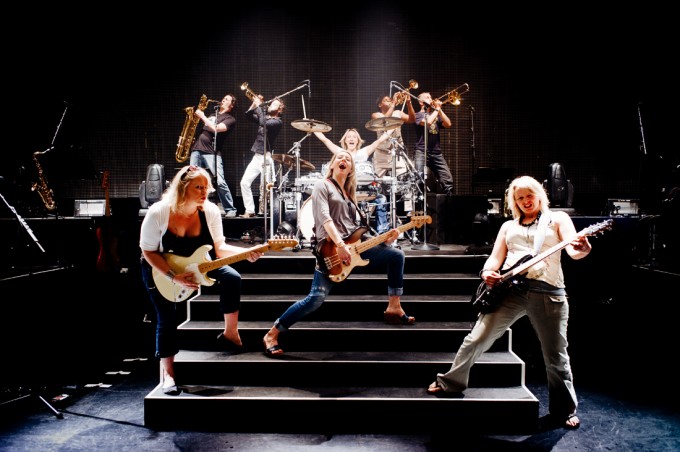 –
From left to right: Mark Summerlin, Marcus Brown, Gus Isidore, and Steve Sidelnyk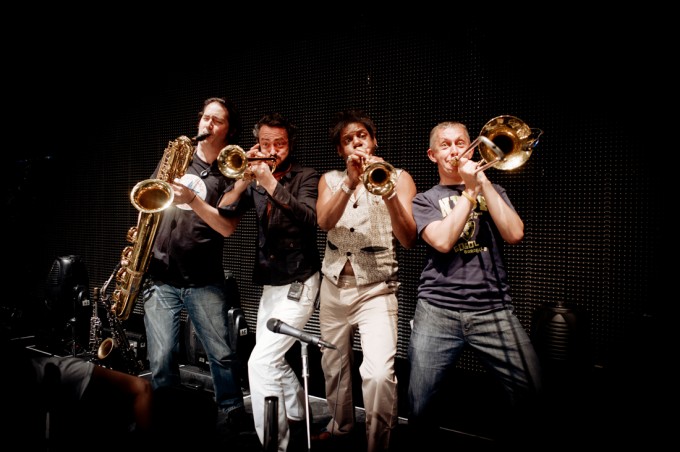 –
Katie, Sarah and Georgina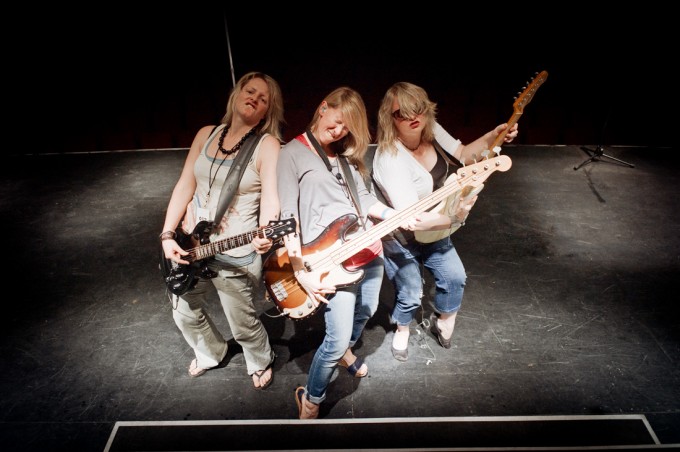 –
Carol Jarvis – Master Drummer, faces and all…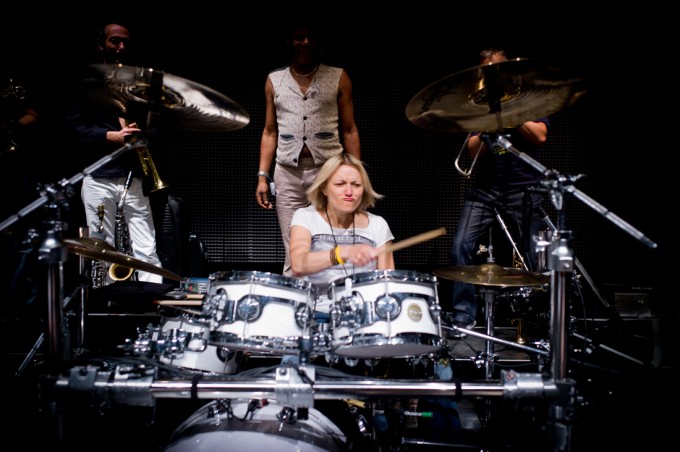 The final South American Tour Report will be up tomorrow night, or at the latest Saturday. Then back to normal business for a week with guest reports and reviews. It will be good to get home tomorrow 🙂 I have to say that the Leica M9 performed FLAWLESSLY for me during daily use on this three week tour. It withstood the bangs, the abuse, the humidity, and even some rain. To the naysayers, yes…the M9 can be used as a pro camera. Period.
I'll leave you with one shot from last nights show…LOVE the color and the vibe in this one. It's as if all of the Energy is coming out of Seal and exploding into the crowd…shot with the 35 cron at f/2.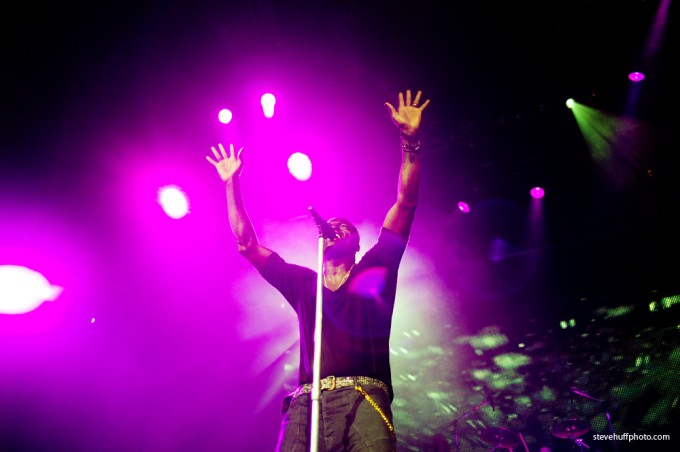 [ad#Adsense Blog Sq Embed Image]