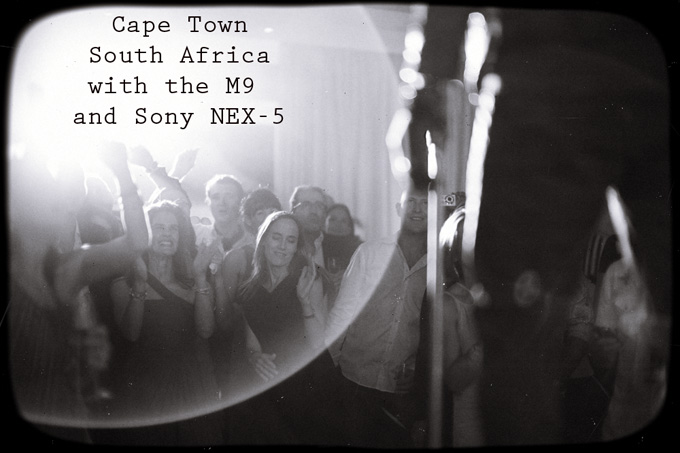 Here I am in my hotel winding down my two days in Cape Town South Africa. THIS has been the absolute best stop of the Seal tour over the past month, for me at least. HANDS DOWN! I mean, I could live here and be happy. The weather is gorgeous, the people are friendly and happy, the food is delicious, and the beach…WOW. The beach is incredible. Food and clothes also cost about HALF of what it would cost me back home in the USA. Yes my friends, Cape Town is a place to visit for a week or two, chill out and just unwind.
We only have 2 1/2 days here total so I am making the best of it while I can.
Seal and the guys doing sound check at the private show last night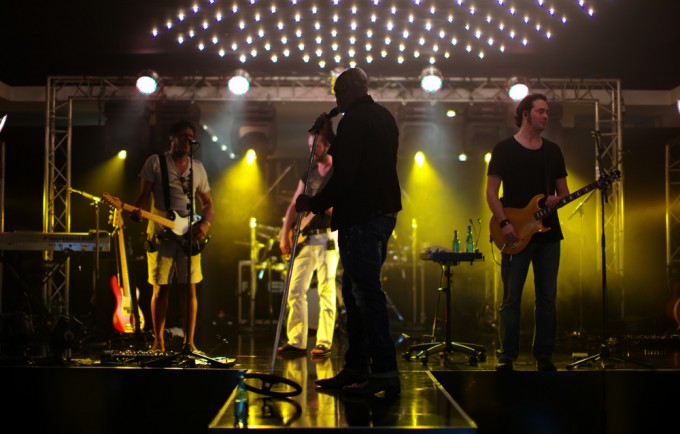 Seal played a private show here last night so it was a very small group, and a small club style venue and stage. Even though it was a much different vibe it was still a blast! Not only did I meet yet another reader of this blog, who happened to be the paid photographer for the person throwing the party, I also met another awesome photographer who was shooting the whole event. I had a lovely time. After the show me and a couple of the guys went for a late night snack and beer, and the streets were hopping, even at 2AM.
But let me rewind a bit. Earlier in the day, after the guys did their soundcheck, we took a quick walk to the beach and I brought along the Leica M9 (In stock at DALE photo now) and Noctilux f/0.95 ASPH, as well as the Sony NEX-5 and Leica adapter.
The M9 and Noctilux on the Beach
Next 5 shots, the M9 and Nocti/35 Cron combo on the beach in Cape Town – click images for larger and better versions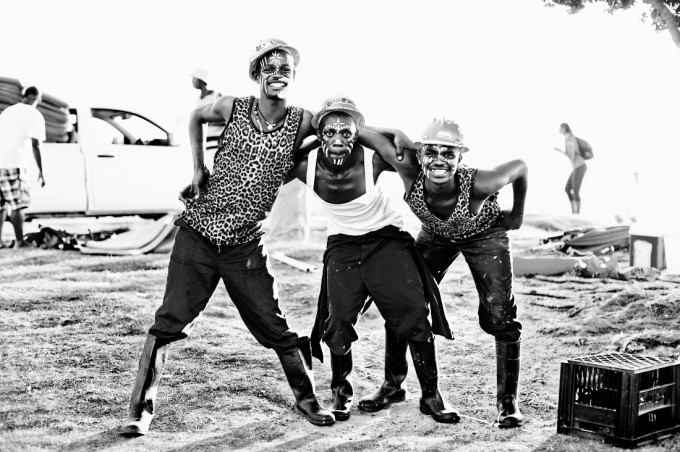 –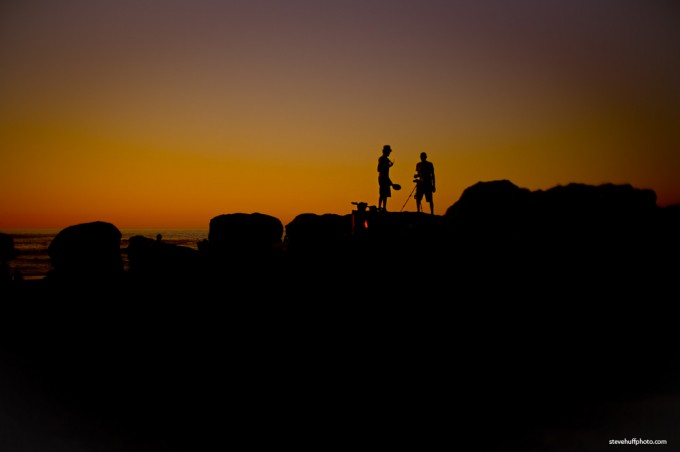 –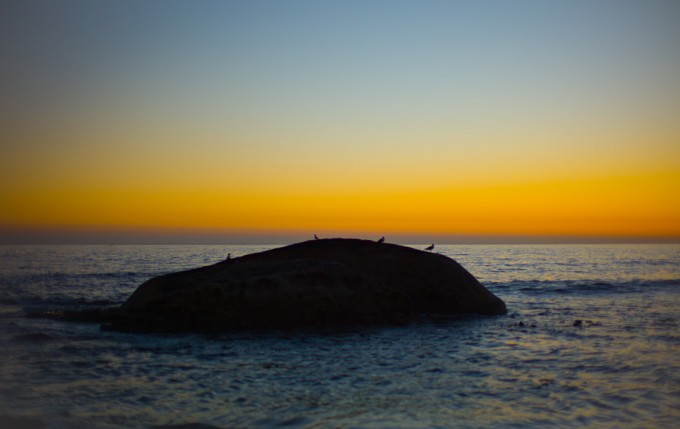 –
–
The next two shots are from the M9 and 35 Summicron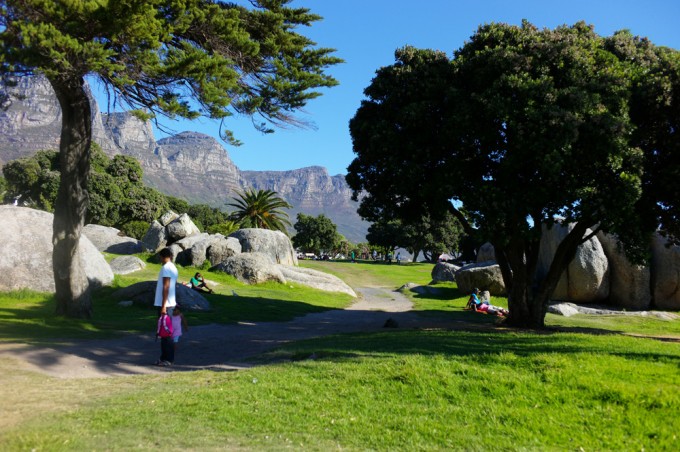 –
and back to the Nocti…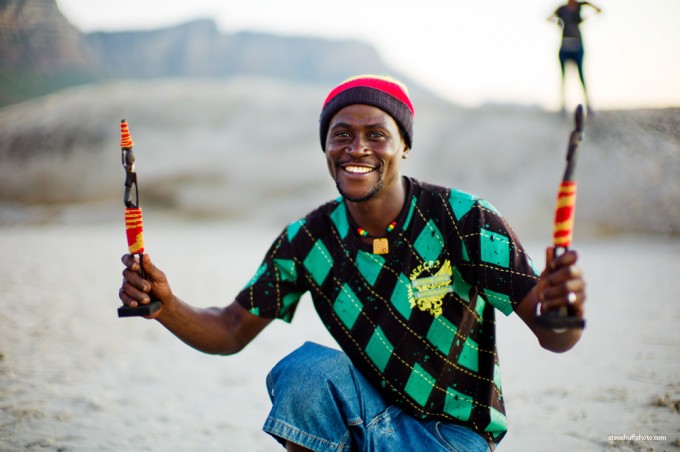 –
THE NEX-5 with Leica Glass…
We all know how good the Leica M9 and Nocti combo is, but how about the little NEX-5? I did not shoot it too much last night but did manage a few shots. I prefer shooting my M as that is what I am so used to, but the NEX-5, at $699, did a decent job. It will not..and I repeat, WILL NOT beat or even challenge an M9 file (I tried really hard) for sharpness, detail and snap but at 1/10th the cost of an M9, and being able to use Leica lenses on it, the NEX-5 is actually a tiny little masterpiece of a camera. The color can be gorgeous…
The next three images were all with the NEX-5 and Noctilux ASPH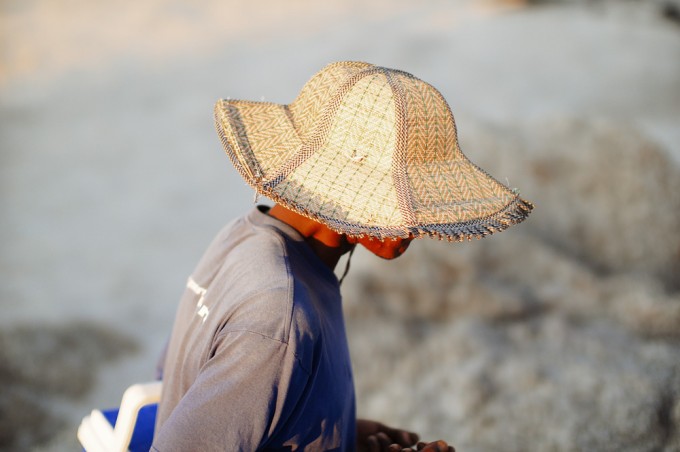 –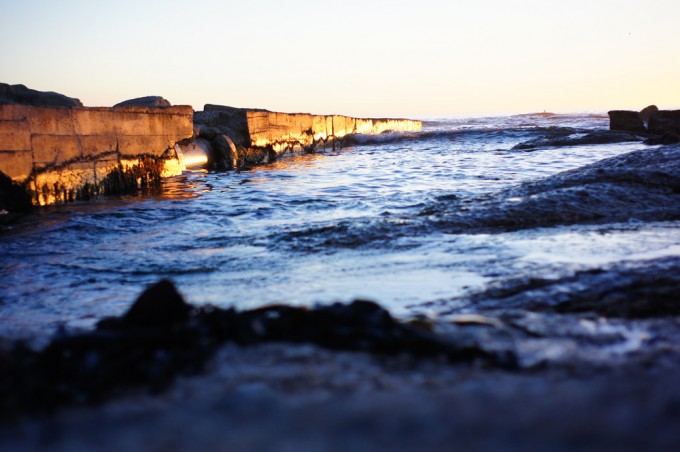 –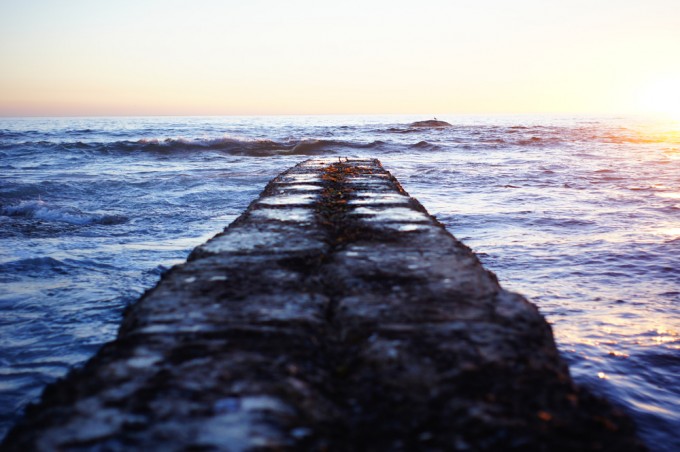 –
SHOWTIME with the NEX and the M9
The show last night was intimate, personal and was also a private show for a great guy who has been a HUGE Seal fan since day one. The crowd was small but everyone had a great time. I mostly shot the M9 and Nocti as this gig was low lights. No huge stage or elaborate lighting setup so I had to go with what worked, and the Nocti just works!
I did take a few with the NEX-5 and Leica 50 Summicron and I really like the results. One thing to note…I shot the M9 and Nocti combo at ISO 2500 in B&W JPEG mode. What you see here are all OOC JPEGS that I tinted with a Sepia tone. ISO 2500, low light…where is the noise?
My goal for the night was to capture the energy, emotion, excitement, sweat, grit, and passion of the show. As I already mentioned, there were two other photographers there and I am excited to see some of their images as I always love seeing how others "see" through the lens.
Hope you enjoy the shots.
First, the M9 images from the show…
The M9 and Nocti ASPH wide open…
I always love the way the Noctilux renders every little detail.
Even though this was a small private show, the guys took this on with full energy
Sid tearing up the drums…
Probably my fave shot of the night. I went behind the drums to get this one.
Gus on guitar…
Always love taking shots of the crowd. This is a direct OOC, JPEG. Again, as with ALL of the others, ISO 2500.
This one was underexposed and I brought it out which is why there is noise in this one. With the M9, even in  VERY low light, if you expose properly you will get a semi clean file even at max ISO. Underexpose though, and you are in trouble. Even so, I LOVE this shot!
One thing I learned from shooting Leica at live performances. You do NOT always have to be up close to get a nice performance shot! If I had a SLR and Zoom I would have been trying to zoom in here. Nope, just me and a 50 is all I need to cover a full show. Bringing the audience and surroundings in to the image gives the viewer a better sense of what it was like to be there.
Audience Participation is always fun…
Mark Summerlin was rocking last night…
The friendliest, most cheerful guy I know…Steve (Sid) always has a blast when he plays..here he hams it up for me while playing.
A happy fan snaps a shot of Seal…
After the show Seal always meets with the fans.
Some NEX-5 Shots with the Leica Summicron 50, all at f2
Ok, so some of you asked for me to shoot the NEX, with Leica glass at a Seal show. I admit, I BARELY used it and of the 20-30 shots I took, I really only liked 2-3. Here they are…
The NEX does great at high ISO as well though the files are not nearly as "Robust" as the M9 files. Also, these did not look nearly as good in B&W as the ones from the M9. Why is that?
The rich color from the NEX-5 even at ISO 1600
Focus was hit or miss with the all manual Leica lens. Using the LCD magnification would have solved that but man, it's a slow process during a live performance that would lead to many missed shots. I can focus 5X as fast (and with 98% accuracy) with the M9 as I can manually with the NEX/Leica combo. Also, with the NEX sensor, there seems to be less "WOW" than with the M9 sensor…
Thoughts on the NEX-5 and Leica combo
The NEX and Leica combo can give better color and image quality over the two Kit lenses that Sony offer BUT spending the big bucks on Leica glass for your NEX will not get you into Leica territory when it comes to flat out IQ. It's slower to focus than an M, has less sharp and dynamic files than an M, and in all honesty, the M9 does just as good as ISO 2500 as the NEX does in the same range. Still, for $600 the NEX is a little powerhouse that is one of the coolest buys at the moment (still) for those not wanting the bulk of a DSLR and for those who do not want to spend the big bucks on Leica.
Still, I can't see myself going out with the NEX and Leica glass when I own an M9. If I did not own an M9, I do not think I would spend $2-$3000 on a Leica lens to use with my NEX camera. I'd probably go for a Zeiss 50 Sonnar in the $1000 range instead.
I've written several times about this little NEX but I still enjoy it. Also, don't forget J-Tec! They offer some unique accessories for your NEX and they are a site sponsor!
Where to next?
We are leaving Cape Town in a few hours and heading to Switzerland for 3-4 days before heading home. I will try to shoot the NEX more with the Noctilux in the next few days. Also, the Matterhorn mountain is calling my name..should be fun. Stay tuned!
Steve
HELP ME TO KEEP THIS SITE GOING AND GROWING!! IT"S EASY TO HELP OUT!
Remember, anytime you follow my links here and buy from B&H or AMAZON,
this helps to keep my site going. If it was not for these links, there would be no way to fund this site, so I thank you in advance if you visit these links. I thank you more if you make a purchase! I have nifty search bars at the upper right of each page so you easily search for something at either store! I currently spend 10-14 hours a day working on this site and the only way that I can pay for it is with your help, so thank you! Currently my traffic has been increasing but my funds to pay for the site has been decreasing, so any help would be GREATLY appreciated!
Even if  you buy baby food, napkins or toothpicks at amazon it helps this site, and you do not pay anything extra by using the links here. Again, you pay nothing extra by using my links, it is just a way to help support this site, so again, I thank you in advance 

If you enjoyed this article/review, feel free to leave a comment at the bottom of this page and also be sure to join me on twitter or my new facebook fan page! Also, you can subscribe to my feed at my subscribe page HERE and read these posts in your browser or news reader! Also, the new
[ad#Adsense Blog Sq Embed Image]