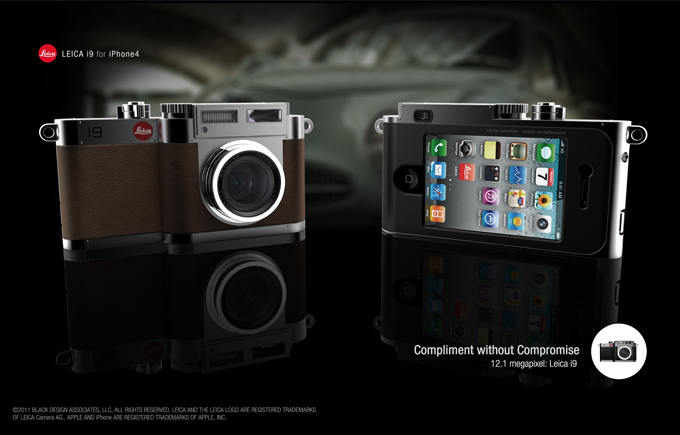 So last night I start getting e-mails flooding my inbox about this Leica i9 concept camera that has been posted online by Black Design Associates. I took a look and it appears there has been quite a bit of thought put into this thing! The i9 would combine your Iphone 4 with a fixed Leica lens rangefinder system.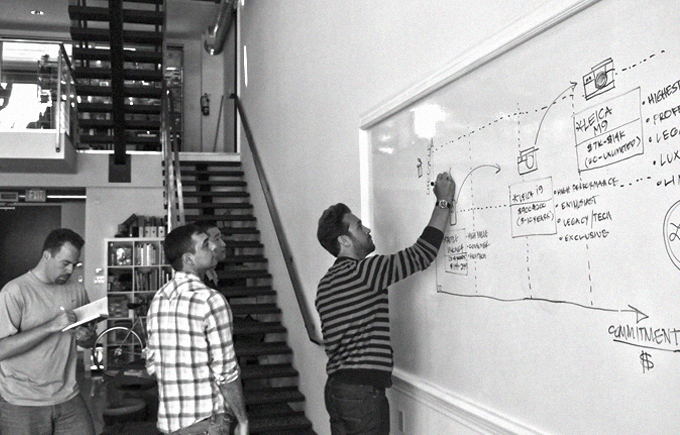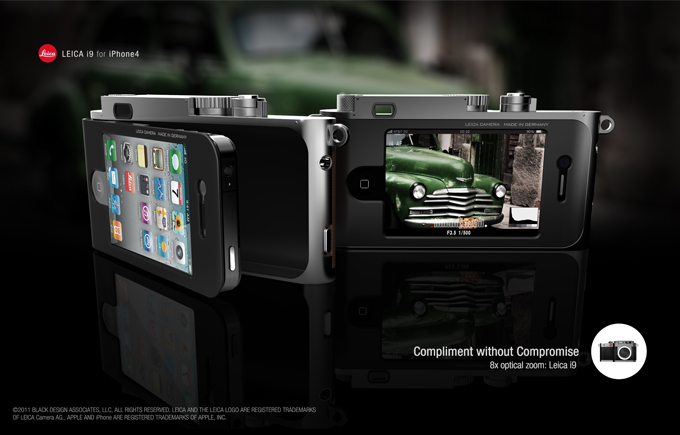 Just sliding the phone in to the back of this camera body would activate it and you would be ready to rock with dedicated aperture dials, a light meter, and a flash. The camera back opens like a film door and is interchangeable, so when a new Iphone is released, a new back would be as well. Interesting idea with a target price of $1200, but again, this is all fantasy and concept. Fun to see someone putting some work into this though. Besides, this could be the future of cameras! Who would buy one of these if it were available? I have to admit, it looks gorgeous!
Be sure to read all about it HERE.