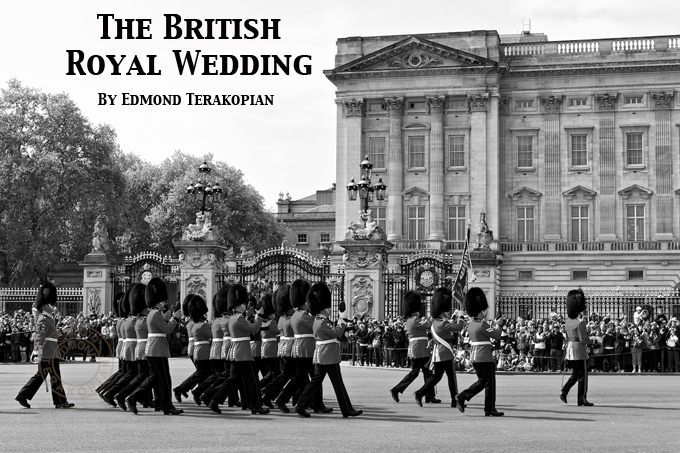 The British Royal Wedding with a Leica X1, M9 and Noctilux 0.95
By Edmond Terakopian
It's not everyday that there's a Royal Wedding and the last time there was this much excitement was when Price Charles married Lady Diana; actually, I think there may have been even more excitement this time round as Prince William is much loved and the nation seems to have taken to Kate Middleton rather well!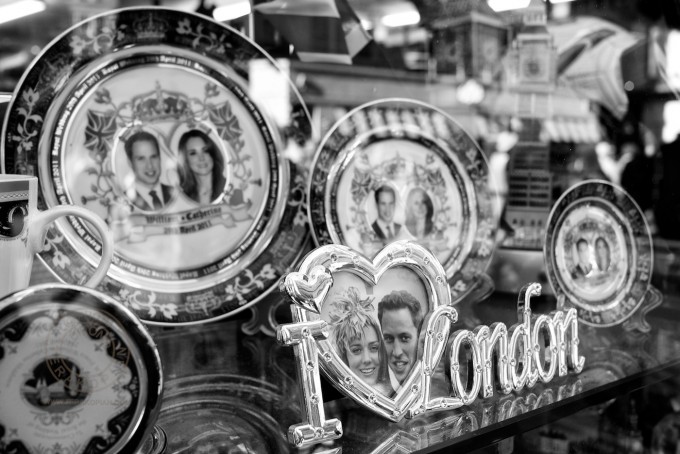 What all this meant was that pictures from the event would be sought after and the pressure was on. It soon became apparent that it was going to be a logistical nightmare; accreditation, the cost of some of the spots, geographical distance between locations and the hundreds of thousands of spectators meant that it would be impossible for one photographer to cover everything. The prime locations would be the domain of the papers and agencies.
I needed something different; I was shooting for Polaris Images and my pictures were headed more for the magazine market. I needed to find a way of telling the story. My decision was to photograph the reaction of the people and the atmosphere. I started my story with memorabilia, went on to the super dedicated fans who camped out nights before and then onto a good old fashioned British street party; all about atmosphere.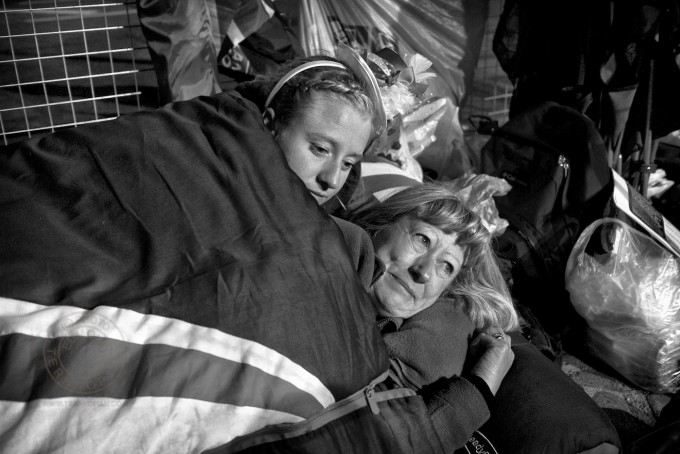 I was caught off-guard though! I had put aside an evening as i was invited to the World Photography Awards, followed by the exhibition, drinks and networking gathering. Halfway through the awards ceremony I saw an email from Polaris letting me know that campers had shown up at the Westminster Abbey and they needed material. I make it absolute policy to always have a camera with me no matter what. However, I was a bit worried if I could shoot a feature assignment properly on a pocket camera. Well, I must say that the Leica X1 rose to the challenge beautifully and I shot the entire set of night camping pictures on it. At 800 and 1600ASA it performed beautifully and I managed to get a few good shots.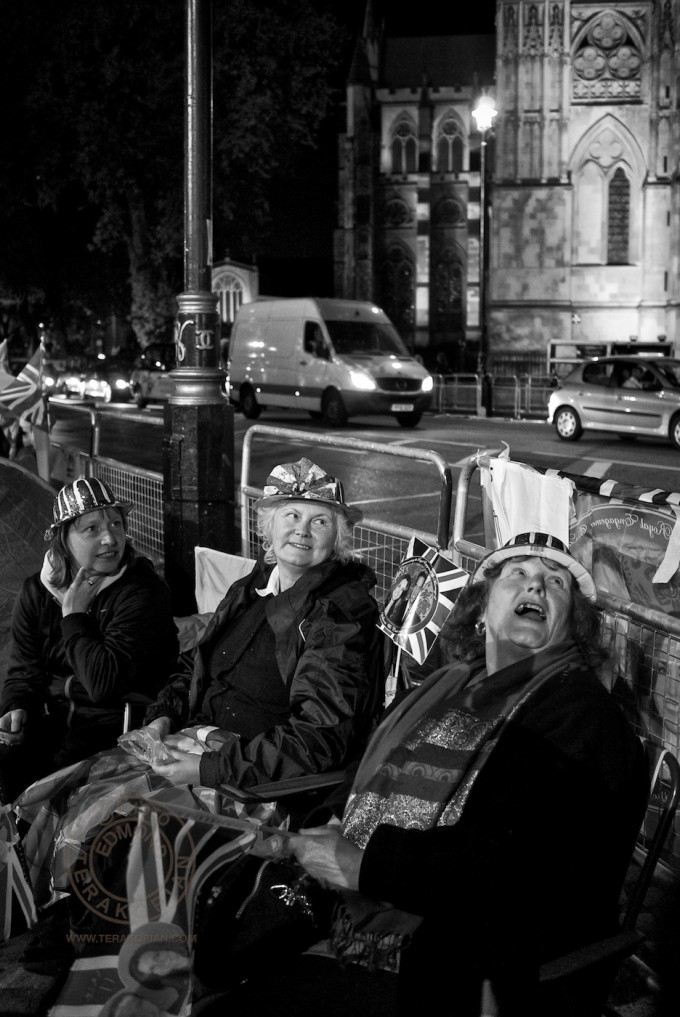 I went back to the camp during the following day. This time I was properly kitted out. In my little Fogg b-laika shoulder bag I had my Leica M9, 21mm Elmarit, 35mm Summicron ASPH, 50mm f0.95 Noctilux ASPH and 90mm f2.5 Summarit. On my shoulder I also had a Canon 5D MkII with a 135mm f2L lens for the more distant and tight shots. Having worked the scene for around an hour or so I decided to leave and go to Buckingham Palace to see what was happening there.
Whilst at the Palace I shot a set of rehearsal type shots with the guards and also found more fans camping. It was wonderful; I had found fans from Zimbabwe, San Fransisco, Sweden, Australia to name just a few places. I made more pictures here and then shot off home to edit and file my pictures to Polaris.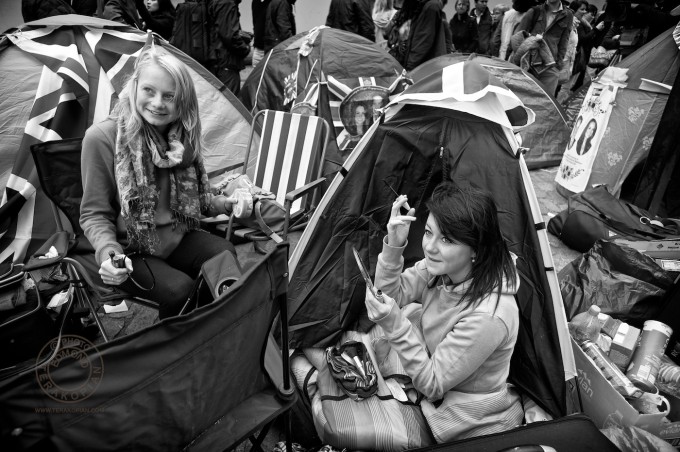 –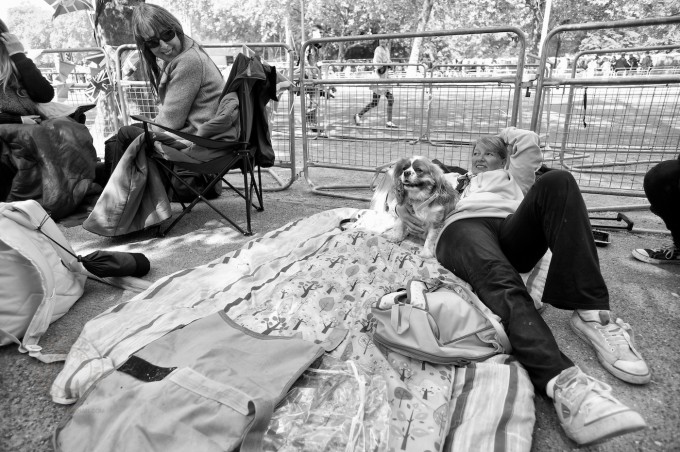 –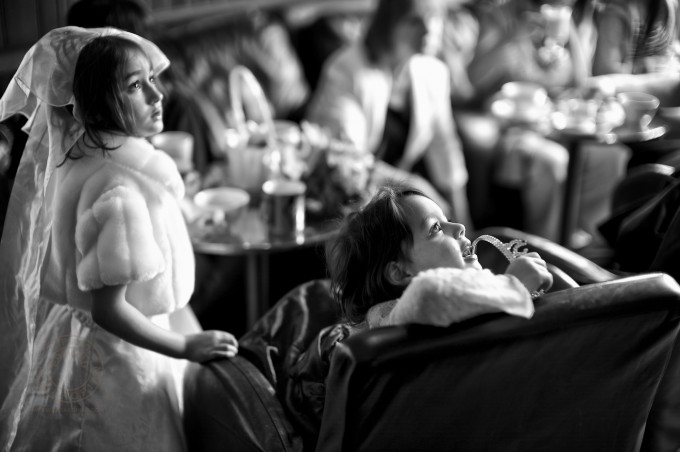 For the day of the wedding, after several weeks research, I had found what I hoped would be the perfect street party and it turned out to be so. This lovely small road had been shut with a pub at one end and a row of tables filling the street to the other end. Taking pictures inside the pub whilst people watched the TV screens to the party outside gave me a nice range of atmospheric imagery. After around five hours I was done and I went back home to edit and send.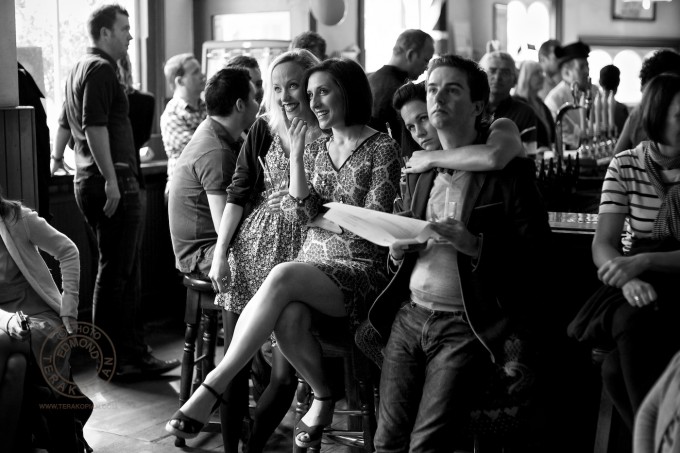 –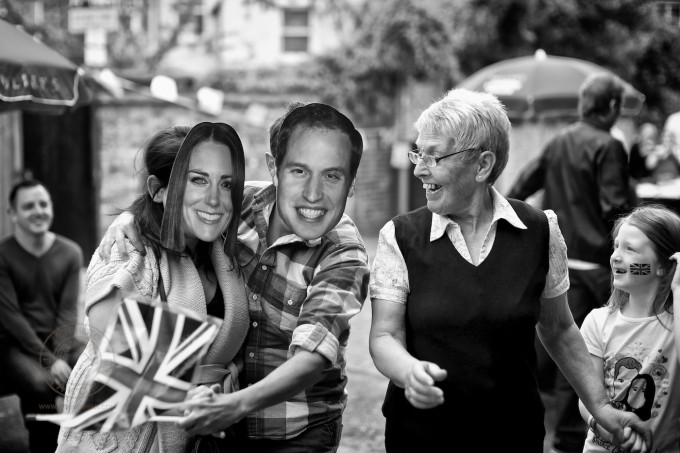 What surprised me about this assignment was just how much of it I shot on the 50mm Noctilux; I'd shot around 75% of the entire project on the Nocti. When I looked through my work, I realised that I could have shot the entire thing with just the M9 and the 50mm Noctilux!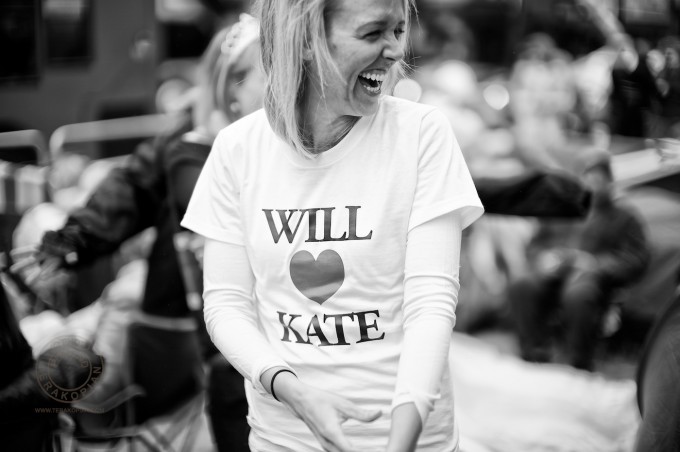 On a technical note, I did all my editing, captioning and image processing on Apple's Aperture 3. For the black and white images you see here, I also used Nik Software's Silver Efex Pro 2.
To see more of these pictures, please visit:
http://www.flickr.com/photos/terakopian/sets/72157626496350197/
and for colour:
http://www.flickr.com/photos/terakopian/sets/72157626629213070/
I also have a short blog post at:
http://photothisandthat.co.uk/2011/05/02/royal-wedding/
My website is at: http://www.pix.org.uk/
Lastly, you can follow me on Twitter – @terakopian
[ad#Adsense Blog Sq Embed Image]