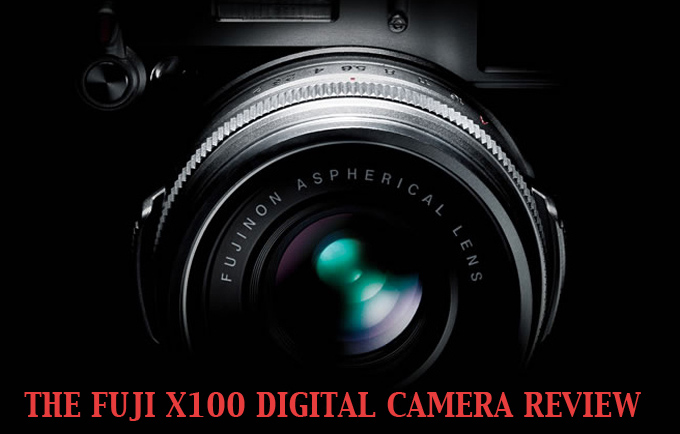 The Fuji X100 Real World Review
Does it live up to the Hype?
By Steve Huff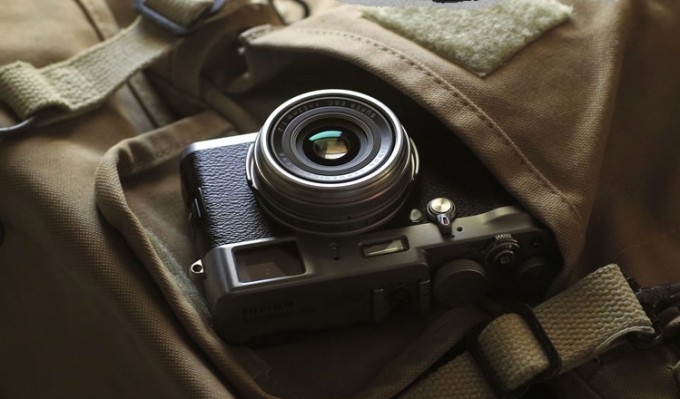 WooHoo! The Fuji X100 is HERE and my review is EARLY!
The Fuji X100 has been one of the most anticipated camera releases of recent memory, and understandably so. It is so much different than the crop of DSLR's and tiny DSLR copies that flood the market every month or two and Fuji seemed to have listened to what many photographers, hobbyists, and pros alike wanted in a camera. They also seemed to be going after the Leica X1 from day one, even going as far as naming this camera the X100. Fuji knew what they were doing, and their marketing and hype for this camera has been remarkable. Perfect.
The Fuji X100 has those luscious Fuji colors which I LOVE. Super sharp here, even at f/2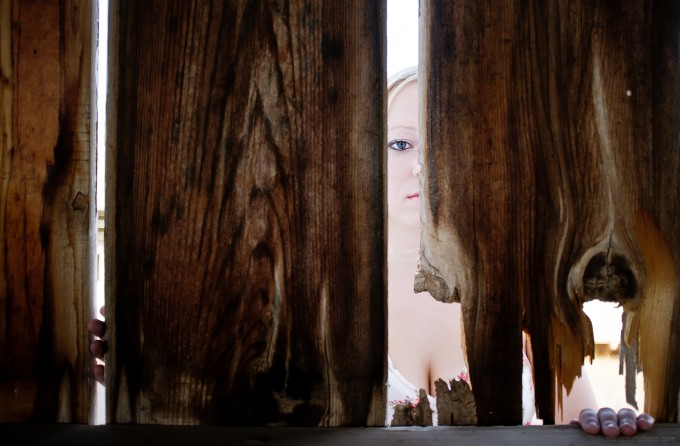 –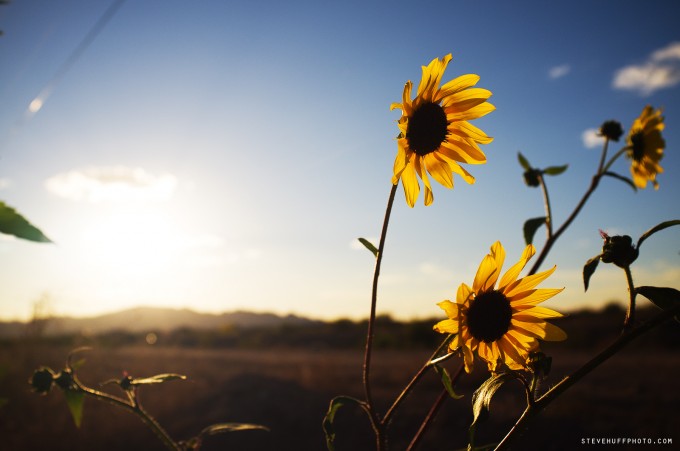 Fuji says that the X100 was designed by photographers, for photographers. Even Fuji themselves consider the X100 the "professionals choice" and at $1200 it is priced up there with some very good DSLR cameras, but those who are interested in this camera are NOT interested in a big old DSLR. Nope, those who want the X100 are looking for something fresh, new, exciting, small and classic. As I recently found out for myself, the X100 is all of that and more.
There has been insane amounts of hype over the past few months on this unique little guy, and here I am, with my very own X100 sitting on my desk! What you want to know of course is if it is all it is cracked up to be. Well, the answer to that will lie in this review, so read on. In many ways, the X100 is a phenomenal camera, and in others it almost feels like a rushed to the market product. How so? Read on to find out the details and ALL of my findings during my review time with this special breakthrough camera.
[ad#Adsense Blog Sq Embed Image]
It's all about the photos right?
Just so you know, this review will be heavy on the photos that this little camera can produce in regards to image quality, color depth, character, lens character and ISO performance. Not so much on technical testing and freaking out over every little thing. I'm a laid back reviewer and prefer to talk about the "usability factor" of a camera rather than stress over silly tech things. If a camera works well out in the field AND gives good results AND is a joy to use, then hey, I'll enjoy the hell out of it. But right off the bat, I knew the Fuji X100 had some serious MOJO going on with its super sexy Rangefinder style design and it's very cool OVF/EVF Hybrid design. I also knew the image quality would deliver once I loaded up some early images…
The X100 – Love the classic rendering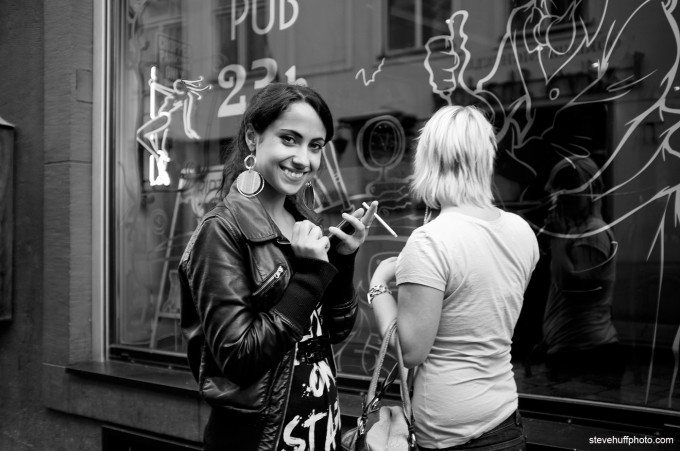 –
The Fuji X100 – This image was shot at F2 and ISO 1250 – where is the noise? What IS there is very pleasant.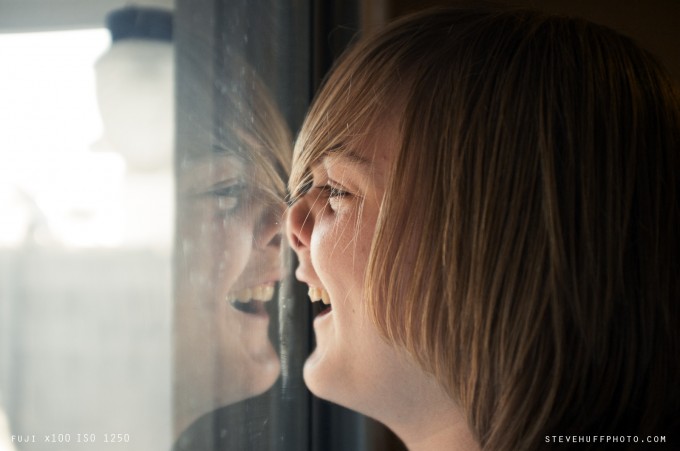 –
Base ISO – The richness, color and dynamic range is spectacular!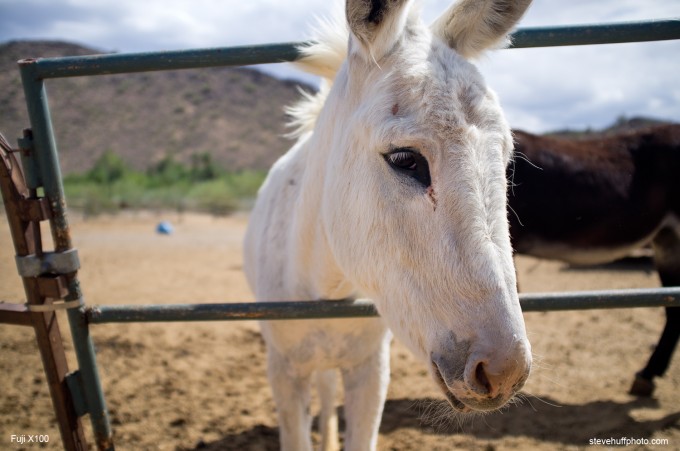 The X100 is Classic in looks, But it is NOT a rangefinder!
I was out with the Fuji this weekend and a guy approached me asking me if that was indeed the X100 I had strapped around my neck. I told him "Yes it is!" and he continued on to say how Leica is now in trouble as the M9 will drop in sales. He asked "Who would buy and M9 for $7000 when you can get an X100 for $1200"? I then went on to explain that the X100 is NOT a rangefinder camera, using manual focus with it (the x100) is slow, cumbersome, and unpleasant…nothing like an M. I also pointed out that it has a different, smaller sensor size, and a fixed lens. It's also not built as well as the M9 nor does it give the total image quality of an M9. He thought for some reason that the X100 was a rangefinder! Made me wonder how many others out there thought the same thing? Still..an M9 is $7000. A 35 Summicron is $3000. The X100? $1199.
If you are familiar with my reviews, you have seen this shot a few times already 🙂 Driving, and I snap the image in my rear view mirror. Out of all of these shots I have taken, this one with the fuji is my fave.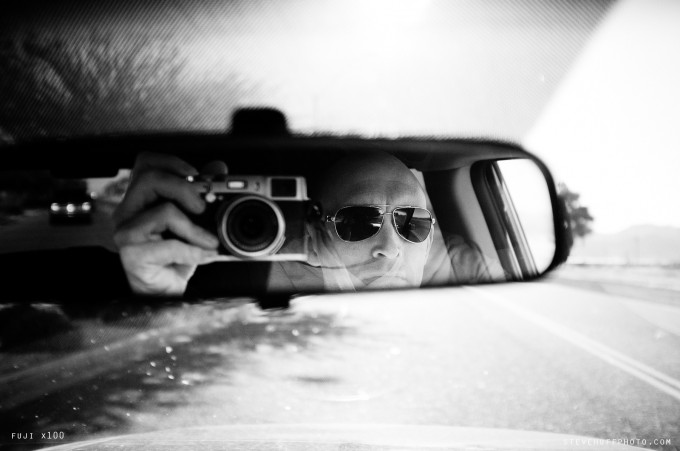 –
True, the X100 has the look, feel and style of a rangefinder camera but this is in looks only. In operation and use it feels like a traditional digicam. In many ways, it feels like the classic Digilux 2 sometimes. It's on the small side, its shutter is super silent, you can adjust aperture on the lens, and it has that classic look and feel. It wipes the floor with the Digilux 2 though in regards to ISO performance, image quality, and with its great OVF/EVF viewfinder. So just keep in mind that the X100 is more like an Olympus E-P2, a Ricoh GXR or Leica X1 but…and yes, I am saying this…IT BEATS all three of those in almost all areas.
Size wise, it reminds me of the Olympus E-P2, just a bit taller (due to the viewfinder). It feels about as solid as an E-P2 as well, maybe a bit more solid, which is a good thing as the E-P2 is the best "feeling" PEN camera to date IMO. Performance wise, it is up there, if not better than the Leica X1 and Ricoh GXR, both of which surpass the little Olympus PEN and Panasonic micro 4/3 cameras due to the larger APS-C sensor that resides in them.
The X100 has a smooth rich quality when shot at lower ISO's…
wide open at F2 and ISO 200
–
Using the spot meter I was able to accurately expose this shot in the full AZ sunshine. At F4, the X100 is razor sharp. Click image for larger better version. The  greens are rich and deep. Leave it to Fuji for color! TO BE Honest, this file challenges what I get from the M9. IMPRESSIVE.
–
The Specs of the X100
Large 12.3MP APS-C Size CMOS Sensor
FUJINON 23mm (35mm equivalent) Single Focal Length Fixed F2 Lens
Switchable Optical/Electronic Viewfinder
2.8″ LCD Monitor W/460K-Dot Resolution
JPEG + RAW (Process In-Camera)
100-12800 ISO Capabilities
HD 720p Video W/Stereo Sound
Classic Design Magnesium Alloy Body
High Speed Contrast Autofocus
Built-In Flash–Compatible W/Optional EF-20 & EF-42 Shoe-Mount Flashes
–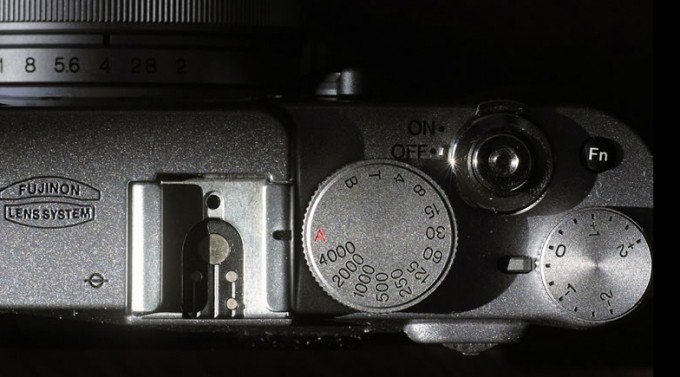 –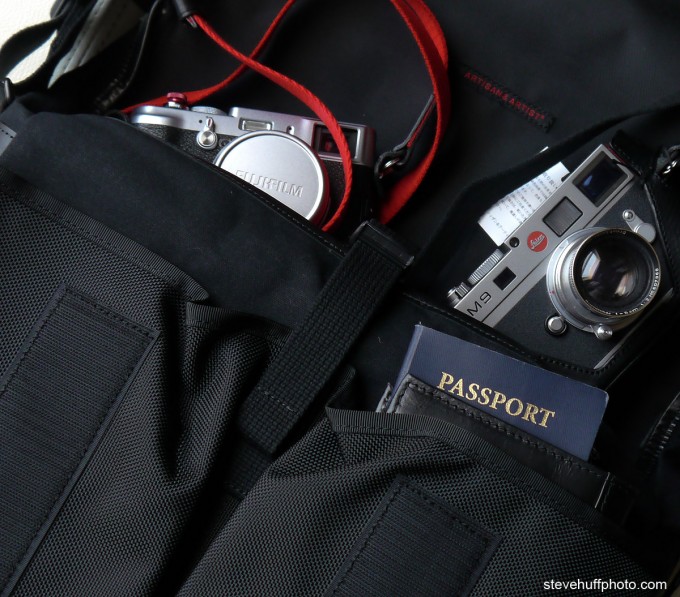 The Shooting Experience – Feel, Menus, OVF/EVF, AF, and Taking Photos with the X100
As I may have mentioned I was VERY excited to receive this camera and the one shop that came through for me in getting the X100 so fast was Precision Camera.They are not a site sponsor nor do I make any money from them but they were fantastic. I dealt with Robert and he was GREAT. Even shipped it out to me for Saturday delivery! Great guy and great shopping experience. B&H Photo who is a site sponsor also sells the X100 HERE.
After charging the tiny battery up I took the X100 outside to my backyard for one of those quick snapshot test sessions. You know the ones, where you go outside and shoot trees, leaves, flowers and even dirt just to see how the camera renders. I do this to see the cameras character because I can tell just by shooting leaves, or trees, or my dog how the camera is going to perform once i get it out and start shooting some real stuff with it. Then over the next couple of days I started taking it with me everywhere. In Phoenix AZ it is pretty boring photography wise. It's hot, the sun is brutal, there are lots of "browns" due to being in the desert and there really is no cool downtown life here. So my first few days with the X100 were limited to shooting my son, my dog, my feet, and heading out on a solo trip to the Zoo. Fun 🙂
When I shot with the camera I always shot with JPEG Fine and RAW so I could judge the JPEG's and the RAW files. When shooting JPEG you can choose between Fuji film stock like Provia, Velvia and Astia but IMO they are not really so accurate. To get the most of the X100, shoot RAW.
ISO 400 – f/2  – Lovely!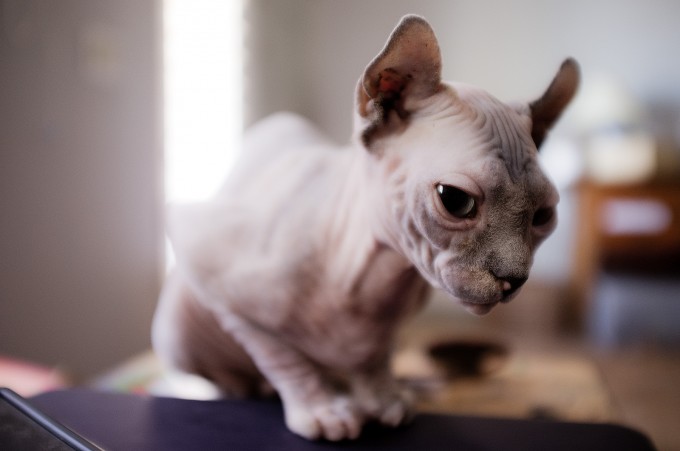 –
The rendering is almost…shall I say…Leica Like?
–
Great portrait  rendering at f/2!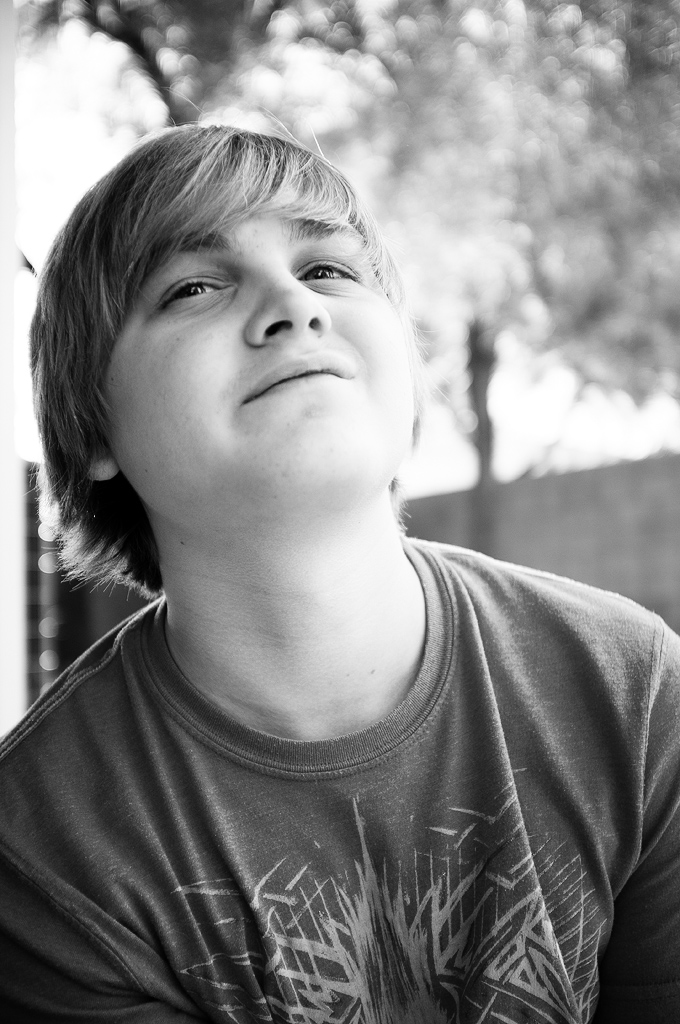 –
One of the Giraffe shots in full mid day sun. The built in ND filter on the X100 is a godsend. Leica, are you listening? This was shot at f2.8 and is as sharp as any APS-C file I have seen to date.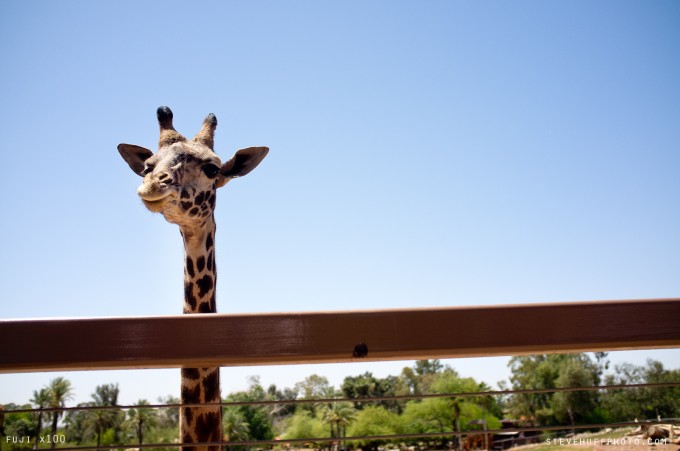 –
LOVE the way this camera renders portraits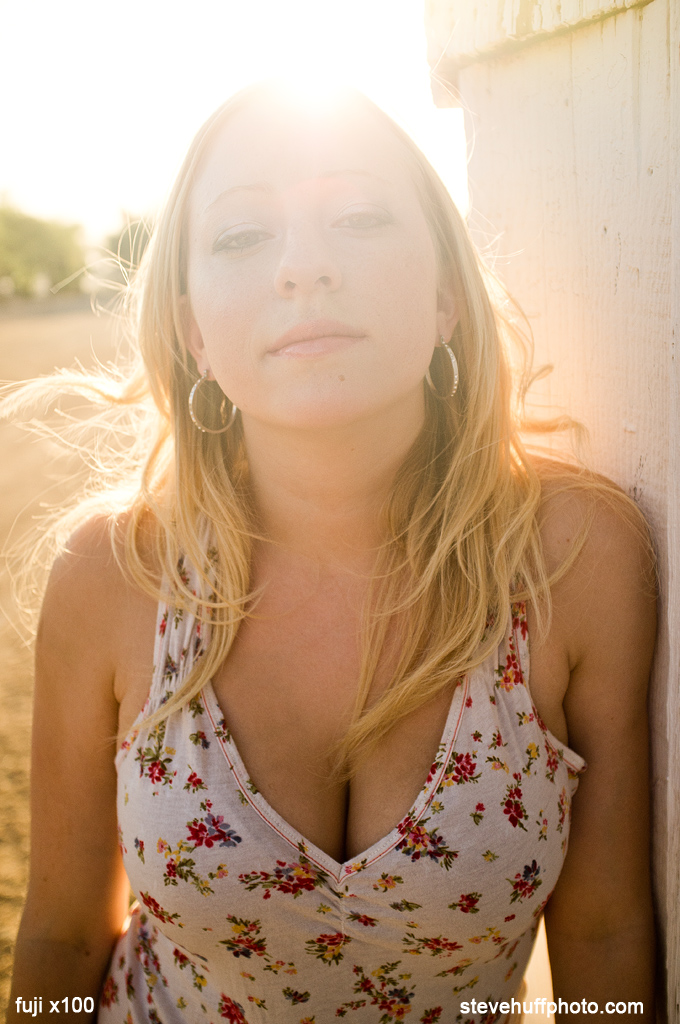 OK Here it goes. I am enjoying the hell out of this camera. Shooting with it was pleasure and the OVF is amazing for this class of camera. I hear people saying the X100 costs too much. Huh? It's closest competition, the Leica X1 is $1995…$800 more, yet the X100 beats it in just about every conceivable area, and I am a HUGE HUGE HUGE Leica guy! Uh oh! Now I did it. The fact is that I have extensive experience with the Leica X1, and I LOVE the X1. It was my fave compact for a loooong time, but it's getting old and the Fuji X100 proves that fact.
–
The Fuji X100 vs the X1 – from a hardcore Leica guy.
Let's take a look at the facts…
Resolution
X1 – 12MP – X100 – 12 MP – TIE
Build
To me…the X100 wins here. Just feels a TEENY BIT more solid to me. Both are very good though.
Looks
Both are awesome. Both are classic. This will be personal pref. Me? I like the X100. More classic. At the same time, when holding and looking at them side by side, I also love the X1. The X100 looks a little cheaper in looks, though the design is more classic. The X1 is more classic modern.
AF Speed
X100 wins SLIGHTLY, even with the X1 V2.0 Firmware update. Low light AF speed? About equal which is not the best but not so bad either.
High ISO
X100 gets the nod. ISO 6400 is usable and pretty damn good. X1 max is 3200 though still good at this ISO. Still, X100 is cleaner at 3200.
Lens Quality
TIE but X1 is sharper – Not only is the X100 lens faster at F2 vs 2.8, by 2.8 it is just as sharp by F4 as the  X1 lens and appears to give more shallow DOF for some reason. BUT the X100 lens has more barrel distortion than the X1. It's a tradeoff. DO you want super crisp lens perfection (Leica) or a more creamy smooth look with more speed but just as sharp, only with some distortion? Hmmmm. X100 = classic low contrast look – X1 = sharp contrasty modern look.
Image Quality/Color
TIE – Personal preference here . The Fuji will give you those Fuji reds, blues and yellows. The X1 is more neutral, which can be good.
Viewfinder
X100 as the X1 doesnt have one. The VF in the X100 is SUPERB. OVF/EVF – brilliant.
Battery Life
TIE – Both seem about the same. 250-300 shots.
Usability
X1 – The X1 wins here as it is just so simple. Nothing difficult at all. Just turn the knobs and shoot. The X100 is also excellent with it's aperture dial on the lens but it has some issues with usability and buttons. Most can be fixed with a firmware update.
HD Movie Mode
X100 – X1 doesn't have one.
Price
The X100 is $800 less and honestly is the camera filled with more features. This means that the Leica X2 will have to kick some serious ass to compete.
That just about sums up my thoughts on the two cameras. The X100 surprised me as many were telling me it wasn't up to the X1 level. I found it to be the opposite so I am telling it as it is. It's just "different" in its image output.
COMPARISON
I just added a whole post with my comparisons against the Leica X1 and you can see it HERE. For this review, here is a quick comparison made by a reader of the site, Chad Wadsworth (Thanks Chad, his website is HERE) –  Two RAW files, processed exactly the same. One from the X1 and one from the X100. I no longer have an X1 so I could not do a comparison.
The Image that was shot with both the X1 and X100
–
and the 100% crops. Processed the same from the RAW files
The X100 Crop
–
and the X1 crop
So as you can see from that comparison, the X100 is equal, if not a tad better than the X100 in regards to detail, and IMO, color. How about one more?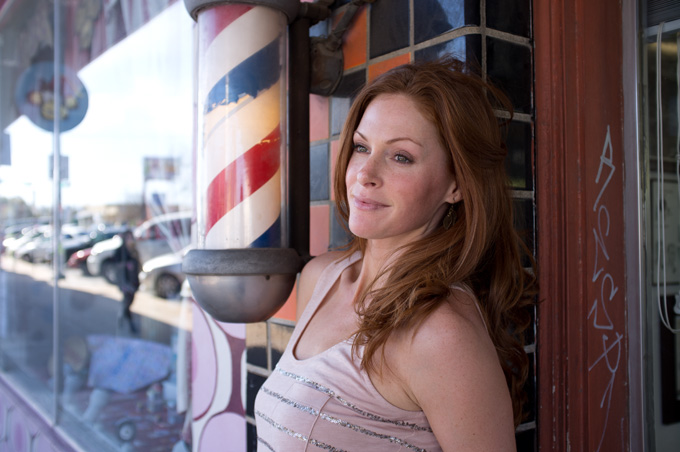 and the 100% crop from the Fuji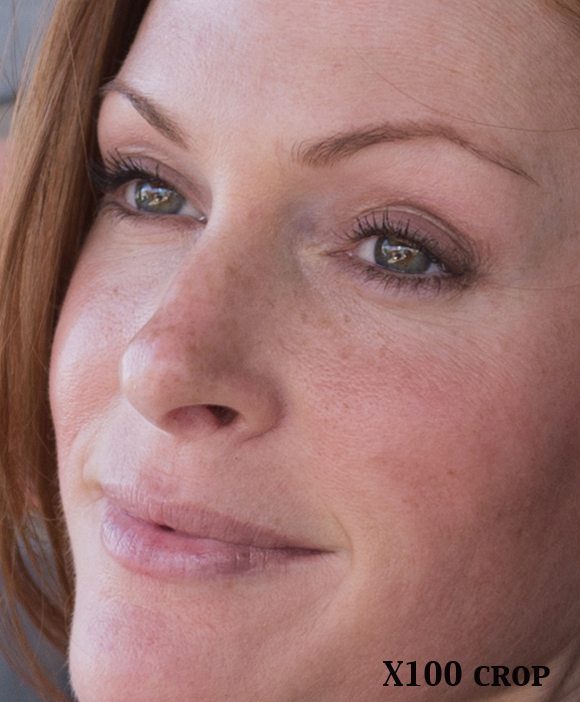 and the X1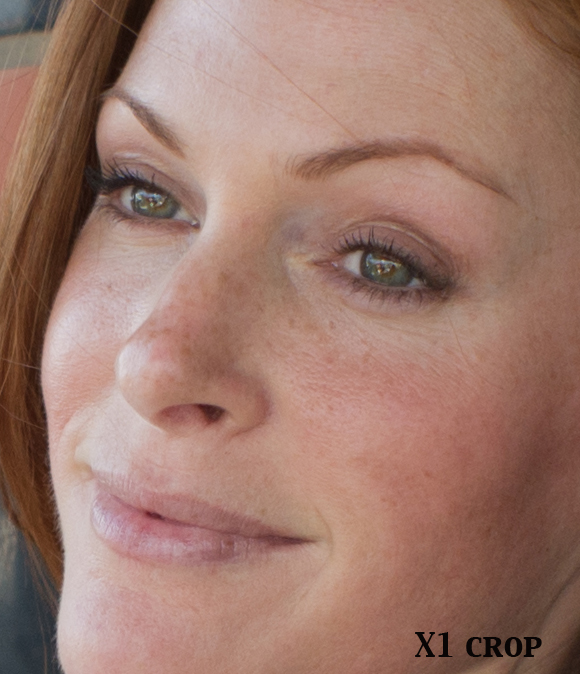 It's a close call, almost equal even and when printing you would never see a difference. But there is a different color signature to each camera, so which one do you prefer? GIven that the X100 at least matches the X1's image quality, and it has all of the extra features like the Viewfinder, better high ISO, HD video mode, same classic styling, beefier build, and a faster lens it seems to me that the X100 is the better buy at $800 less.
–
The X100 1st look and a more detailed look on video…
–

–
A more detailed video going over the menu system and more…
The X100's Build & Feel
The camera felt wonderful in my hands. Light enough to not get tiring but heavy enough to know you are shooting with a quality camera. The black grip material that covers the X100 is a bit slick. It doesn't feel luxurious or anything (but neither does the material Leica uses on the M9 or the X1) but it does its job and provides a grippy feel when your fingers are wrapped around it.  The camera feels like it is built well but it is not a tank like or jewel like build that many associate with Leica or some professional Nikon cameras. It feels much more sturdy than the Leica X1, but not as nice as an M9. Hard to explain but let me say that I thought the camera looked much nicer in person than it does in the photos we all see, even the photos on this page. The camera feels GREAT slung around me with a long strap. I was happy with the build of the X100.
The X100 in action at night!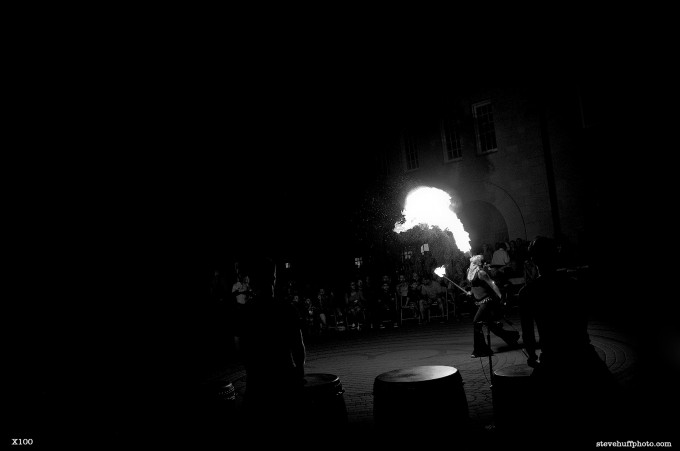 –
USE A FAST SD CARD for fastest performance of the X100!
When I first started using the X100 I was using standard SD cards. Start up time was SLOW ranging from 2-4 seconds! After buying THIS SD card, which is a 45 MBPS card, startup is almost instantaneous, AND write times have improved. I highly recommend THIS card! It's what I am now using in my X100.
–
The X100 Has Serious MOJO- The IQ and Hybrid VF – AWESOME!
Image Quality – Wonderful!
The good news is that the X100 can put out a really nice quality image. The 35mm equivalent lens on the camera is more classic than modern, but it's VERY nice. At F2 the camera is sharp but classically smooth. By 2.8 it is SHARP and detailed as you could want it to be. There IS barrel distortion with the lens though and if you take a close up portrait you can see it with the effect of someones face or nose being larger than it is. The lens is not perfect, nor is it a masterpiece but it is probably the equivalent of something like a Leica 35 Summarit in the way it renders along with its distortion amount. That alone makes the camera a great buy IMO. The lens is not one of those super sharp corner to corner types when wide open but stop it down and yo will get detail. Generally though it is sharper in the middle and gets a bit softer towards the edges when shot wide open.
Wide open at F2, ISO 1000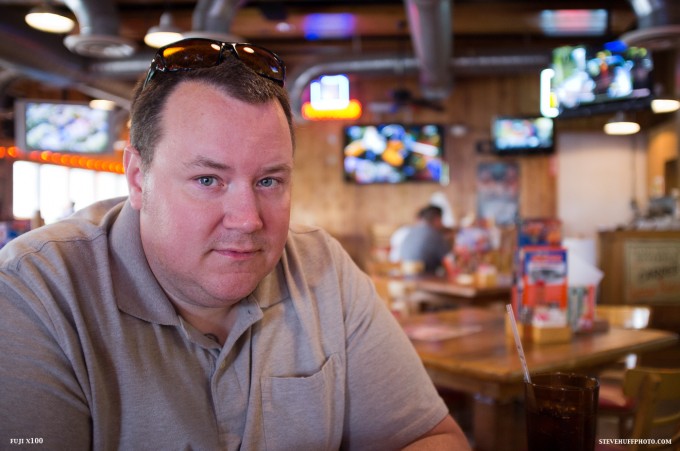 –
Here is a shot I snapped of a Semi that needed a wash…X100, F2, ND filter ON. Processed from RAW with a filter from Alien Skin Exposure 3 added.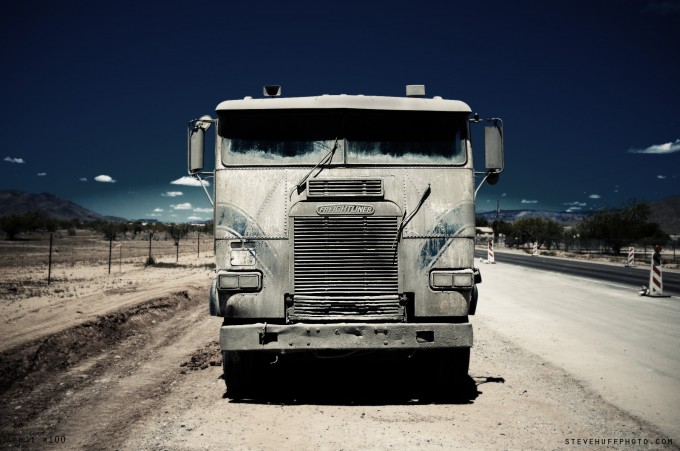 –
Up close, macro mode in the mall. A hermit crab rests on a hand. F2, ISO 200, 1/70s – Easy  to get shallow DOF and the Bokeh of the lens is nice.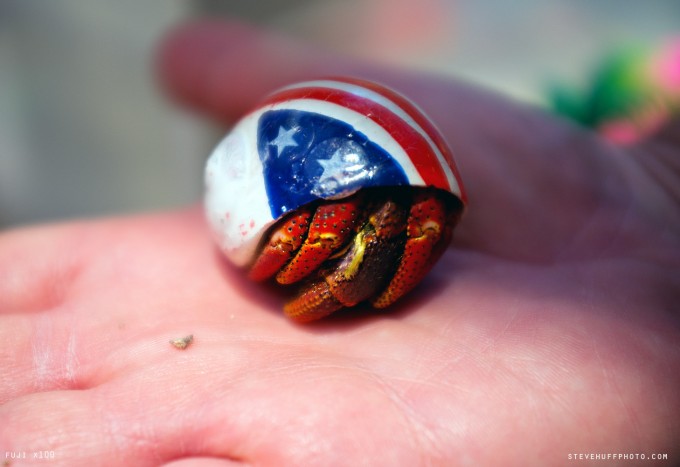 –
When you combine super color, hugh dynamic range and fantastic lens qualities, you get amazing results
I brought the X100 to lunch with me and snuck a shot of two guys across the way. Sharp, detailed, great color. F2 at 1/125 s.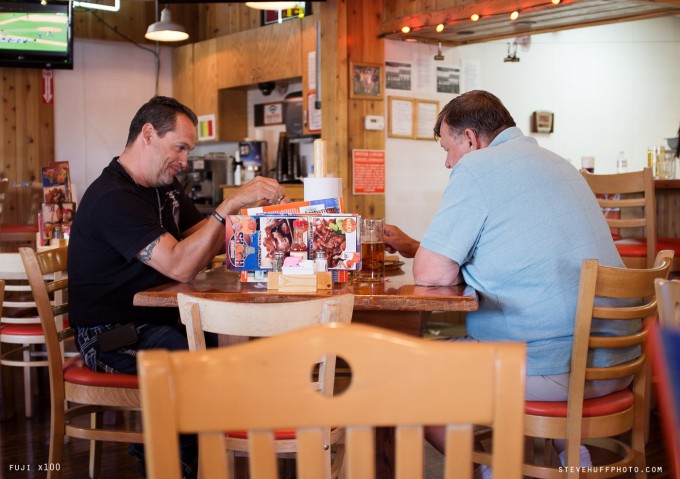 –
On the streets of Tallinn Estonia – X100 wide open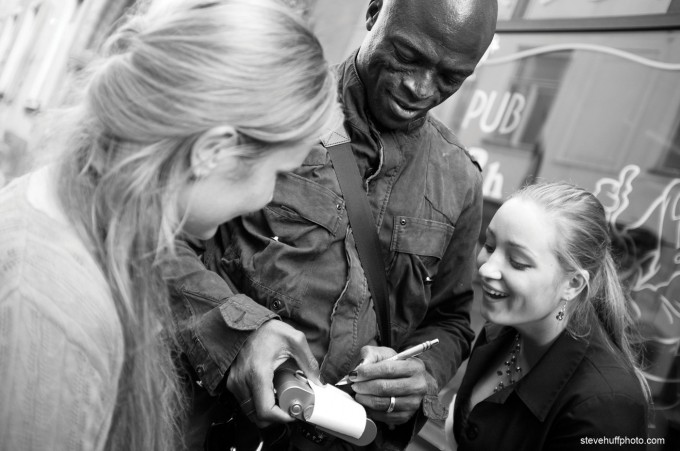 –
The Viewfinder – NICE!
The X100's viewfinder is really the first of its kind and I applaud Fuji for thinking outside the box here. For the first time you can use a camera with it's LCD, or its EVF (Electronic View Finder) or its OVF (Optical View Finder) and the OVF has an overlay that puts up a frame line for you as well as info on your settings. It's VERY cool but I found that I was using the EVF the most as it was more accurate for framing and it uses less battery over the OVF. Then I started using the OVF and was blown away by the clarity and the overlay of the data. This is a GREAT idea and I hope to see something like this implemented in the next Leica X.
Just flick the lever on the front of the camera and it will switch in real time. Pretty nifty.
Also, an earlier report on this site that was written by a reader here stated that the viewfinder was small and tiny. NOT true. I found the VF to be just fine. No, it is not going to be like a Nikon D3 but it's hardly small. I was able to frame my photos just fine using it. The X100 is a camera that one needs to use for a week or two before deciding on its fate. It does take some time to get used to, ESPECIALLY if coming from a speedy DSLR.
–
The X100's AF performance – It's NOT Perfect!
So you are probably getting the feeling that I am liking this camera! One thing I have not really talked about yet is the Auto Focus performance of the X100. How is it?
The Auto Focus performance. It's quicker than the Leica X1 but damn, it's tough to get it to be accurate all of the time. I have had many misses with it when using the center focus point and I just could not get it to focus on what I pointed it at.
UPDATE: When using the OVF, and shooting up close your focus may be off. I found when using the EVF or LCD the AF was spot on.
Overall, the AF of the X100 is very good but not perfect. Doesn't stop me from loving the camera.
The turtle in the pond. Again, the way the X100 renders the light is superb.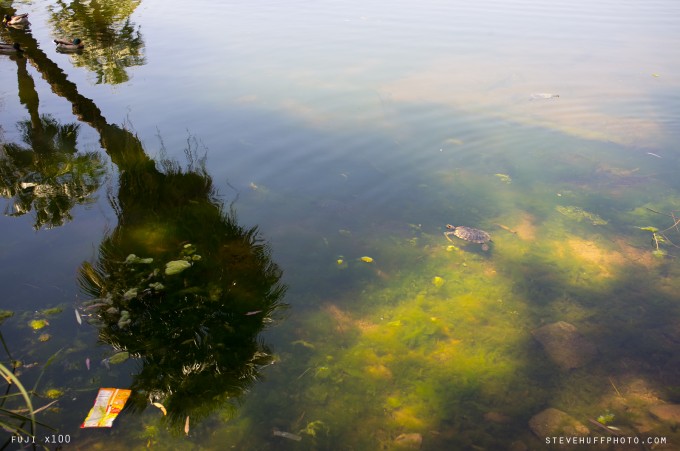 –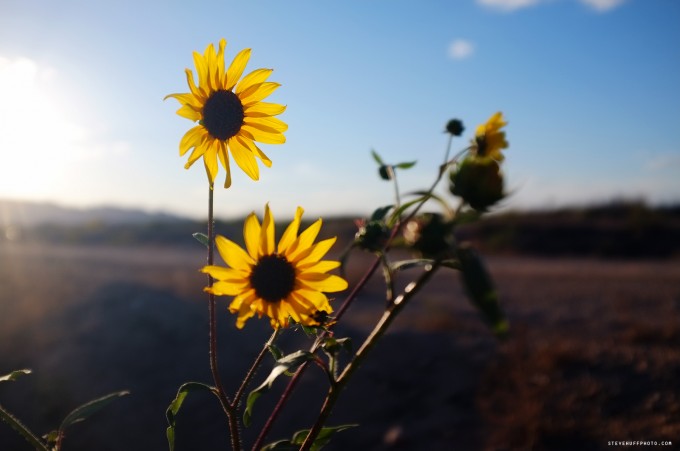 Using the Macro mode I was able to get semi close to these leaves blowing in the wind. Notice the flare? I like it…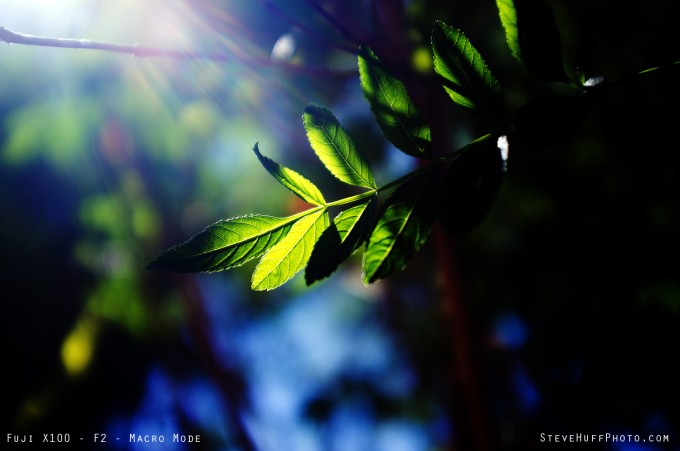 The X100 and High ISO
The latest group of digital APS-C cameras have been getting better and better in regards to High ISO low light shooting. The NEX-5 was the 1st to break the ISO 6400 barrier with USABLE files (in a compact, smaller NON DSLR camera).  The Leica X1 maxes out at 3200 and it has some noise but it has always been a nice kind of noise. The Ricoh GXR with the 28 and 50mm modules also had great low light performance at ISO 3200 and the Pentax K5, which is a killer SMALL DSLR also has silly high ISO capabilities.
So how does the X100 fare against these already good low light performers? Very good. From what I have seen the X100 has some of the best high ISO performance I have seen in a camera this size.
It's me! Late last night, almost NO light in the bathroom. This image is showing the scene to be brighter than it was. ISO 6400, F2…NOT BAD for ISO 6400. The color is still there as well.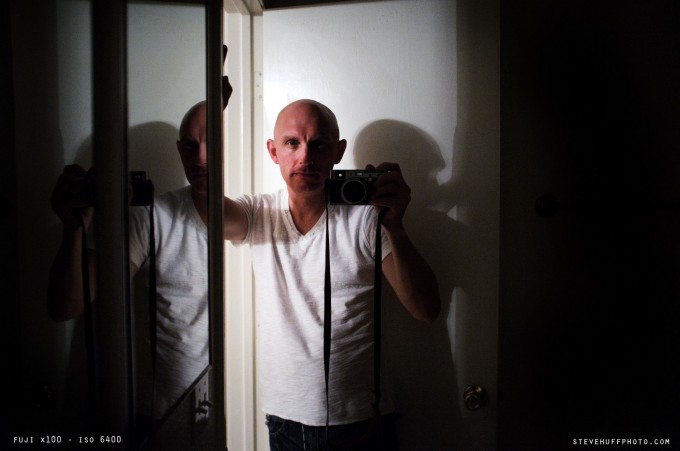 –
ISO 6400 – My desk at night. Only light was from my Imac. From RAW with no NR! Click image for the correct size so you can see the 100% crops.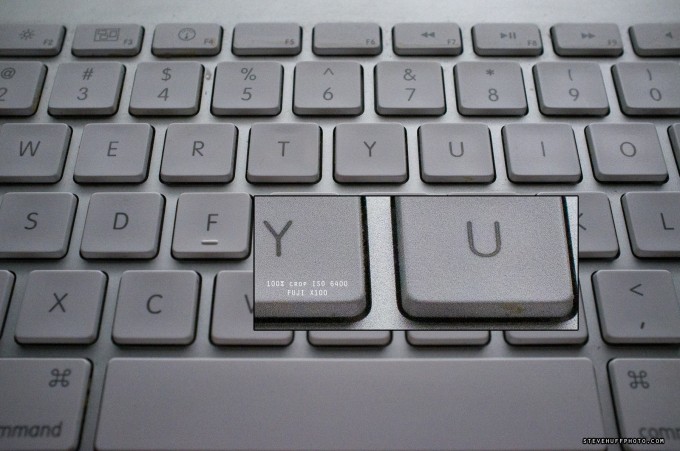 –
ISO 1000 – The colors are fantastic and  true to life, even at higher ISO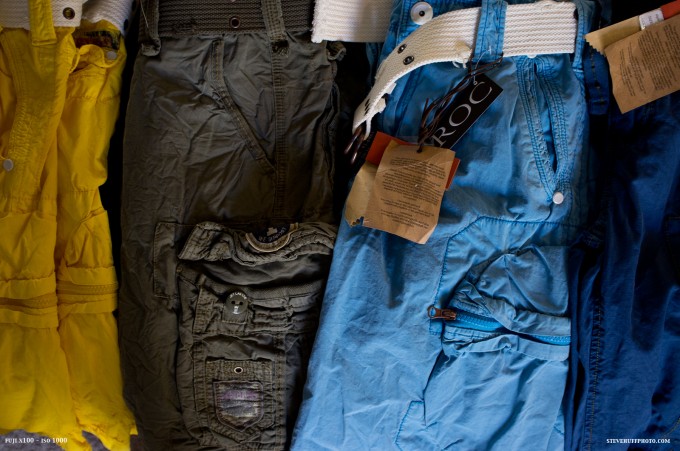 So, this is where I would normally put a crop from EVERY ISO but why would I do that? If the performance at ISO 1000 and even 6400 is this good, we know that anything UNDER this will be even better. It's all good.
–
The HD Video Quality
The X100 shoots 24FPS, 720P HD video. It is a but limited in this area because there is no manual focus during video and you can not change the aperture during video either. The mic pics up the noise of the lens focusing but from what I have seen so far, the video quality is excellent, mainly due to the lens on the X100. There is no image stabilization either so video can get a little shaky without a tripod.

–
The X100's Panoramic Mode
Much like the Sony NEX-5 and A33, the X100 has a sweep panoramic mode and when I saw it included in the "drive"menu I thought it was a novelty that wouldn't work so well. I had some luck with the Sony panorama mode so I took ONE shot today with the X100 in Pano mode and that was it.
You can click it to see the full size JPEG. You can not record a Pano in RAW mode, so you only get the JPEG. This is straight from camera using the "Velvia" preset.

–
The X100 Detail…
How about a look at some full size files and crops to see if this sensor can give us the detail we crave? (HINT: Yes it can!)
You MUST click on the image to see the larger version and the true 100% crop within the image. Detail? The X100 has it. This one was shot at F4 and as I would do if I were printing, I added some sharpening during the RAW conversion on this one.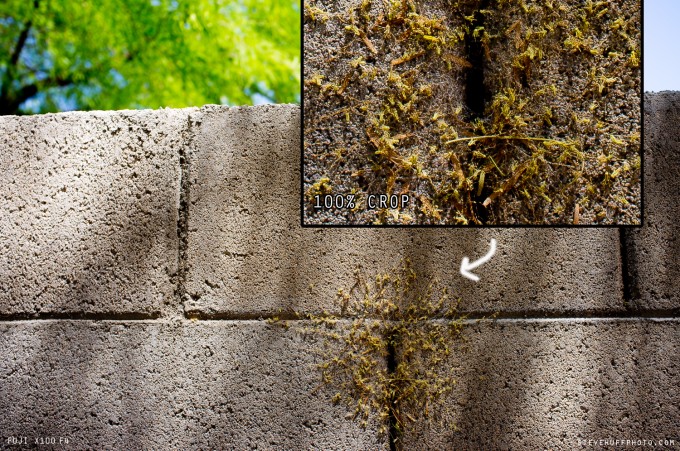 –
Saw this woman at the Zoo with her kids and snapped one as she fed the Giraffe. 100% crop detail is in the frame, but you must click on the image to see it correctly. F2.8 – NO sharpening was applied to this file.
–
f/4 detail  – click it to see what I mean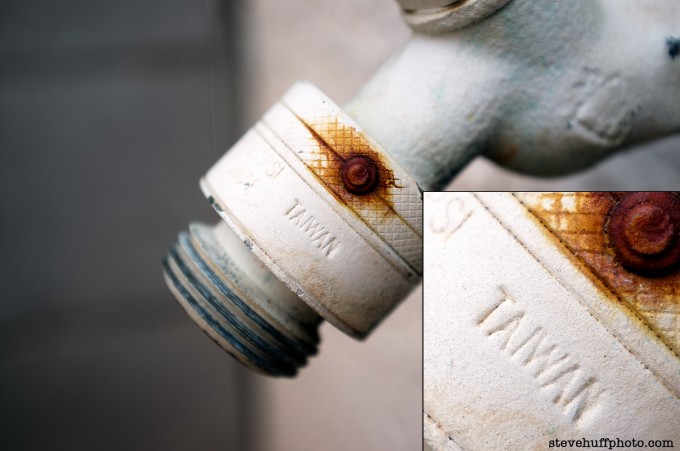 –
Here is a full size image, from RAW and some slight sharpening which is what I would use for print. Saved as a "9" quality JPEG in Photoshop. Click for full image!
–
The Film Presets – Velvia, Provia and Astia
When shooting JPEG you can set the X100 to shoot in one of three color presets. The Standard is Provia, which is supposed to simulate Provia film. For more vivid color, choose Velvia and for a more subdued soft look, Astia. Some early reviews pointed out that the Provia and Astia presets were mixed up…reversed. I also believe this  to be the case because the Astia preset, which is supposed to be more subdued and "soft" is more bold than the Provia preset. So it appears they are reversed…
Here is a sample of Each…
VELVIA PRESET – JPEG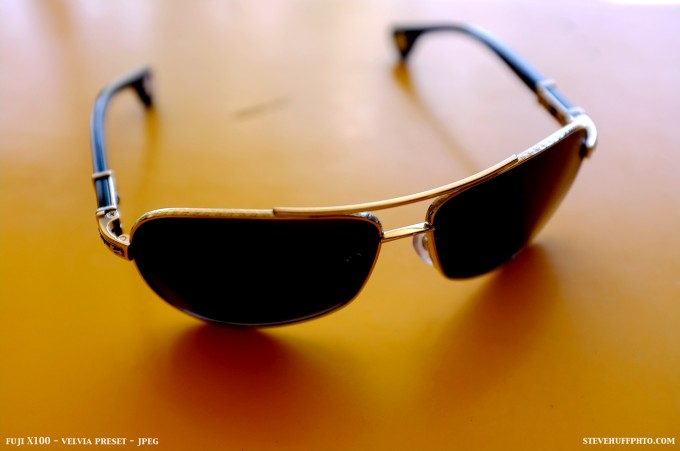 –
PROVIA PRESET (Is this one REALLY Astia)? – JPEG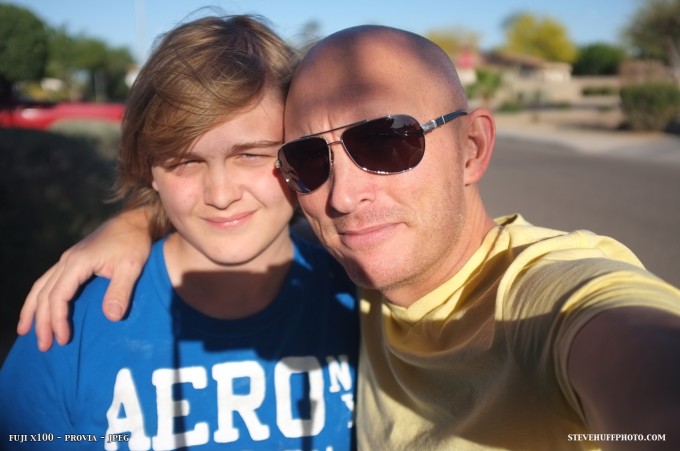 –
ASTIA PRESET (is this REALLY the Provia preset)?- JPEG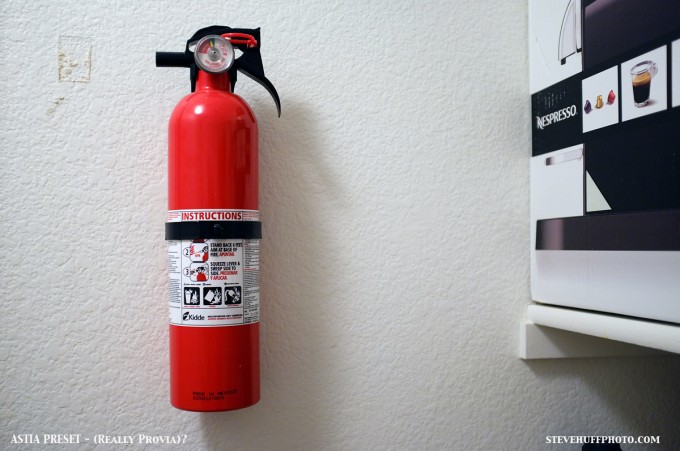 –
Compared To…
The Leica X1 – Already touched on this above, sorry for being repetitive. OK…this is the one that will cause X1 lovers to get mad at me if I say the X100 is better, and the Leica haters and X100 lovers to do the same if I say the X1 is better. It's tough running a site like this because when I praise the BEST cameras I have ever shot with, usually Leica, I get labeled a "fanboy". Do I care? NO! Because if using the cameras that give me the best results mean I am a fanboy, then so be it! Lol. But let's get to the real deal. The Leica X1 is almost $2000 and has the same size sensor, is smaller, lighter and has the Leica red dot and great lens. It's slow to AF, slow in operation and built on the "light side". The X100 is built better than the X1, has the OVF/EVF that the X1 is lacking, has a faster lens that opens up to F2 (Leica is 2.8), and also has a HD movie mode, stereo mic, and the same manual dials and controls as the Leica with the addition of the Aperture dial on the lens. AF sometimes misses on the X100 but I have seen it miss on the X1 as well.
Winner – Easy really. The X100 due to its $800 lower price, better build, Hybrid Viewfinder, better high ISO performance, faster lens, movie mode and slightly larger size that is easier to hold. Yes, I like the X100 better than the X1 but my guess is there will be an X2 announced THIS YEAR sometime that will surpass the X100. Just a guess. For now  though, I would take an X100 over an X1. My personal opinion, and I am the one that many call a Leica "fanboy"!
–
Sony NEX-5 – The NEX-5 and kit lens is $699. ALMOST half of the X100 cost. BUT it's a totally different style of camera. Small, odd menu based system ,and borderline crappy kit lenses. Same size sensor but I'm getting much better image quality from the X100 and it's easier to shoot with and more enjoyable to use. I love the NEX-5 for what it is though and it is much cheaper.
WINNER – Still, the X100 has my heart here. Better quality IMO. But so much different in use.
–
Ricoh GXR – This is tough. I LOVE the GXR system though it is very similar in quality to the X100, maybe a tad better. I do like the looks and concept of the X100 over the GXR but I have to give credit where credit is due. The GXR rocks and does great in low light as well, and the focus is faster and more accurate with the GXR. You can pick up a GXR and 28 module for under $1000 and it's build and controls are top notch as well. My brain says GXR but my heart says X100. TOUGH call. I love both and either will do a great job. The X100 does have the ND filter built in though, which comes in handy since it, just like the GXR is limited to 1/1000s shutter speed wide open. I prefer the X100 color, style and just everything it stands for. AND it has a built in VF.
TIE, but leaning X100 due to VF, color quality, ISO capability, ND filter.
–
Leica M9

–

No contest. M9 wins.

Sorry! 🙂
Well, I was going to put up a side by side from the M9 and Fuji with crops and all but why? The M9 is a $7000 camera and a 35 Summicron will run you $3000 as well. $10,000! This is not in the same class as the X100. The M9 has it all over the X100 in build, design, feel, image quality, file quality, detail, etc. I can say that in my limited side by side tests, the M9 showed a bit more detail and had smoother files even at low ISO. It also had  the full frame "look" which made the X100 files looked cropped. So we all know the M9 is a better camera, as it should be for the price. It is also a totally different shooting experience, so I wont be doing a comparison. Maybe I will do a "Crazy Comparison" post one day soon.
Just for fun though, here are two shots – one from each. No crops, no full sizes, just some processed and resized images.
Shot with the X100 – f2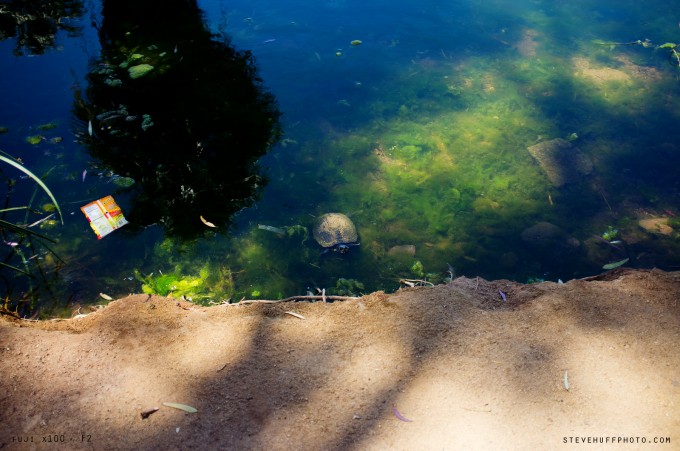 and this one with the M9 at 35mm – f2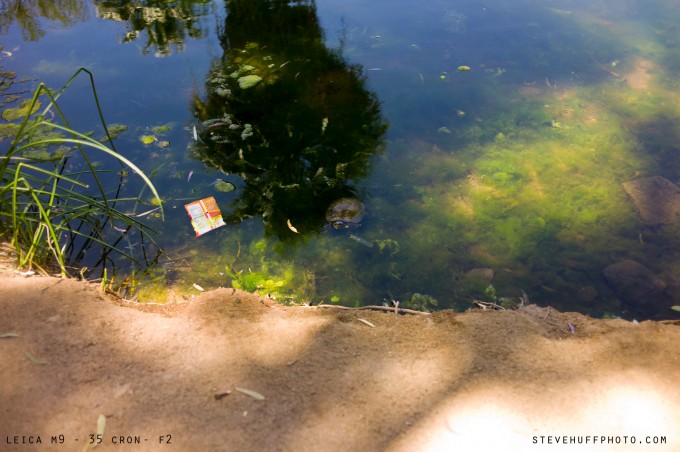 –
PROS and CONS of the X100
PROS
Size, Build and Feel are GREAT!
Lens has a mix of classic (at f2) and modern (f4 and up) with wonderful Bokeh qualities.
Virtually ZERO CA in this lens. Shoot bicycle spokes in the full sun, no purple fringing 🙂
AF in daylight is pretty speedy.
Colors, if exposure and light is right can be magical!
The Retro design is so cool. Had quite a few ask me if it was a film camera.
High ISO is up there with the best – of ANY camera.
HD movie mode included!
The viewfinder is one of the coolest on ANY camera to date. Optical, Electronic and an LCD on the back.
Has a macro mode though not really MACRO, gets closer than the X1 can get.
Smooth, rich file quality.
All in all, a better camera than the Leica X1 feature wise and the IQ is great though  a little soft at F2, wide open.
Has spot metering that works very well
The shutter is SILENT and the camera could be put into Silent mode for extra stealthy shooting
You can choose between Provia, Velvia and Astia film stocks when shooting JPEGs.
CONS
The X100 is a bit slow to AF in low light, though just as good as other compact offerings.
Sometimes the AF misses its mark (Update: When using the OVF and shooting up close your focus may be off, use the EVF)
Battery design is odd as you can put it in backwards or upside down by mistake
Slow to start up at 2.2 seconds – can get annoying (UPDATE – Use a fast 45MBPS card such as THIS ONE and startup is almost instant)
Quirky controls in regards to ISO, ND filter, etc. Could use a firmware update.
Jog wheel in back is a bit small and can get irritating.
Manual focus…I wont be using it. WAY to slow and cumbersome though Zone focusing is possible. You can use the AFL button during MF mode  to AF, so this is good.
Should come with the lens hood.
There is a "quick start up" option in the menus but it uses more battery life when turned on
The RAW button should have been assigned to either the ND filter On/Off or Movie Mode.
Took three shots of this tree trunk in FULL HARSH Az sun. Spot metering saved the day. Shot at F2.8 and 5.6. Click the images for a larger view and see how nice the rendering is from the X100. Makes for superb B&W images.
These images really wowed me in the quality department. They look amazing on my 27″ Imac but YOU MUST CLICK ON THEM TO VIEW THEM IN THEIR HIGHER QUALITY AND LARGER VERSIONS!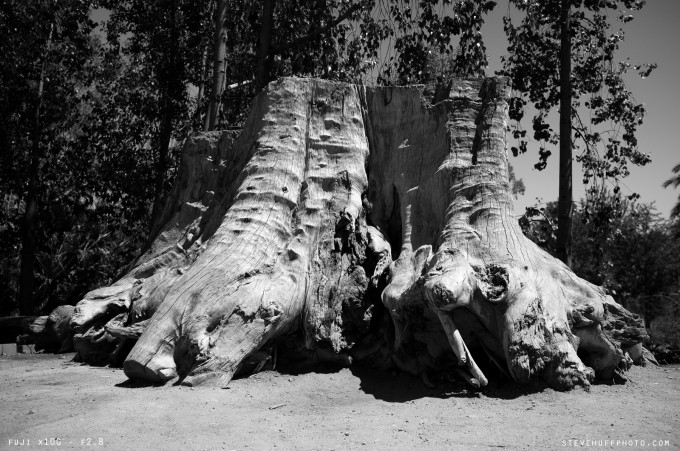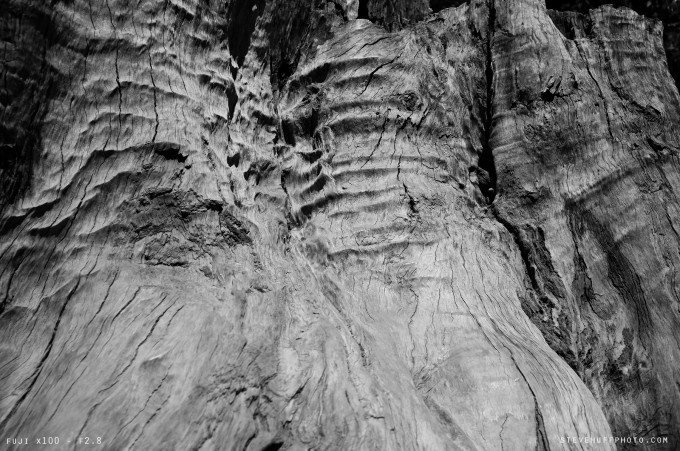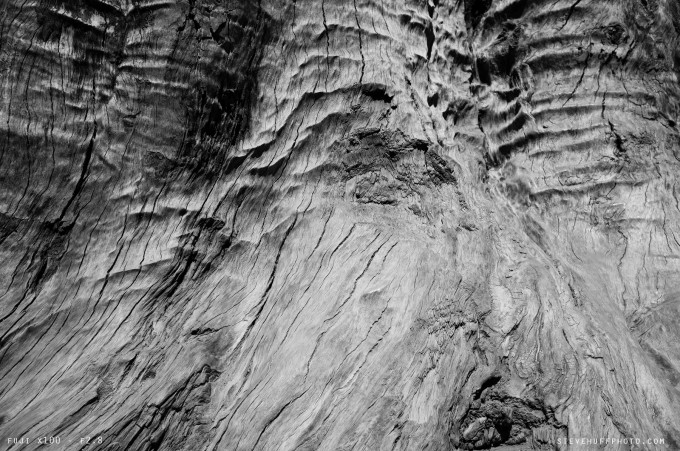 –
The X100's Menu System and things that could be improved with usability of the camera.
Many have complained about the X100's menu system and the (not so) ease of use in the early reviews and for this review I actually read the manual while the battery was charging just because of all of the early griping going around. The menu system is not bad at all IMO. It's easy, just a couple of screens with options. It's not as clean or simple as the Leica X1 or M9 menu system but it is also much easier than something like the Pentax K5 menu system. Just something that will take a day or two of getting used to.
As far as the camera in USE, there have been many quirks reported. In my time with this camera to date, I have found a couple of  things to complain about.
These are things that could have/should have been perfected IMO.
UPDATE: MANY of these have been fixed/improved with firmware updates as of May 2012!
The X100 is slow to start up. The 1st day I had the camera I thought it was broken as it would start up and the LCD would come on but I couldn't do anything else! I realized that it just took a couple of seconds to fully power on and be ready to shoot. 2.2 seconds to be exact. UPDATE – USE A FAST SD CARD, such as THIS ONE at 45 MBPS and startup is almost instant. –

This has been improved as of May 2012 with new firmware!

The camera is also slow to write to the SD card. Not a deal breaker for me as I am used to the slow M9 but for many this may be an issue, especially if you are coming from a speedy DSLR. Im using a 45X Extreme Pro card and it helps but the camera is still somewhat slow by todays standards. UPDATE – Again, a super fast SD card will speed  things up dramatically.
ND filter & ISO access could be better. By default the camera ships with its Fn button set up to change ISO. BUT it would be better if Fuji would have put an ISO button along with a ND filter button. I found that I needed the ND filter quite often outside in the full AZ sun and it was a hassle to go through the menu to turn it on. I since changed the Fn button to turn on the ND filter but now have to go to the menu to change ISO. – UPDATE May 2012 – This is now easy and quick as the firmware updates allow you to customize the RAW button as well and the camera now allows you to have a one button press ND filter turn on. PERFECT!
No dedicated video button. Again, Fuji should have added a small video button up top to activate the video. As it stands now, you have to click on the "drive" button and change the drive mode to "movie". Sort of a pain and not quick! – UPDATE 2012: YOU CAN NOW ASSIGN A BUTTON TO BE THE MOVIE RECORD BUTTON!
The battery compartment is silly. It lets you insert the battery 4 different ways but only one way will work. On day one I thought the camera died. Nope, I just inserted the battery upside down by mistake!
Manual focus is sort of a let down. It's slow as molasses and is the typical digi cam manual focus implementation. I'll leave it at this…I will NOT be using manual focus unless it gets improved via firmware. Too slow and hard to use. – UPDATE – again, it's as if though Fuji read my negatives and fixed them all! This is now improved as well. 
So there are my initial thoughts on some of the quirkiness of the X100. Are any of them big enough issues to where I would not buy this camera? NO, not at all! Why? Well, because I use a camera for a specific reason, and that reason is PHOTOGRAPHY! ALL cameras have their quirks and oddities but if it can give me a great quality file, and I can adapt to those quirks, then I am fine. After a few days of daily shooting with the X100 I started getting comfortable with it and it became second nature to operate it.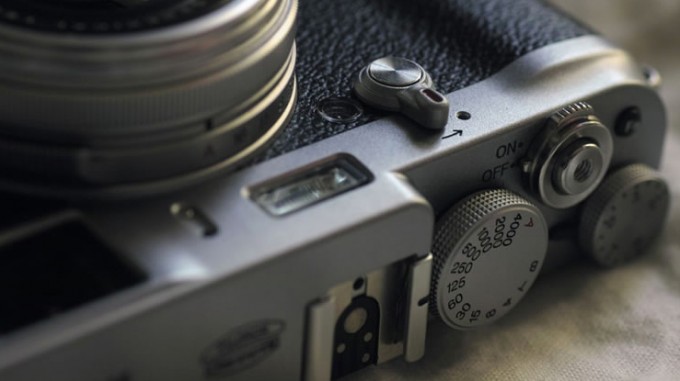 So..My Final conclusion on the Fuji X100
It's so odd to sit here and write this review as a huge Leica fan because I saw THIS POST just today where someone called me a Leica shill over at X100 rumors 🙂 The guy obviously does not know me, he just skimmed my site, saw all the Leica reviews and assumed I was going to trash the X100 and say the X1 is better. Lol. You can also see my reply to them in the comments. I often get called "Too Enthusiastic" which is silly. Just because my excitement shines through in some of my reviews? Please! Thats just me, and always will be!
The truth is I am as honest as they come. If a camera is GREAT and I enjoy it, I will write about it and say so! I can;t help it if almost every Leica I have tried has given me the best photo results out of all of the other camera systems. I just "mesh" with a Leica. It's my tool of choice. My reviews are MY opinions and I am not a shill for Leica. Leica gives me NOTHING, believe me. I wish they did!
With that said, as much as I love the Leica X1 I have to give credit where credit is due. The Fujifilm X100 ROCKS and it ROCKS HARD. No, it is NOT perfect but neither is the Leica X1, or NEX-5, or E-P2, or Ricoh. What the X100 has is a combination of looks, size, performance and technology all wrapped up into one classic and sexy well built design. $1200? It's priced right folks. To be honest, this could be my only camera and I would be happy. It's light enough to take anywhere, it's a joy to use, and once you get used to how it operates and exposes, the results are up there with the best of the APS-C cameras.
I applaud Fuji for putting out the X100. Maybe this will show other camera companies like Nikon and Canon that DSLR's and crap point and shoots are not the be all/end all. It WILL send a message to Leica and I am sure their X2 will be the better for it.
So far, this is my favorite camera release of the year. I'm happy I now own one. You can buy the X100 at B&H Here, or Amazon HERE
.
UPDATE: I published another article on seven of the X100 quirks…you can read it HERE. Also, you can see how I pimped my X100 HERE. Finally, my JPEG comparison with the Leica X1 can be seen HERE and the RAW comparison HERE.
UPDATE: A big comparison against the $7000 Leica M9 is HERE and wow, the X100 is impressive!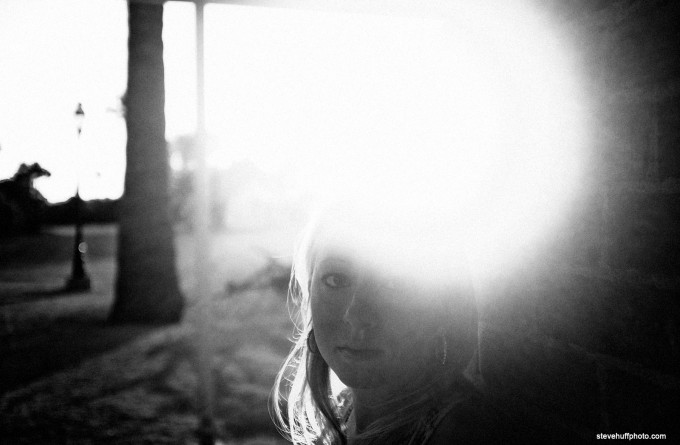 –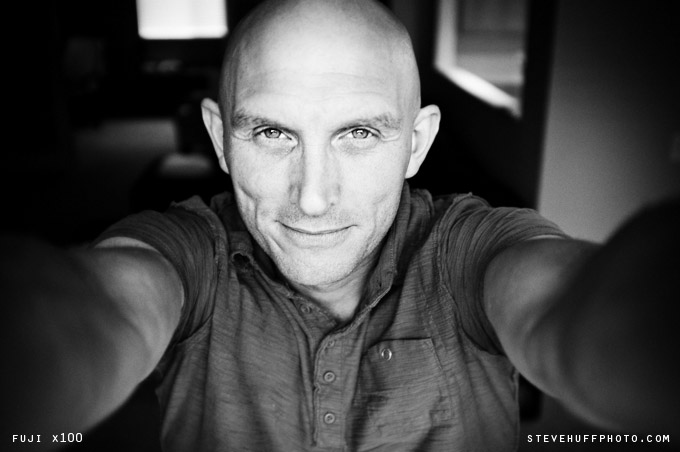 –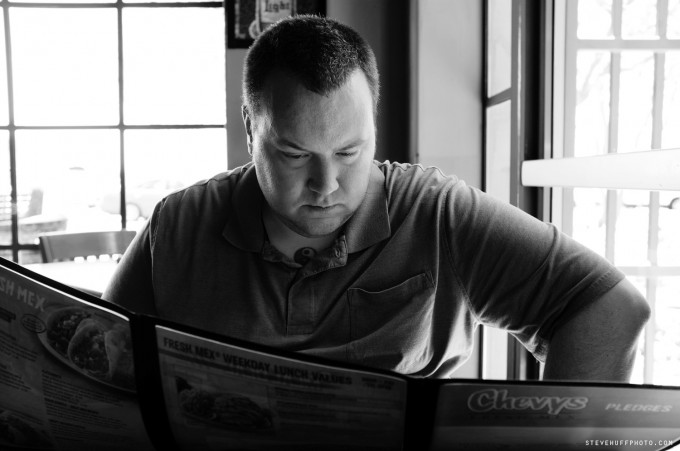 –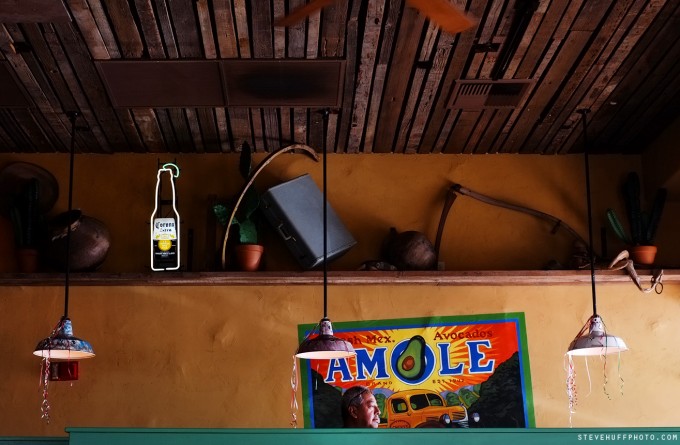 –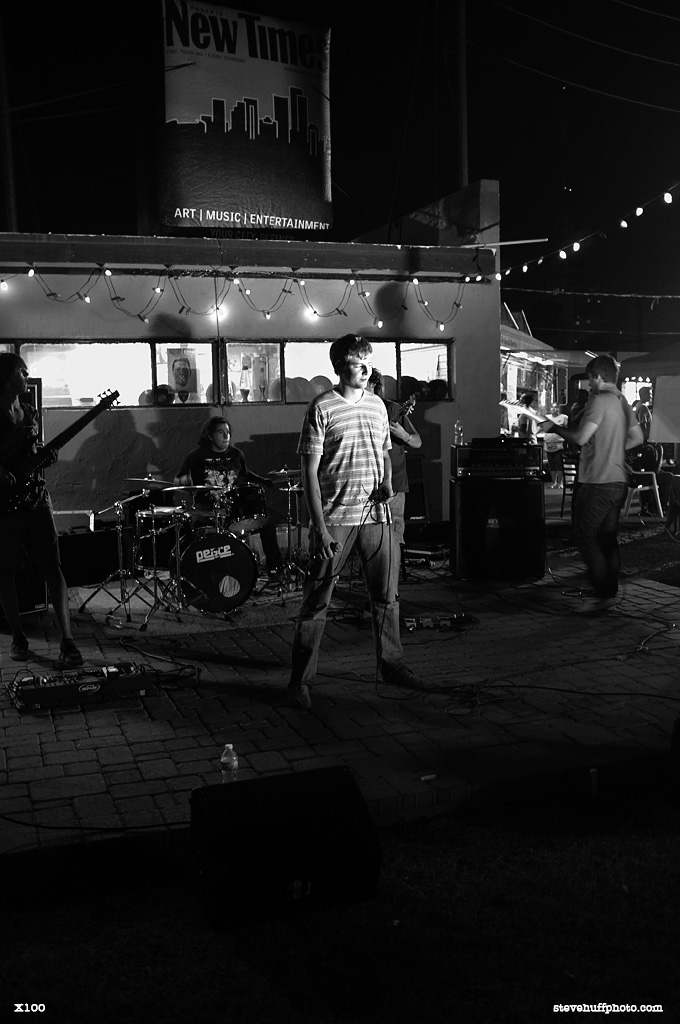 ACCESSORIES for the Fuji X100
This is an update to my review because I realized I forgot to talk about the accessories that you can buy for your X100! As some of you probably have seen, my X100 is now pimped out with a red strap and red soft release and it looks pretty sexy if I do say so myself. These were just add ons that I thought would look really cool on the camera, and they do but they do bling it out a little. If you are trying to be stealthy, I would skip the red and  go for black. The strap is made by Artisan & Artist and Dale Photo sells the entire A&A line of bags, cases and straps at their online Artisan & Artist store. The silk straps are also very nice. Also available at pop flash.com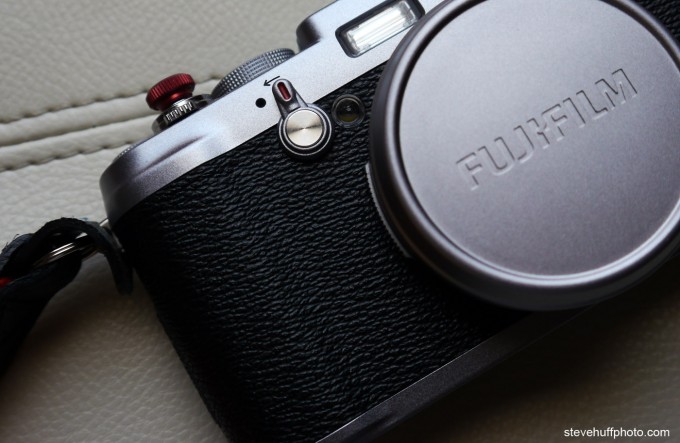 In addition to the strap and soft release that you can buy for the X100, Fuji has a few items available for the camera as well, like their leather X100 case and the all metal lens hood.
–
JUMPING THE GUN – How about some ideas for a Fuji X200?
Just before publishing this review I received an e-mail from a Mr. Svein Gunnar Kjode at blankscapes.com. He sent along some designs he made for what he feels would be perfect for the next version of the X100, possibly, an X200. Wow, imagine an all black X200! I had  to show these here (with his permission of course) because I would LOVE an all black version of this camera. UPDATE: Fuji did in fact release an all black X100 and you can read about it HERE. It is gorgeous, and yes, I bought one.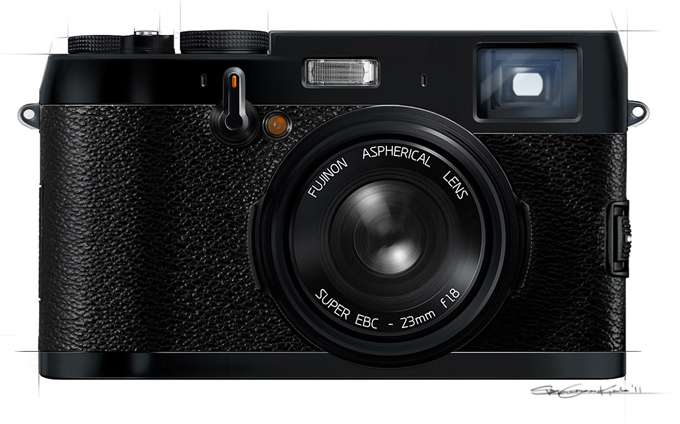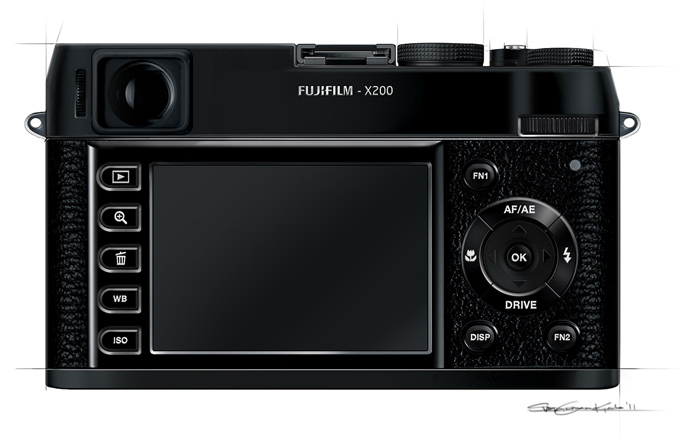 UPDATE: Why shooting with a 35mm focal length ONLY can be liberating and help you in your photography skills.
There are so many reviews of the X100 out right now it is getting crazy. This has been, without a doubt, the hottest camera of 2011 so far. Fuji is shipping these cameras out to the shops as soon as they can make them, and they are selling each and every one at $1200 a pop. Still, one reason that many shooters would never bite the bullet on the X100 is due to the fact that it only has a 35mm equivalent lens.
It's true. You can not add a zoom lens to the X100 nor does its built in lens zoom. When you invest in this camera, you are investing in a 35mm camera. Just like the old days. But I see this as a good thing and is why I also adore the Leica X1 (which also has a 35mm equivalent lens).
It's all about simplicity and knowing what to expect from the camera. After a couple of weeks shooting with a camera like the X100/X1 you will start to be able to visualize in your head what your image will look like. You will know what angle to get, where to stand and you will get out of the "Zoom Lens" mindset, which IMO, makes you lazy. Now of course, sports shooters and wildlife guys need powerful zooms (or primes) but for most of us, including the hobbyists, it could be a great experience to just shoot with one lens and one lens only for a while.
I do it all the time. I could get by day to day with either a 35 or a 50. My favorite lens in the world is the Leica Noctilux, and right behind that the new 35 Summilux ASPH. I have shot with a 35 for months on end, and did the same with a 50. Did my photography suffer because of it? NO, in fact, it had the opposite effect. It IMPROVED it. Every silly sample image you see here was shot with the X100 and it's 35mm equivalent lens. None of these images are award winners, but just snapshots I was able to get while reviewing the camera. At no time did I wish for a zoom lens, even when I took this camera to the Zoo.
Shooting ONLY a 35mm lens for say, 3 months, will open up your mind to other possibilities. You will not just aim, zoom and shoot but you will look around, think and ask yourself how you can get the best shot with what you have. Shooting at 35mm seems natural. You can get great environmental portraits and even normal portraits if you step back a bit. 35mm is great for landscape and urban shots. It kind of sucks you in to the image at times and is not too wide like a 24 or 28 might be, nor is it too constricted like a 50 can be in some situations.
In many ways, in my opinion, the 35mm focal length is the perfect focal length for shooting life as it happens. The things around you, the people around you, and the daily grind in general. If you have the chance, put a 35mm (equivalent) on whatever camera you own and shoot it for a few weeks. ONLY using that lens. My guess is that by the end of the few weeks you will have some amazing keepers, and you will also have learned a bit more about composition. You will also have a liberated feeling as the stress of "what lens should I use" will be gone. Just you and your 35…pretty cool 🙂
–
UPDATE: The hot, cool, sexy and gorgeous Black X100 arrives!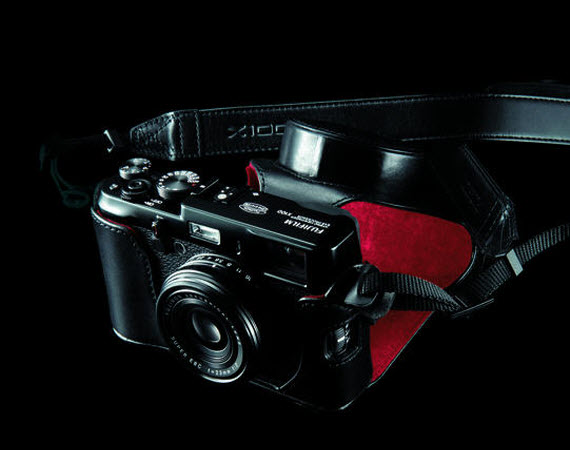 June 2012: Here we are 13 months after I reviewed the X100 and Fuji has come a long way with this camera. Yes, I loved it when it was released but the damn thing was full of bugs and quirks that I worked around just due to the camera being so cool and providing such great IQ. Well, with the latest firmware of 1.30 Fuji has taken this camera to the next level. They could have called it an X200 like Leica did the X2 but they seem committed to making this camera THE one to beat in this class.
The AF is much faster. I'd say at least 2X as fast. The AF is more accurate. The AF is no problem in low or almost no light. In fact, at the time of this writing the X100 greatly out performs their X-Pro 1 in the AF, accuracy and overall camera speed categories. I personally would rather have an X100 than an X-Pro 1. But that is just me. The size is perfect, the feel is perfect and in all black this thing is so so beautiful.
The menu system is now smooth and fast, you can assign functions to the RAW button now as well so if you want an instant ND filter, just press the button once. If you want to change ISO then you can assign that as well. JPEG film simulations? No problem? You can even assign it to movies or DR settings. Amazing.
After buying my own black X100 I can safely say I am happy I splurged the little but extra for the black limited kit because I now have the case, the filter, the hood, and a beautiful black X100 that performs fantastic. I have been without one for 6 months or so and I forgot how much fun this camera can be. I will be keeping it along with the Olympus OM-D and in fact, these two make me question wether I even need to have my M9 around anymore. The fact is that these two cameras can rival the M9 at times, and both wipe the floor with the m9 in the high ISO dept. The more i think about it, the more I think my plan will be to sell the M9 and save for the new Leica M Monochrom. This way I will have my dedicated B&W camera and these two awesome cameras for color, video, and anytime I need a HQ smaller camera.
Then again, the X100 does B&W very nicely as well…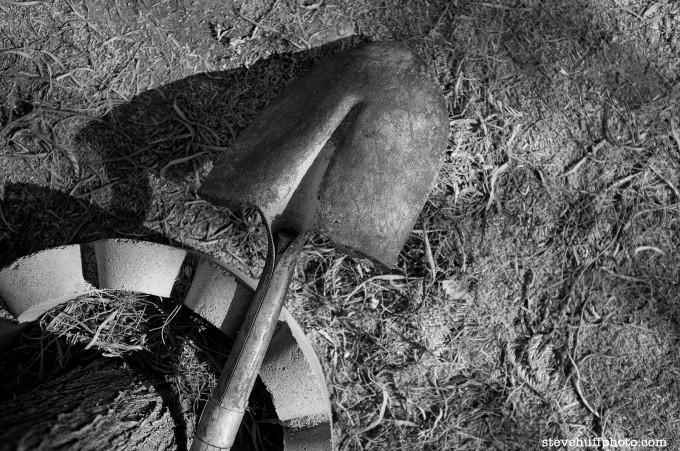 So as for today, June 2012 – I can highly recommend the Fuji X100 and if you really want a treat, the Black X100 Limited Edition kit. Just make sure you download the latest FW because it will transform the camera and make it much more responsive. It's a joy to use and the output is amazingly nice.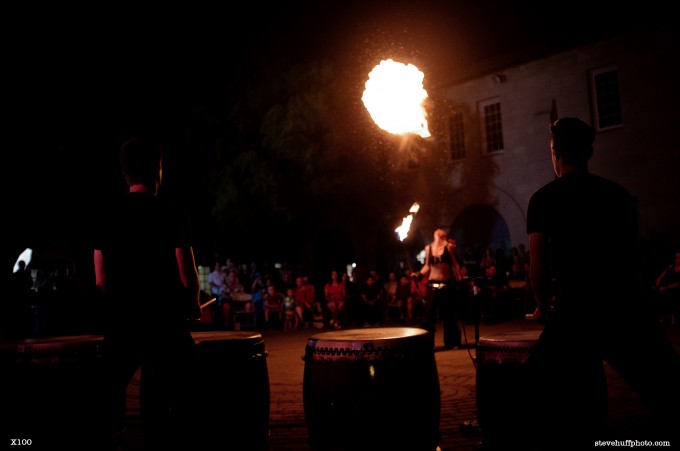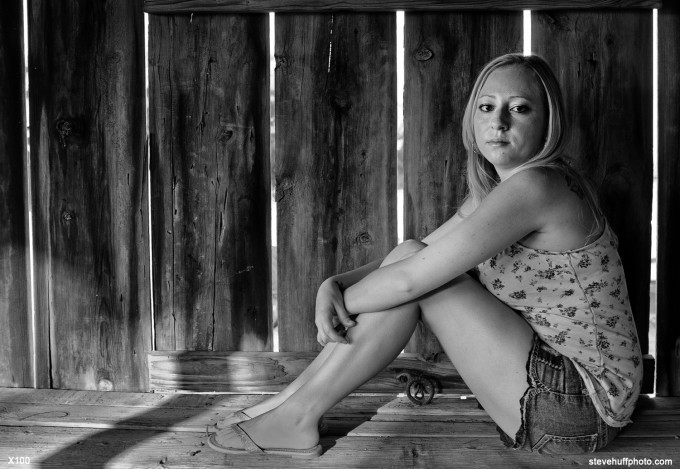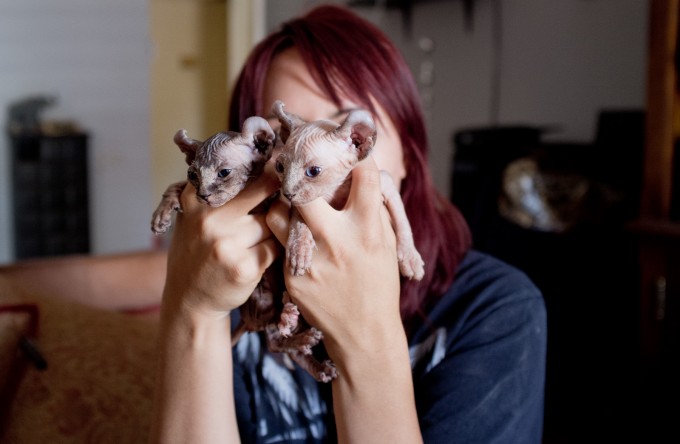 HELP ME TO KEEP THIS SITE GOING AND GROWING!! IT"S EASY TO HELP OUT!
Remember, anytime you follow my links here and buy from B&H or AMAZON,
this helps to keep my site going. If it was not for these links, there would be no way to fund this site, so I thank you in advance if you visit these links. I thank you more if you make a purchase! I have nifty search bars at the upper right of each page so you easily search for something at either store! I currently spend 10-14 hours a day working on this site and the only way that I can pay for it is with your help, so thank you! Currently my traffic has been increasing but my funds to pay for the site has been decreasing, so any help would be GREATLY appreciated!
Even if  you buy baby food, napkins or toothpicks at amazon it helps this site, and you do not pay anything extra by using the links here. Again, you pay nothing extra by using my links, it is just a way to help support this site, so again, I thank you in advance 

If you enjoyed this article/review, feel free to leave a comment at the bottom of this page and also be sure to join me on twitter or my new facebook fan page! Also, you can subscribe to my feed at my subscribe page HERE and read these posts in your browser or news reader! Be sure and visit the all new forums on the site HERE, including the Fuji X100 forum!