5 Reasons Why I Am Glad I Switched to a Film Rangefinder for Street Photography
By Eric Kim
For nearly two years, I shot street photography entirely with a DSLR (the Canon 5D to be specific). I had always heard of people primarily using rangefinders for street work, but wasn't quite sure why that was the case. The Canon 5D had everything I needed: a nice and bright viewfinder, sharp image quality, and high-ISO capabilities. I didn't think I was missing anything. How little did I know.
My first experience shooting with a rangefinder came around when I inherited a Contax IIIa film rangefinder from my father. It was actually my grandfather's, who passed away when I was 2 years old. My Dad initially got the camera from my grandfather, but didn't use it much and simply let it stay dormant in a bag, tucked away in a closet. When he found out that I was very into photography, he suggested that I use it. After several months of shooting with my film rangefinder, I am never going to go back to shooting with a DSLR. Let me explain below.
• I get more keepers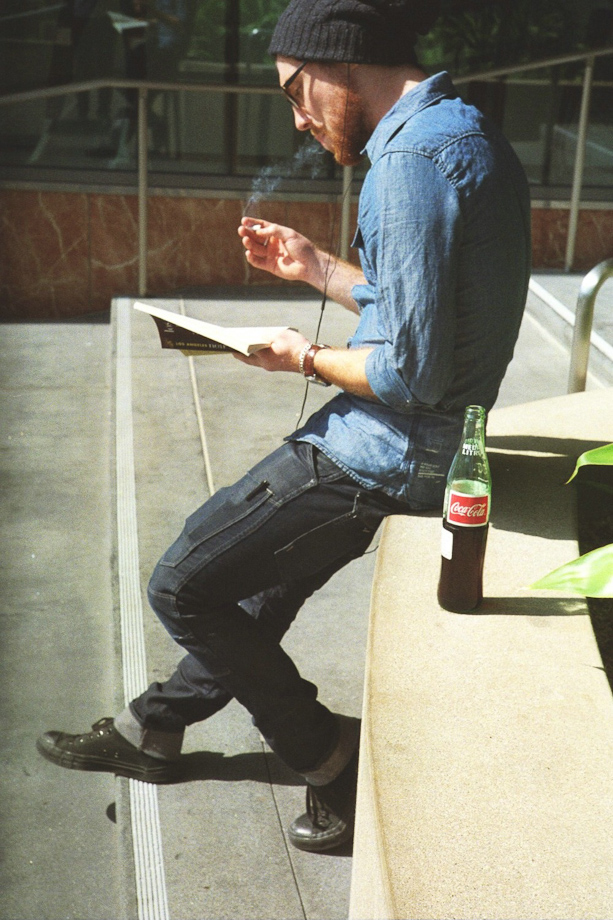 When shooting street photography with my Canon 5D, I shot with a 16GB CF card. This meant that even when shooting in RAW, I would be able to take thousands of images without even worrying about running out of space. However, shooting with a film rangefinder is much different.
In each roll of film, I only have twenty four exposures or so—which forces me to truly think before I take my images. With my DSLR, I would simply take too many images, which would be a pain in the ass to filter through after importing my images to my computer. To compare the difference, I would say that I got 3 "keepers" after shooting 500 images with my DSLR. With my film rangefinder, I would get 3 "keepers" in every roll.
–
• I feel more in-control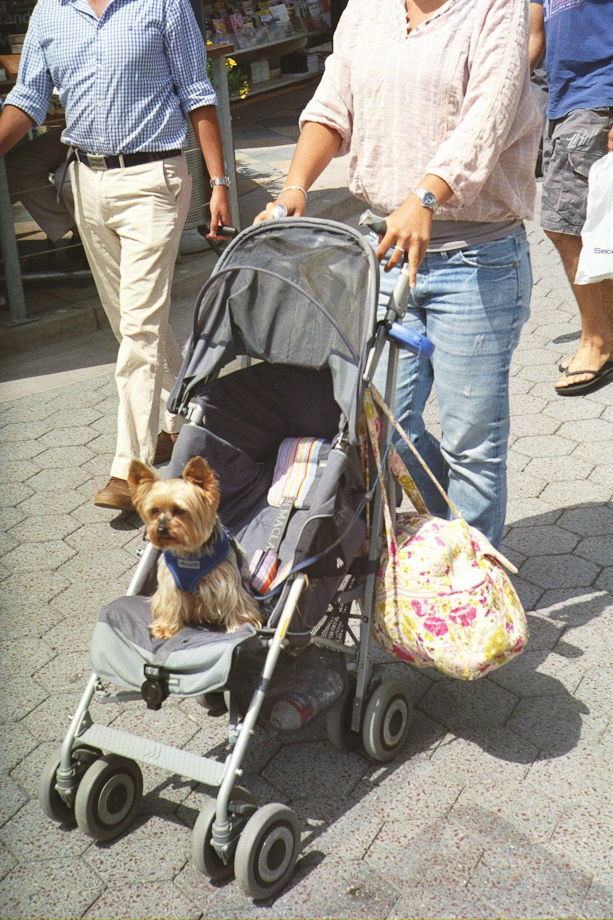 Shooting with a DSLR can seem "too easy" at times. Although it is great to have autofocus and auto-exposure settings, it makes me feel that my camera controls me instead of the other way around. With my film rangefinder, I control everything. I control the aperture, the shutter speed, and the focusing all by myself.
Now why not just use "manual" mode on a DSLR? Well—it's different. The reason why is because you will be more inclined to use auto settings with a DSLR (because you have the option). The analogy I would like to use is when people argue about getting a Kindle vs an iPad for reading books. They both read books, but the iPad can surf the web as well. So in the end, you will end up reading more books with the Kindle, as people on the iPad are typically more interested in surfing the web or watching movies instead.
–
• I enjoy the experience more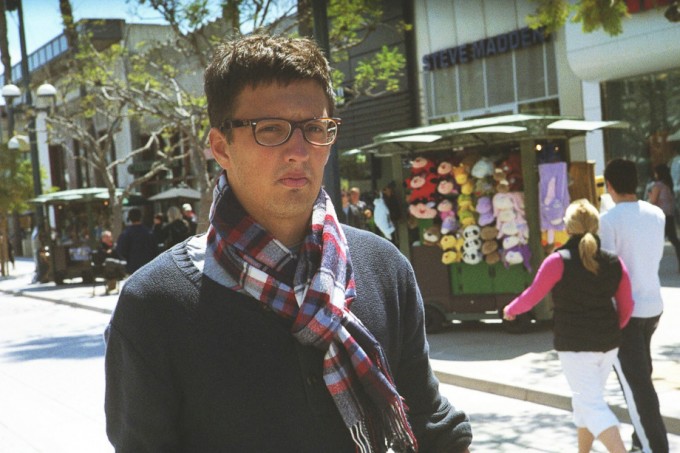 Shooting with a film rangefinder helps me "slow down." When shooting with a digital camera, I feel much more anxious as I feel that I am obligated to take more images. With my film camera, being limited with such few shots, I feel that I can take my time and just stroll around. There is a less sense of urgency, as you know that you can't even see your images after you process your photos.
–
• I don't have as much attention drawn to me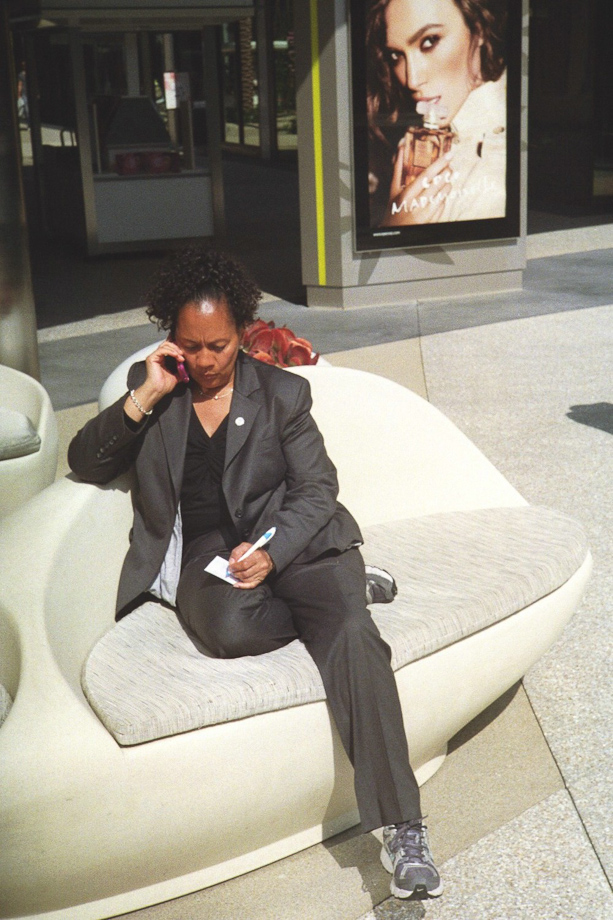 As a street photographer, I love being more low-key and not always having people look at me or be suspicious of my camera. When shooting with my DSLR, I would always have people assume that I was a professional –which made me stick out like a sore thumb.
However shooting with a film rangefinder draws far less attention to myself, as it looks more "old-school" and makes me look like a hobbyist. Even after taking people's images, people seem to notice me less or feel less threatened.
–
• I love the look of the images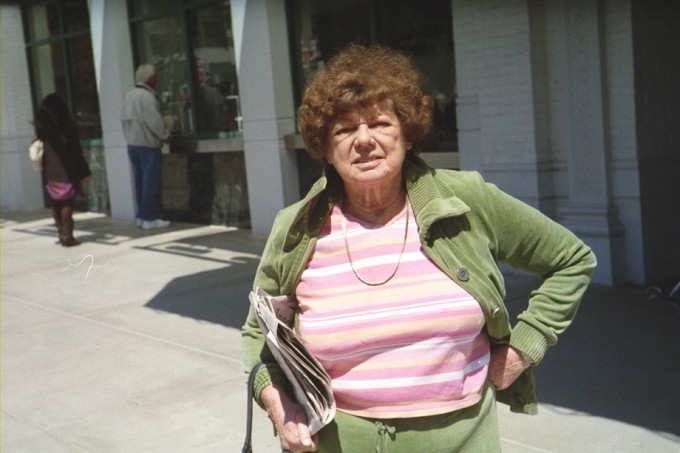 Shooting with film gives you a look which cannot be emulated with any digital processing software out there. Sure you can get close, but there is something magical about the rich look of grain in your images. Digital images look far too clean and cold, and are manipulated far too easy. Film images have far more soul and character.
I am still a huge advocate with using digital for street photography for many reasons. If anything, the shortcomings of film help me appreciate digital far more. But if you happen to have an old film rangefinder handy or have a few hundred bucks to spend, I highly encourage everybody to try it out. It will be frustrating in the beginning but give it time.
I just got my Canon 5D back in the mail from being broken. I want to start shooting with it again, but I'm having too much fun with my film rangefinder. Hopefully it doesn't collect too much dust on my shelf.
You can follow Eric on Facebook, Twitter, and Flickr.
[ad#Adsense Blog Sq Embed Image]