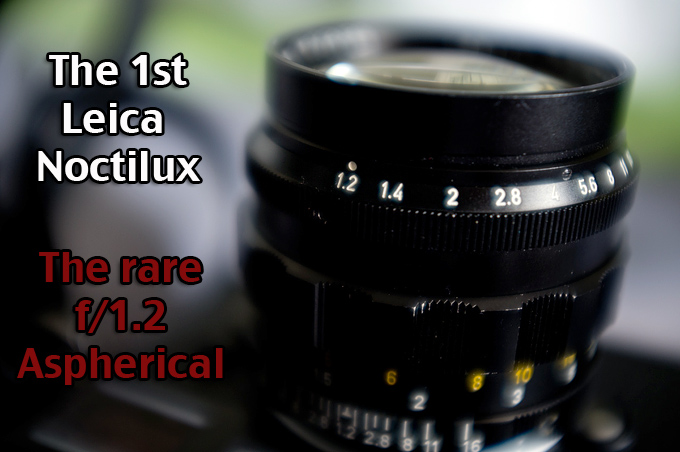 The first Leica Noctilux Ever…the rare f/1.2 Aspherical
The Leica Noctilux is a hell of a lens…it is lusted after by almost every Leica shooter in the world and to date there have been a few versions released. We have all heard of the most popular version, the f/1 Noctilux. Most of us DREAM of owning the f/0.95 version but at $10k++, for many, it remains a dream. One version that you may not be aware of is the Mandler designed f.1.2 ASPHERICAL version of the magical Noct.
Not many have been produced and the reason this lens was discontinued and replaced with the f/1 NON-Aspherical version is because HALF of these lenses were trashed because back then Leica has no way of testing the lens until it was completed and assembled. They had a 50/50 success rate and it was a very hard and challenging lens to produce.
This was also the very first Aspherical lens.
I have read about and heard about this mystical beast but I have never ever seen on in person, let alone shot with one. When I visited Westlicht Camera in Vienna with Seal, we spotted this lens in the used shop. It was so small compared to even the f/1 Noctilux and I was intrigued by it. When I asked how much it was I knew it was way out of my budget but when we attached it to an M9 and gave it a whirl we were pulled in by it's classical magic.
Seal ended up taking it with him and I was able to shoot it for an hour one day in the hotel. I really enjoyed the lens and I now I would like to share the test shots with you since I cant find any shots taken with this lens online. This lens is REALLY rare and hard to find so this is why samples are scarce.
All samples here were shot at 1.2, wide open. The first two shots were taken with a Fuji X100.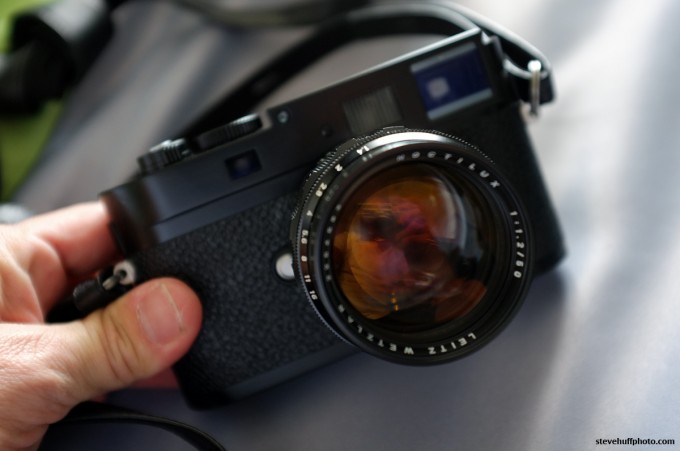 Two M9-P's – Black and Chrome – with the first and latest Noctilux