Hi Steve!
So, you're back from the European Tour with Seal. During your journey back I have been invited by an old friend who left Austria 15 years ago to visit him in Berlin.
During the 3 days there I used the M9 with the f0.95 Noctilux and the X100, nothing else.
–
Chinese tourists taking pictures of "Marx and Engels"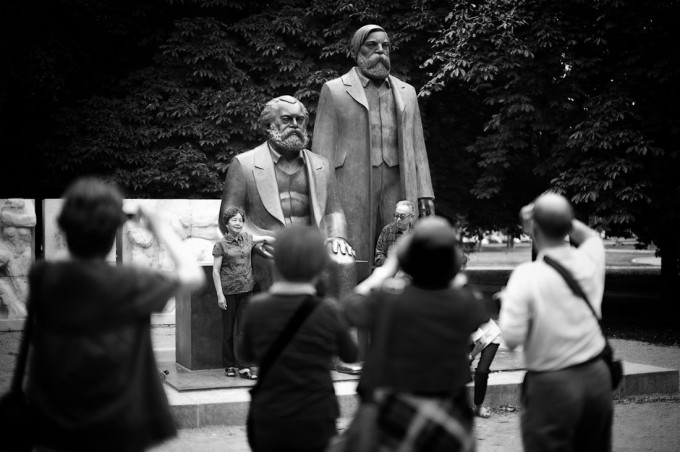 –
the "Brandenburger Tor"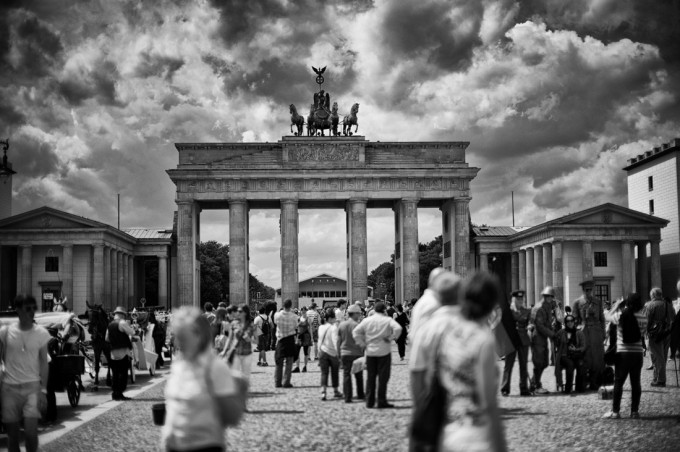 –
both saved through Silver Efex Pro II using Photoshop Lightroom v3
The last image is a handheld panorama made with the Fujifilm X100 using the in-camera pana-function, showing the "Olympia-Stadtion", originally build for the Olympic Games 1936 in Berlin.
Hope you like 'ehm and they appear on your blog. Kind regards,
Michael S. – Austria/Europe