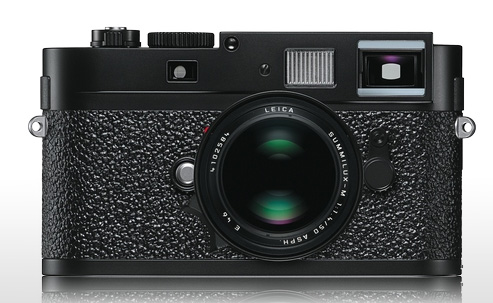 A Closer Video Look at the Leica M9-P
Hello to all! It's bright and early in the Huff household and after going through all of my emails from the past few weeks I came across a few that asked me to do a short video on the M9-P camera. Many of you had a question on the black paint finish and were asking if it was more of a matte finish or a glossy finish. The M9-P in black has a matte finish and is VERY nice looking. It is not as shiny as the MP or the black paint M8.2 but it IS the most attractive digital M to date in my opinion.
But, the M9-P is the SAME as the M9. The differences are strictly cosmetic (and of course the Sapphire glass screen on the still substandard LCD). For your extra $1000 you get the good looks and un-scratchable screen. Basically, what the M9 should have been in the 1st place for an extra $1000. For me though, this is the M I envisioned since the M9 was released. For me, it was a no brainer to trade up as I am sucker for all black and plain. Beautiful!
Check out the video below to see more…there is even an appearance made by a think tank retrospect 5! Enjoy!
[ad#Adsense Blog Sq Embed Image]