Motivation, Passion and Love.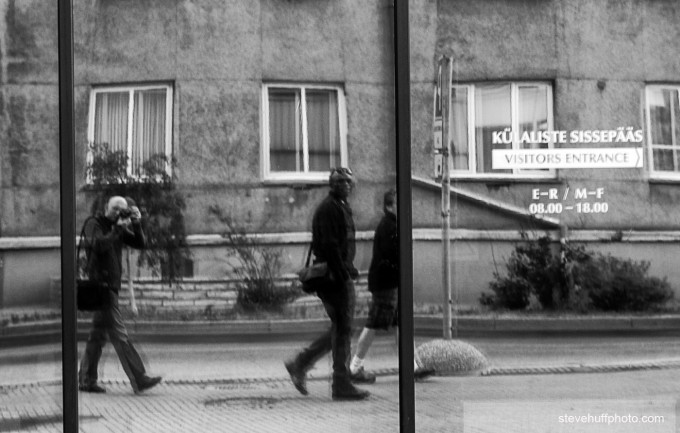 Time for another post where I sit and reflect on the last couple of years of my life and take a look at where I have been, where I am at, and where I want to go. Over the past two years I have been really motivated at times, but on some days I have felt frustrated and burnt out, which is easy to do when you work day in and out with cameras and writing.
You guys all know… well, the ones who have been reading this site every day, that I say it like it is, and I am very passionate about what I do. Running this site is my passion but man, it is NOT easy to come up with something interesting EVERY single day. Believe me 🙂 I also am not afraid to write about personal things, and be myself. I feel this is important to a blog such as this as I consider all of you guys my friends even though I have never met 98% of you.
Some of you also know I have had my challenges in the last year or so in my personal life but things have turned around and I am currently doing GREAT, which means yes, I can now pay my mortgage, buy my food, and pay my car payment…all from the income from this very website. This is incredible to me that I took my passion and through hard work and dedication I created something that so many of you learn from and enjoy on a daily basis. I am proud of all of you who frequent this site as I feel the community here is TOP NOTCH. Really.
I started this website about 2 1/2 years ago, at a time when I had NO IDEA what I was going to do with my life and after 13 years of being self employed. Married for 15 years, my (now EX) wife encouraged me to go for it and do something I loved. With her support I started this web site and worked day in and out on it.
See, I LOVED Leica cameras though I did not really have the bank account to match that love. I did end up with an M8 and 50 Summilux and I was inspired by it so much that I decided to write a review of the camera. While searching online I had a hard time finding anything about Leica. All that existed was the Leica forum and that was usually filled with a bunch of grumps complaining about this or that, which is something I never understood.
After my M8 review went live, my very 1st EVER experience writing a "real world" review, I started getting emails from all over the world. More importantly, it seemed that my passion was conveyed in the review as before long I was receiving emails from hundreds of people who were buying an M8 camera…and LOVING it. Sure I had the ones who told me I was too excited and enthusiastic (when is this ever a bad thing)? but I just wrote what I felt, not trying to impress anyone with anything. I wrote from the heart. I was not trying to write for money, for search engines or for any other reason than to share my passion and excitement for  this camera that not many people online were talking about.
It was a VERY cool experience to have this average kind of lower grade website (my 1st site was done on iWeb) out but mostly everyone who was reading it was enjoying it. After a month or so I received an e-mail from the music artist Seal who said he loved what I wrote about the M8. He wanted to chat so we started talking and before long became very good friends. After a year of working on the site day in and out I went through a horrible divorce where I was left with NOTHING but huge debt. It was a BAD time and there were some very dark moments for me where I wasn't sure if I would even make it. I remember my friend telling me he could tell I was hanging by a thread…that grey area where you are not even sure if you want to continue, and looking back I could say he was spot on. Was a scary time and for any of you reading this who went through something similar, I feel for you…I really do, but it will pass.
My site was only a year old and was not making enough money to even pay my house payment let alone my car, utilities, or food so I ended up having to sell almost all of my belongings to get caught up. My M9…GONE. My HiFi system that took me years to build up..GONE. My lenses, all GONE. I remember sitting in my nearly empty house in the dark. Just me and my faithful dog Scrubby. I said to myself  "what the hell are you going to do"? Then,a few days later a miraculous thing happened. Many of the readers of this website sent in donations to help me through this tough spot I was in. I paid my mortgage, paid my car payment and stocked up on food. I decided from that day on that I needed no one but myself and I would do whatever was in my power to keep on going with this website. IT WAS and STILL IS all I want to do, and these days it is just getting better and better. Again, I thank ALL OF YOU!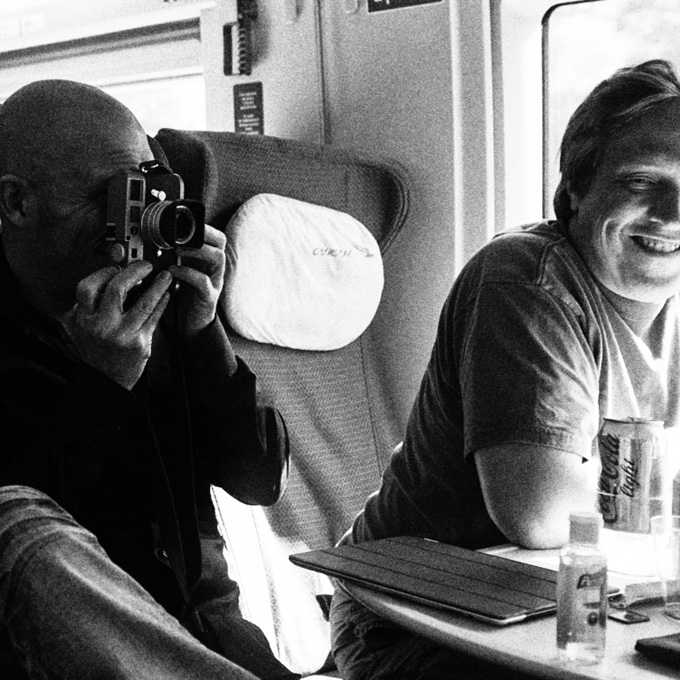 I also decided that I would live life to the fullest, always try to be happy, to never let small things bother me, to never kiss anyones ass, to always be open and honest with everyone and to always stay true to myself.  I became filled with a renewed passion and that passion came from sitting up one day and realizing that this time in my life was a defining moment. I decided to drop the sadness and that I did indeed love myself and loved what I did, so my passion was re-ignited. I worked day in and out the best I could and to this day am still full of passion, energy and motivation with big plans for the site.
BUT, I never defined success as making loads of money, and still don't. I define success as BEING HAPPY. If you can live life and be happy with all aspects of your life, then you have achieved more success than 98% of people and I am 99.9% there.
I have very little. A small house, a small car, my camera gear, and some clothes. Simple. That is what makes me happy as I am a simple man and appreciate everything I have and own.
Since I started this website there are now at least 20-30 Leica web sites online. Believe it or not, I do not consider this site a "Leica" site even though it has been the main topic over the last couple of years. I consider this a site full of passion that involves ALL OF YOU, the coolest new gear and great photography. The community here is amazing and with your submissions, your comments, and your daily inspirations we can spread that passion across the world, and we are!
So I thank all of you who visit my site, send in daily inspirations, attend my workshops and meetups, and e-mail me every day (even though I do not always get back to everyone). I thank my friends who helped me along the way and know that I will always be here for YOU if you need anything. I am in a good place and I hope all of you continue to join me for the ride. If any of you are in a dark place right now like I was over a year ago remember that things DO get better and once you ignite the passion inside you then anything is possible. Remember, motivation comes from passion and passion comes from love!
Have a GREAT weekend! 
PS – I will have a new review next week of the SLR Magic 11mm f/1.4 for micro 4/3, tested on the E-P3. I will also have a cool "name which camera took which photo" post and more cool stuff. Also, be sure to check out the new toolbar at the bottom. There is a search bar, Facebook, twitter share and like buttons, real time chat that works great, a quick view of my youtube videos and more. Give it a try and let me know how you like it!
Also, only a few days left to save $50 for those who want to attend the Chicago Workshop!  
[ad#Adsense Blog Sq Embed Image]