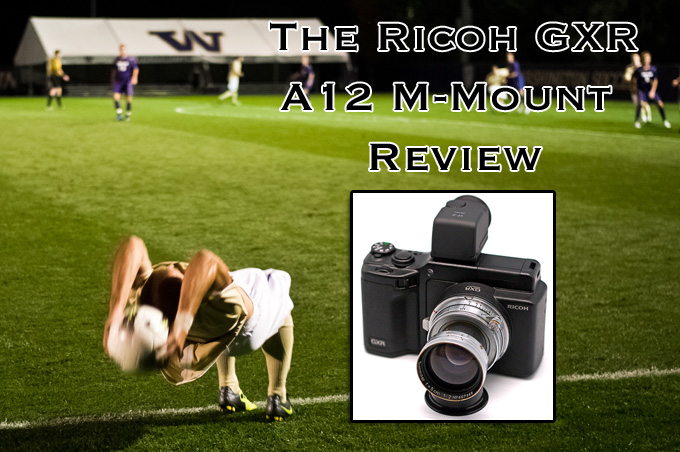 The Ricoh GXR A12 M-Mount Review – The Digital CL Reborn?
By Ashwin Rao 
Visit Ashwins blog HERE – His Flickr HERE – Steves GXR Review HERE
Hi, friends and fellow photographers, today I am bringing to you my real world perspectives on the new Ricoh GXR A12 M-Mount module. For those of you who are not yet aware, Ricoh has been pumping out fantastic compact cameras for several decades now, and their compact line of GRD cameras stands at the forefront of compact cameras designed specifically with photographers in mind. As many of you already know, Ricoh entered the large sensor compact fray nearly 2 years ago with the introduction of the Ricoh GXR. Unlike it's other compact large-sensor brethren,
Ricoh took a novel design approach of building lens-sensor combos, essentially coupling lenses to a specific sensor tailored to that lenses needs. The GXR modules came in 2 flavors, the A12 modules, which utilize a 1.5x crop APS-C size sensor similar in size to those used in Sony and Nikon SLR cameras, and the P10&S10 modules, which use a much smaller sensor similar to those found in most compact pocket cameras today. Steve reviewed the wonderful 28 mm and 50 mm equivalent A12 modules earlier this year and came away favorably impressed. Despite their best efforts to market the GXR as a versatile compact camera option to compete with the NEX cameras and micro 4/3's cameras, the GXR has remained a niche product aimed at photographers who appreciate customization and image quality first.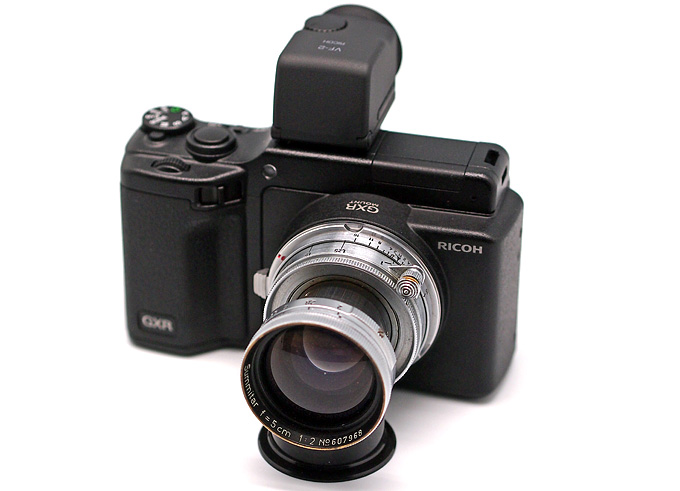 All of that being said, Ricoh recently piqued the curiosity of many Leica M shooters by announcing a new A12 module with a native M mount and a 1.5 crop sensor capable of accepting nearly all Leica M mount lenses ever made. They priced this module at $649, same as the other A12 modules, and reported that the M mount module would also incorporate micro lenses and several other corrective measures to limit vignetting of wide angle lenses mounted on this module. Further, Ricoh reported that the M-mount A12 module would NOT incorporate an anti-Aliasing (blur) filter….
So, has Ricoh provided photographers with one of the holy grails of photography, a Digital CL equivalent camera, capable of using M mount lenses in a compact package? Read on to find out 😉
Under Red Lights – GXR at night – Oktoberfest –
CLICK IMAGES IN THIE REVIEW FOR LARGER AND BETTER VERSIONS!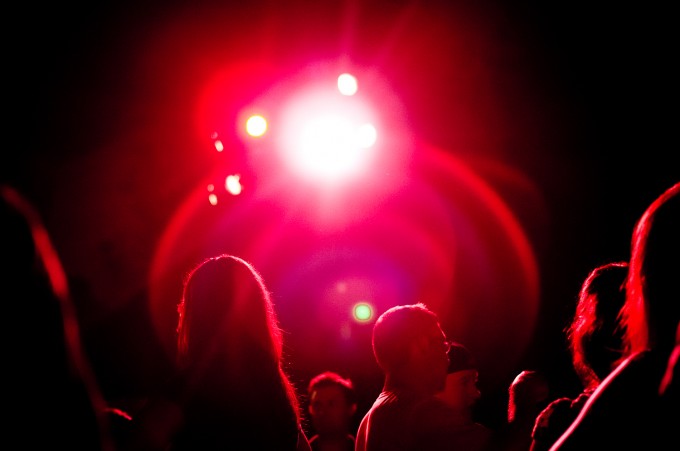 –
St. Pauli Girls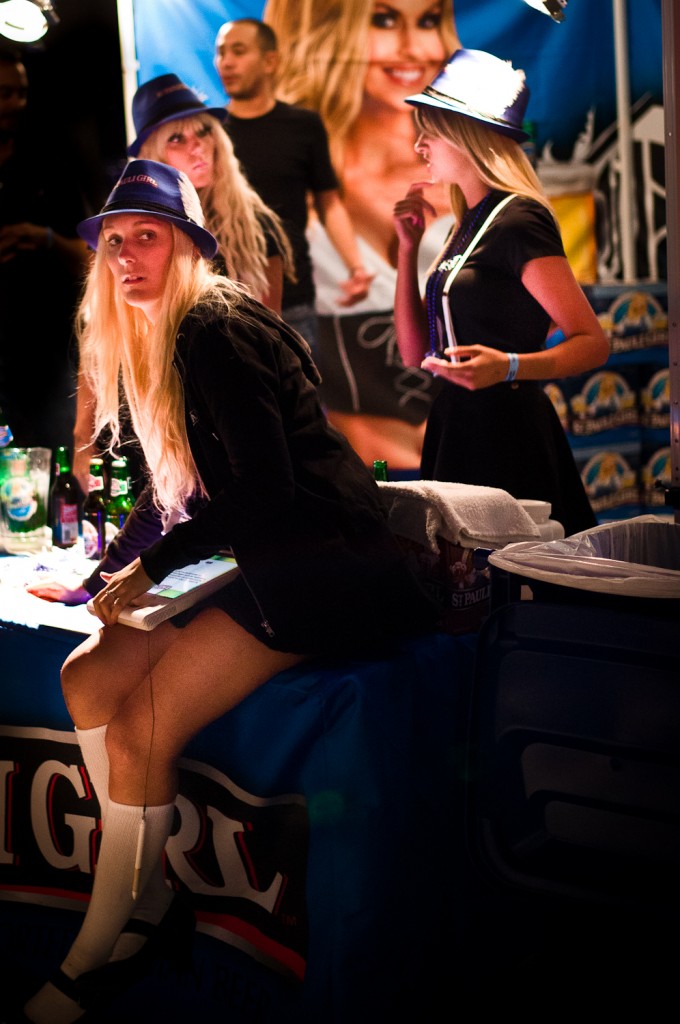 A Word on the Anti-Aliasing Filter
To me, that last statement was BIG news….huge news, really. Finally, a company other than Leica was taking the step of removing the anti-aliasing filter from its sensor, thus, in theory allowing mounted lenses to achieve their maximal resolution on a 1.5 crop sensor. Other than the Leica M8, with its 1.3x sensor, the Leica M9 with its full frame sensor, and medium format cameras that are out of reach for most of us, no camera manufacturer had taken the bold step to exclude this anti-aliasing filter from their camera's sensor. The argument behind anti-aliasing filters, for those of you who don't know, is that they limit moiré patterns, which cause odd banding effects in images where repetitive patterns are captured. Moiré results when a lens out-resolves its sensor and creates aberrations, and the phenomenon is unique to digital photography (to the best of my knowledge), and so several years ago, the big 2 (Canon & Nikon) decided to incorporate anti-aliasing (AA) filters to eliminate the risk of moiré effects in images coming from their cameras. Unfortunately, using AA filters comes at a cost: loss of resolution, specifically at the pixel-peeping/micro-contrast level….Have you ever zoomed in on an image taken with your Nikon/Canon/Sony/etc dSLR and observed that images have that "Waxy" look to them? Therein is the unintended side effect of AA filters… Have you noticed that your M8 and M9 files do not seem to have this waxy look? What you are seeing is Leica's decision to exclude the AA filters from their CCD sensors…
Some have argued that incorporating AA filters causes a blur effect and effectively cancels out some of the unique properties of the lenses to which the sensor is coupled? I know many photographers out there who swear that Leica's decision to exclude AA filters has allowed Leica shooters to preserve the various looks coming from their M mount lenses….speaking of which, have some of you noticed that when your M lenses is adapted and mounted on your NEX or M4/3 cameras, some of their magic seems to be missing? Hmmmm, maybe the AA filter is at play here (certainly, the crop factor plays a role here, too, but…..)
The GXR can do sports!
35 mm Summilux FLE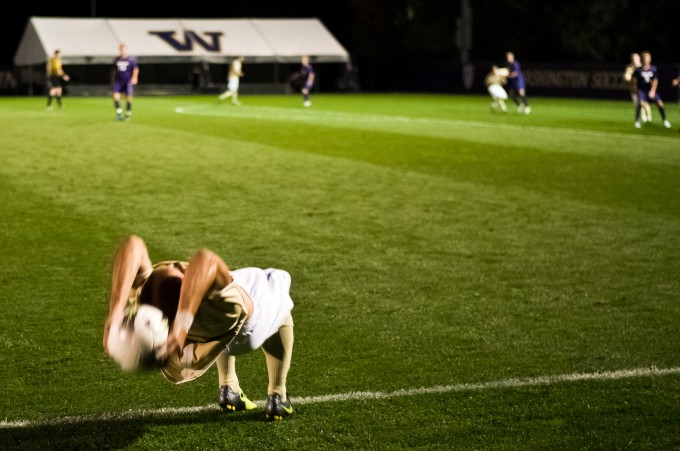 –
135 mm APO-Telyt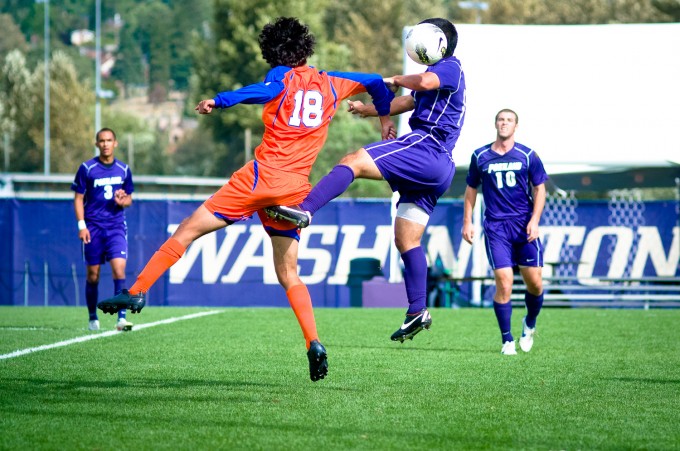 –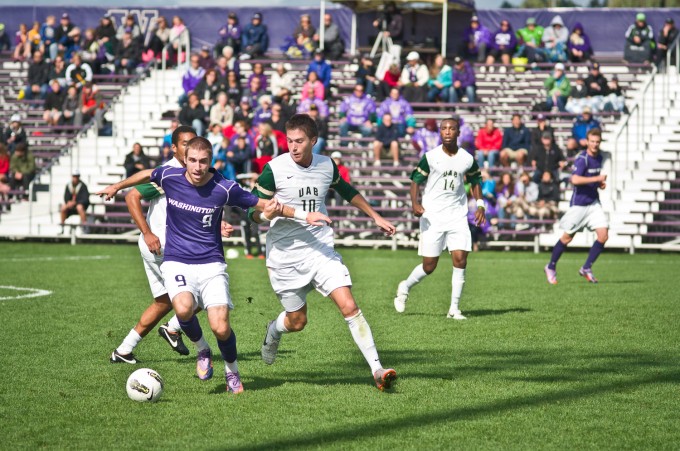 Now onto the GXR-M Mount review
Okay, that was a big digression. The point of my ramble is essentially many photographers have been calling for Canon, Nikon or another manufacturer to produce a large sensor camera absent the ubiquitous AA filter….and along comes Ricoh, with their GXR M-mount module to save the day.
Before I get into the nitty gritty of my review, here are some features that highlight the A12 M-mount & my thoughts:
· APS-C sized (1.5 x crop) CMOS sensor, 23.5 mm x 15.7 mm (as compared to 36×24 mm for full frame)
· No Anti-Aliasing (AA) blur filter
· Micro-lenses optimized to provide sufficient brightness to the image periphery. This matters for wide angle lenses, where light "fall-off" can become an issue
· M mount native: This means you can natively mount nearly any M mount lens on the Module. Ricoh even includes an M-lens tester to use with your M lenses to insure that mounting your favorite M lens will not damage the sensor
· Color correction and vignetting features are available to allow fine tuning of your lens to the M-mount module
· Focus assist!: 2 versions of this, one where the entirely of the image is in grey scales, and objects in-focus gain enhanced contrast; the other version of focus-assist presents a color images, in which in-focus elements "shimmer" with white boarders (to enhance edge contrast) and allow focusing. I find this "focus peaking" option to be highly effective in focusing with M lenses. It also seems to eliminate worry about focus shift that many of us have experienced on our Leica M cameras and SLR's.
· Image magnification: A selected portion of the image is magnified to provide better precision focus. To be honest, I don't use this feature, as I find the focus-assist capacity to be adequate for using lenses, even wide open.
· Focal plane shutter: The focal plane shutter is a fairly quiet shutter option that can vary shutter speed between 1/4000 sec and 180 sec and is the primary shutter mechanism for the GXR A12 M-mount module
· Electronic shutter: This shutter is helpful with absolute silence is required for your photography. Selectable as a "scene mode" option, enabling this scene allows the GXR user to take an image with no shutter release noise whatsoever….I haven't used this feature much, as it only allows the production of JPEG images as a scene mode. However, the electronic shutter is capable of shutter speeds of 1/8000 to 1 second, so there's some creative potential and circumstances in which this could be helpful.
· Beyond this, the remaining features are those that come natively with the GXR, including a variety of scene modes. Particular favorites are the Grainy Black and White mode, toy camera mode, soft focus mode, "miniaturize" diorama mode, electronic level to insure proper framing, and a variety of other options.
1. All of this in a svelte package
Preserving the Bokeh – Zeiss C-Sonnar 50 mm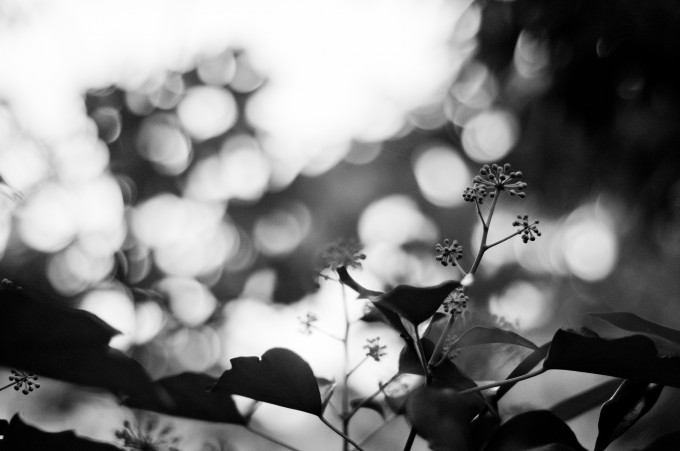 –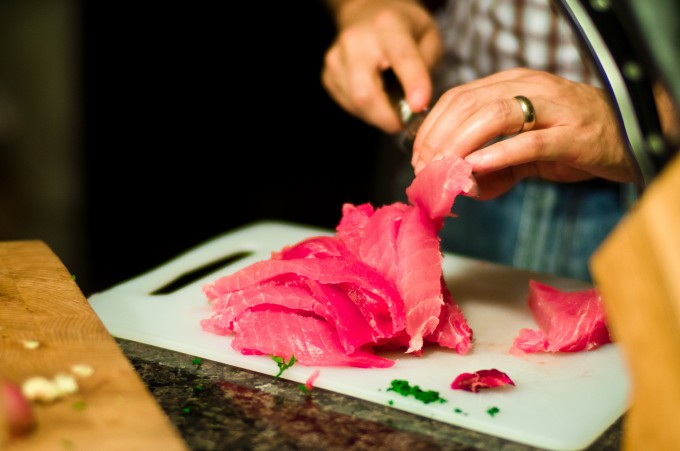 –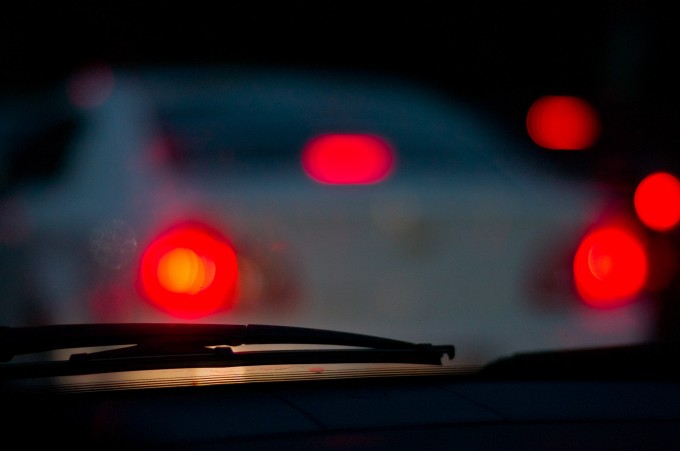 My set up:
Recently, I purchased the GXR body, along with an A12 28 mm equivalent lens, and then snagged the M mount module and VF-2 tiltable external viewfinder with it…. Of note, I find the VF-2, which provides a high definition 920K pixel LCD, extraordinarily useful. By tilting the viewfinder to 90 degrees, one can use the GXR similar to a Rollei, while you look down upon the viewfinder to frame and snap the image…a very useful tool when shooting discretely. Further, the VF-2 is high-res enough to use focus assist with manual lenses effectively, and is a godsend in brightly lit mid-day shooting, when the LCD becomes impossible to use. I ordered my GXR module from Popflash.com, which along with B&H and a few others, serve as authorized Ricoh dealers.
The remainder of the review will focus on using the GXR with mounted VF-2 view finder and A12 M mount module. To go along with module, I have been gradually testing the set up with several lenses:
· Zeiss C-Sonnar-T 50 mm f1/5 ZM lens
· Voigtlander 35 mm f/2.5 Color-Skopar lens with M mount adapter
· Leica 35 mm f/1.4 Summilux Asph FLE
· Leica 75 mm f/2 APO-Summicron
· Leica 135 mm f/3.4 APO-Telyt
I have any lenses yet to test on the GXR, but to date, it's been fun to use the above set up to learn the system….
Cookin' in the Low Light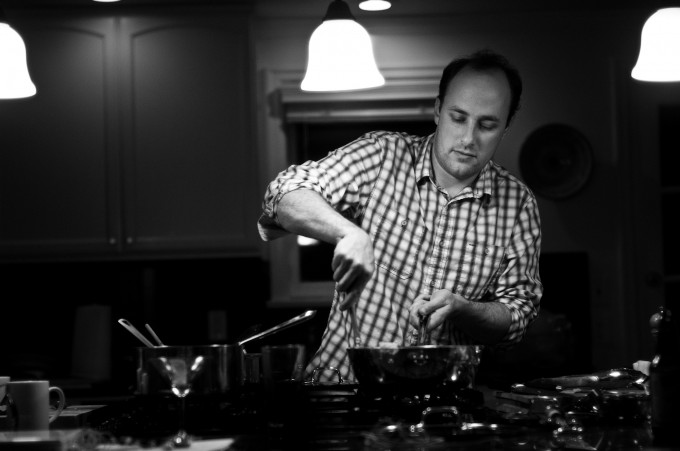 The GXR M-mount in practice.
Let me boil it down to this: THE GXR and M Mount Module combo is a pure JOY to use in practice. Okay, now that this statement is out of the way, let me explain more.
I entered the M mount test period with a combined sense of joy and apprehension. The lack of AA filter, the native M mount, and compact form factor of the combo were appealing features. However, the capacity of this system to allow accurate focus and use of the M lens system was yet to be seen.
Let me reassure you that the focus assist feature, which you must enable in the menus, allows for great critical focusing of M mount lenses. I personally have used the color focus assist, which creates a shimmer to parts of the image, particularly hard edges, that are in focus as one adjusts their focal plane by rotating the focusing throw on their mounted lens….this feature is truly lovely, and allows for the effective use of M lenses on the GXR-M mount….however, the system is quite different than the rangefinder focusing mechanism, in which you use parallax to line up 2 images at the point of focus. In fact, I'd describe the GXR's focus-assist function as a close cousin of the focusing mechanisms employed by manual focus SLR's, specifically the split prism focusing screens seen in most older manual SLR's such as the Leica M8, Pentax MX, and Nikon F series cameras….the focusing works much the same, requiring the photopher's own eye to identify points of focus by identifying areas of maximum contrast. It's a neat way to focus, and in my experience, a FAST way to focus. In fact, I'd say that I can focus my M mount lenses just as fast on the GXR as I would on my Leica M9….and that's friggin' awesome….
Next, how about the sensor? Is it any good? Does the lack of an AA filter allow the magic of M mount lenses to shine throw. In a sense, yes it does. I'll go out on a limb and say with certainty that the GXR's M mount sensor is very capable of resolving very impressive detail, consistent with its exclusion of the AA filter. There is NO waxy look to the images….when I came home and downloaded the first set of images from my GXR and blew up the images on my NEC 27 inch screen, I burst out into a BIG grin! Yup, the detail, the resolution, is there….BIG TIME….Let it be said here (IMHO) that the GXR M-mount's 12 MP sensor kicks the pants off M4/3 and NEX cameras to date (I can't comment on the NEX 5N or forthcoming NEX-7, however)…. I am getting resolution of images on par with my old Leica M8…the sensor is that good in terms of resolving capacity. Dynamic range of the sensor is up to the task, but I would call it "last generation" in terms of my subjective experience. Whereas newer cameras such as the Nikon D7000 and Pentax K5 really demonstrate remarkable dynamic range, the GXR M-mount module, similar to the M9, does not excel in this area. This is not to pan the camera by any means. Dynamic range is really up to the task for nearly all shooting circumstances, save very harshly lit circumstances where highlights are blown out or shadow details are needed.
Is it sharp enough? Does focus assist gain critical focusing? You be the guest…
C-50 mm Sonnar wide open
Finally, colors. I find the GXR to portray colors quite accurately and vibrantly. The colors coming from the camera seem ever so slightly more punchy than those coming from the M9, but the differences are subtle…subtle enough to make me marvel at what Ricoh has accomplished for a camera costing 1/7 the price of the Leica M9!
So far, all roses, right? Well, there are a few caveats, so let's address those….The sensor, while capable of wonderful resolution, seems to do so at the price of a bit of noise. Even at base ISO and ISO "low" , I can see fine noise, which is most noticeable in shadows. Noise seems less evident in highlighted/bright areas. Does this have a negative impact on images coming from the GXR? The quick answer is no. However, if one is working with large prints or doing a lot of cropping, the noise factor can become an issue. What's interesting to me is how noise evolves as ISO is pushed up. I have had the chance to work quite a bit with the camera in low light circumstances, and what I have found is that while sensor noise does increase with ISO, the features of this noise are not objectionable. In other words, at ISO's as high as 2000, the GXR M mount module can perform quite well if the scene is properly exposed…Pushing and pulling files taken at high ISO's hasn't caused noticeable banding effects. In many ways, I find the GXR to be a better low light option for M lenses than certainly the M8, and possibly even the M9…However, at base ISO's, the M8 and M9 files have a cleaner look to them when pixel peeping….so the GXR's sensor is a bit of a Jekyll/Hyde story…in real world shooting, this doesn't matter much, and given the high resolution of the sensor, and the relative cost of the camera/M mount combo (approx. $1000 USD as of this writing) the GXR performs admirably. Keep in mind that Ricoh does include some advanced noise-reduction algorithms that are customizable even for RAW files, but I choose to turn these features off and save noise reduction for my post-processing flow, so I can't really comment on enabling noise reduction in-camera.
Cell Phone lady: 35 Summilux FLE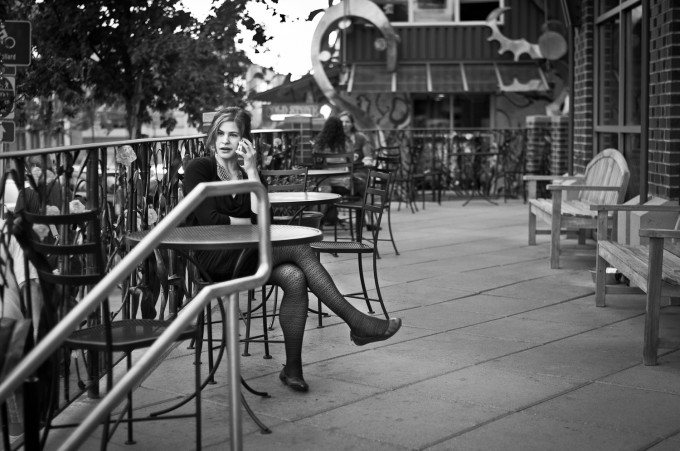 One other issue that crops up is the 1.5x crop of the GXR's sensor. In effect, one has to factor the crop in when using the M-lenses. For example, in order to achieve a 50 mm effective focal length on the GXR, one would have to use a 35 mm lens. Similarly, a 50 mm lens becomes a 75 mm lens, and a 135 mm lens becomes an effective 200 mm lens….the 1.5x crop essentially causes the periphery of the image capable of being captured by M lenses to be lost, and as a result, some of the charms and eccentricities (for example, curvature of field) in rendering that one might see from an M lens is slightly diminished on the GXR M mount. Further, the 1.5 crop sensor is smaller that full frame, and depth of field is consequently reduced. Thus, when shot wide open on the GXR M mount, a lens will have greater depth of field (i.e. less control over shallow depth of field, by approximately 1 stop in most cases) than the same lens mounted onto a full frame sensor system. The lens will still collect the same amount of light and project that on the sensor, but depth of field effects will be less dramatic, particularly wide open…this effect is more extreme on m4/3 cameras, since these cameras have even smaller sensors that the GXR's M-mount module.
Another pet peeve that I have with the camera relates to shooting speed. While shutter lag is minimal (that is, the speed from shutter click to image taken0, the time that the camera needs before it's ready to take the next shot is upwards of 1 second. This lag is quite annoying in one-shot mode. Ricoh provides a "continuous" shooting mode within its menu structure, that allows for 3 FPS shooting, but it'd be really nice for Ricoh to work on a work around or buffer to allow more rapid shooting in 1-shot mode….
Other than that, I gotta say, this camera-sensor combo rocks. The GXR – M-mount module is capable of very high image quality and will be satisfying for many photographers. Using the VF-2 viewfinder allows for discreet shooting as well as photography in harsh daylight, when the external LCD becomes hard to view. IQ, as stated, is exemplary save the bit of noise that seems present across the range of ISO settings. The Lack of an AA filter was HUGE for photographers like me, who enjoy the sharpness and crispness of our digital M files' micro crontrast….
Ice cream scoop in low light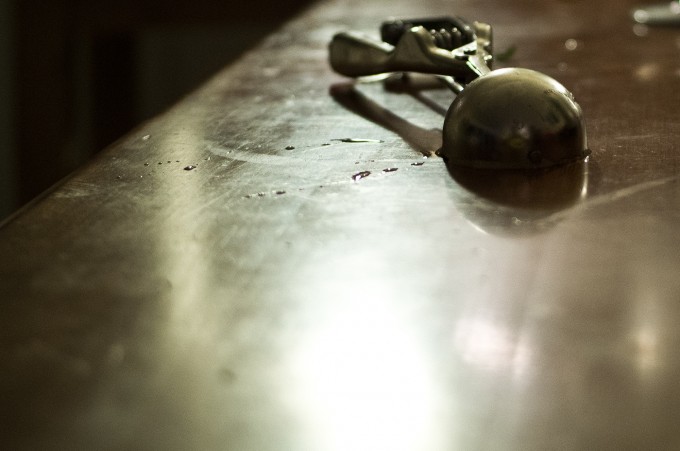 ISO 1250…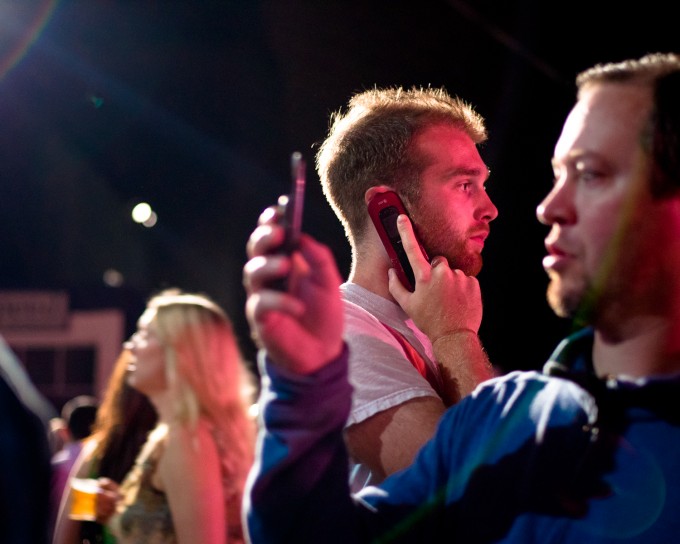 –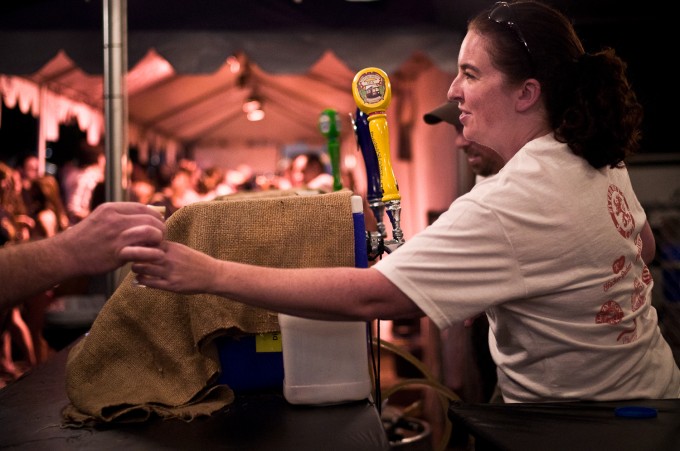 Is the GXR-M-Mount Combo the Digital CL of my dreams?
So, to answer the question that I started with: Is this the Digital CL?
The answer, unfortunately, is no. In my eyes, a digital CL would incorporate a rangefinder or RF-styled focusing mechanism, and the GXR's focus assist, while quite capable, is quite different than the focusing experience that one would experience on a Leica M camera. Many of you may be considering the GXR (or a Sony NEX camera) as a backup to your Leica M. I would try out these alternative cameras first before deciding to use the GXR-M mount or any other camera with focus assist/peaking as a back up? Why, you may ask? The reason is that the rangefinder focusing method is so different than the focus assist/peaking method that transitioning from one style to the other may be disconcerting for some photographers. Is this an issue for me? Absolutely not! I find that the focus assist feature is a joy to use, fast in practice, and capable of achieving excellent results with M lenses, even when shot wide open. In fact, I'd argue that in activities involving fast moving objects or people (i.e. sports), the GXR's focus assist feature can be more accurate than the M rangefinder mechanism….Definitely some food for thought….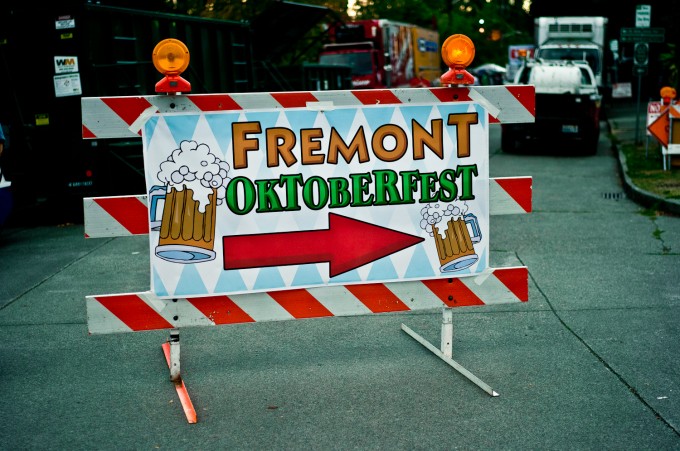 –
Summary
Okay, let me summarize some pros and cons of the GXR-M-mount system
Pros
· No Anti-Aliasing filter allows for HIGH resolution 12 MP files, comparable to output coming from the Leica M8!
· Focus assist rocks. You can focus fast
· High ISO performance is quite good for a cropped sensor camera
· Compact form factor and tiltable higher resolution VF-2 accessory allow for discrete shooting
· Colors are accurately represented.
Neutral
· Dynamic range of images is adequate but not exemplary, especially when compared to other 1.5 x crop sensors
· Shutter lag is fine, but could be improved a tad
· No in-module image stabilization…not a big deal, but would be nice to have had
· VF-2 is 920K pixels. A higher resolution VF comparable to the NEX-7's 2.4 million pixel EVF would be preferable. Maybe Ricoh will release an updated VF-3…common Ricoh!!!
Cons
· Noise creeps into the shadows even at base ISO
· The cameras buffer in 1-shot mode leaves something to be desired….
· 1.5 x sensor…Full frame or 1.3 crop would have been nicer, particularly to make full use of Leica's wonderful wide angle lens arsenal.
· No Rangefinder focusing mechanism, so hence, no title as the new Digital CL-equivalent
–
Conclusion
The Ricoh GXR M mount module is truly wonderful! Is it revolutionary? Nope. Is it a capable photographic tool? Absolutely yes! Is it capable of getting the most out of your M lens collection? Nearly….limiting factors are low ISO noise and the 1.5x crop and their relative impact on image quality.
Am I sold? Yup, for sure. Ricoh's decision to leave out the AA filter on its M-mount module was the right one for me and many photographers like me, where moiré is not a concern. Does Ricoh have some stiff competition coming? Oh yes. The Sony NEX7 will surely outsell it and be adapted to use M lenses, as the appeal of a NEX camera and the Sony brand will surely carry some serious weight. However, the NEX cameras sensors and mount are not tailored to M lenses with the care that Ricoh has clearly put into their M module? Why, Ricoh knows there's is a market out there for people like us, who enjoy using manual focus lenses and heritage lenses? Most photographers out there could care less, and the NEX cameras and their M4/3 cousins will perform admirable for that crowd. I'd argue that the Ricoh GXR M mount module will ultimately be a better option for those who intend to use M lenses on a non-RF body, as Ricoh has taken care to tailor its camera/sensor to M lenses….They should be applauded for their effort. I, for one, am sold, and have been heavily using the M mount module. It will serve as my M9 back up until a time if and when Leica decides to provide us with its own Digital CL solution (emphasis on IF)….
Bottom line: 2 enthusiastic thumbs-up for the Ricoh GXR A12 M-mount module combination! Buy with confidence, my friends!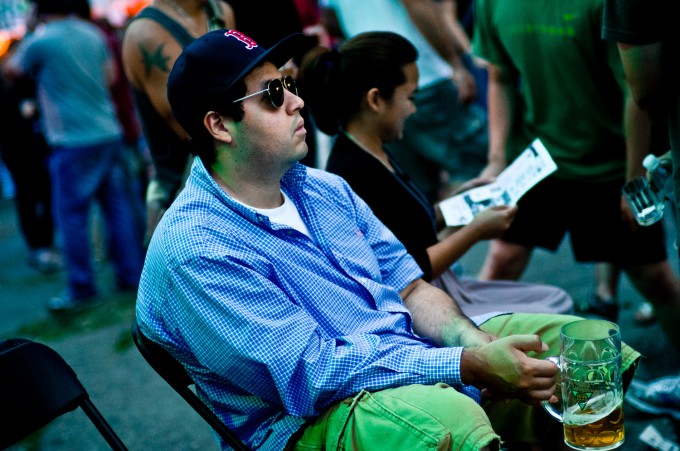 –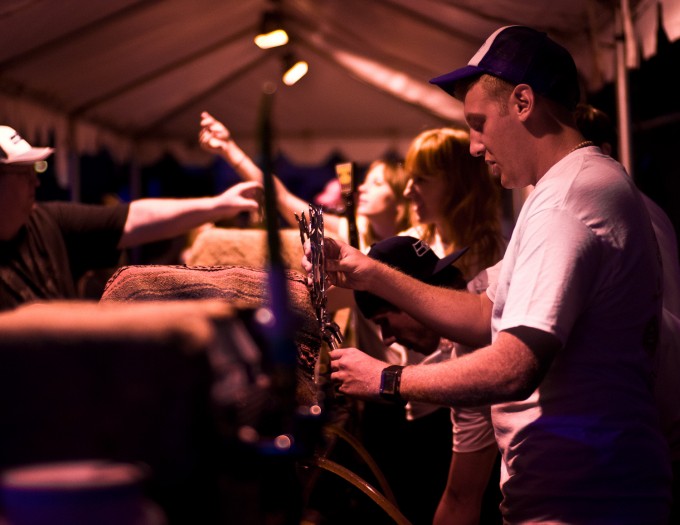 –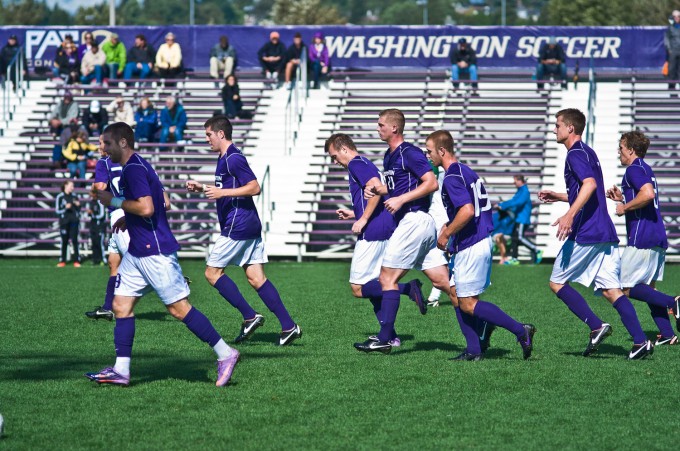 –
[ad#Adsense Blog Sq Embed Image]
From Steve: I also just received the GXR M mount module and have just started to use it. I will post my thoughts after I spend some time with it but so far I pretty much agree with what Ashwin is saying!  You can order the GXR M Mount Module HERE. 
UPDATE: My quick take here!
HELP ME TO KEEP THIS SITE GOING AND GROWING!! IT'S EASY TO HELP OUT & I CAN USE ALL THE HELP I CAN GET!
PLEASE Remember, anytime you follow my links here and buy from B&H or AMAZON,
 this helps to keep my site going. If it was not for these links, there would be no way to fund this site (and the cost these days to keep it going is pretty damn high), so I thank you in advance if you visit these links. I thank you more if you make a purchase! I have nifty search bars at the upper right of each page so you easily search for something at either store! I currently spend 10-14 hours a day working on this site and the only way that I can pay for it is with your help, so thank you! Currently my traffic has been increasing but my funds to pay for the site has been decreasing, so any help would be GREATLY appreciated!
Even if  you buy baby food, napkins or toothpicks at Amazon it helps this site, and you do not pay anything extra by using the links here. Again, you pay nothing extra by using my links, it is just a way to help support this site, so again, I thank you in advance 

 More info is here on how you can help!
If you enjoyed this article/review, feel free to leave a comment at the bottom of this page and also be sure to join me on twitter or my new facebook fan page! Also, you can subscribe to my feed at my subscribe page HERE and read these posts in your browser or news reader!