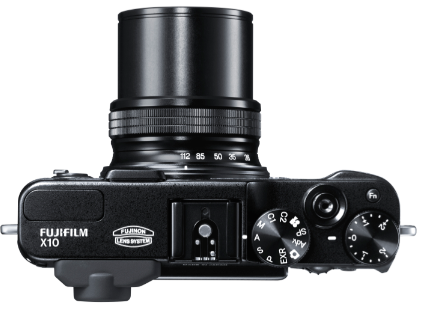 The Fuji X10 is getting ready to be released in November and Fuji recently posted full size samples on their web site HERE. When this was announced I shrugged it off as a small sensor X100 wannabe even though it has a 2/3 size sensor. After testing and shooting with the Pentax Q, I realized that smaller sensors these days are getting better and better and actually give decent performance, and knowing how much I enjoyed the X100, with its fantastic Fuji color and body style I started to become intrigued more and more by this X10.
The samples from Fuji seem to be 90% close ups, (which can give the impression of better performance). Upon inspection of the files I do see the usual noise and "look" of a small sensor. BUT the color appears gorgeous and Fuji like. I still say, and have said since the Fuji S2 years ago that Fuji has the most gorgeous color of any digital camera maker, and their film is the best film for color. Period. I love Fuji.
I will review this camera as soon as I can get a hold of one. Fuji is Shipping the camera in November at a price of $599. Half the cost of the X100.
Speaking of the X100, I will be doing a new writeup of the X100 soon with new images and thoughts almost 6 months after originally acquiring one. Look for that soon as well as a 1st look at the Sony NEX-7 coming as soon as next week 🙂
[ad#Adsense Blog Sq Embed Image]