Fuji X100: Photography magic in a single frame
For years as a network news correspondent and communications advisor, I have had the pleasure of knowing and working alongside still photographers in the field who would capture moments of history in a single frame. Their talents were astonishing.
For example, I watched the English celebrity photographer Sue Adler chat with the famed tenor Luciano Pavarotti … and then, she raised her old Leica with a 35mm lens and shot one frame. Just one exposure that captured his spirit and magic on black and white film. I was in awe.
As an avid photographer myself, I have never professed to have such artistry and talent. But, I have worked at it.
This is an exciting time in photography with large APS-C size, fixed 35mm equivalent lens cameras that tend to be on the small size, like the Fuji X100 and Leica X1. We now can have the tools in our hands to make great images.
I first invested in the Leica X1, a camera that captures stunning images but its autofocus is much too slow for many things beyond landscapes. Street photography with the X1 is out of the question due to slow autofocus. And, the viewfinder plunked atop the camera is awkward.
So, on the eve of an Autumn vacation to Munich and southern Bavaria, I purchased a Fujifilm X100, and took it along despite having virtually no hands-on experience with the camera. The Leica X1 stayed home.
My photography objective on vacation was to hone my skills at shooting that one frame that would tell me, at least, I had captured a special moment. I found the Fuji X100 to be a good teacher.
Arriving in Munich at the height of Oktoberfest 2011, I found a street photographer's dream … color, excitement, movement. While I am no street photographer, I was impressed … actually, surprised … by the X100's lightning fast autofocus and long battery life.
At Oktoberfest, for example, I spotted two women in colorful traditional dirndl dresses of Bavaria who were sharing a snack. When I raised the X100 in their direction, they both looked at me and smiled. But, a man was walking into frame from the left. I quickly pressed down on the shutter button, forcing the X100 to simultaneously focus and take the image. The resulting one image in the low light of dusk captured the scene, I believe.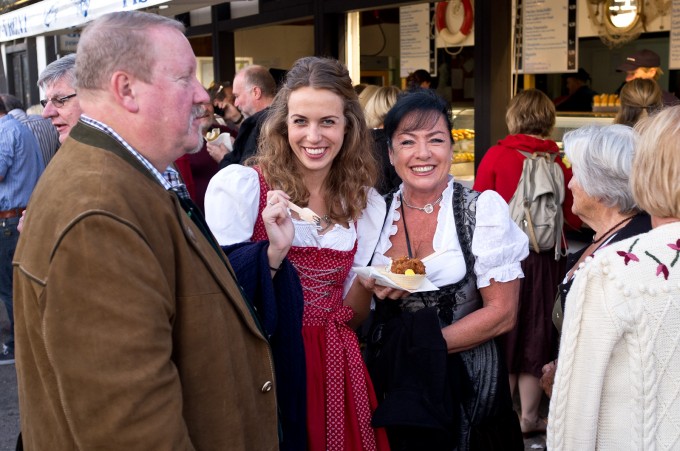 Such instantaneous moments happened again and again in Munich. In Marienplatz, two young women struck a cute pose for no longer than two seconds when I pointed the X100 in their direction. Again, one frame.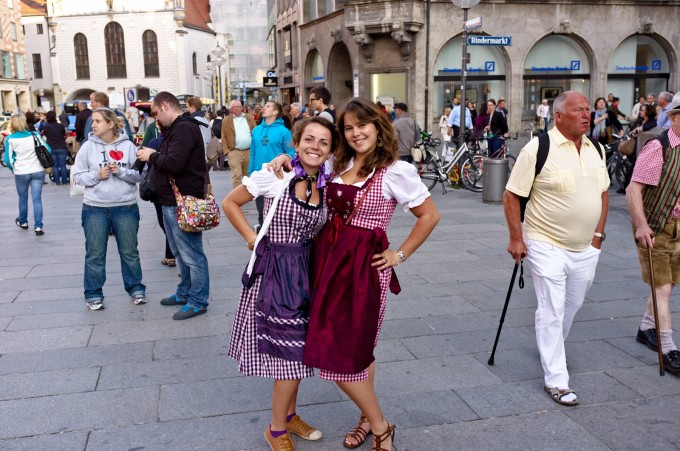 In rural southern Bavaria, near the picturesque town of Fussen, scenes are more pastoral yet the soft light, shadows and haze are always changing. It gave me more opportunity to explore depth of field at manual settings. Yet, I must mention that the X100's full-auto shutter and aperture deliver exceptional results if an appropriate ISO is used for the situation.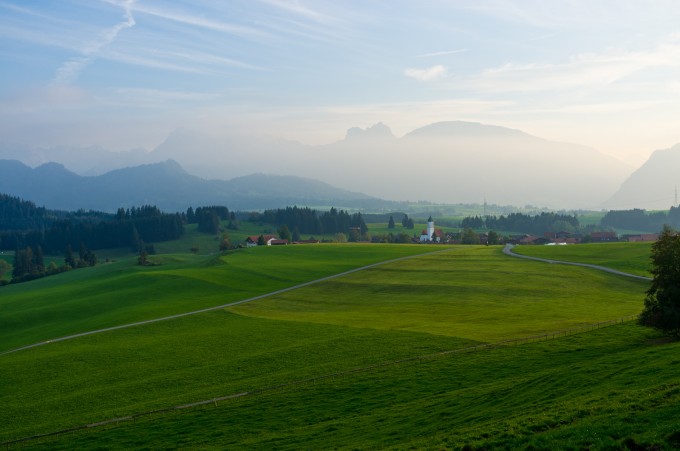 When shooting a dominant mountain eight miles away, I could see its details in Lightroom 3. When shooting a late summer rose, I could see flecks of pollen.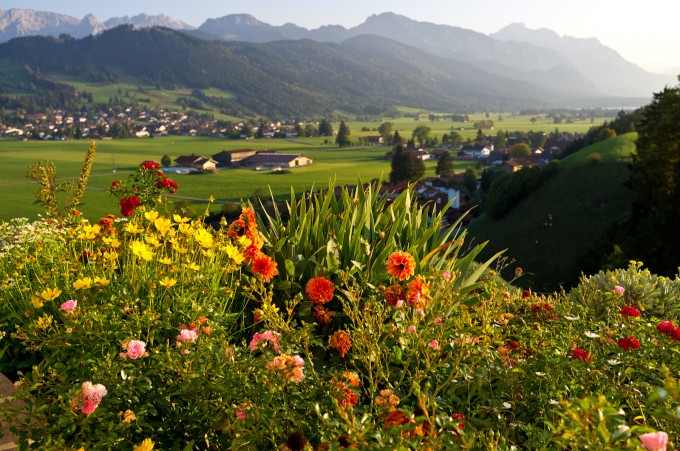 The X100 helped me with progressive depth of field when I shot a hilltop flower garden at dusk. It was like a natural visual ripple from color flowers sharply in focus in the foreground to a vast valley below and mountains seen through haze in the distance.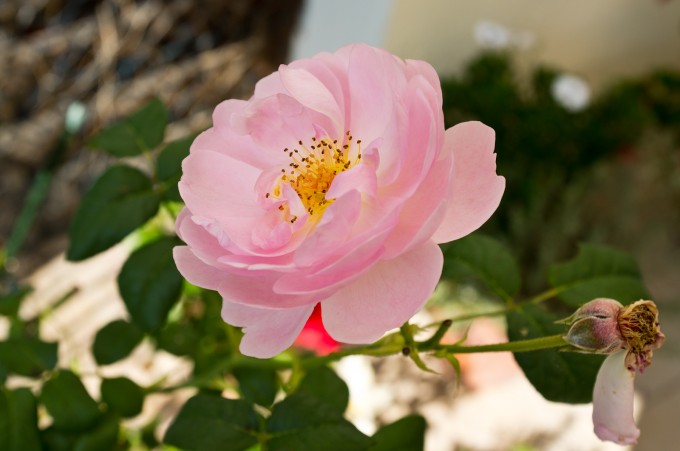 In all photography situations, I found that the Fuji X100 delivered stunning images. Most of all, it helped me to become a better photographer and have a lot more fun shooting. I believe I got closer to that artistic sweet spot of capturing some magic in one frame … at least, I hope so.
# # #
David Henderson is an accomplished author, Washington-based media and communications strategist, lecturer and an Emmy Award award-winning former CBS Network News correspondent. Online: www.davidhenderson.com
 [ad#Adsense Blog Sq Embed Image]