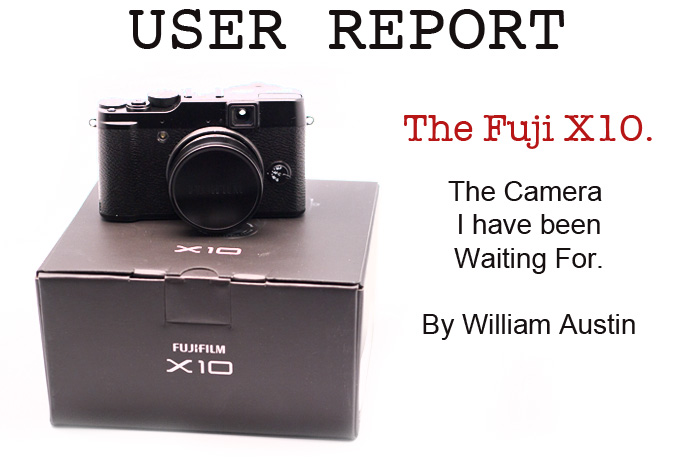 NOTE: MY full review of the Fuji X10 camera is coming THIS WEEK! What you see below was submitted by a reader who has been enjoying the camera! – Steve
The Fuji X10, The camera I have been waiting for.
By William Austin
Around 7 or 8 years ago I remember going in to a camera store and asking for a small sized digital camera which featured a viewfinder and a zoom lens, one which could be operated in the same manner as you would with a zoom lens on a SLR/DSLR (i.e one that you turned with your hand rather than operating with a switch), unfortunately such a camera didn't exist at the time and it baffled me as to why its taken so many years for such a model to be made. When Fuji announced the X10 I thought that my dream compact had been born.
Don't get me wrong, I've owned many compact cameras over the years which have produced some amazon quality images. The Canon G series, Panasonic's LX3/5 and my latest the Olympus XZ-1 are all great cameras but I wanted something I could feel more at home with, a camera that allowed me to continue using the same shooting style as I have with my DSLR. It's not just about having a zoom lens either it's about how I handle a camera and shoot that frame, left hand on the lens and right hand holding the camera with my eye to the viewfinder, the same is true whether I'm shooting my M9, X100 or 5D… its about control.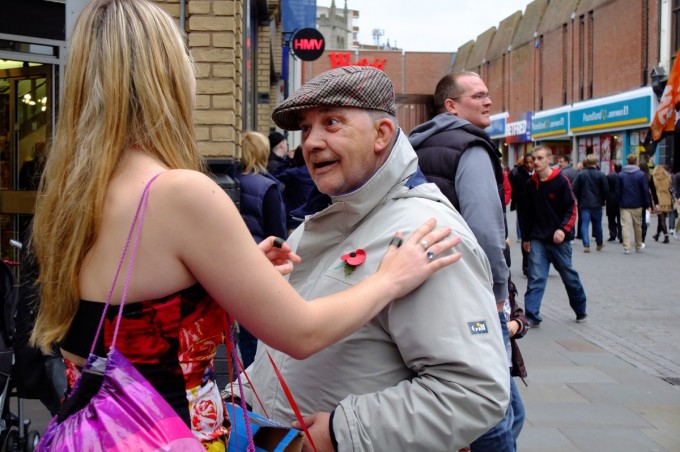 I held back reading any previews/reviews on the X10 until after I'd used one myself because this was a camera I'd been waiting a long time for. I didn't want to read anything negative about it until I'd had chance to judge it for myself, I just wish Fuji had release the X10 in the Summer so that I could go outside and actually use it! Oh well only three days of solid rain before I finally got my chance.
I purchased my X10 on a deal with the fitted case, the case itself is nice and well made but with the case fitted the X10 no longer fits in my coat pocket. However all is not lost as the case itself has two parts, one part fits around the front, bottom, and rear of the camera and leaves exposed the lens, rear LCD, viewfinder, and control buttons. Plus it adds a little more size to the camera making it a bit more substantial to hold, the second part of the case covers the exposed camera back, top and lens, so with just half the case fitted in my pocket it goes and off to the city I head.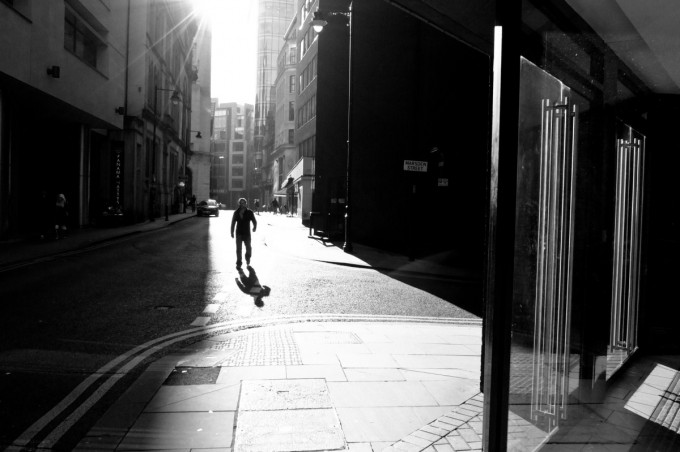 The X10 features a metal lens cap which nicely covers the front optic and the zoom ring, it's pretty much the same type of cap that you would find on the Leica Summarit-M line of lenses and it does its job rather well. The zoom ring also doubles as the cameras on/off switch, startup time is pretty quick, turn the zoom ring to 28 and by the time you've raise the viewfinder to your eye you're ready to start shooting.
[ad#Adsense Blog Sq Embed Image]
In use the X10 is very quick to focus, I noticed no really speed difference between the focus speed of the X10 over my DSLR it does however seem faster to focus than my X100. The zoom ring is smooth to operate its range seems very good although after shooting around a 100 shots I found that most of these were taken between the 28 to 50 mark. Controlling the X10 is also a breeze from changing aperture, ISO and EV, those Fuji engineers really did think of the photographer when they built this baby.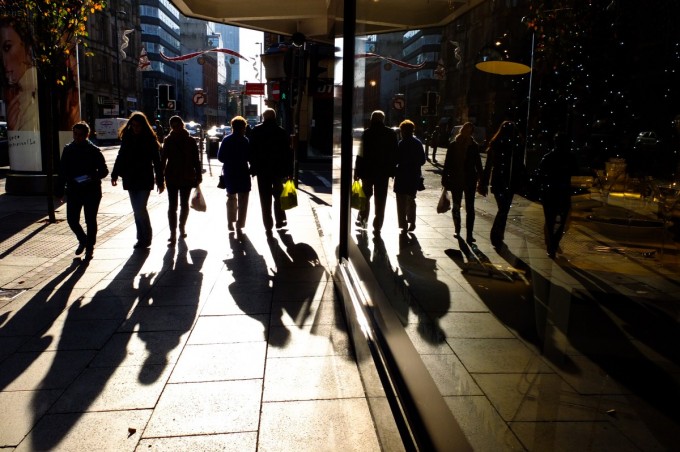 At present Lightroom does not support the x10 RAW files so I shot in JPEG, something which I never really do even when taking just snaps. The X10 OOC Jpegs seem pretty good although I've not really change any of the in-camera Jpeg quality settings so far, I just imported my Jpegs in to Lightroom to adjust contrast/colour and I'm pretty impressed with the results so far. The photos I take with the X10 will most likely never make the trip to paper and would be used for flickr, Facebook, and emailing to family although much like other small sensor cameras with correct exposure and careful post processing good sized prints can be made.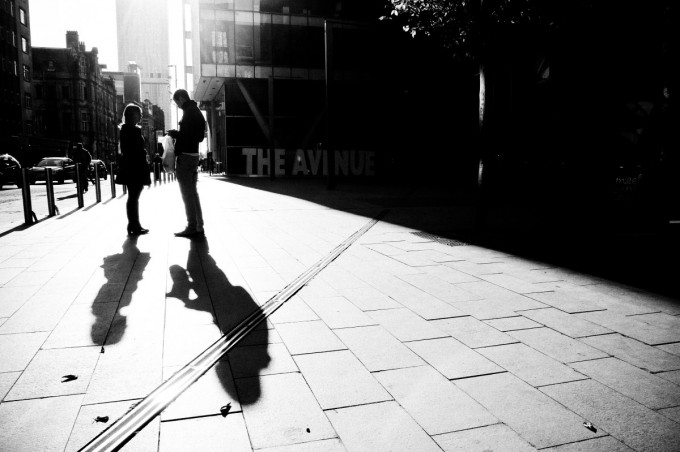 I know already that I'm going to be happy to take just the X10 with me for short business trips and fun days out, pictures of my pets, nieces and nephews but I also know that Fuji didn't just make the X10 for me so who will buy the X10?  My guess would be a very wide range of people from those who want a more traditional camera feel to those looking to start shooting street photography. Judging by the amount of views I've had so far on the few X10 photos I've uploaded to flickr, the interest in this camera is huge.
Thanks
Will Austin