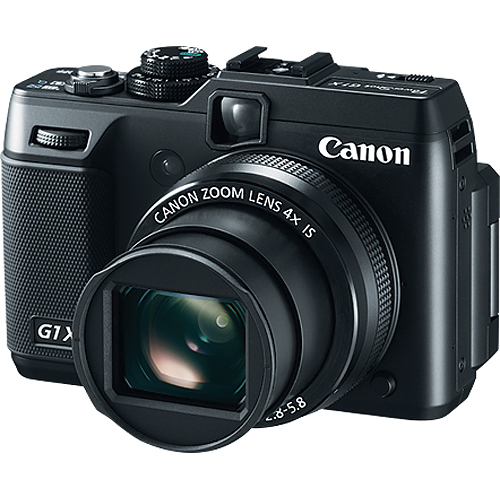 The new Canon G1x – Will you buy it?
So with the huge Fuji news and the Pro X1 over the past few days we all have been excited and in a craze over the interchangeable lens Pro X1. But what about the new Canon that was announced? At first glance it looks like it could be called a G13 but Canon has decided to start the numbering from scratch and go with "G1X". I love how the letter X always seems to make us feel like we have an exciting camera. D1x, X1, X100, Pro X, etc. Wonder why the letter X is always used? Why not G1P? There must be a reason…
Anyway, this new Canon was announced as Canons answer to the mirrorless market. It seems like some are in an uproar like they were with the Nikon V1 but after talking with a buddy last night it all came into perspective. All of us here at this site are excited about the new Fuji and what Leica is going to release this year. Well, not all of us but I'd say 90% are at least interested in seeing more about the X-Pro 1. But what about the masses? The average Joe's who visit Best Buy when they research a new camera. They put their trust in the guy wearing the blue shirt who tells then Canon and Nikon are the best you can get. That blue shirt has been trained to push Canon and Nikon and they truly think they are the best of the best.
In many ways this is true. Nikon and Canon are HUGE when compared to the small guys like Fuji, Leica, or Olympus. They also have a very lucrative DSLR line to protect and they are careful to not release something as bold as the Pro X-1 because if they did their DSLR line would most likely suffer as would their lens sales. So instead they release cameras like this. Small cameras with larger sensors and in the case of Nikon, the J1 and V1 with smaller than larger sensors that perform amazingly well.
Sigma started the small size/large sensor craze with the DP series a few years ago but the Sigma cameras I used were so dog slow they were not fun to use. At all. The image quality was fantastic though and I am happy to see the big guys catching on, each in their own unique ways. Nikon went the other way and released the J1 and V1, which most of you know I am a fan of (The V1), with a smaller sensor. But the Nikon sensor in the J1 and V1 is fantastic for it's size and provides super color and sharpness.
The new G1X from Canon has a large sensor. Bigger than the J1/V1 and the Micro 4/3 cameras. The G1X has a 1.5 inch CMOS sensor which is about 6X larger than their previous G series small sensors and a bit smaller than APS-C and THIS IS GOOD for image quality, low light and dynamic range. I was never a fan of the older G series as I felt the image quality looked hard & flat and low light was not so hot. This was due to the small sensor so the G1X now changes the game because all of those things that I just mentioned will now be much improved. The new camera does look a bit beefy though…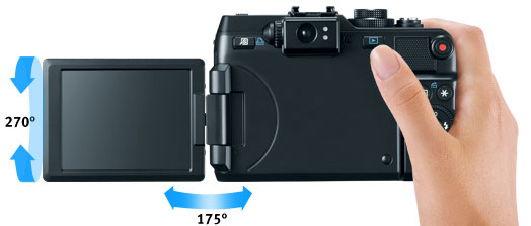 Zoom Lens?
The one thing that most enthusiasts (like me) are not a fan of is slow zoom lenses. Well, the Canon has a built in Zoom, and it's somewhat slow at f/2.8-f/5.6. It has a 28-112 reach and that is good for just about any and all every day snapshot situation but for me, I feel it is too slow for any kind of creative use. What does this mean? Not much as Canon does care about me. Again, Canon built this camera for the masses…Canon likes to sell mass amounts of cameras and this is the camera that the masses want. Great IQ, Fast AF, Swivel LCD, Zoom Lens, HD Video and easy to use. Thats what most people want these days and the Canon does it all for $799. Id rather buy a Nikon V1 for $849 but for those who just want a camera that does it all, and does it all well, the G1X may be the one to go for.
Your Mom, your Wife, your Daughter or Son. This camera is something they would love. 
So while many get irritated about Canon releasing this and not an advanced model I think Canon did the smart thing, for them. They are in the position to release this G1x and sell loads and loads of them to the people who do not want to spend time reading up on every camera model or those who do not have any interest in changing lenses. All in one goodness and besides, the blue shirt at Best Buy will tell them all that THIS is the best camera they sell.
Me, I will not buy this camera as I have no need for it but I do not doubt that it will be fantastic. I hope to review one ASAP.
B&H Photo is taking pre-orders now. 
So, what is your interest level in this camera? Will you buy one? Leave a comment below and let me know your thoughts on the Canon G1X.