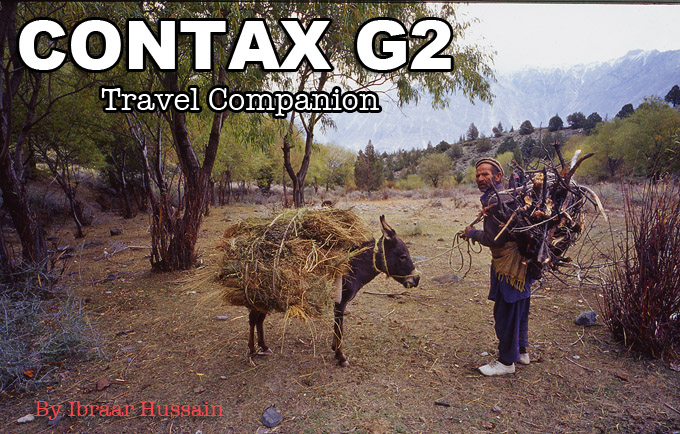 The Contax G2, Travel Companion by Ibraar Hussain
Dear Steve, I thought I'd write in again, just to relate some of my experiences with the Contax G2 around Northern Pakistan and the Punjab. I've been there a few times over the last five years and have had my trusty Contax G2 with me at all times. I know most people shoot with Digital, and finding an almost full time Film shooter is quite a rarity.
In Pakistan, my Contax was a rarity – people were constantly wishing to view the image on the rear panel, and much to their chagrin they were disappointed. The strange thing is that even in the most remote parts, the most remotest and rustic people expected digital cameras and an LCD screen! I was surprised at first and then realised that it's been over a decade since digital cameras became popular, and many years since Film has ceased to be in use in places such as Pakistan.
Pakistan, as Flickr will show you, is rife with native photographers, and I've yet to see ANY photographer anywhere in Flickr, of Pakistani descent, using Film. In Pakistan and India I think Film IS DEAD, you may find the odd mini-Lab but trying to find a lab of any sort which develops E6 or even sells E6 Film stock is impossible in my experience. In 2007 I had to be driven all around Islamabad and Rawalpindi before I found the Headquarters of Fujifilm Pakistan – the only place I could pick up a few rolls of Fujichrome Sensia 100 – rolls which had been sweltering in the heat for Christ knows how long. in 2009 and 2011 I made sure I was well stocked up BEFORE I left England! 🙂
So I felt a bit privileged in a way, sure, it's foolish feeling, but it was a feeling which had much of pride in it. I had to rely on the characteristics of the Film stock and my rudimentary 'experience' to try and grab the shots I wanted, with a long wait to see my results. I know digital gives a higher resolution and pixel peepers will probably get annoyed at the fact that I don't care, I don't think that's important, I'm more concerned with contrast, colour and latitude, and trying to be more creative and artistic. (note the word 'trying! 🙂 )
I also use B&W and the Zeiss G lenses give fantastic results, though they are sometimes a bit too contrasty and sharp for nice gradual BW tone!! 🙂 haha! I prefer the look of Film, and the fact that I'm beholden to the Film stock and have the option of choosing what I'd like to load up to fit the occasion. For example, trips to Pakistan always ensure my G2 is loaded up with either Kodak e100vs or Fuji Velvia, so I know what to expect from my Slides. I'll get heavy contrast, vibrant colour and will have to be careful with exposure. That's where I reckon experience comes into it, experience with the Camera in use. I tend to use Exposure lock on the G2 very often, and can judge the correct exposure by looking at and locking the shutter speed after noting the difference between shadow and highlight in a scene, and I never have any focus problems, any blurred shots are the result of camera shake (using slow film is a pain at times).
But ultimately, the Film stock gives me the results I want, the tone and graduation, the gentle granularity, the pop of colour and it's all so pleasing to the eye. The colours also add to the 'exotic look' of the places, the dust, the red earthy tones, the dress – everything.
I use both Film and Digital, I currently own a lovely Olympus XZ-1, and am looking with lust at the OM-D (I like Olympus colour) I've been using a mix of cameras over the years; from Canon, Nikon and Konica Minolta DSLR's to various Compacts, 35mm SLR's and 35mm Compacts, but one thing has remained constant: when I wanted to capture something important and special I always resort to using my G2.
[ad#Adsense Blog Sq Embed Image]
It's about as perfect a travel camera as you can get, it's solid (I've knocked it, dropped it many times and it has survived!), well-built and is fairly compact. Battery lasts a good long while – in heat and cold,, focussing is quick and accurate, it has a really good meter, ergonomics are as sound as you can get and the lenses are stellar! With the G2, I find I can lift the camera focus and shoot in a quick movement, and if I wish i'm able to zone/pre focus using the (crappy but effective enough) Manual focus.
I have a couple of manual focus cameras, and a manual focus RF – I'd love to own a Leica and perhaps one day I shall, but to be honest, it's the AF which gives the G the edge when travelling, as time is usually of the essence.
FLAWS.
Firstly, the smallish VF, it's not bad, things are clear enough, but one always wishes for a larger brighter VF. It's a bit silly, as Kyocera put a perfect VF in the Contax T2, why couldn't they replicate the size and brightness in this? Filters, using Polarizers can be a pain, and the thing about mountain environments, a Graduated Filter is a MUST, but square filters are a pain to use on a Rangefinder. And finally, the G2 is so quick with a nice snick and zippy shutter that it's easy to blow your way through Film! So have got to slow down a bit!
I hope my, as well as others use of Film, and such tools as the Contax G2 encourages people who use or have been brought up on Digital, taken up photography fairly recently, during this last 10 to 12 years and others who long ago abandoned the medium and 'went digital', to use this beautiful medium and utilise fantastic Film cameras which are at bargain prices these days; such the G1 and G2 and T series, Contax SLR's, Olympus OM, Nikon F's and others including Yashica/Rollei TLR's, and MF gear (and Olympus Pen Half frame – I have a splendid Pen F which I have bought recently and am loving using it) , and I hope exposure on your superb site encourages photographers to use Film, enjoy and create using the characteristics of this medium along with their usual Gear.
Keep up the excellent site, the reviews are brilliant, as are the offerings and contributions from Site users! Love it!
Local lad with striking eyes. Minapin, Nagar Valley, Gilgit-Baltistan, Karakoram mountains. 2009. Fuji Velvia 50, 45mm Planar T* @ f2.8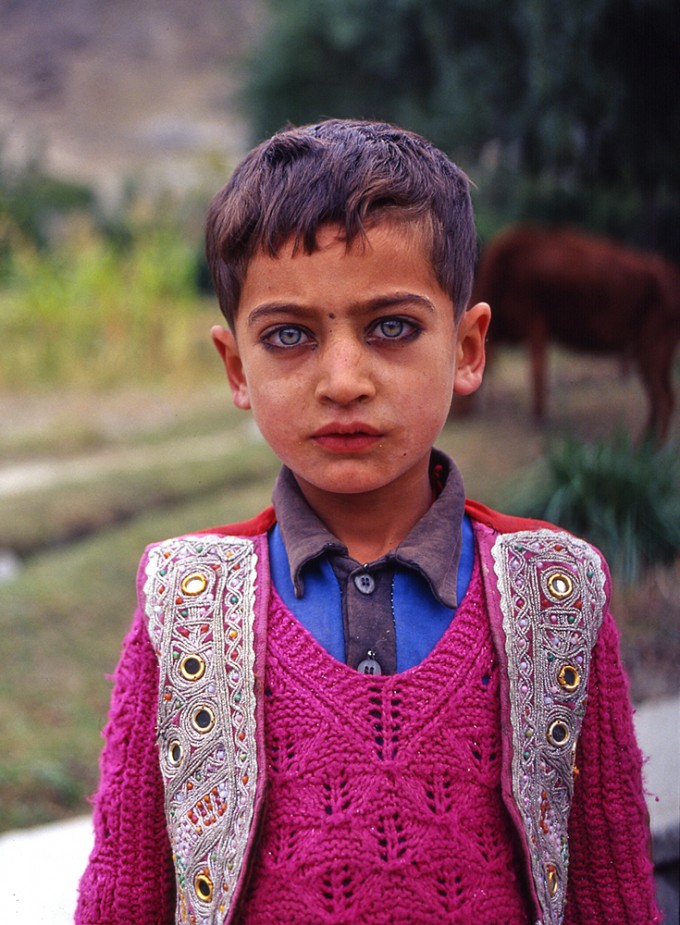 –
A local lad trying to sell me some snacks, Malam Jabba, Swat Valley. NWFP Pakistan. 2007.
Fuji Sensia 100. 45mm Planar T* @f2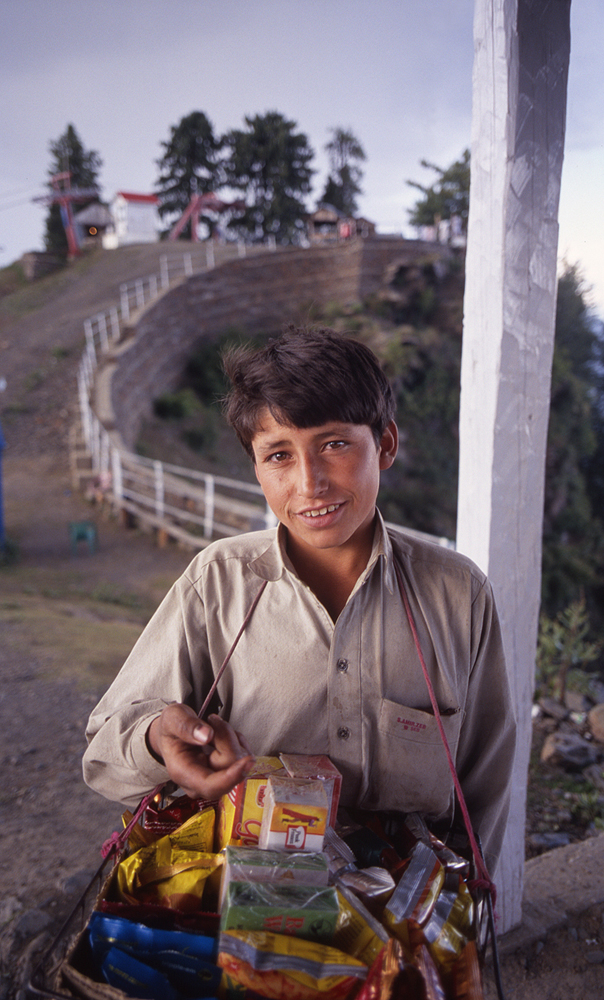 –
The strain and tension of life shows in the eyes of this young lad from Swat Valley. 2007. Fuji Sensia 100. 90mm Sonnar T* @ f2.8
–
Mulhon, Kalash girl, Grom Village, Rumbour Valley, Hindu Kush. 45mm Planar T* @ f2, Kodak e100vs. 2009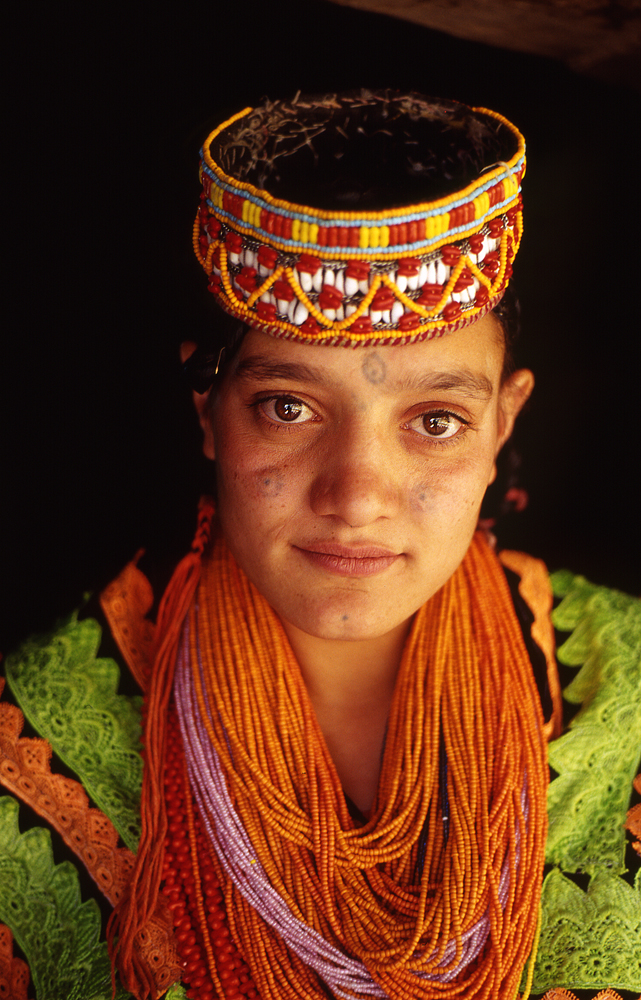 –
Man with firewood, Chitral Gol national park, Hindu Raj range is in the background. Hindu Kush mountains. 21mm Biogon T* Kodak e100vs.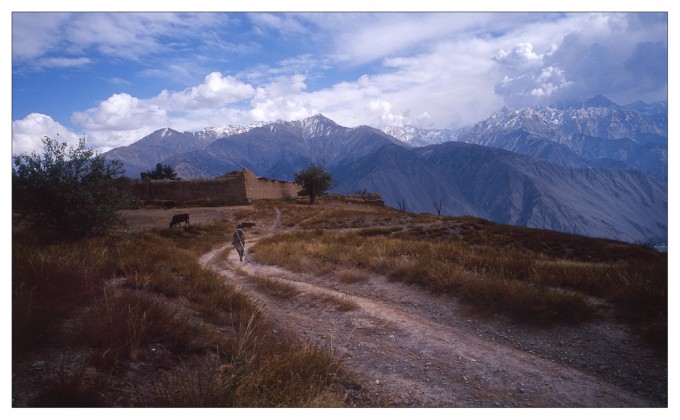 –
A guy on horseback at sunset. Sarai Alamgir, Punjab, Pakistan. 2009
21mm Biogon T* @ f2.8. Fuji Velvia 50.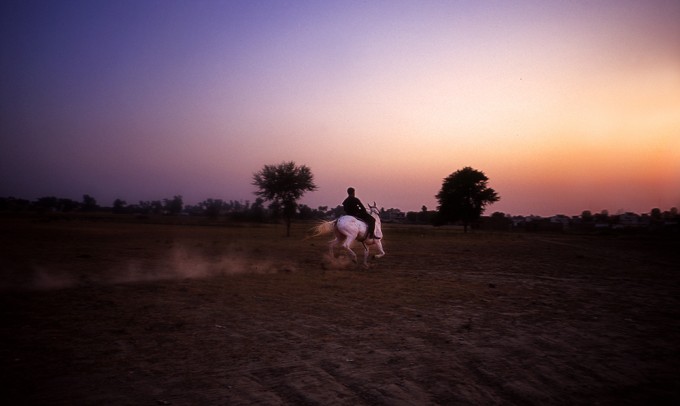 –
Villager collecting firewood and fodder. Rakaposhi base camp trek, bang-e-das, Nagar Valley, Gilgit-Baltistan. 2009.  21mm Biogon T*@ f2.8 (I think) Fuji Velvia 50.
–
Shepherds and their Dog. Swat Valley, NWFP. 2007. Fuji Sensia 100. 21mm Biogon T*
–
Mystic/ Fakir at the Shrine of Pir-e-Shah Ghazi, Kharri Shareef, Kashmir. 2009. 45mm Planar T* @ f2.8  Fuji velvia 50.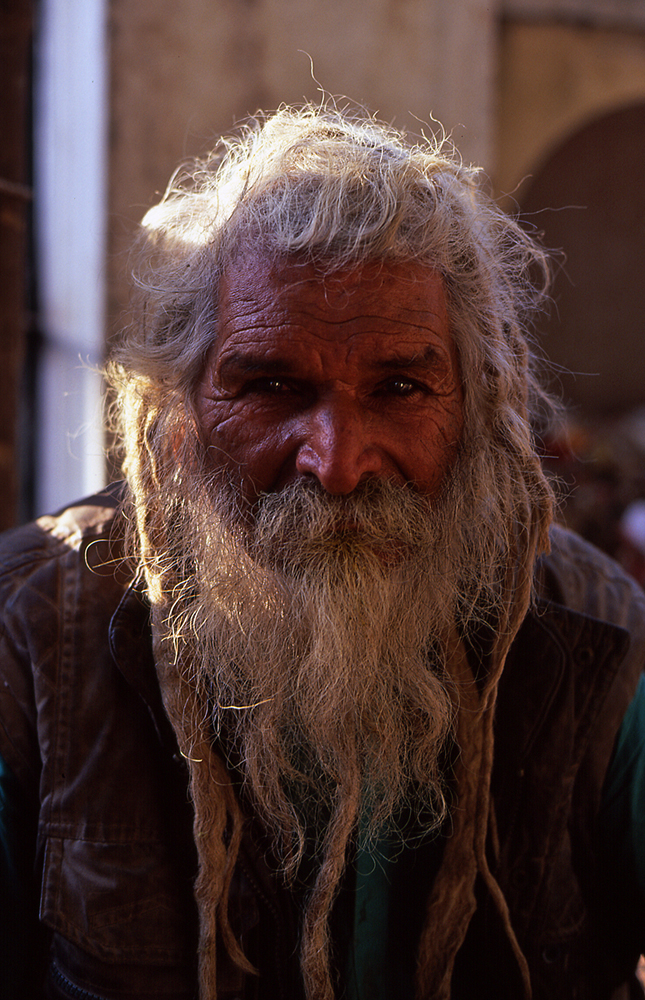 –
Two Kalash Girls, Grom, Rumbour, Hindu Kush. 2011.  45mm Planar T*, Kodak e100vs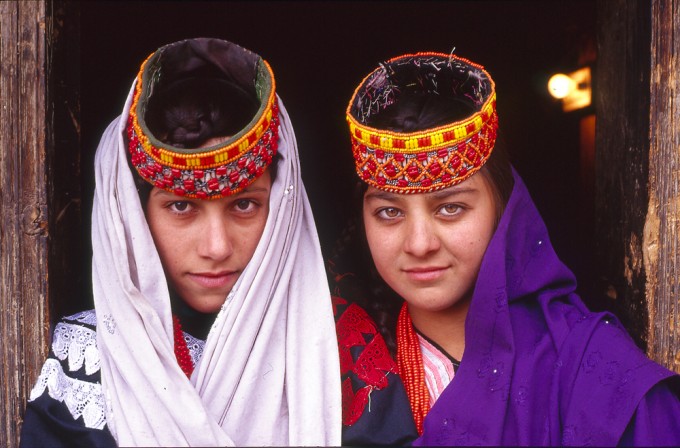 –
Rabi Gul, young Kalash girl in traditional dress. Grom, Rumbour, Chitral, Hindu Kush. 45mm Planar T* Kodak e100vs