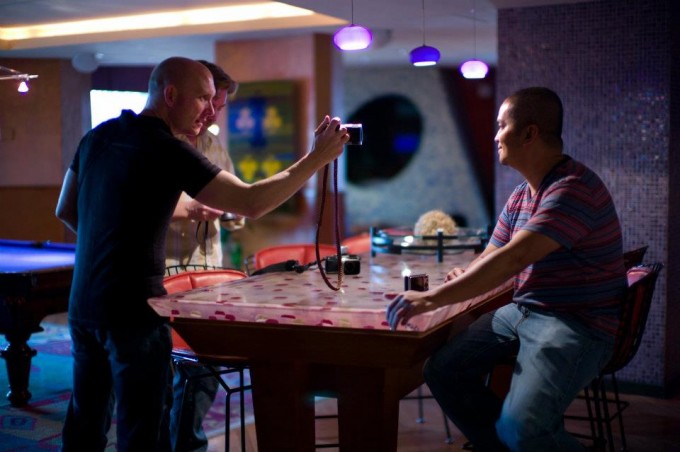 Trying out the Sony NEX-7 in Vegas with the Leica 35 Summilux ASPH and Zeiss 24 1.8
This past weekend I was super busy (sorry for the delays in answering e-mails) as I was in Vegas with 6 others for the quick Vegas weekend trip that I maxed out to 7 attendees so we could all stay in the same suite and hang out. It was a crazy day as I arrived at the Palms Hotel at 11:30AM, hoping to get checked in by 12-1. Upon arrival I was told the Suite I had reserved would not be ready until 4, even though I was told 12-1 would be fine.
So I waited..and waited..and waited. I even visited a Psychic in the hotel Lobby and had a reading done.
By 3pm some of the guys were showing up so we hung out for a while waiting for the room. By the time 5PM came around I had complained a few times and then was told my room would NOT be ready until 6pm. Seeing that this was not acceptable I complained and after I said "Do you know who I am"?? (Joke, lol) they decided to upgrade the room to the "Real World Suite" which is the room MTV used to film one of the seasons of the Real World, and at no extra cost.
How awesome is that? A world famous suite and here we were, a few photo geeks just hanging out to shoot and talk shop. The following photos of the room were shot by Todd Hatakeyama with his Leica M9.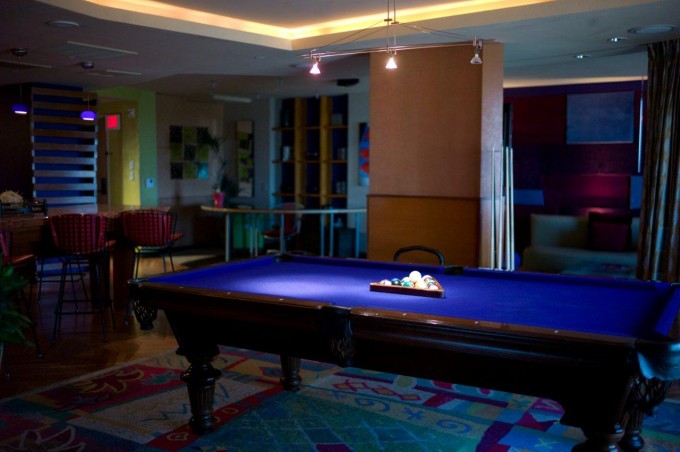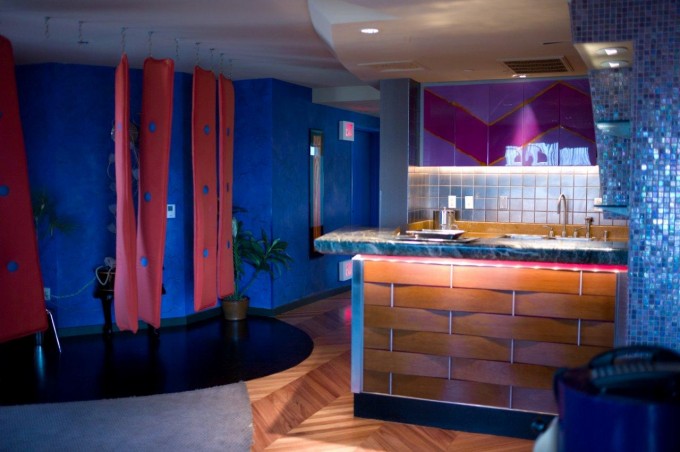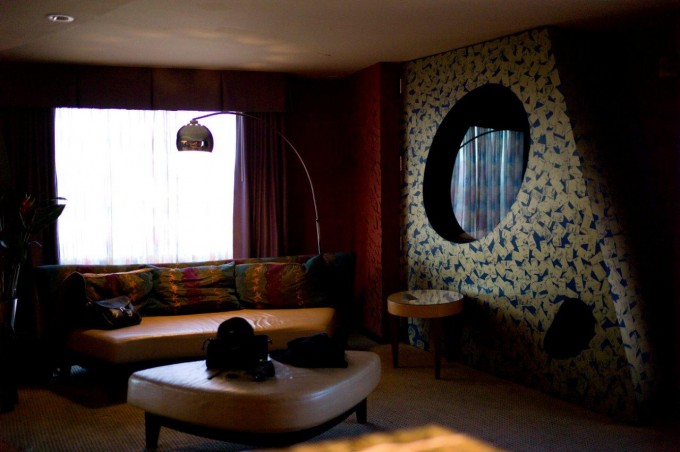 After they put us in the "VIP" room to wait for the room to be made available we waited more and when we finally made it into the room at 5:20 we were all going around taking snaps of the kick ass room and checking out the bedrooms. This room was AWESOME and I am thinking of doing a yearly mega Vegas meetup for up to 30-40 poeple and renting this suite for 7 of us to sleep in for the weekend and all of us to enjoy during the day as HQ  – could be a blast.
By 6pm, all of the guys had arrived and we decided to head out and shoot in Vegas instead of blowing all of our cash at the blackjack tables. Photo below was also shot by Todd and his M9.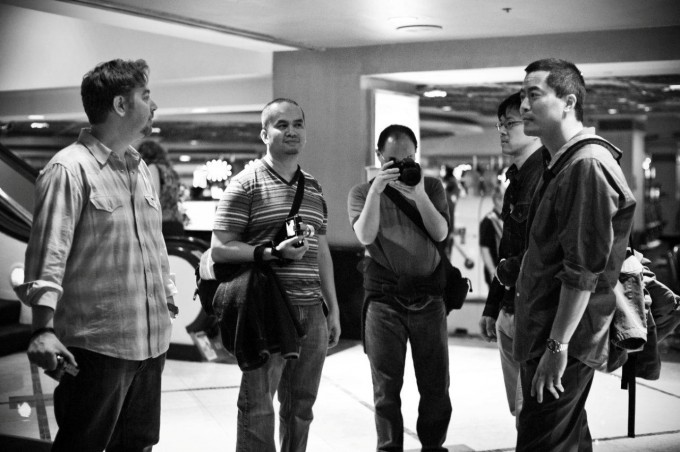 [ad#Adsense Blog Sq Embed Image]
I had the Fuji X-Pro 1 with me along with the 18 and 35mm lenses as I wanted to shoot with that camera 98% of the time to test out usability, speed, accuracy, and image quality for my upcoming review. I also brought along the Sony NEX-7 with a Leica 35 Summilux ASPH and the Zeiss 24 1.8 "just because". The other guys had Leica, Olympus, Nikon, Canon and Panasonic so we had a great variety there.
We started walking and shot from 6pm to around 10:30 PM and then headed back to the hotel for some drinks. We had a good time but it went by crazy FAST. I will be including some shots from Vegas in my X-Pro 1 review but I just wanted to show a few snaps I took with the NEX-7 a nd Leica 35 Summilux ASPH FLE from our room. After comparing side by side with Todd Hatakeyama (who took the 1st photo at the top of this page of me shooting with the NEX) we both decided we preferred the richer rendering of the Sony with the Leica over the Fuji with the Fuji 35 1.4. Then again, the Sony combo would cost you about $7k where the Fuji would come in at around $2200.
My Fuji review is coming soon, so stay tuned. For those wondering if I even like it I can say that the IQ is phenomenal but usability is very X100 like. For image quality  – to me, I still feel the best of the best comes from the Leica M9 with Leica glass and the 35 Summilux FLE is IMO, one of the best, of not THE best Leica lens you can buy. Paired up to the NEX with the focus peaking, it is quick and easy to focus and the results are rich and show you the Leica character.
My opinion on the whole NEX system? I find the NEX-7 is a great camera with some limitations. When shooting the 7 it demands the best glass you can give it. With lesser lenses it suffers a bit but with the Zeiss and Leica glass it excels. The body is simple and easy to shoot with, it is fairly quick and very versatile. I did get a few mis-focused shots where the camera told me it locked focus but clearly did not. This was with the Zeiss 24 1.8 and I also had that issue at times when I did my review of this camera months ago.
The NEX-7 is not the best at high ISO in the Sony lineup as the lesser NEX-5n beats it in this department and the video capabilities of the 7, while gorgeous, have been giving me some overheating issues. Other than that I have been enjoying my time with my NEX-7. YES, YES…The Fuji stuff is coming!
The images below were shot with my NEX-7 and Leica 35 Summilux ASPH FLE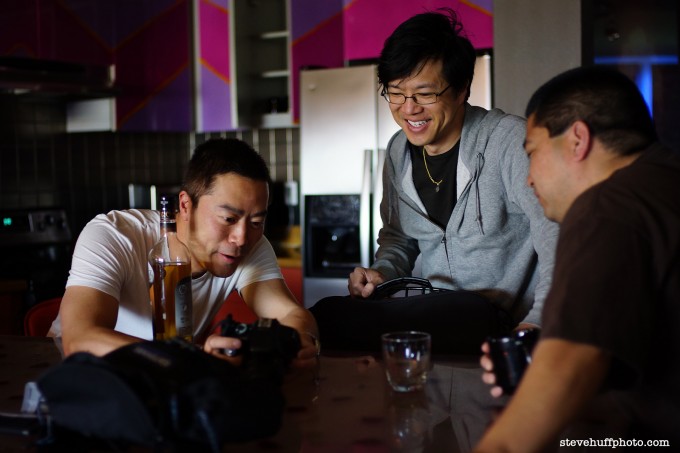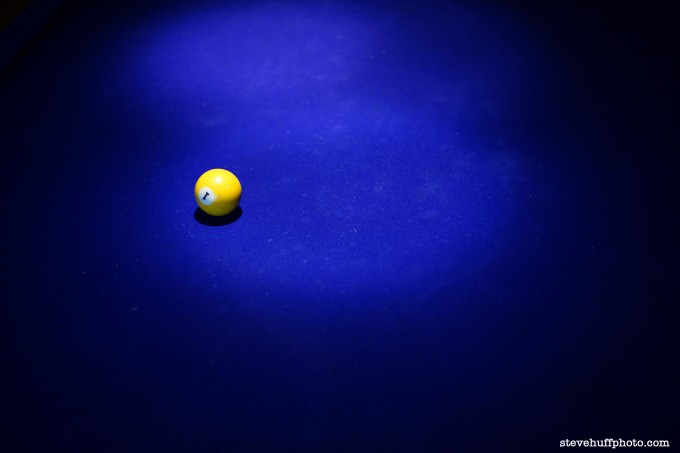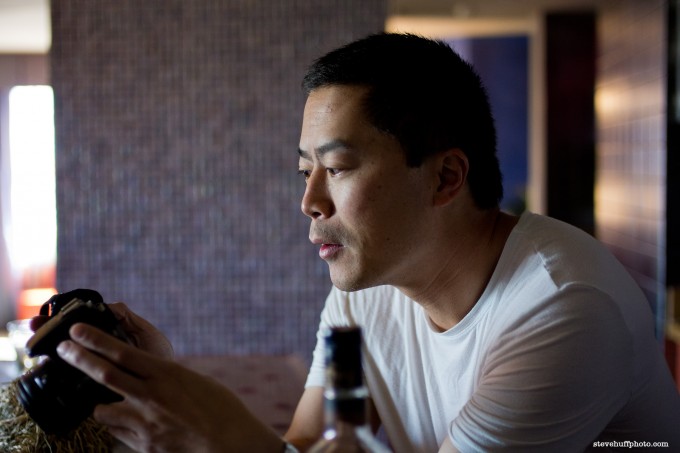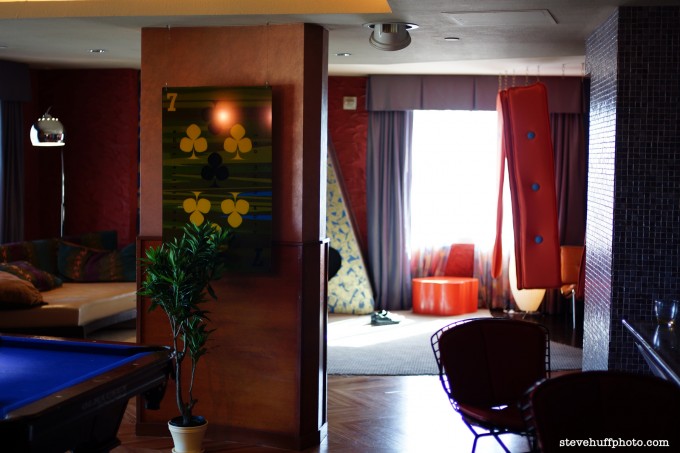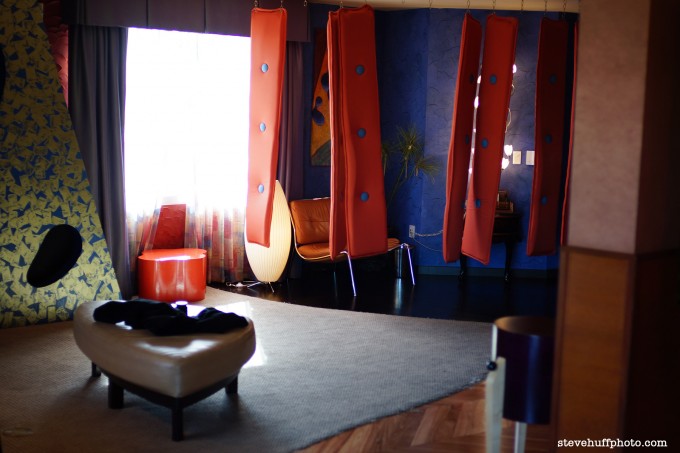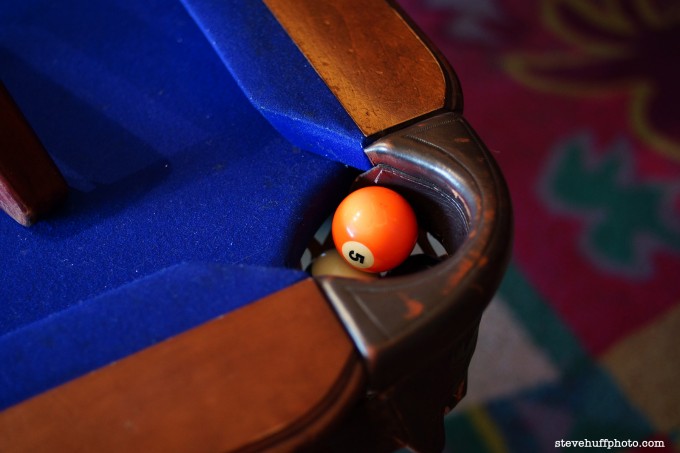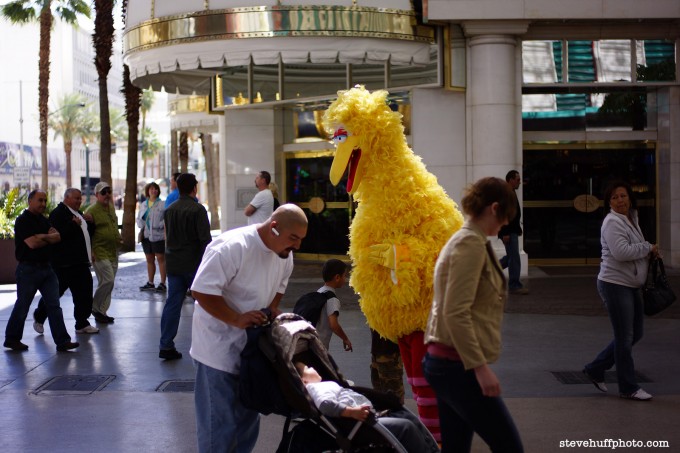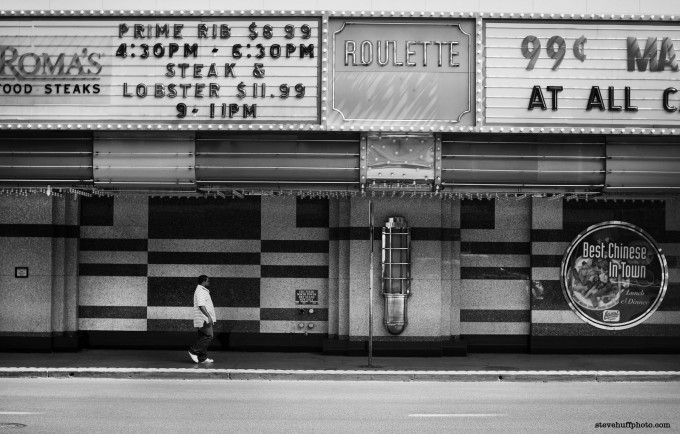 –
I also shot a few with the Zeiss 1.8…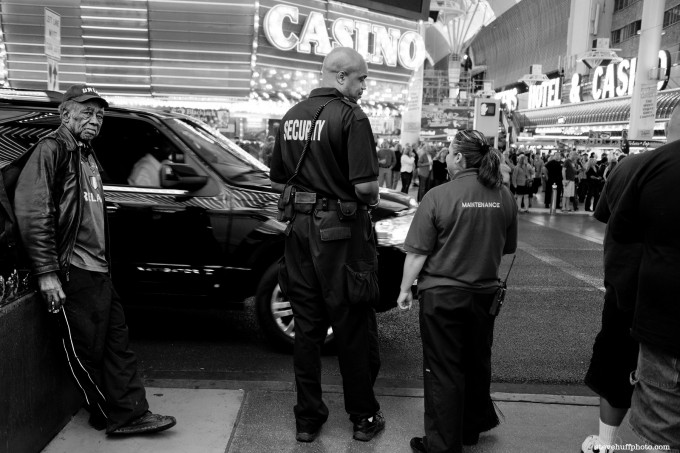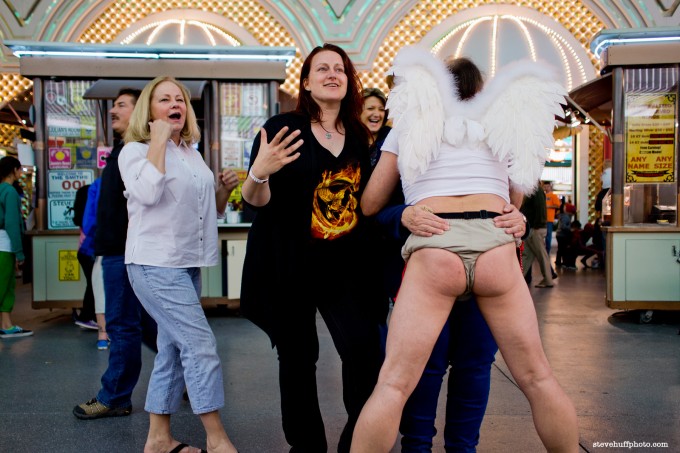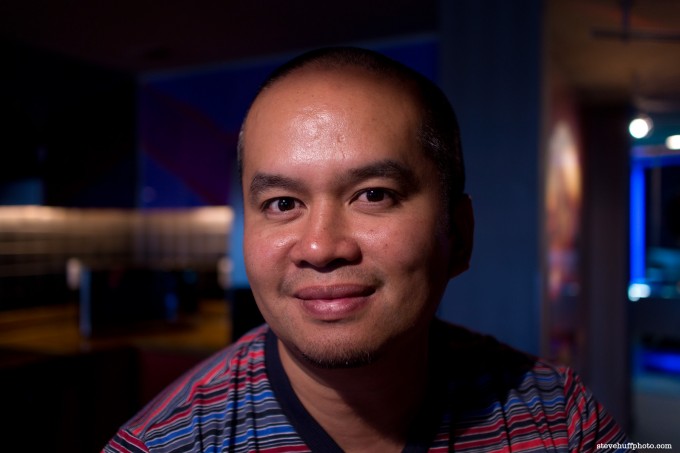 –
and another one from Todd of me…good timing todd, lol (the truck was driving by behind me when he snapped)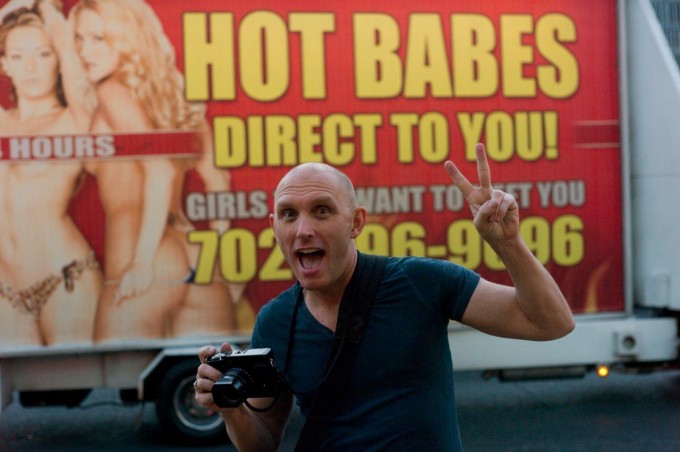 I want to thank all of those who attended! It was quick and fun, and even though I was wiped out from my 6 hour wait in the hotel lobby and 4 hour drive to Vegas I had a great time. We all headed back home on April 1st and before leaving I found out that I would be touring the entire world with Seal as part of a Leica promo deal. Wow, I wasn't even aware of this news! Lol.
Next up for workshops  – Hong Kong with Gary Tyson at the end of May and a 7 day East Coast and Canada photo Cruise (Yes, as in Cruise Ship)! Can't wait!
As for the 35 Lux ASPH II…they are hard to find but the best bet would be Ken Hansen (e-mail at khpny19@aol.com), PopFlash or Dale Photo.