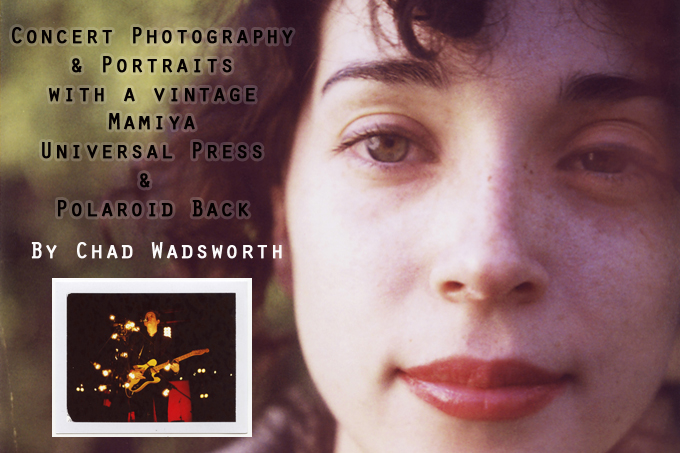 User Report: Concert Photography & Portraits with a vintage Mamiya Universal Press and Polaroid Back by Chad Wadsworth
Hello Steve Huff Photo readers! Steve was kind enough to let me share with you some concert photography and artist portraits that I've taken over the last few years with Polaroid land cameras and an old Mamiya Universal Press with a Polaroid back. It seems like we are all constantly searching for the next new piece of digital gear, whether it be the M10, X-Pro 1, OMD or NEX-7. I'm guilty of buying a ticket to this carousel and have been through my share of m4/3 and APS-C compacts as they certainly do have their important place in our daily photography. That said, in retrospect, the work that is often most satisfying to me personally has been the "lo-fi" analog photos captured with vintage gear.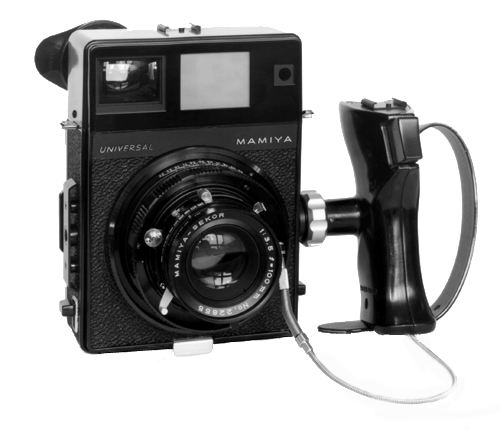 As a concert and editorial photographer, my weapon of choice is a DSLR. It offers the perfect combination of rugged build (I recently had to use the body of my 5D to brace myself against the stage as the crowd surged forward), speed of focus, access to excellent optics and a comfortable user interface. But as most my contemporaries use the same equipment, it can be challenging to craft a signature to your work outside of composition and post processing. Vintage gear or larger format cameras can bring new looks to your work and are a ton of fun to use.
I won't take up much more of your reading time other than to tell you a little more about the gear and techniques used.
In this group of shots I am using my trusty Mamiya Universal Press (a medium format rangefinder) with a broken shutter trigger so I have to manually hit the shutter lever on the lens. This particular concert was well-lit but the film was slow – Fuji FP-100 and my shutter speed was around 1/30 at f/2.8 with a Sekor 100mm lens. I basically zone focused and tried to stay steady during an exciting set by one of my favorite bands – Spoon. I also had some fun with a double exposure shot from the stage – not sure if it works completely but I like it fine.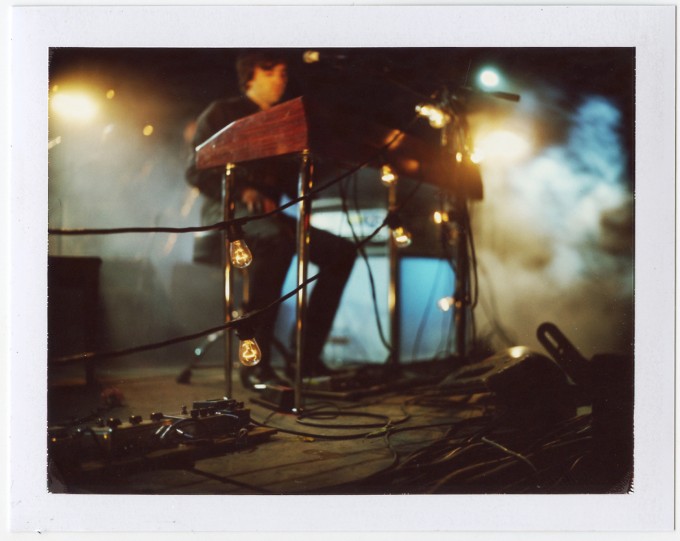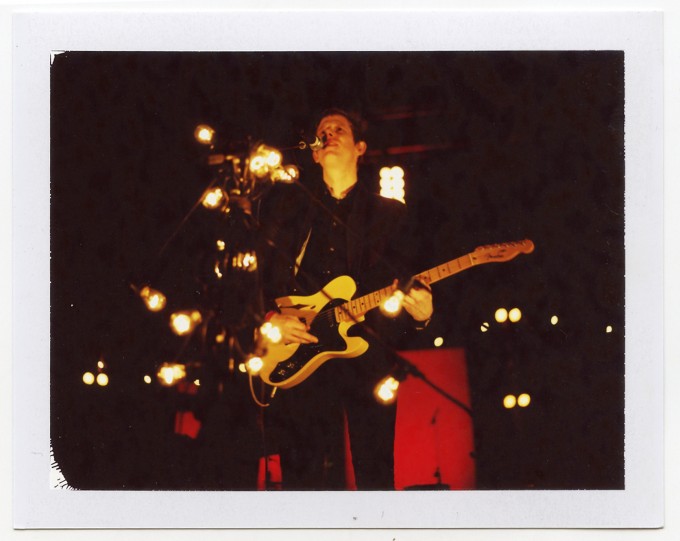 –
The same camera and Polaroid back combination was used here for an album artwork shoot. This one was shot at sunset on a farm in the Texas Hill Country.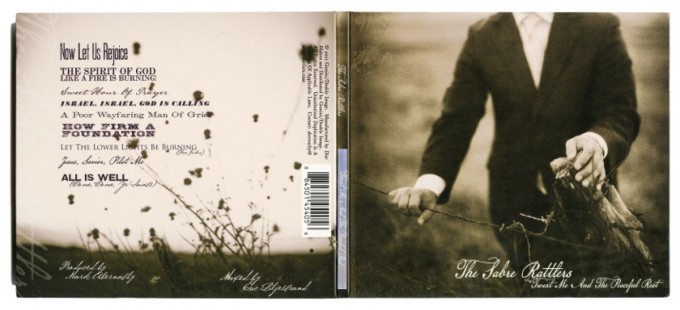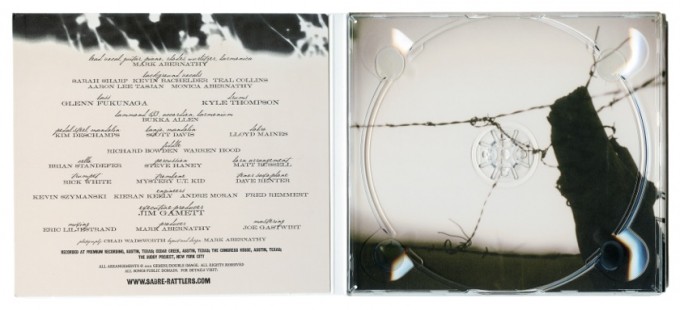 –
The Mamiya / Sekor 100mm also makes for a great lo-fi portrait lens with nice swirly bokeh and strong vignetting. Here are some artist snapshots taken at the Fun Fun Fun Fest in Austin, TX. The artists are: Bounce/Hip-Hop musician Big Freedia, John Dwyer from the San Francisco band, Thee Oh Sees and the truly remarkable Merrill Garbus of the music project tUnE-yArDs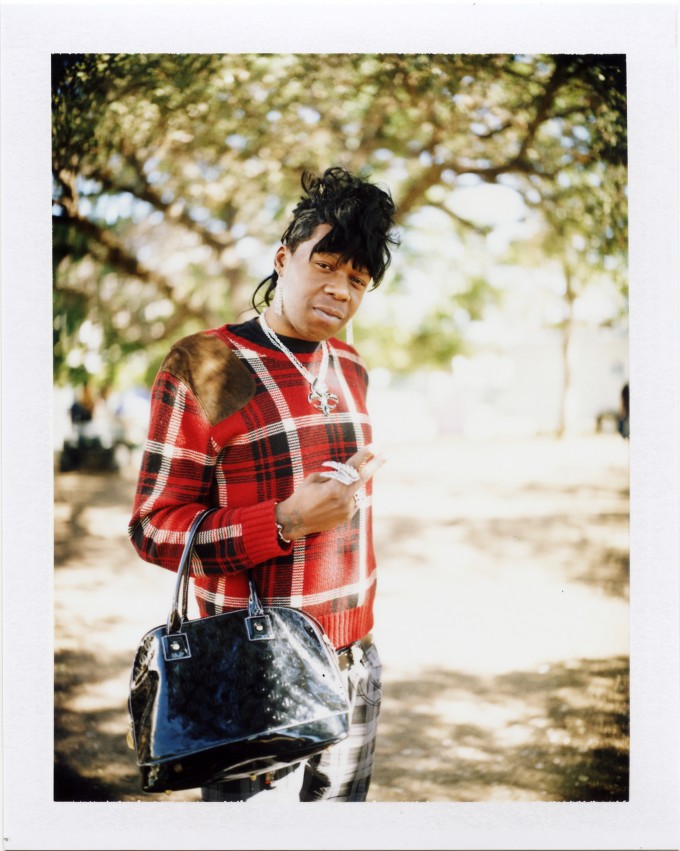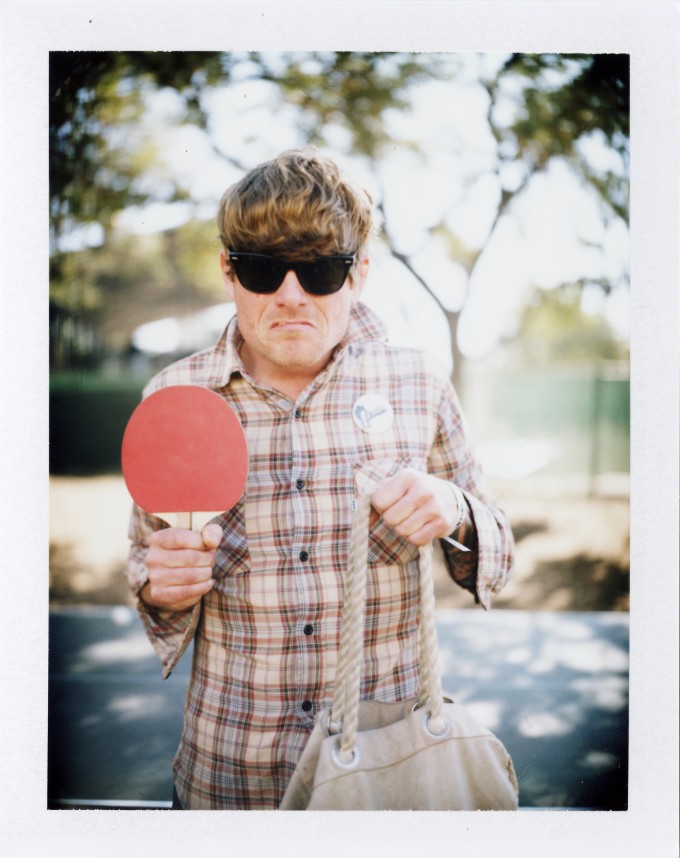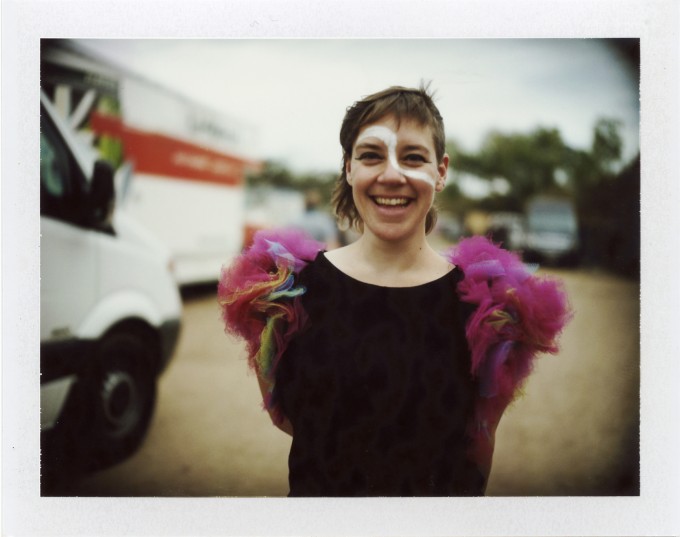 –
And finally, here are some photos from an ongoing portrait series using an old Polaroid 450 land camera with portrait lens attachment. Some of these were shot on the real deal – Polaroid 669, others with Fuji FP-100. The camera is positioned about 10 inches from the subject's nose which can result in an intense emotive quality as they stare into the camera at close range. Artists are: the lovely Annie Clark, also known as St. Vincent, Matt Berninger of The National, Matt Shaw of the now defunct band, Hymns and the beautiful and talented Shara Worden, also known as My Brightest Diamond. Thanks for looking and thanks again to Steve!