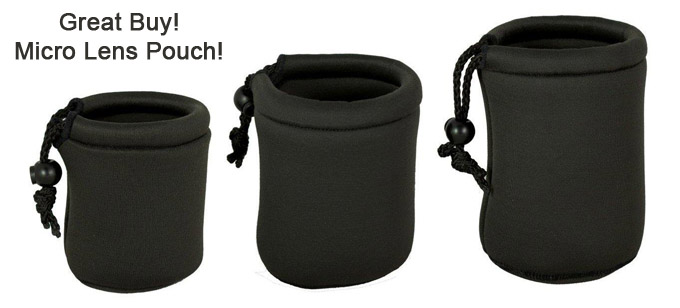 Great cheap goodies for your lenses – Soft micro lens pouch is a GREAT buy.
I had to let you guys know about these as my buddy Todd makes and sells these and I have been using them for the past month or so and LOVE them. They are called the "Micro Lens Pouch" and are made for smaller camera systems and the lenses that we pay so dearly for. The is a great way to protect your glass and offers much more protection than just throwing them in a bag. I have the 3 pack here and the small fits a Leica summarit or summicron type of lens, the medium fits my Panasonic 25 1.4 or equivalent size and the large even fit a Leica Noctilux. The lenses are super soft with great cushion and protection. The great thing is you can buy all three for $29.95 and they are sold at Amazon, and shipped by Amazon.
While Todd makes and sells these I am not writing this because I know him or because he paid me (he did not). I am writing about them because I feel they are truly a great buy. Ive been using them almost daily for a while now and they have held up well for me and even helped protect my little 50 Summarit when I dropped it out of my bag.
You can buy each size separately or the get the three pack of various sizes for $29.95
The three pack can be found Here on Amazon
You can also just buy the Small
, Medium
, or Large
 for just over $10 each. Highly recommended!
Also available in a 2-Pack, small and medium!
BTW, I might as well add a plug for the 2012 Photo Cruise since the guy who makes these pouches is also going to be joining us ! I still have a few cabins remaining and if anyone is interested I need to know before July 1st! Check out the cruise page here, but imagine a full week on the seas and photography at every stop! Of course guests are welcome and can participate in all shooting! Will be a blast and free lens pouches for all 🙂
and…Don't miss the street strap!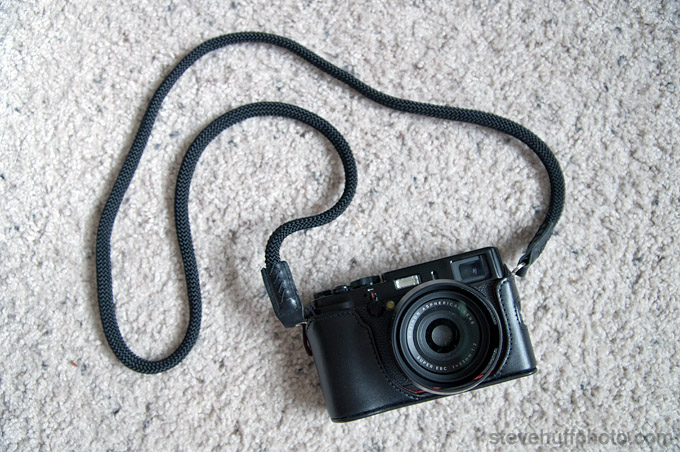 The street strap is also a very cool strap that I have attached to my new black Fuji X100 and it is a black cloth strap that looks similar to the A&A Silk cord strap, but this is not silk and it is longer so you can wear it around you. This is also on Amazon and shipped by Amazon so no dealing with 3rd party vendors. I like this strap and I also like my Barton strap and A&A strap! Just like with bags and cameras, all personal preference. But if you have been wanting a nice black strap that is comfy and long enough to strap around your body when carrying your camera this one is great. You can check it out on Amazon HERE
.