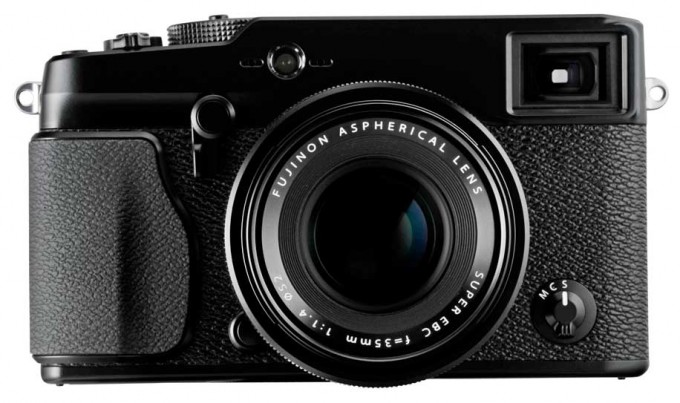 New Fuji X-Pro 1 Firmware Update Available!
Fuji has released their X-Pro 1 firmware update and it can be found HERE at the Fuji website. The new Firmware details are below:
The firmware update Ver.1.10 from Ver. 1.01 incorporates the following issue
1.New function for "FUJIFILM M mount adapter" is added to the shooting menu.
2.The MENU name "FOCAL LENGTH SETTING" is changed into "MOUNT ADAPTER SETTING", and new correction menu is added.
DISTORTION CORRECTION,
COLOR SHADING CORRECTION
PERIPHERAL ILLUMINATION CORRECTION
3.Even if "LENS 5" or "LENS 6" (adjustable focal length) is set, the Bright Frame can be displayed on OVF in accordance with focal length.
(Recommended lens focal length for OVF to check the Bright Frame: from 18mm to 60mm)
4.In MF (manual focus) mode, sharpness of live image at 10x magnified operation (by pressing the command dial) is set to high and focusing point can be much easily confirmed.
5.When FUJIFILM M mount adapter is connected to the camera body, the following issues are effective.

(1)By pressing the function button of M mount adapter", "MOUNT ADAPTER SETTING" menu is displayed quickly.
(2)"SHOOT WITHOUT LENS" is automatically set to "ON"
(3)"Distance indicator (Manual focus indicator)" in "Standard display" mode on EVF/OVF is automatically set to "OFF"
(4)3 types of correction menu (DISTORTION / COLOR SHADING / PERIPHERAL ILLUMINATION) are activated.
For operation of each correction menu with M mount adapter effectively, please check the following URL in detail.
The firmware update Ver.1.01 incorporates the following issues:
1.Reduction of chattering noise from iris of lenses in shooting mode.
2.Improvement of phenomenon that parallax compensation does not work under condition of manual focus with OVF bright frame mode.
3.Improvement of phenomenon that OVF quality as low visibility due to too bright OVF under the condition of power save mode during pressing the shutter button halfway.
4.Improvement of phenomenon that delete function does not work after viewing continues shooting mode images.
For activate above issues completely, firmware update for XF lens is also required.
Please update the firmware of XF lens.