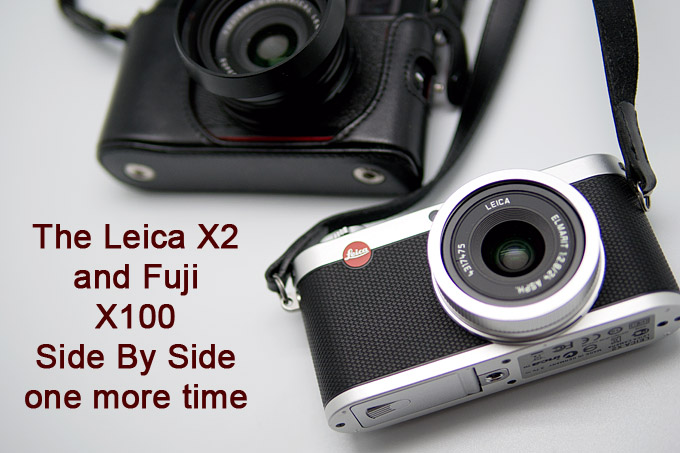 Leica X2 and Fuji X100 side by side one more time…
Since I have done a few comparisons lately with the X100 and X2 I still have gotten several emails asking for more. Again, what you will see in the images below is NOT scientific but I had both cameras slung around me and shot the same image with each camera keeping the same ISO and aperture, letting the CAMERA choose exposure. As always it seems the Fuji can tend to overexpose at times. It seems the big question in my mailbox this week is "Which should I buy"…
Well, I can not answer that question for you but I can tell you a few facts about each camera that may help you decide.
[ad#Adsense Blog Sq Embed Image]
The Fuji X100
Nice size. Not too small, not too big. Nice feel in the hand.
Faster lens at f/2 but wide open it is somewhat soft and lower contrast – pin sharp by f/4
EVF/OVF is fantastic, but I mainly use the EVF as it is accurate – WYSIWYG
AF is faster  than it used to be but still can be a little sluggish compared to newer cameras. Still not an action shooting camera and have had some misses with AF.
Low light and high ISO is about on par with the X2
Colors out of camera can be on the cooler side of neutral at times
Camera is silent in operation if you turn off all sounds
There is some lens barrel distortion
Camera tends to overexpose, so dial back on the Exposure Compensation
Battery life is average
Lens is prone to flare (which can yield creative results if shot into the sun)
Not really a pocketable camera
Macro capability
$1199 Silver – $1699 for the Black kit with accessories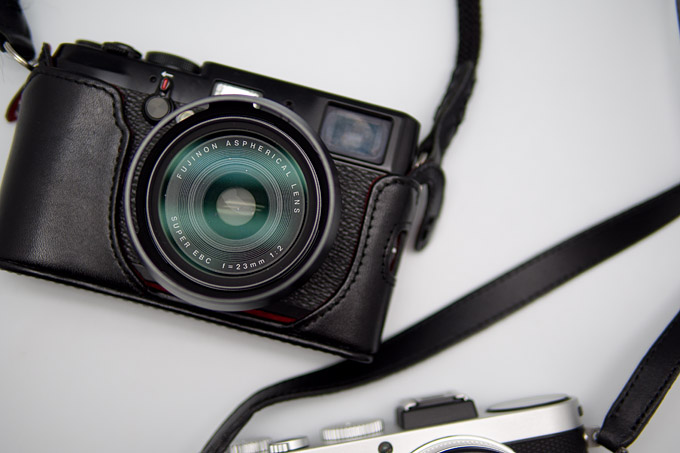 The Leica X2
Nice construction, quality feel
Improved dials are now stiffer
No real distortion from the lens
Warm colors, higher contrast
Sharp at 2.8 but sharper as you stop down
More prone to hand shake than the X100 at same shutter speed
High ISO is great, same as X100
Has the Leica IQ and feel
EVF is extra but swivels so more versatile than a standard EVF
LCD is low res
Simple and Basic. Just about photography.
Made in Germany Leica by Leica
AF is as fast as X100 is now but spot on accurate every time
Can fit in a jacket pocket easily, more compact than an X100
No real flare from the lens
No close focusing capabilities
$1995 for Black or Silver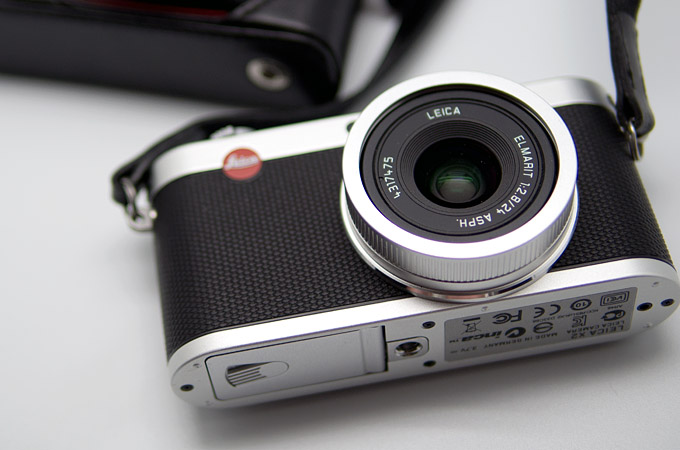 Basically both are great and can give you great results if you know what you are doing with them. The Leica will have a more pleasing color and higher contrast where the Fuji can have somewhat flat files right out of camera. Both of these cameras will give you a different vibe and feel from most other mirror less cameras. Truth be told, I really like both of these. Problem is, both are 35mm equivalent. The Fuji has the VF and classic RF styling and the Leica has the more modern-day Leica style and more pleasing color and contrast. Both have the same high ISO capabilities and AF speed (just about) and both are capable of superb results. What it comes down to is do you want to pay extra for the Leica or do you prefer the Fuji? Only you can decide 🙂 Below are some more side by sides though, and most are full size so you must click them to see them.
Enjoy!
I prefer the Leica rendering of the colors and light in the 1st example. The X100 here looks a little more flat and has a color cast. Both from RAW with zero mods – no sharpening, etc.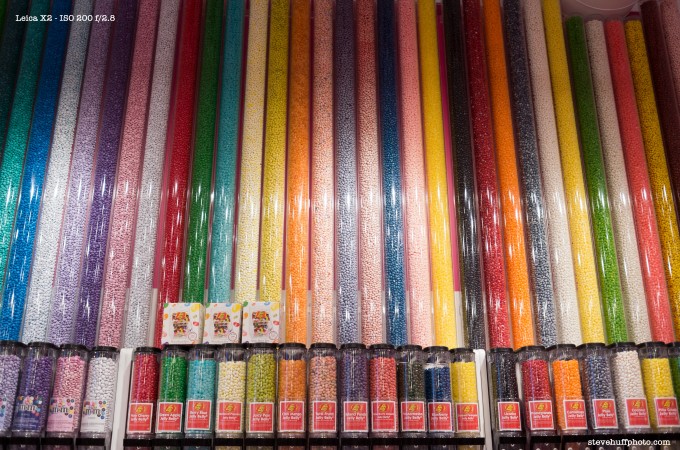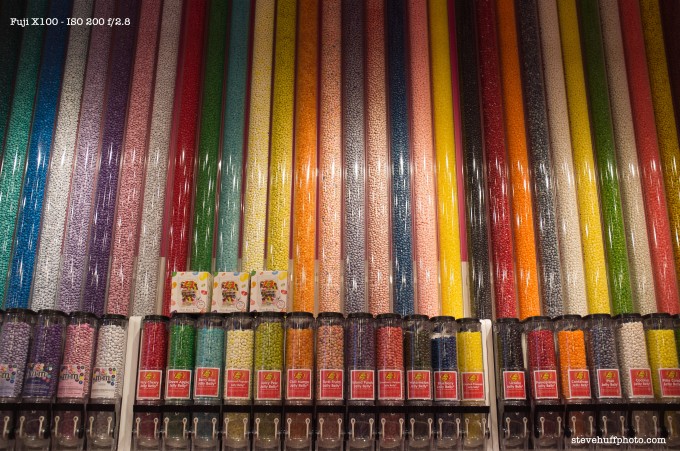 –
This next set you can see the Fuji did overexpose. This is important to know because when you go out with the Fuji you will at times need to take back the EV dial. If you do not you will get an overexposure in certain situations. Both of these are RAW conversions without any modification or sharpening added. I prefer the X2 rendering here again, but they are so close.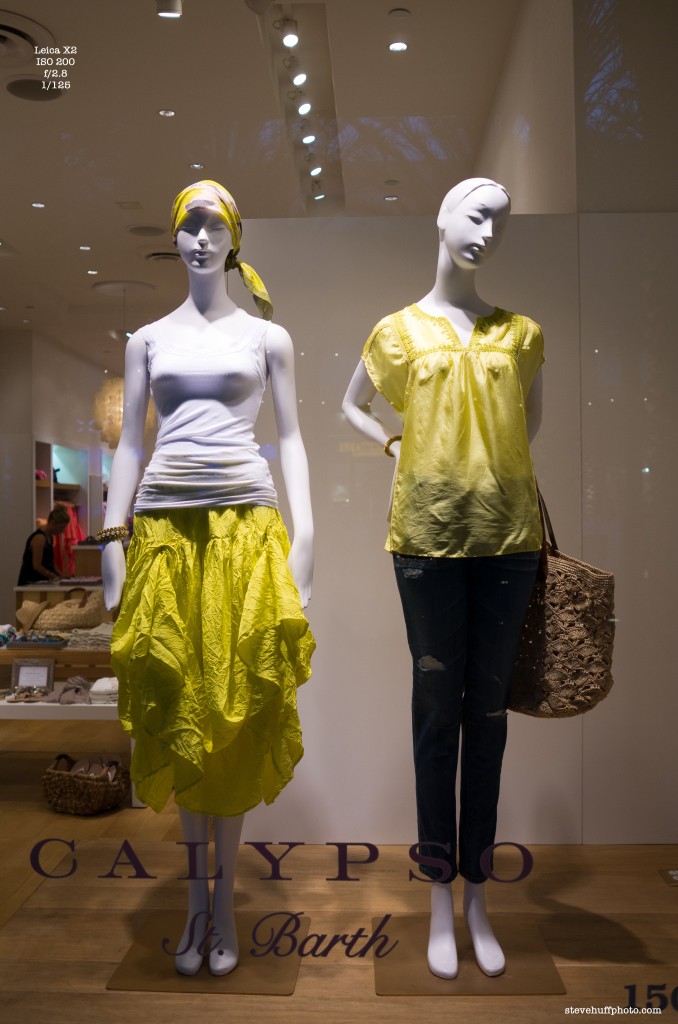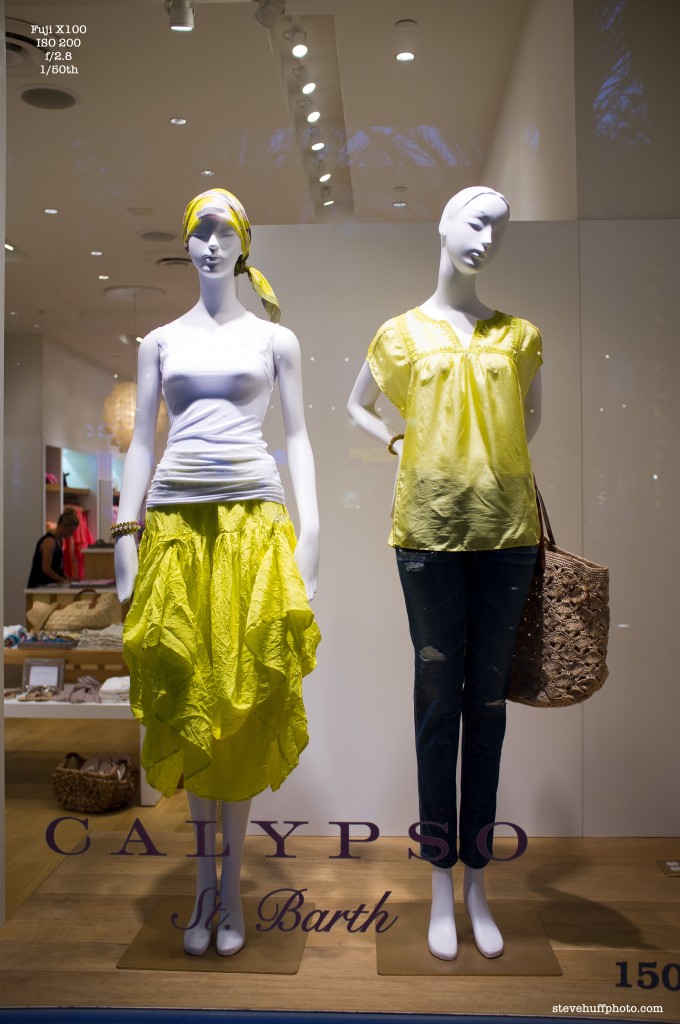 –
Notice the lights on the 1st X2 shot…or UNDER the lights – I prefer the X100 here due to the way the X2 is drawing the light..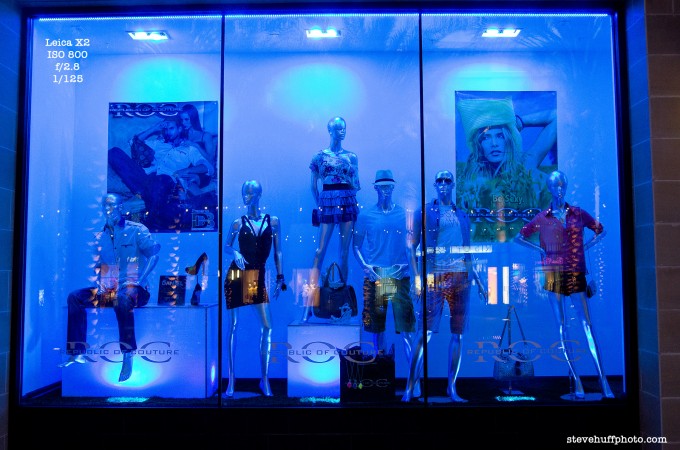 –
Not there on the X100 shot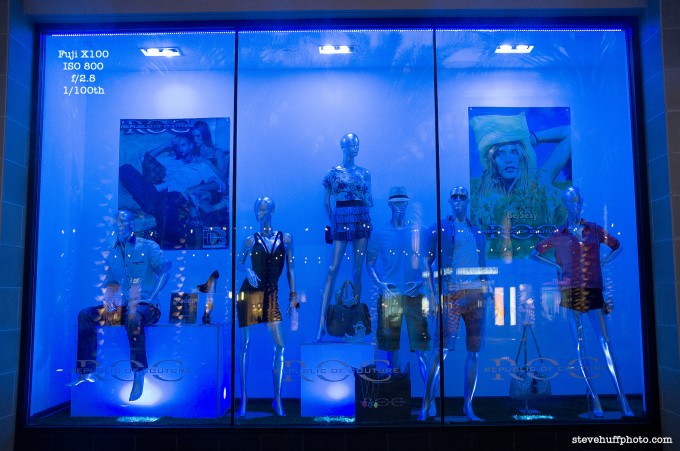 –
and a straight from camera ISO 3200 shot from each – both in camera B&W – BOTH JPEG and both set to a HIVGH CONTRAST B&W mode. Seems like the Leica puts out a higher contrast which is why the truck is darker. It is not due to less DR. With that said, I prefer the look of the X2 here again – Look at the back wall and ground. I see more detail in the X2.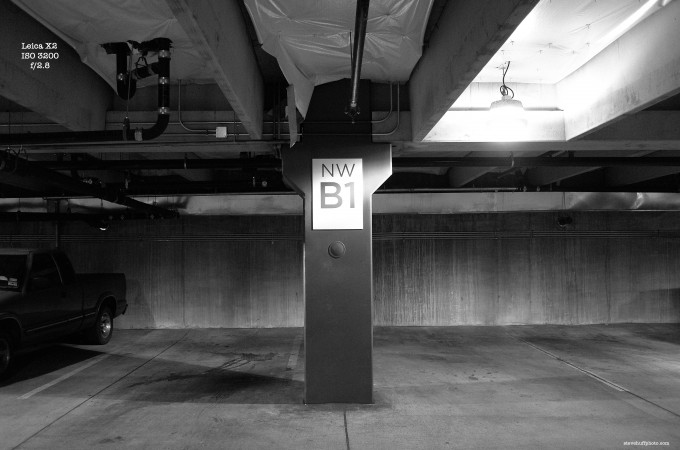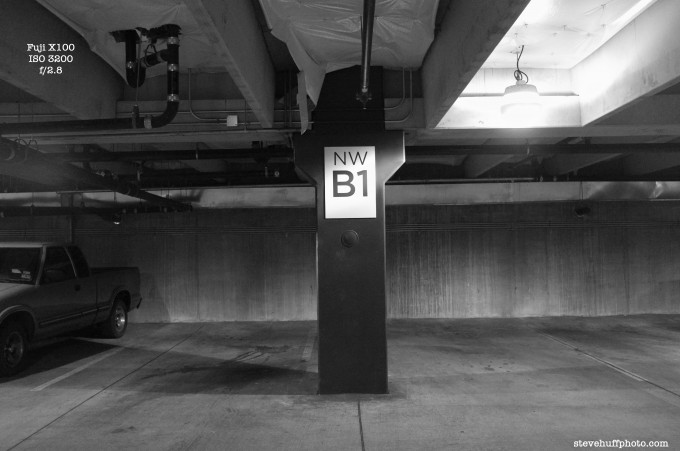 So there you go. Identical snap shots taken with each camera in the same lighting and moment using the same ISO and aperture. The experience shooting both was good and each camera focused just as quickly as the other. The X2 really is accurate with focusing. Since some have questioned my statement of the X2 seemingly (in my experience, with this body) needing faster shutter speeds to get steady shots I have went ahead and ordered a black X2 setup for my personal extended testing and use. The new one coming has the latest firmware and the one I tested here does not. So to be 100% fair and for you, the readers (well, and me of course) I will not be shooting the X2 and X100 as well as my OM-D and M over the next few months so I can get an extended use feel for each of them. At this point I can not say which I prefer as both do a great job. Sometimes I prefer a shot from the X2 and others the X100.
So always check back to the site for more and again, thanks for reading.