New high end lenses for Micro 4/3 on the way from Schneider Kreuznach and Olympus
Like I said in my Olympus OM-D E-M5 review, Micro 4/3 has finally matured and it is now a valid force to be reckoned with. With the quality of this new Olympus it doesn't matter what you shoot as it will be up to the task. With the right glass the camera is a powerhouse of IQ, Speed, and overall quality. I was excited to read the news that not only is the new Olympus 75 1.8 available for pre-order (B&H, Amazon
, Popflash) but there is also some new super high-end stuff coming from Schneider Kreuznach for those who want the best quality they can get from their Micro 4/3 cameras.
Check out the Olympus 75 1.8 on the OM-D. This is going to be one hell of a hunk of glass and is coming it at $899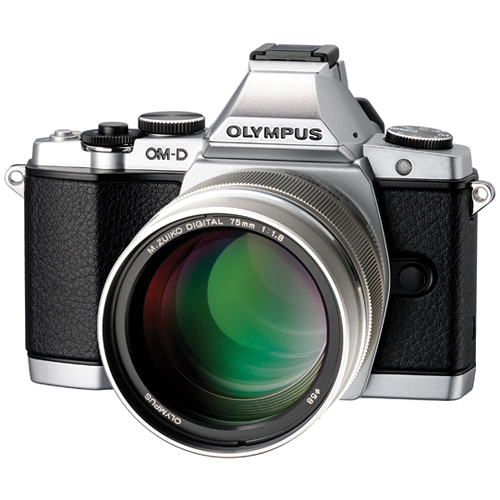 These new Schneider lenses look like they are designed and made very well and the 1st lens to be released will be a 14mm f/2 which will equal a 28mm  after the 2X crop on a  Micro 4/3 camera. It appears that other mounts will be coming as well as they appear to be joking in on the "mirrorless movement" in the digital world. I think these lenses will help Micro 4/3 cameras such as the OM-D E-M5 even more in establishing itself as a serious photographic tool. For the record, I still feel the Olympus OM-D is the best all around mirrorless camera you can buy right now as long as you shoot it with decent glass. I've been shooting with it constantly and have yet to find any problems or issues with it at all. It has everything everyone could want in a digital camera. The manual control, the IQ, low light performance, weatherproofing, swivel LCD, EVF built-in and quality lenses available.
The new 75 from Olympus should be out in the next 30-60 days and the Schneider lenses are set to officially be shown and introduced at Photokina in September.
The Schneider 14mm f/2 Super Angulon  – $1499 – 10 elements, and 4 aspheric surfaces. Other lenses planned for announcement will be a 30mm 1.4 and 60 2.4 Macro. CAN NOT WAIT!