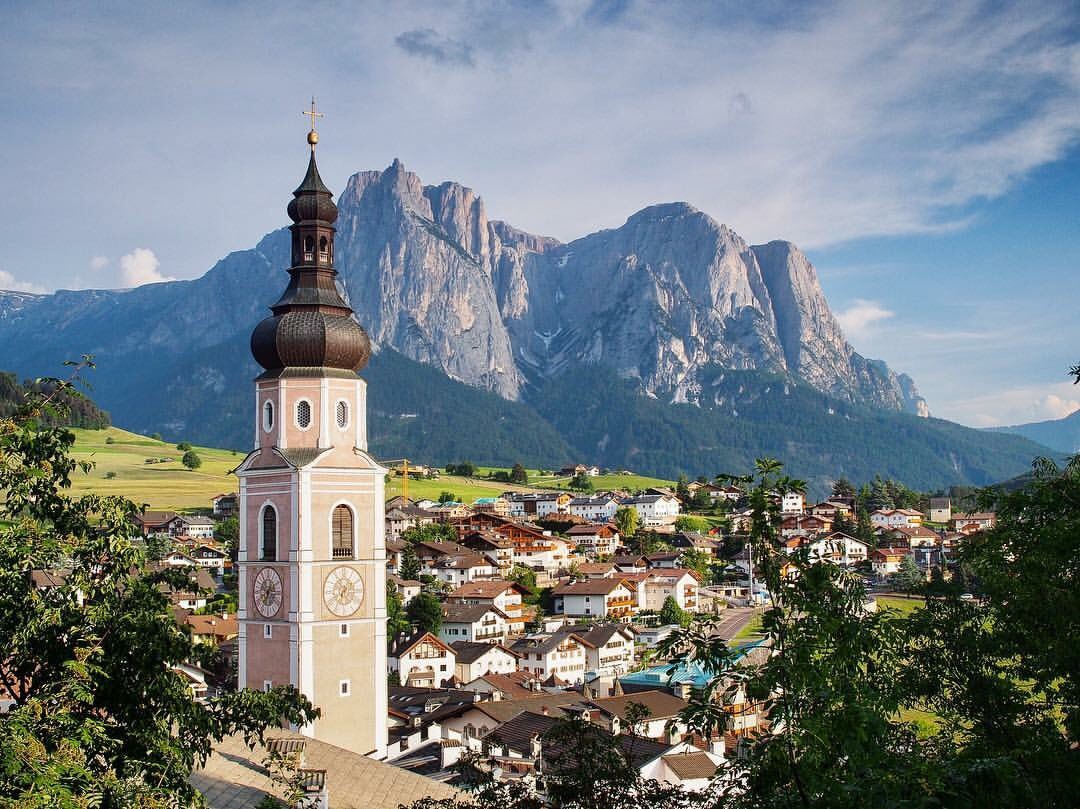 From Full Frame to Quarter Frame and Back to Full Frame. Chasing the Holy Grail of Image Quality and Portability
By Michael James Murray – See his Instagram HERE
I started learning photography in earnest about 10 years ago when I took some time off from practicing law.  My wife and I moved to Alaska and it was the perfect opportunity to develop the muscles in the creative half of my brain.  I quickly fell in love with wildlife and landscape photography—how could you not when bears, eagles, whales and mountain meadows are your willing subjects every day?  I started selling my photos at a local gallery and worked my way up to a Canon 40D and 300mm f2.8.  I got some spectacular shots with that combo.
Eagle – Bear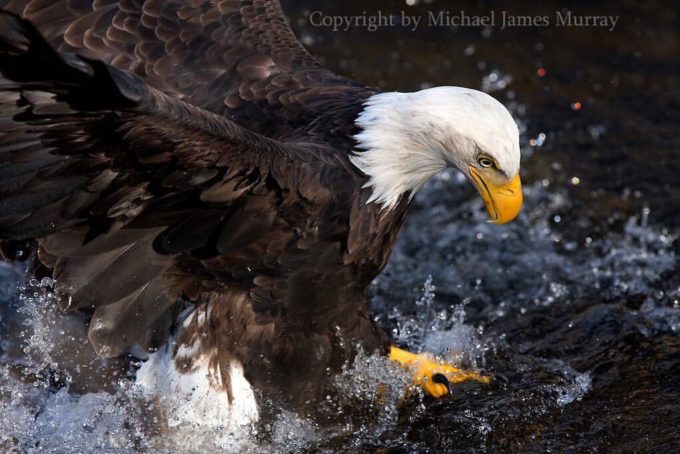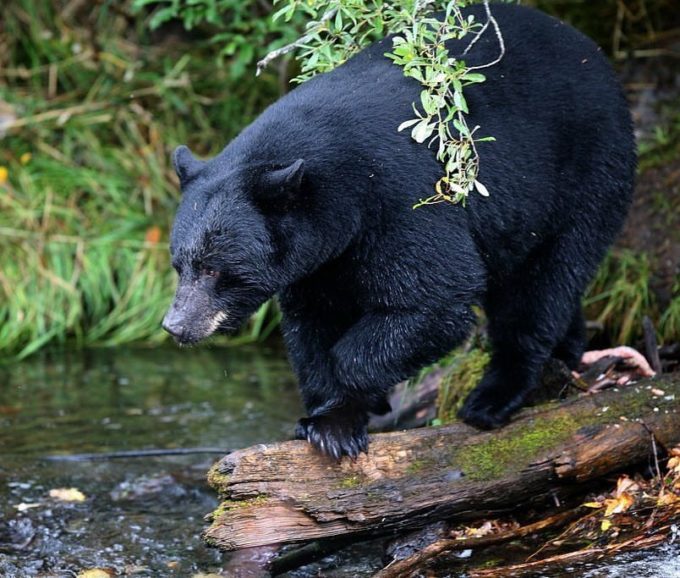 This was at a time when digital full frame was at the height of its mystique.  Canon's original 5D was the undisputed king of digital SLRs, heck, Nikon was still dithering on whether it would even get into the full frame game.  When the 5D Mark II was introduced, I couldn't resist.  That 21 MP sensor was a stunner.  I could make prints 4 feet wide, like this shot that hangs in my office.
12 Apostles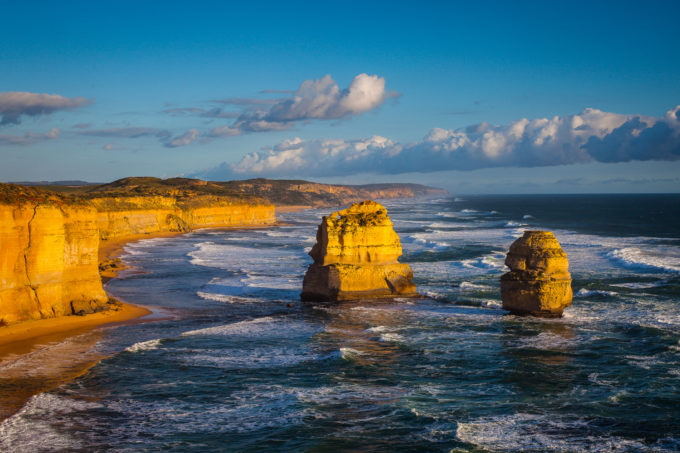 But even back then I was skeptical of noise and the low ISO performance of the Canon sensor.  There sure was a lot of color noise and rough grain at ISO 3200.  And the AF performance was simply atrocious using anything other than the center focus point. I paid $2,700 for this?
As happens often in life, big changes outside of photography dictated the contents of my camera bag.  My beautiful daughter was born.  That thin full frame depth of field helped me get some great family portraits.
EVA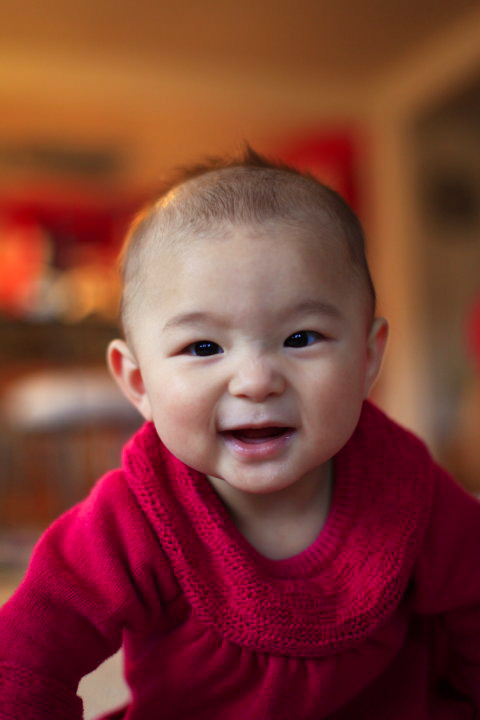 However, the 5D, 40D, 35mm f2, 50mm f1.4, 70-200, and 16-35 had become a literal anchor around my neck.  I remember schlepping this kit around on vacation in Sydney in addition to a baby bag and stroller and getting that look from my wife— "You need to make a change, buddy, and quick."
So I slowly ebayed all of my Canon gear and migrated over to Olympus.  The original EM-5 was a revelation.  16MP on a sensor only ¼ the size of the Canon 5D would mean a huge step back in image quality, right?  Not at all.  Some quantum leap in sensor technology must have occurred (and Sony hasn't stopped its magical run since) because I didn't see a huge difference in noise and dynamic range performance.  I could fit an equivalent 80-300mm f2.8, 14-28mm f4, 85mm f1.2 and 50mm f1.4 all into one medium-size shoulder bag.  And carry it all day.
Katahdin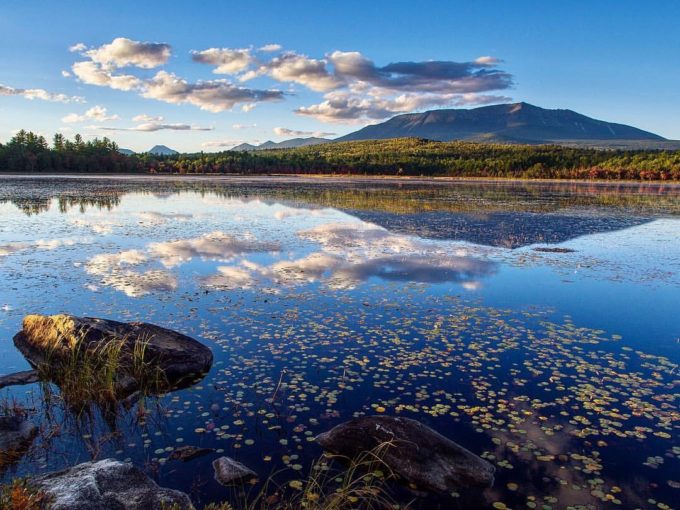 Castelrotto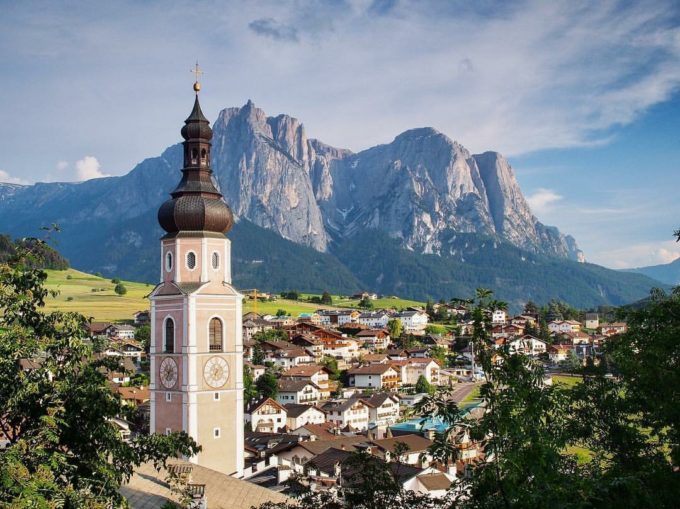 Monkeys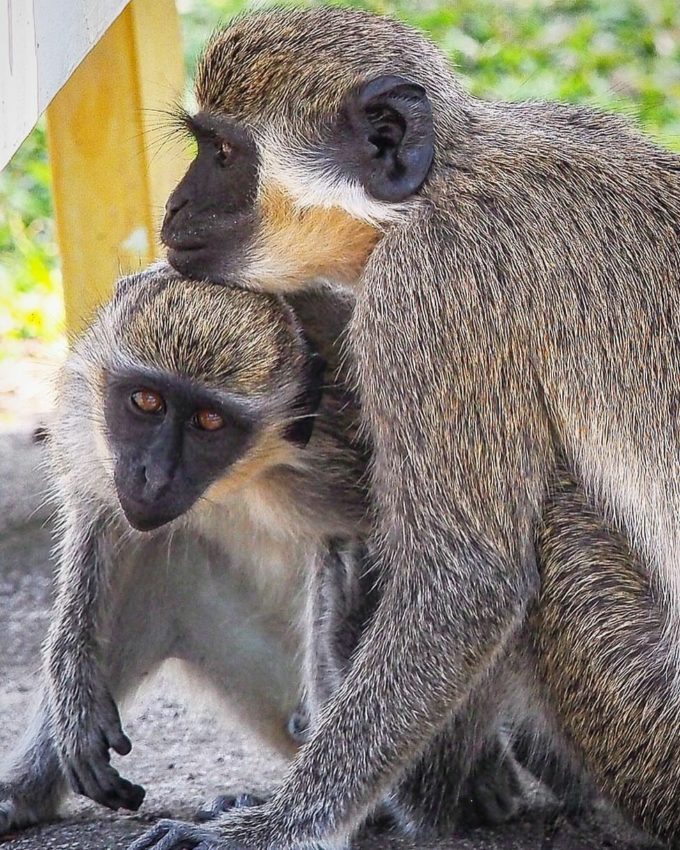 The Olympus delivered a body responsive enough for quick wildlife.  And then the 300 f4 arrived and changed the game entirely.  You can fit an equivalent 600 f4 into a shoulder bag with up to 7 stops of image stabilization.  That's like carrying one of those monstrous white NFL sideline telephoto rigs in your walk around bag WITH the tripod.  If you like to travel and shoot local birds and wildlife, you must try this set up.
Frigate Bird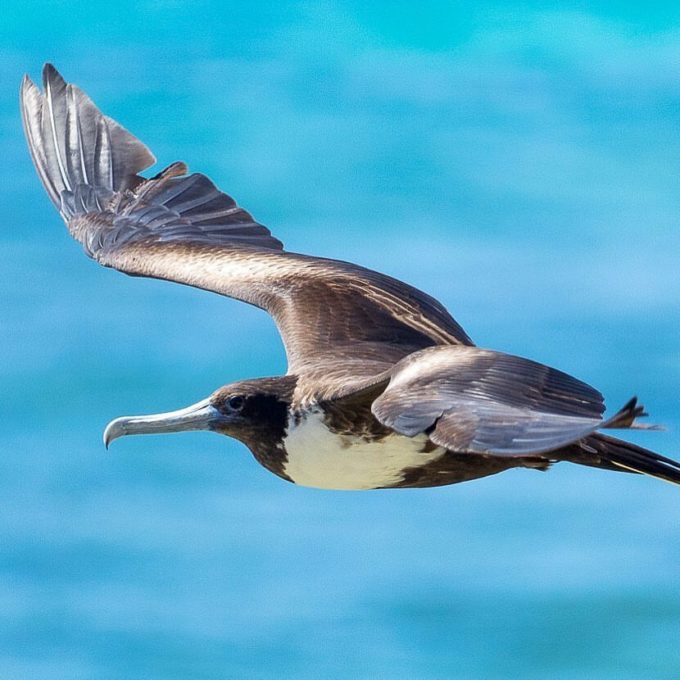 Western Spindalis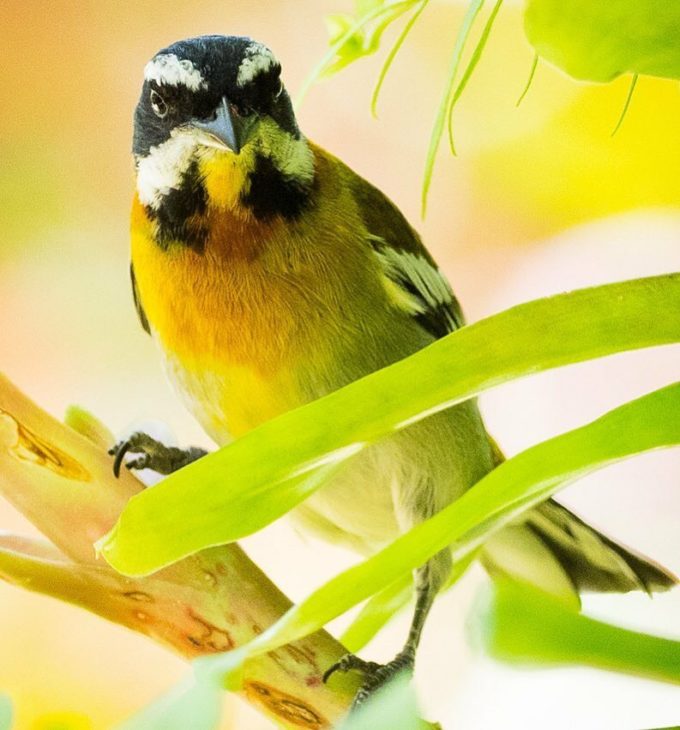 After shooting happily with Olympus for several years I started to get the itch.  You know that itch.  You've got all of the tools you need to make great images…but…there…must…be…something….else….out….there…that will make them even better.  Of course, Mr. Huff's sustained devotion to the Sony A7rii never allowed that image-making marvel to stray far from my mind.  Back in April Sony offered a deal I could not refuse–$480 off the A7rII for the trade-in of any DSLR.  I was never able to sell that beloved old 40D that first opened my eyes to wildlife photography.  I found it in the back of my kit cabinet, plunked it on the counter at Hunt's Photo and I was the proud new member of the Sony Alpha Club (a club that is becoming less and less exclusive by the day).  After shooting Olympus for years, full frame DSLRs like the Nikon 810 or Canon 5D Mark IV felt like monstrous metal bricks in my hands.  The A7 felt just right.  Just enough height and just enough heft, especially with an RRS plate fitted.  And those primes!  The 55mm f1.8 and the 28mm f2 make for a compact wide to normal set-up that could address 95% of my photographic needs for the rest of my days.  Coming from Olympus, the A7rii definitely feels sluggish in operation, and the anemic batteries are a drag.  But being able to have truly pro levels of photo-capturing power in a light shoulder bag is a revelation.  For example, with the image below I was able to shoot without a tripod and without a grad ND filter set.  This is extremely important when my primary goal for the outing was to have fun with my 2 year old and 7 year old (my wife is always watching).  I exposed for the highlights and lifted the shadows and applied a digital grad ND in LR.  I was giddy when I saw the end result.
EVA at Kettlecove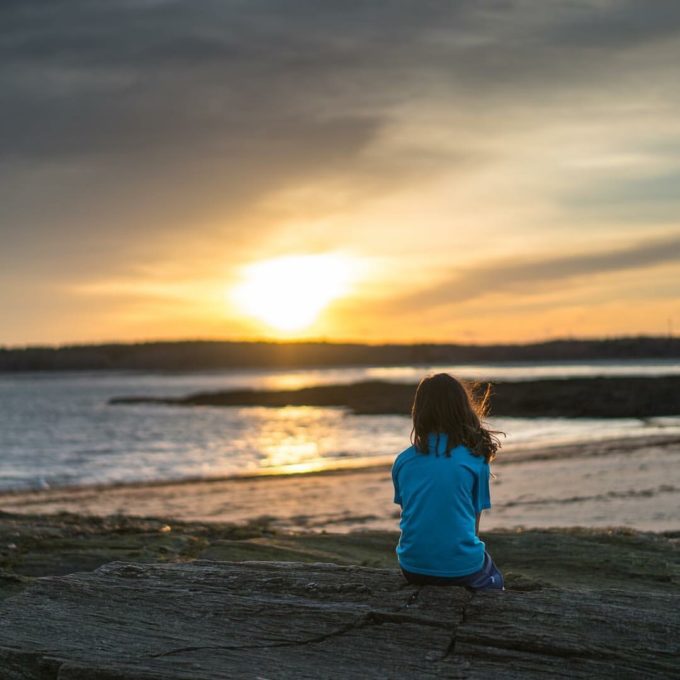 The moment I knew the a7rii was my new go-to rig, however, was when I completed the BW conversion of the abandoned barn below which is located on a land trust in my neighborhood.  I was taking a walk with my family toward sunset and grabbed the Alpha with a wide angle prime.  I saw the shot come together as I approached the barn and snapped a couple of frames.  In LR, the image really came to life.  The dynamic range and granular resolution were a mile better than anything I had ever worked with.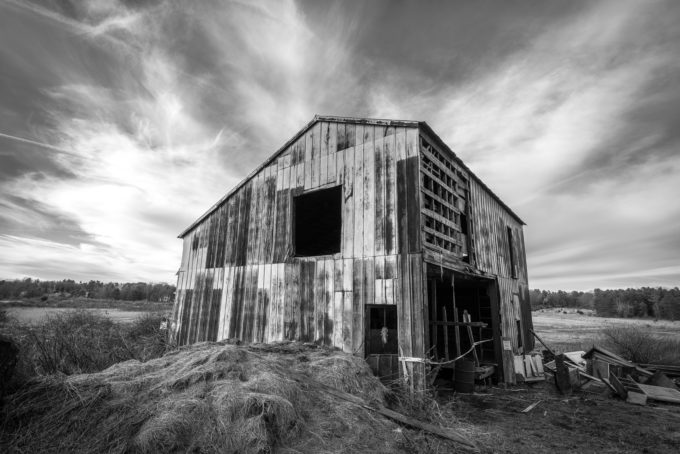 Going forward, my plan is to shoot Sony Alpha for wide to short-telephoto; all primes to maximize portability and image quality.  The zooms and telephotos are just too large to be useful to me at this stage in my life.  For portable telephoto, Olympus, to my mind, has conquered the game with the 300mm f4 Pro and Dual IS.  Out in the field or on vacation, I will be covered from 18mm to 600mm (equiv.), all in one shoulder bag!  That is digital photography in 2017.  Truly incredible.