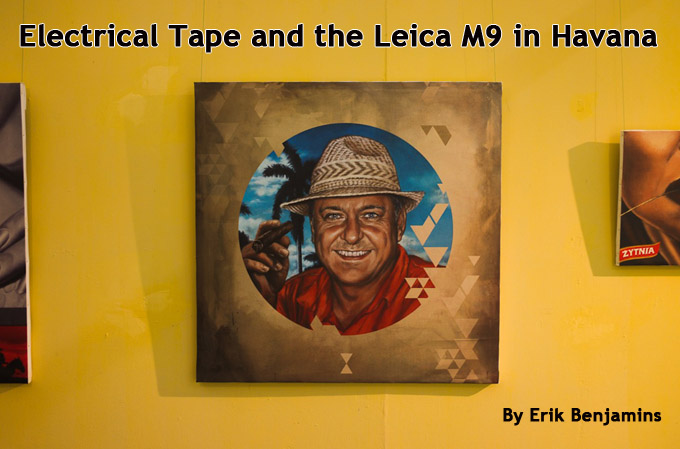 Electrical Tape and the M9 in Havana by Erik Benjamins
Arriving in Havana on a late Wednesday afternoon unleashed welcomed waves of hot stickiness. I had arrived for the week to attend the 11th Havana Bienal. And it was this unique and privileged in into Cuba, coming off of years of unabashed romanticization, that tipped me over in deciding to invest in and put to first use, the Leica M9.
I don't consider myself a photographer, but the practice proudly defines my technical skill set. Whether with traveling or working, moments when my relationship to photography veers into the analogue are preferred and savored. Travel makes up a substantial part of my professional and personal pursuits. In the past, that implied always bringing a film camera or two, my Nikon F2, Hasselblad 501 or maybe a borrowed Mamiya 7. For my personal work I still prefer to use my Toyo 45A, lending to my practice that is above all else, directorial and collaborative. As I finished up graduate school, I knew I couldn't get away without owning a high quality digital camera for much longer. Gone were the privileges of free and hastily planned checkouts of 5D Mark IIs and the like for documentation and other jobs that would sporadically come and go. Considering the need for a digital camera I could not help but make assumptions about the tool and its effect on taking time, a variable I would argue is one of the craft's most important characteristics. Flung into the digital realm of color calibrated computers, SD cards and CS suites, I perhaps stubbornly considered the sacred variable of time cast into the forever compressed, work-flowed and expedited by growing armies of shoot-by-the-hip dSLR pro-sumers.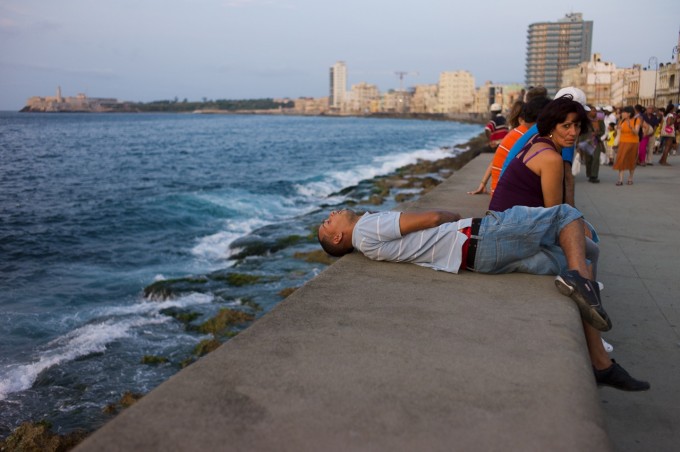 The growing popularity of the Fuji X series, particularly the X-100, marked a point when I first started to seriously consider purchasing my own digital camera. I was looking for something light and compact, capable of producing superb quality images that I could use for pleasure (travel) and work (documentation). Further research led me inevitably to the holy M9 and Steve's thorough and accessible site. Two observations were immediately made clear: one, Fuji and Leica's contributions to the digital field are in completely different worlds and two, the M9, is a seductive and powerful beast that demands a very particular and patient kind of user. I was near immediately won over by the M9's set of stubborn and confident qualities ensuring a long and continued life: the full frame sensor, the manual functions (especially the pleasures of manual focusing), the glass, the lens compatibility with its analogue predecessors, and yes, its "oooh-ahhh" factor. I don't find a particular pleasure in street photography, which the Ms have been famously engineered for, but I do covet putting to athletic use a small, all-manual camera, with such welcome weight and feel, that just so happens to procure professional-grade digital files, saving costly trips to the film processor and negative scanner that begrudgingly add up. I didn't want to worry more than I needed to about the fate of all things digital, their inevitable slippage into obsolescence. And while I'm arriving quite late in the game with a M10 around the corner, the M9 had what I needed and desired: simplicity, quality, and endurance. It had proven itself as a strong, unrelenting bastard, refusing to be placed on the shooter's dusty camera shelf.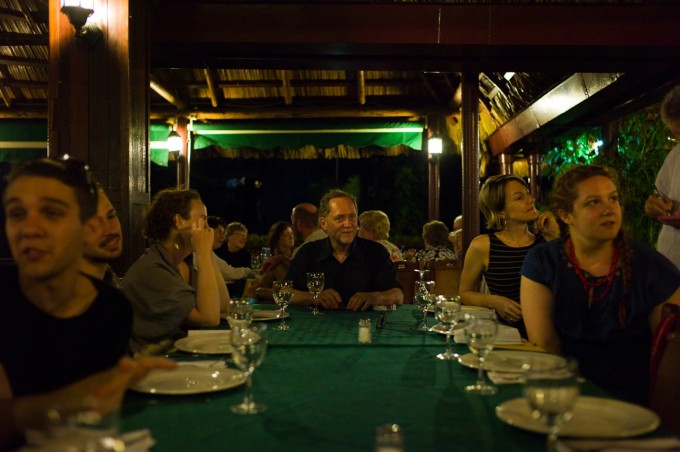 So my time in Havana was a most welcome and anticipated test-run of both the camera and my new identity as a traveler armed with, gasp, a digital camera. And with that I slung my new used M9 with 35mm Summicron around my shoulder (I'm a one lens kind of shooter for reasons of size and simplicity. I don't plan on investing in another lens for quite some time, if ever). I had shot only about a dozen images by the time we landed and while I was quite comfortable with rangefinder operation given extensive use with the Mamiya 7, this was a whole new game. I'll let the images speak for themselves, but a quick round-up of my thoughts in putting my M9 to heavy use for a week in Cuba includes the following:
The size was liberating and that weight just felt so… perfect. Shooting an all-manual, analogue'esque digital camera was an experience I had desperately longed for. The M9 in this regard made shooting the most fun and satisfying experience I've ever had with a digital camera, period. Understanding the shocking difference between the rather poor LCD playback screen and the actual DNG file allowed for a confidence and comfort in taking time to meter, compose, shoot, move on and not worry about reviewing or over thinking it. I have always preferred to compose in-camera and as such it took me a little time to get used to the framelines and parallax, but this was just an issue of practice.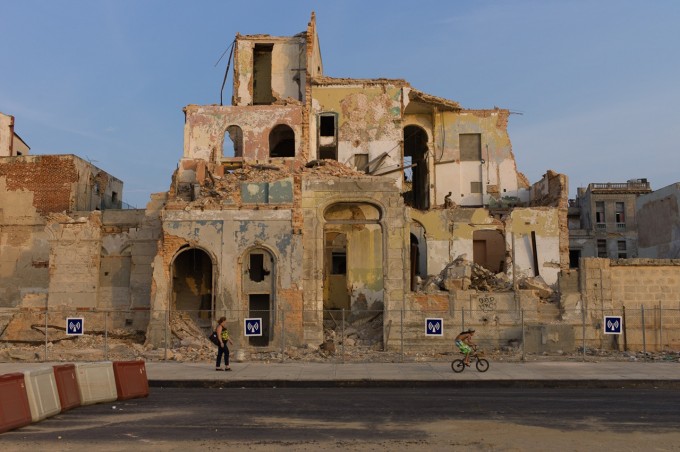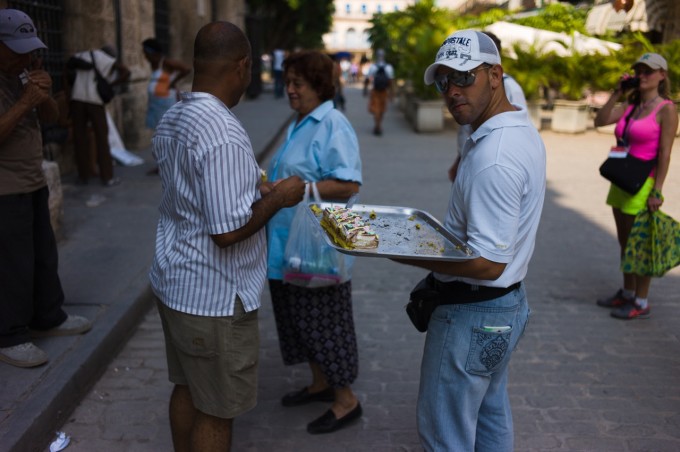 I'm ecstatic, energized, quenched and even with faith in the possibilities of shooting digital. By no means am I giving up my cherished analogue films and formats, but the convenience of the M9's size, image quality and operation is as unbelievable as it is unique as it is seductive. It took me a little to get accustomed to Lightroom, but I've embraced the software for M9 workflow and am really pleased with it. The price even in assembling a used kit is brutal and near other-worldly, but like many have said before regarding this, investing in a Leica is not about the money, but about shooting in a way that is opened up by closing down. Gone are the countless and overwhelming menus and controls that keep thumbs and index fingers over-exercised.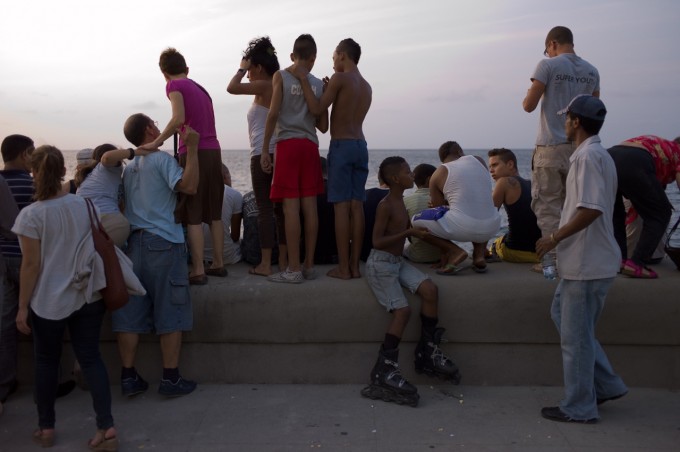 In Havana I covered my M9 and Leica logos with electrical tape. One day, another tourist walked by me once and then again, his eyes pointed slightly downwards. "I know that's a Leica!" he cheered to me as a dSLR weighed down his neck. "I shot the best photos with mine years ago – what a great camera, what a great camera," he waxed nostalgically with pride. We, two visitors, far from home, happily shared a few words about Leica and photography. And we were in mutual agreement: these really are damn good and damn unique cameras.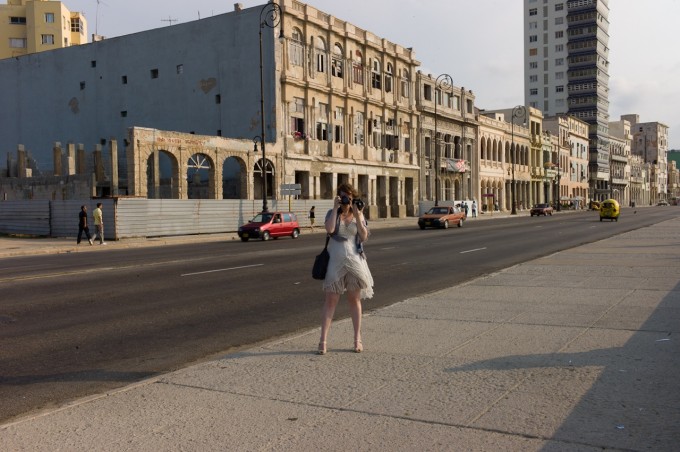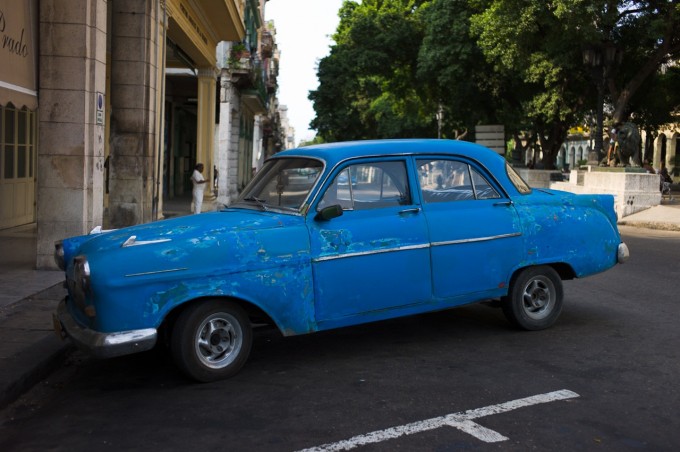 Erik Benjamins works in optimistic pursuit of a choreography between the culinary, performing and visual arts. He recently received his MFA in Studio Art from the School of the Museum of Fine Arts, Boston in affiliation with Tufts University and now spends his time between Boston and Los Angeles. http://www.erikbenjamins.com