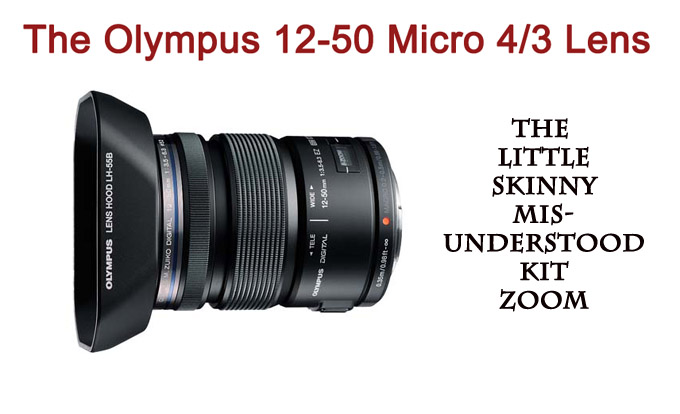 The Olympus Micro 4/3 12-50mm Real Use Lens Review – The misunderstood kit zoom.
So I recently acquired a silver OM-D and 12-50 Kit Zoom. You know, the kit lens everyone has just about panned and trashed. Well, not really e v e r y o n e but many reviews and users have said it is just average in optical quality, has awful distortion, and of course aperture speed, or lack of it. I wondered how Olympus could be selling this guy for $499 when it looks HUGE in pictures and everyone is panning it off as soft, slow and lacking in micro-contrast!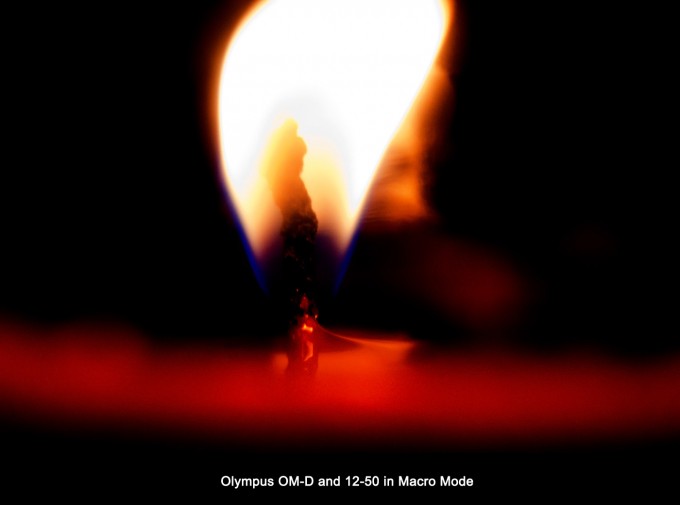 Well, the fact is that it is indeed slow when it comes to aperture. With a variable aperture of 3.5-6.3 it is as slow as molasses on a cold winters day as it drips from the spout in a house without heat…BUT with the amazing 5-Axis Image stabilization inside of the OM-D E-M5, I was able to go out at night and get handheld shots on the wide end with no issues. The ISO would get jacked up but the E-M5 has really good high ISO performance so it is not that huge of a deal (samples below). Let's face it, OM-D users are mostly enthusiasts and hobbyists. The big wig pro's go with Nikon and Canon and having a weatherproof 12-50 zoom WITH good Macro capability and video capability can be a good lens to have, even with its shortcomings.
[ad#Adsense Blog Sq Embed Image]
Yes, I feel this little lens is misunderstood.
I think this lens had HIGH expectations from most people. I feel many thought this would be a "pro" quality lens because the 4/3 format Olympus 12-60 lens is a gorgeous lens and many thought that this lens would be the Micro 4/3 optical equivalent of that lens so right from the get go this lens had everyone talking! When cameras started to ship the reports came back that this lens was not so sharp or impressive. But again, we all had super high hopes here. A $499 lens SHOULD be damn good but Olympus sees it as a small, light, and versatile lens and that is how I see it as well. I also think it should be $350 instead of $499 but when you get it with the camera body it is a good buy at $300.
I admit though, I never really wanted one of these 12-50's due to the size it appeared to be in the photos online. The lens looks huge in pictures but in person it is quite slim and skinny and yes, LIGHT. It is indeed on the long side but it is MUCH thinner than I expected. You can see the pic below of the lens next to the Sony 18-55 Kit Zoom and the Nikon 10-30 Kit Zoom. It is a loooooong lens but in reality and in use it is not offensive at all, unless you walk up to a cute girl with it..then she might think your camera is getting a little excited 😉
Left to right: Olympus 12-50, Sony 18-55, Nikon 10-30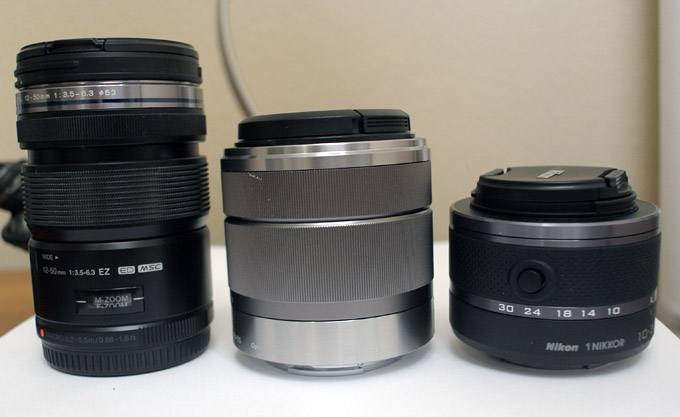 I bought this lens as part of a silver OM-D body kit and had planned to sell it because I kept hearing it was just "OK". Selling the lens for $300 would allow me to have paid "body only" price for the camera but nope, I decided that I am keeping it! As much as I am NOT a zoom guy, I will keep it for the teeny amount of Macro I do and for an all around vacation or family lens. I can see taking this setup to disneyland or the grand canyon even, and it will give good results. Buying it with the camera also saves you some cash…to the tune of $200 and that brings the price of the lens with the body to $300, which is about the right price. I can see this lens being used by your kids or wife as it is simple and versatile.
The test snapshot pics I have shot with it so far show me that the IQ is pretty sharp (you can see crops below) and much sharper than I expected after reading the doom and gloom reports on this guy. No it will not be as crisp as the 12mm prime but for a kit lens this one is worth having over the 14-42 (in my opinion).  I have had no softness issues or contrast issues or any issues really and because it is so light it feels great on the camera. There is some distortion at the wide end that I do not get with the 12mm f/2 but it is to be expected in a kit zoom (but not in s $499 lens) and in real photos (not test charts) it's not a deal breaker at all.
One thing I like about this lens is the way it goes to macro mode. You just hold the Macro button down on the lens barrel and flick up the lens barrel. The lens will automatically engage macro mode and go to the correct focal length. That focal length is 43mm and the aperture is f/6.
Here is a shot at 12mm, wide open at f/3.5 – so this is the lens at it's worst, and I have seen much worse than this! You must click to see the 100% crops embedded in the image!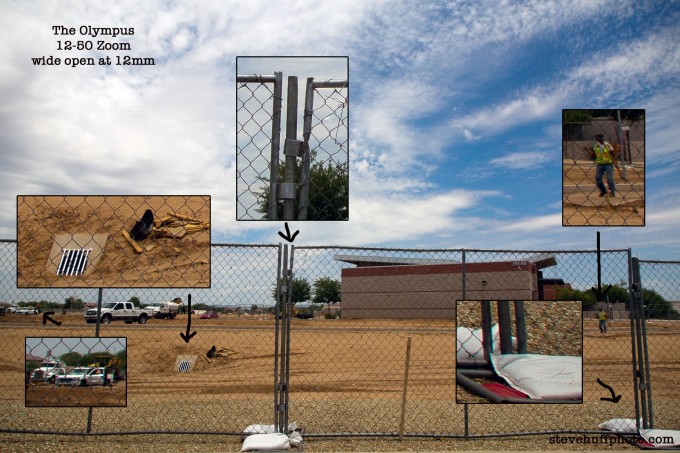 The OM-D E-M5 Camera is a perfect match for this lens
The more I use the OM-D the more I realize how it really has no compromises and this is pretty amazing for a small mirrorless camera. No compromise means no roadblocks when out shooting. Low light? No problem. Fast lenses available? No problem. Great video? No problem. Fast AF? No problem. EVF? No problem. Great design? No problem. With no compromises we can all concentrate on getting the shots AND enjoying ourselves at the same time. I am hoping to do a follow-up on this camera soon as it's just so enjoyable to pack along and take everywhere. It's solid, easy to use, hassle free and the IQ rocks. Just how I like it. Seeing that the E-M5 is weather sealed this 12-50 is a perfect match for it as an everyday lens.
Instead of going on and on about this lens, I have said what I needed to say. It's a good lens though not a GREAT "wow" lens. It is sharp enough for 93% of users, it is light and slim, it is feature rich with Macro and the variable zoom options (you can use a mechanical zoom or an electronic type zoom), it doesn't get any bigger when you zoom (it's all internal action) and it's versatile.  12-50 in Micro 4/3 equals 24-100, which covers a lot of ground. The distortion and edge softness (there is a little of that as well) really is not going to kill your photos but if you want perfection and are shooting in a pro situation, you may want to opt for some of the amazing primes available.
Me, I like it much better than the standard kit 14-42 so I gave that one to my son for his E-Pl1. If you are choosing an OM-D kit, I'd recommend this one over the 14-42 kit for the extra $200.
–
Pros and Cons of the Olympus 12-50 Kit Zoom
Pros:
It is light and thin but made well
Weather Sealed just like the E-M5
Great for video with fast and silent AF
Good family or all-purpose lens
Doesn't expand as you zoom
One button click to macro
I had no sharpness issues even wide open that others have had
Cons:
Aperture is slow as molasses
By the time you hit 50mm you are already at f/6.3, so you need some light if you want ISO low
Some distortion at wide end
micro contrast is not up there with the 25 1.4, 45 1.8, or top quality primes
Too expensive at $499, buy it with the body at $300, which is about what it is worth
Image Samples using the OM-D E-M5 and 12-50 Lens
Take a look at the quick snapshots I grabbed in the 1st few hours of owning this lens. No complaints from me at all…at all! Oh, and BTW, in case you didn't realize how much I like this camera…the OM-D is everything it is cracked up to be. A HUGE BIG FAT BRAVO to Olympus on this one. It's a good time to be a photographer, camera geek or gear hound with G.A.S.! BTW, the new Olympus 75 1.8 is coming soon and it looks AMAZING!!!!
Click on the images for a larger and much better look, including some with 100% crops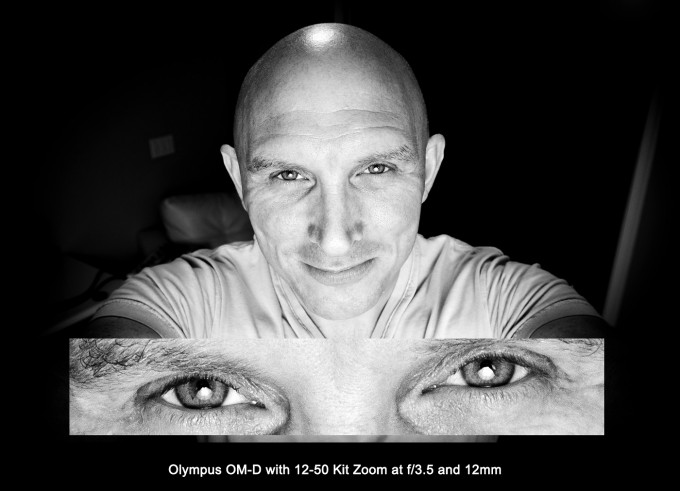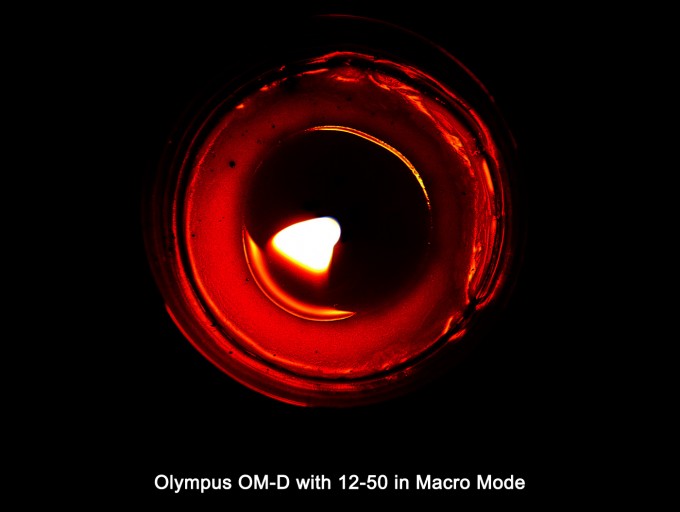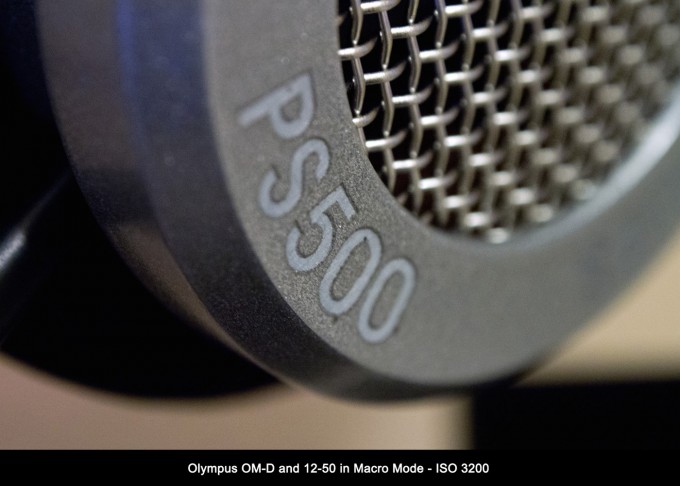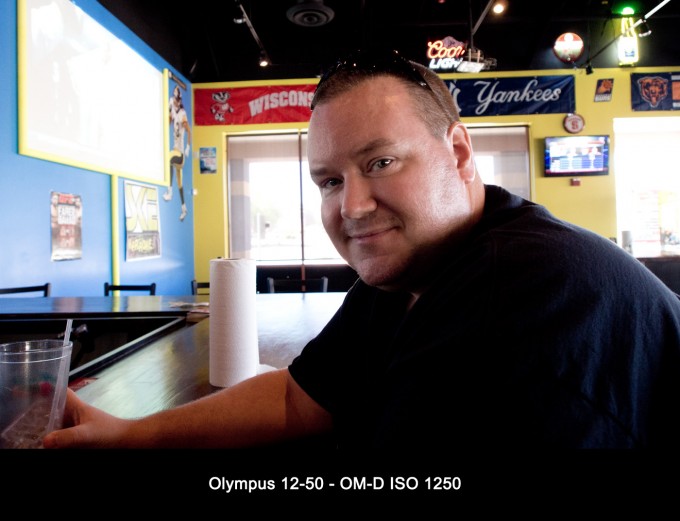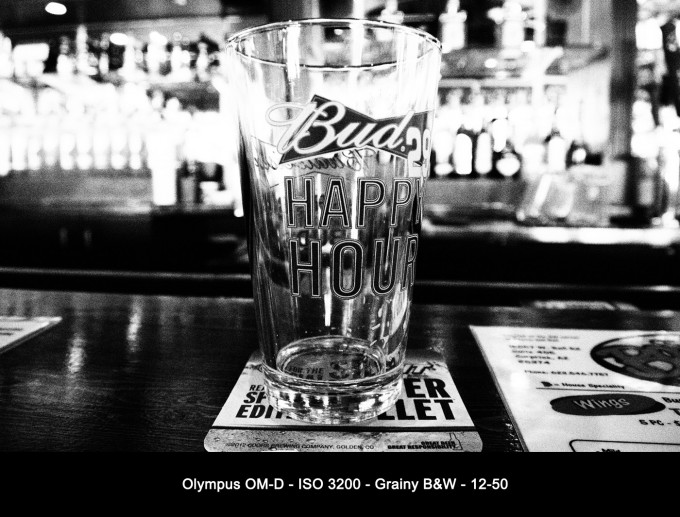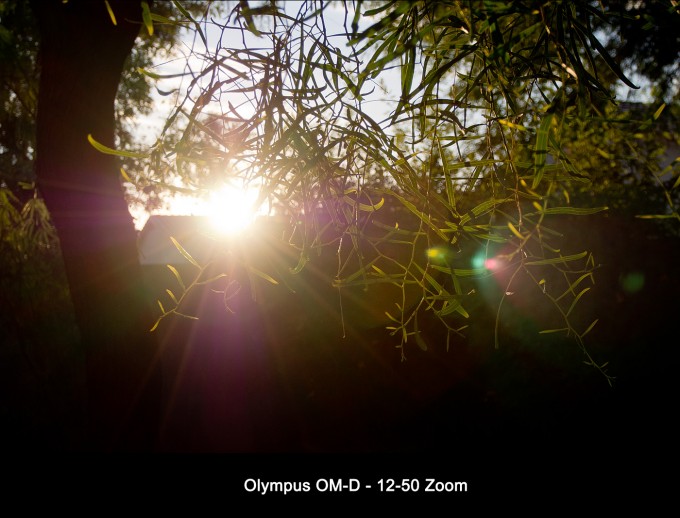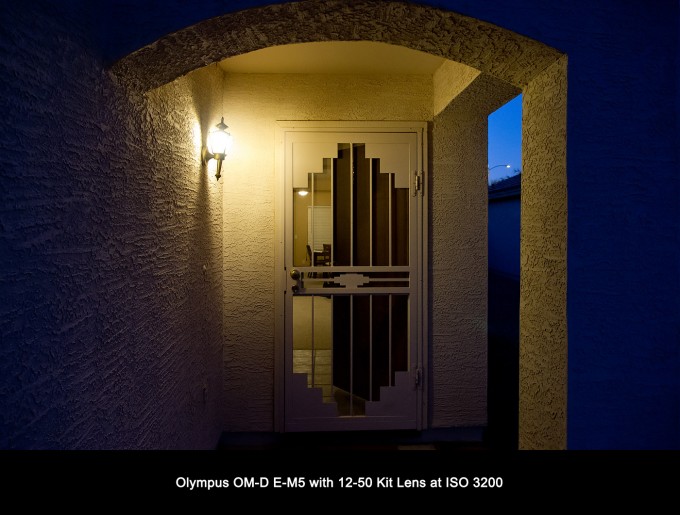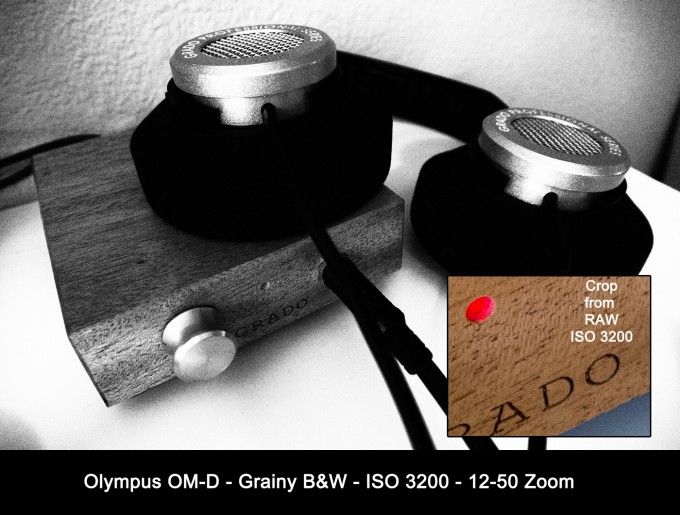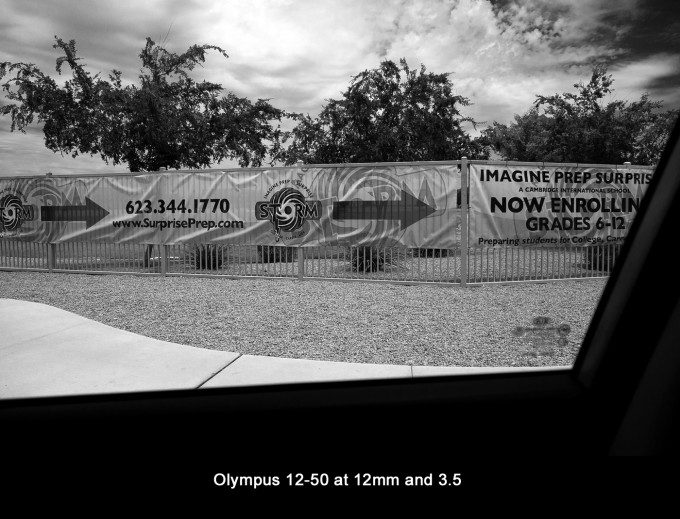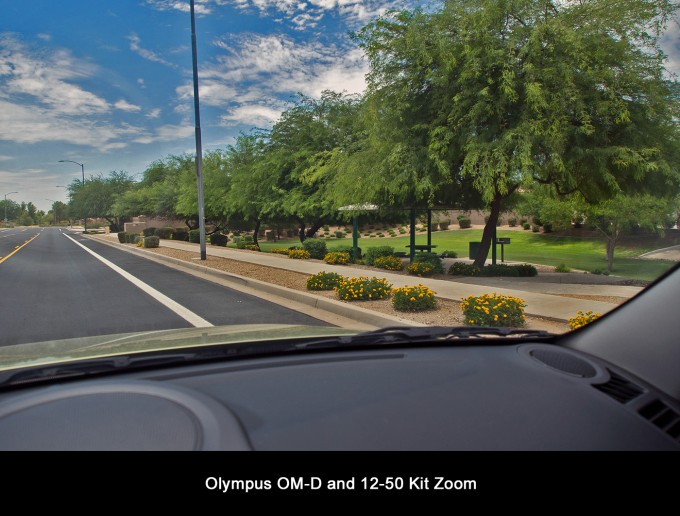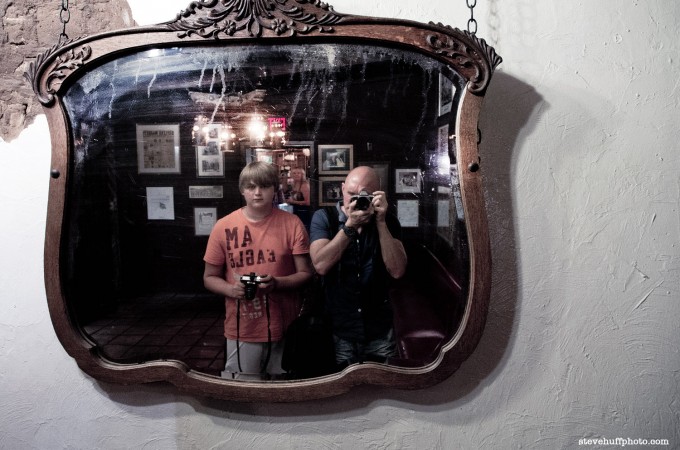 –
and one shot taken by my iPhone..look how beautiful this is 🙂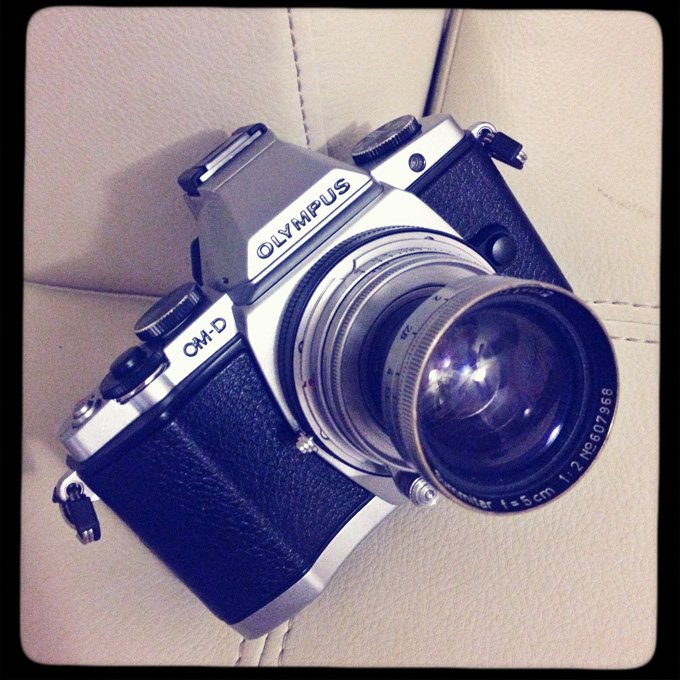 ALL I ASK! HELP ME TO KEEP THIS SITE GOING AND GROWING!! IT'S EASY TO HELP OUT & I CAN USE ALL THE HELP I CAN GET!
Remember, anytime you follow my links here and buy from B&H or AMAZON,
 this helps to keep my site going. If it was not for these links, there would be no way to fund this site, so I thank you in advance if you visit these links. I thank you more if you make a purchase! I have nifty search bars at the upper right of each page so you easily search for something at either store! I currently spend 10-14 hours a day working on this site and the only way that I can pay for it is with your help, so thank you! Currently my traffic has been increasing but my funds to pay for the site has been decreasing, so any help would be GREATLY appreciated!
Even if  you buy baby food, napkins or toothpicks at amazon it helps this site, and you do not pay anything extra by using the links here. Again, you pay nothing extra by using my links, it is just a way to help support this site, so again, I thank you in advance 

If you enjoyed this article/review, feel free to leave a comment at the bottom of this page and also be sure to join me on twitter or my new facebook fan page and Google +  page! Also, you can subscribe to my feed at my subscribe page HERE and read these posts in your browser or news reader!