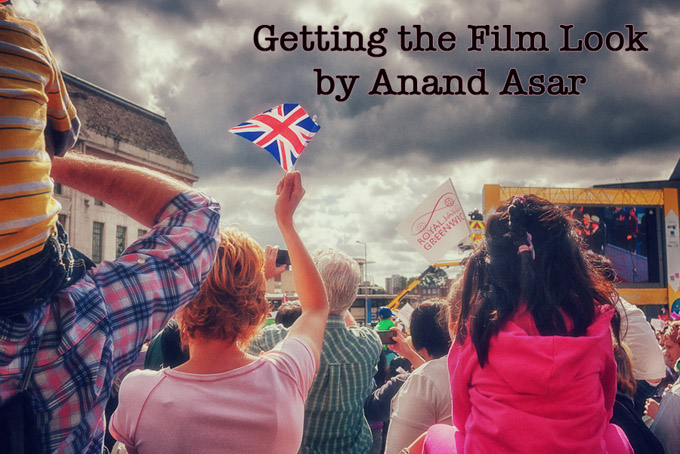 Get the film look by Anand Asar
I have a lot of respect and love for Steve's site. I have been inspired every time with the daily inspirations – and particularly Khunya Pan's one, which led me to but an OM10, and introduced me to the world of Tri-X. I first found love for photography when my son was born. This was when Apple released their first iPhone – 2007. As most parents, I wanted to capture all the great moments of him growing up, and have memories to cherish over time. So my son, has been my inspiration for photography ever since I picked up the camera. I moved on and changed brands and jumped ships quite a lot over the last 3-4 years, changed lenses, and basically did it all the hard way, thinking that a better camera would get me better pictures. I realised much later I was satisfying my lust for gadgets, and a change in financial circumstance led me to start over from 2nd hand equipment (GF1 to be precise).
All this time and all the pictures I had taken, I'm finally getting to think like a photographer. I got me some books to read and study, and a change of subject led me to photograph more than just my son. I'm a graphic designer by profession, working in the signage industry for over 15-20 years. And I had already invested in a lot of software. Software that one cannot sell 2nd hand.  So here I am (as of now) with a GF1 + 20mm f1.7 + OM10 + OM 50 f1.8 + Lightroom + Nik's SilverEfx + Colour Efx + Alien Skin Exposure + Alien Skin Bokeh + LightZone + Dxo Optics + Stevehuffphotos.com's daily inspirations.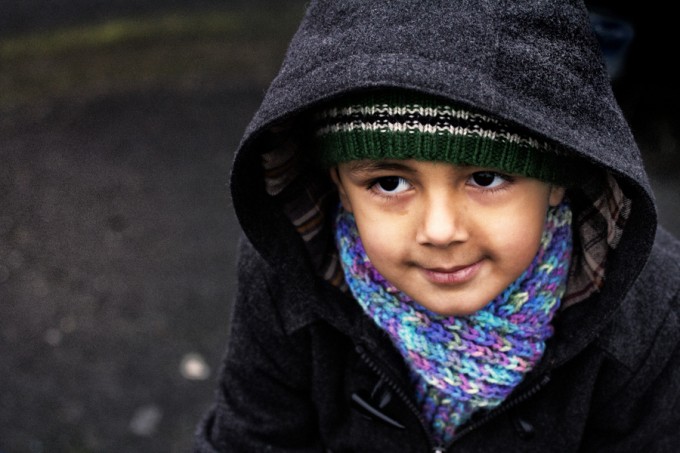 This site has given me a lot, reviews, guidance, inspiration – so I feel it's only fair I give something back. And I decided to embark on a project to achieve a film look, from the equipment I had. Now manipulating a film look can be considered as adapting a legacy lens via an adapter onto your camera. As manual focusing with the lens is a challenge, so is post production, especially if you want to manipulate a certain look, a look that only film can get right.
When we talk about film, the first thing that comes to mind is grain. Yes grain is beautiful, some might not like it, but it has a lot of advantages. It can cure a digital picture in ways that words cannot explain. But one has to understand how to apply it, where to apply it, and get strike the right balance. The other is contrast. Again many like to push up the contrast slider, and while it does give the picture a punch, it can also hide detail. Many film looks have added contrast as a signature, along with grain. I've noticed the tone cure adapt a S shape (very common in Silverefx) – this could be killing the detail in your picture, try to straighten the curve a bit – if you don't like it – go back a step.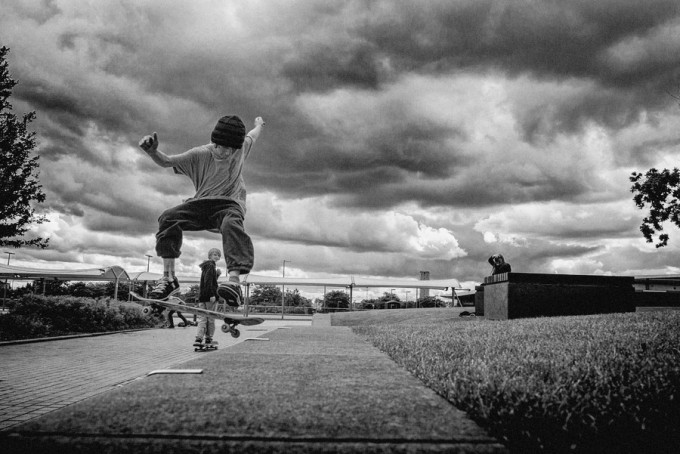 The software – I will list these in order of preference. (1st being the must have and so on.)
1. Lightroom – This is hands down the best organizer for your picture library. It is not a great editing software, but it builds up your picture library perfectly, and easy to maintain. Plus it is also a hub as in all other that follow in the list can be configured to launch from lightroom as plug ins… and so on.
2. Dxo Optics & Dxo Filmpack – I had only a trial version of this software, bit I intend to purchase them very soon. The Dxo Filmpack has the best grain rendering, and the closet to match and film. (Please note this is only my opinion – do not intend to start and argument over it)
3.   Alienskin – A very nice set of film presets, plus the added bonus of grain control in highlights, midtones and shadows is excellent.
4. Nik's Silverefx – If you're a mad about black and white (like myself) this is a must have. Even Leica pack this software in their box with the M9. A nice set of film renderings, a lot of control over image parameters, excellent U-point control. Grain rendering is nice.
5. Nik's Colourefex – A good set of film presets – a lot of control over image parameters, excellent U-point control. Unfortunately, film grain rendering is not to my liking.
6.  LightZone – I was told this use to ship with earlier Panasonic M43 cameras, but the software is becoming extinct as the company seems to be running out of financial resources to support it. The guys at lightzombie (http://lightzombie.org/) are keeping the project alive, and doing a great job of it. This software was has a tool 'zone mapper' which is just great. It divides all the tones in an image into zones and gives precise control over their luminance values. If you're into black & white photography, it is an invaluable tool.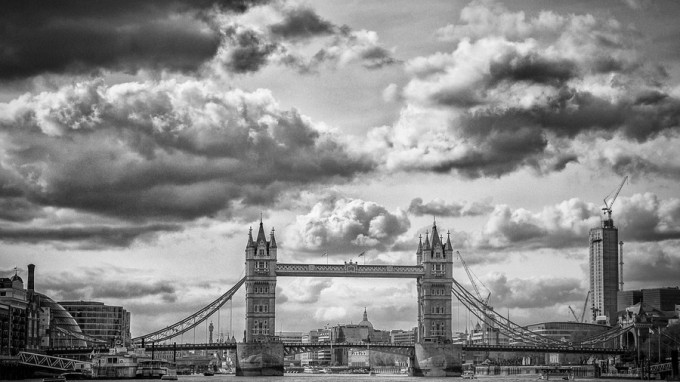 A lot of you might be wondering why I've not mentioned Photoshop.  Well, personally I cannot get along with it – I've tried and tried, but it takes me longer to work in Photoshop, than in all 6 above combined.
The right software for manipulating the look will depend on how the raw image looks. Please shoot raw if you're going to try to achieve this look, jpegs just don't cut it. I start with Alienskin's Exposure, then work onwards. Alienskin gets the job done 8 out of 10 times. (Dxo does gets it done 10 out of 10 times). Some pictures cry out for Silverefx, and some might need detail enhancing in Colourefx, then over to Silverefx for finishing off.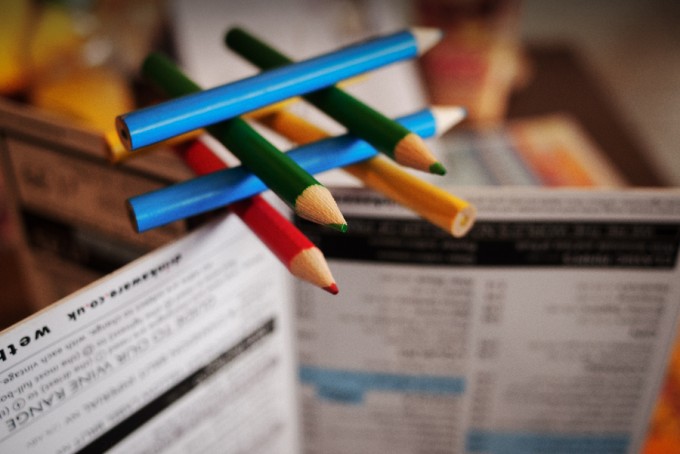 I've also noticed (with the GF1) that adapted legacy lenses will give you a good platform to work from, if your intended final look is to be film like. (the OM 50 1.8 does fine job)
I spend a bit of time on the computer processing these images, yes it does take some time, but that's just the way it is. I always take pictures knowing I have more control over the image in post than I do when on the street, or elsewhere. It might be against the principle of getting it right in camera, but I cannot help this. We all have our strengths, and weaknesses  – and once we address them, our images will look much better.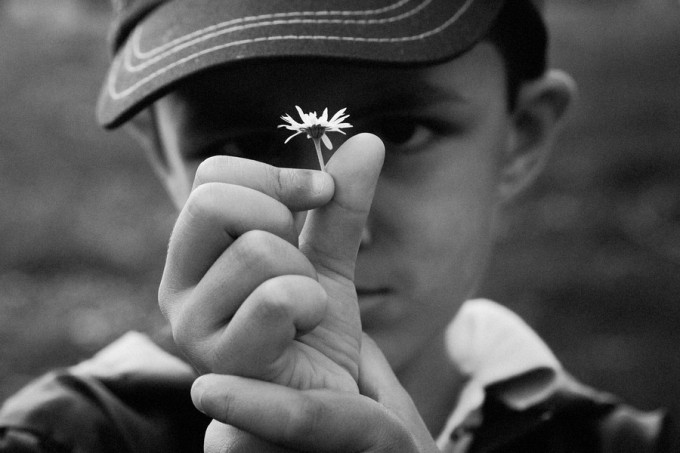 The last thing I would like to say is: we should be grateful to software developers for giving us much more control over our images. A photograph taken captures time as it flows, an event that occurred at that time and place that is real…Real…REAL!!! Don't take this REAL away from the image, adjust the image parameters, give it the look you intend, but don't use that 'Clone' tool, it will take the REAL away from the image.
Best regards
Anand
From Steve: Thanks Anand! If anyone reading would like to submit a guest article like Anand did above, send me an e-mail and tell me about it! Thank's!