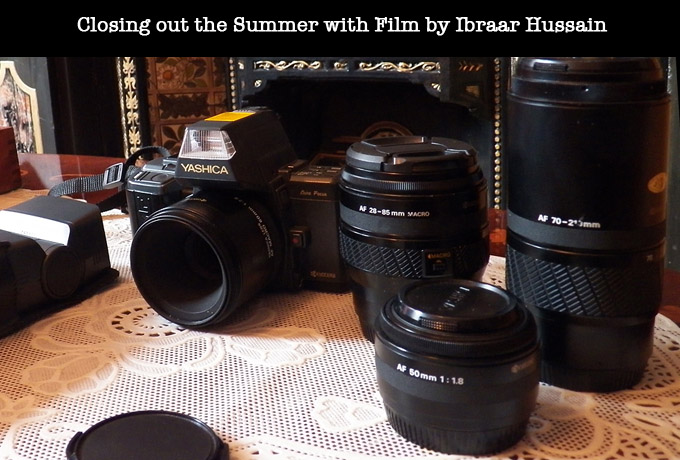 Closing out the Summer with some film and the Yashica 230AF by Ibraar Hussain
Goodbye Summer..
Well, the Summer is almost over, and we didn't get much of one, by much I mean an extended couple or more months of heat, sunshine blue skies and not much else. We got mostly rain, May was fine for the most part, but All of June and most of July was a complete wash out, and August has freaky changeable weather.
But I was lucky, lucky that for a few days here and there when the weather was fine, I was off from work and on leave and was able to go and visit my favourite place in the whole wide world – Wales, especially Brecon and Pembrokeshire. On the few visits I lugged around a huge backpack packed with camera's, and I thoroughly enjoyed using them
I had a few Cameras in my bag, the Rolleiflex 6008i, Rolleiflex SL35 and a Kodak Easyshare max Z990. The Rolleiflexes are out of this world and precious, and I will give a brief review soon.
[ad#Adsense Blog Sq Embed Image]
Amongst these was my Yashica 230AF, a relic from a bygone age, but a camera which also heralded in a new age – a sort of cross over. It was one of the first Auto Focus SLR's. It was also the first and best of the Yashica AF SLR range which was made alongside the Contax/Yashica mount range.
The special thing about this camera is that you can only use the Yashica AF lenses with this series and NOT with any other, nor Digital as no adaptor has been made for it. So the lenses are pretty unique. The lens line up isn't vast, you get a 50mm f1.8 prime, a 28mm, 24mm, a kit zoom, a 70-210mm zoom, a 60mm Macro lens, a 28-85mm zoom and a couple of other longer lenses. The body is pretty well made, constructed of plastic and metal and very solid and dense with a real 80ies type design. The controls intuitive enough yet different in ways from more modern SLR's, the selector is a slider rather than a toggle, and it uses a 'cyclops' flash unit which is actually part of the body set up but can slot out.
As expected, the AF is slow! it's quicker on the Primes, but it's pretty usable and if things get a bit slow there's always the MF option – and with the huge bright Viewfinder, focussing shouldn't be a problem. the light meter nails it every time, it's simply flawless with E6 slide film. It has a clever way of compensating for backlit subjects which meant I was not obliged to use exposure compensation much – the user manual does specifically state this too.
It also has a clever feature called 'trap focus', which i've never used but I presume it allows you to pre focus pretty easily. I have in my kit bag the 50mm f1.8, the 28-85mm f3.5-4.5. The 70-200mm f4.5 and the 60mm f2.8 Makro.
The 50mm f1.8 is an able performer, sharp and contrasty. I suspect the lens range is basically the Yashica ML range in this form, I'm no expert on lenses but I've used various ML (and Contax Zeiss) lenses and these lenses are easily comparable to at least the ML range and much better than the DSB. The 60mm Macro is very special, research and you'll discover that it is very similar to the Contax Zeiss 60mm Makro Planar, some say it's probably the same lens! regardless, the results are also very pleasing, and it doubles as a beautiful portrait lens. The 28-85mm is a versatile quality lens, and has a useful Macro feature which enables closer focussing. to be honest, all the lenses are pretty decent, even the standard Kit zoom is pretty good, I've heard it's much better than the Minolta, Canon and Nikon contemporaries.
The longer zoom has a fixed aperture and a one piece design – it looks superb and is also a good performer, and all three of these especially are beautifully constructed, metal, solid and very fine with attention to detail. The range lacks a long portrait prime or even a telephoto prime, and a faster standard lens, but it was short-lived so perhaps can be forgiven. The one big advantage for buying into this system is price. Most lenses and the bodies are dirt cheap, a scout round eBay will get you a decent 230Af body plus a selection of lenses for around £40.00 (That's how much I bought my one for – with the kit zoom and the 70-210 f4.5). In fact the only lenses which cost a premium (and are pretty rare too) are the 24mm f2.8 and 60mm f2.8 Macro.
Look out specifically for the 230AF, it is a much better camera than the others in the series, it's Japanese made, solid, and mechanically/electronically very reliable.
For more information go to;
http://www.yashicaforum.com/viewtopic.php?f=5&t=1578
So WHY use this camera? Why bother when there are others available? Well I use it as i like it, i like the controls and feel, it was so affordable I was able to get an almost complete kit for peanuts, and I like the look of it – it'll give you some unique photo's and is a decent piece of kit! All in all, I really enjoy using this camera, it is unique, has character, charm, the photographs are very pleasing and high quality, and it is built by the same guys who were responsible for the excellent Contax G2, N1, 645 and Aria SLR ranges, so they were hardly amateurs. Using it attracts stares as it's obviously an 80ies camera, and most importantly, it'll gives you very nice results for such little outlay.
My slides were scanned as quick basic Jpegs in Epson Scan Epson 4990, they don't do the slides a justice. So don't expect drum scans. i assure you, under an 8x kaiser loupe on a light table and projected the slides are lovely.
Grasses in sunlight
60mm Macro f2.8. Fuji Provia F100F. St Davids, pembrokeshire, Wales.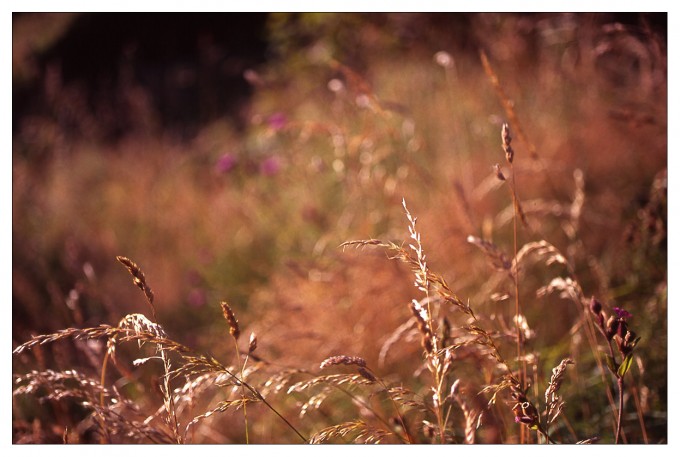 –
Rainbow over Carn Llidi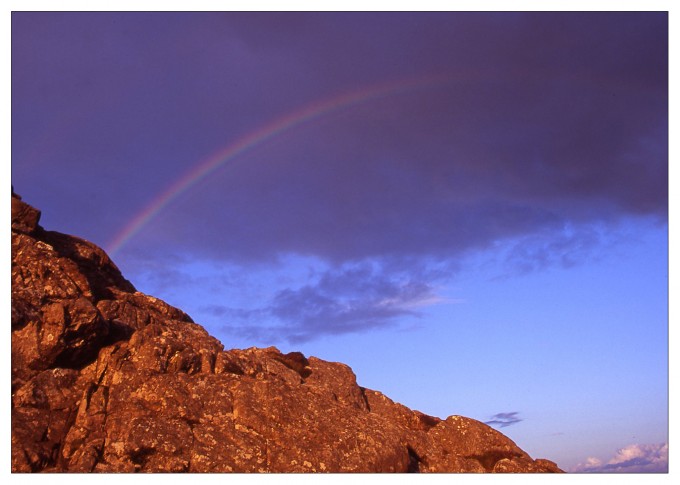 –
Pembrokeshire Coastal Path
60mm f2.8 Macro Fuji provia 100F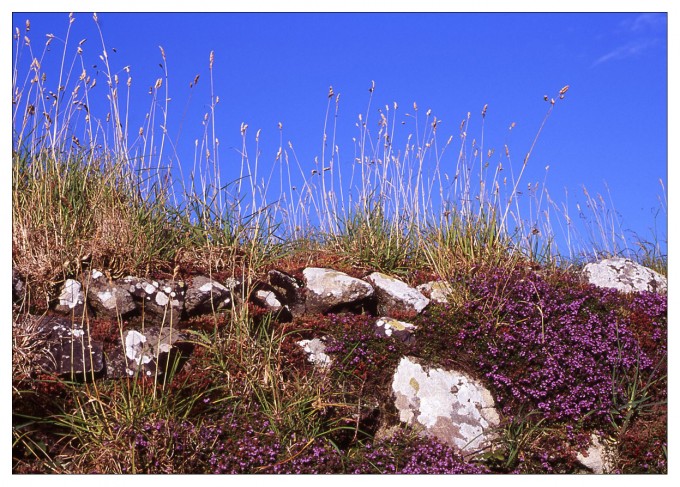 –
At the Seaside
60mm Macro f2.8 Fuji provia 100F (top)
28-85mm f3.5 Fuji Provia 100F (bottom) Newgale Pembrokeshire Wales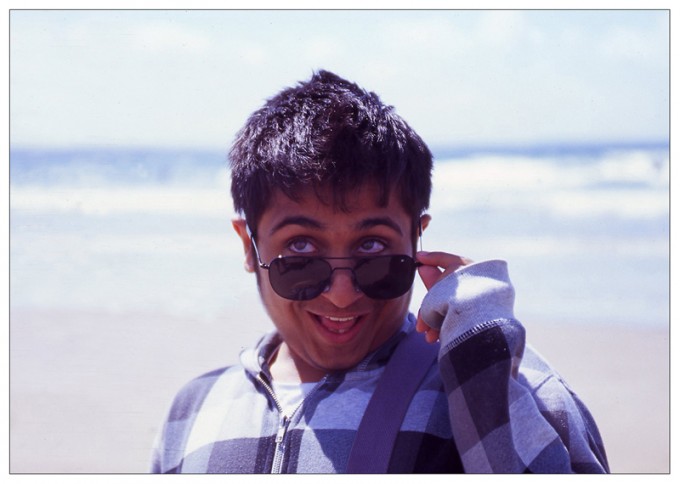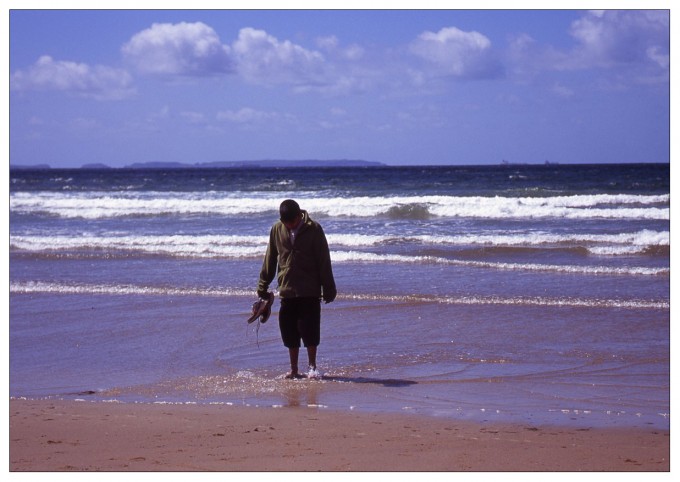 –
Kayaking
28-85mm f3.5 Fuji Provia 100F Newgale Pembrokeshire Wales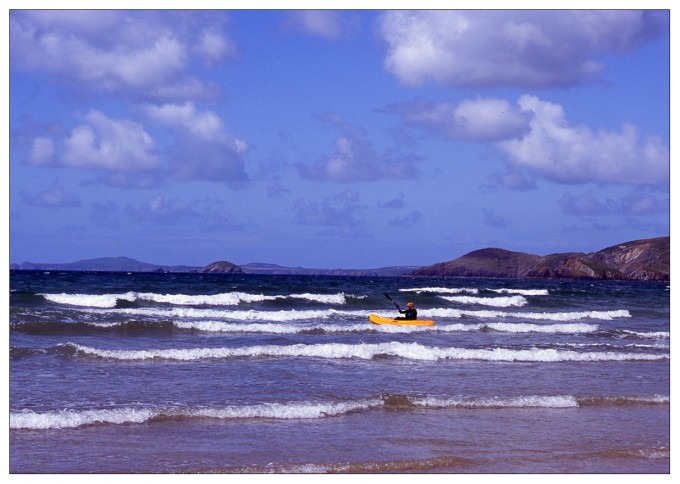 –
Under the rainbow
28-85mm f3.5 Fuji Provia 100F Brecon Beacons, Powys Wales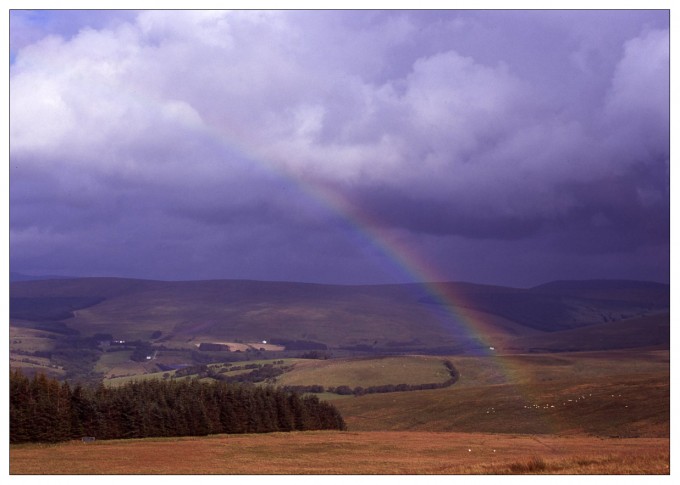 –
Achtung Sheep!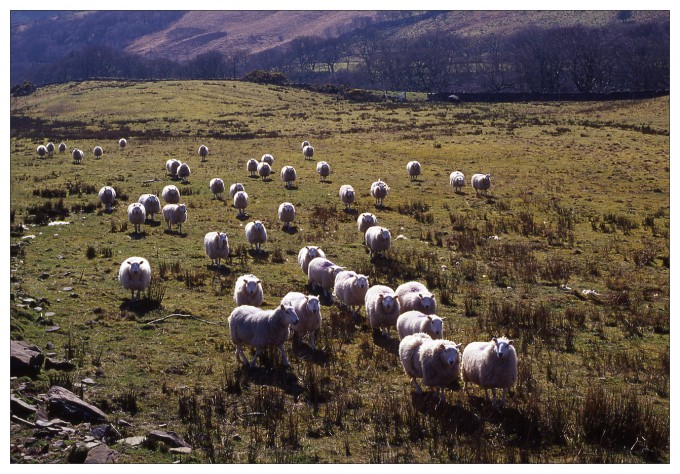 –
The Beacons Road
28-85mm f3.5 Kodak Elitechrome EBX 100 Brecon Beacons Powys Wales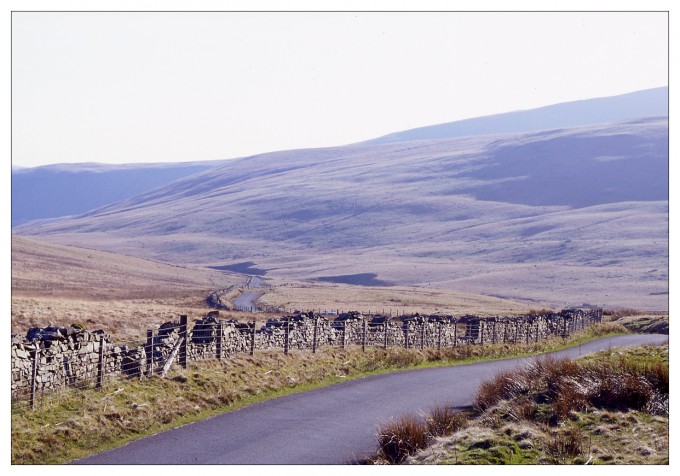 –
Pembrokeshire
28-85mm f3.5 Kodak Elitechrome EBX 100 Pwll Deri, Pembrokeshire Wales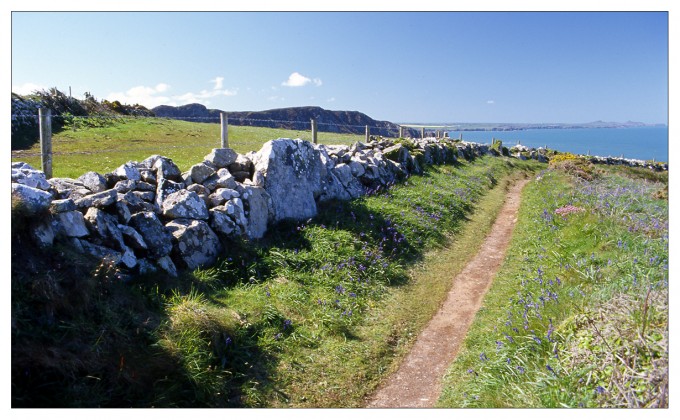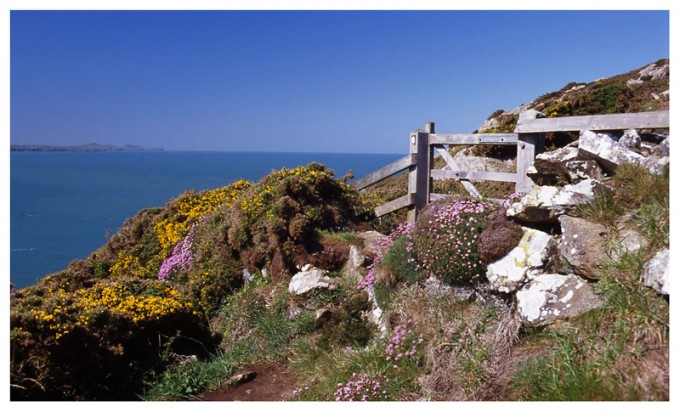 –
Kid with a Sheep Mask, binoculars, camcorder and toy gun
50mm f1.8  Kodak Elitechrome EBX 100 Pembrokeshire Wales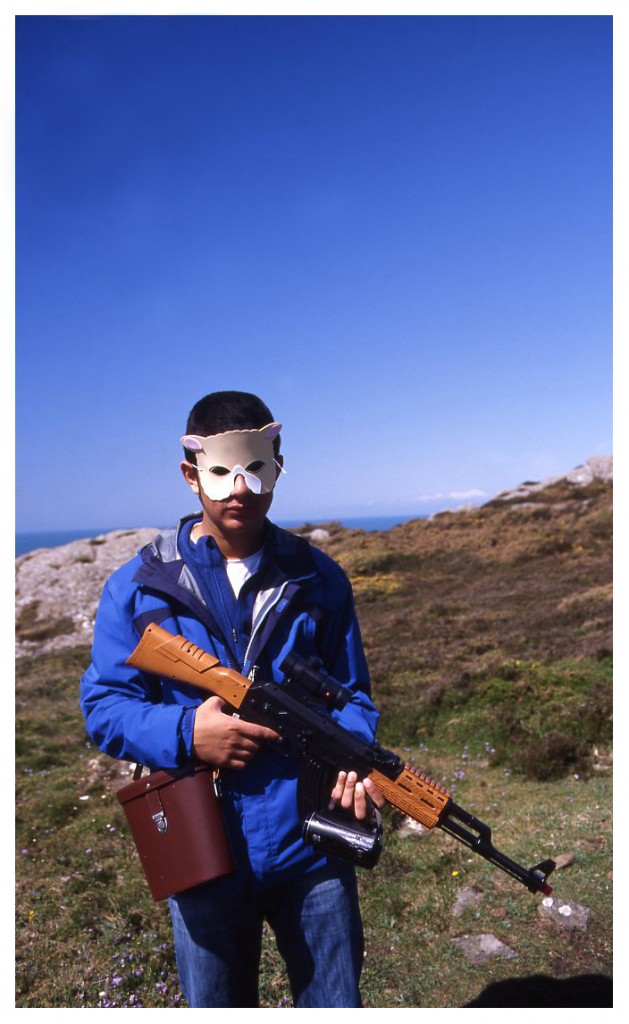 –
Bluebells and Flowers
60mm Macro f2.8. Kodak Elitechrome EBX100 Pembrokeshire Wales.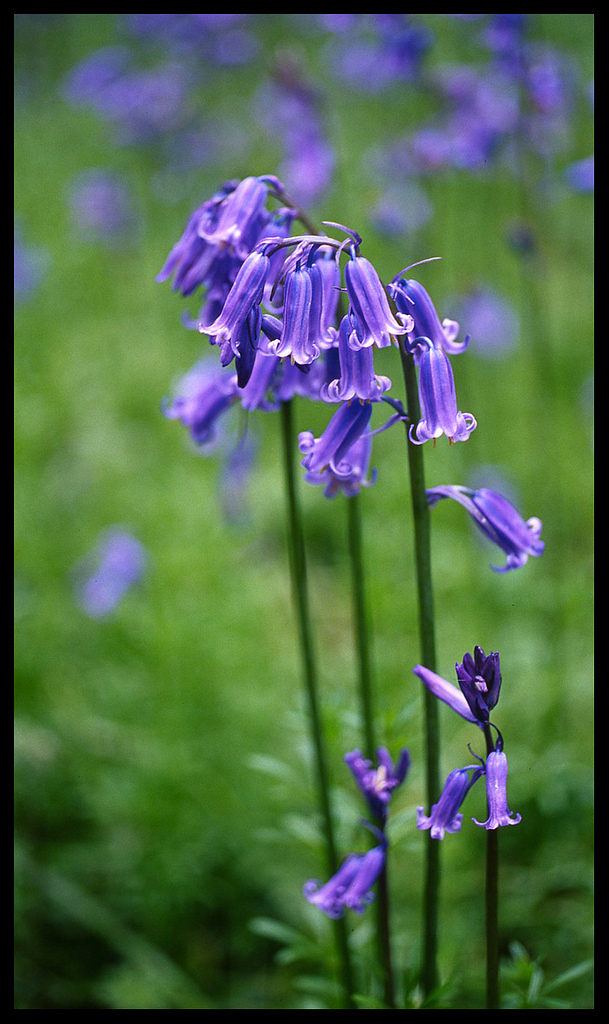 –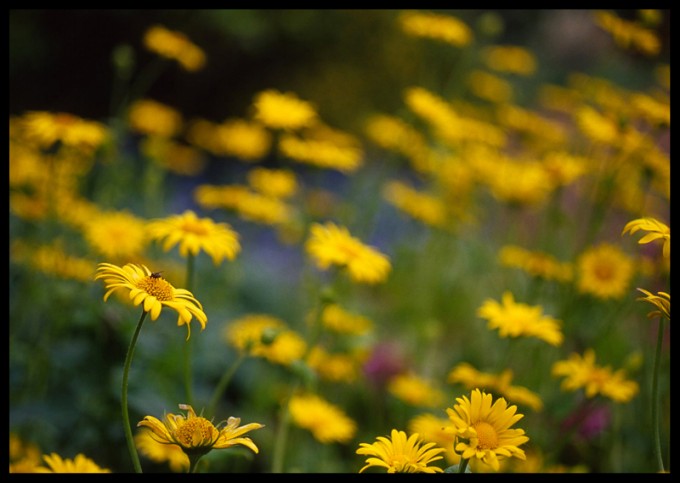 –
Kid goat at a Farm (50mm f1.8 Kodak Elitechrome EBX 100)