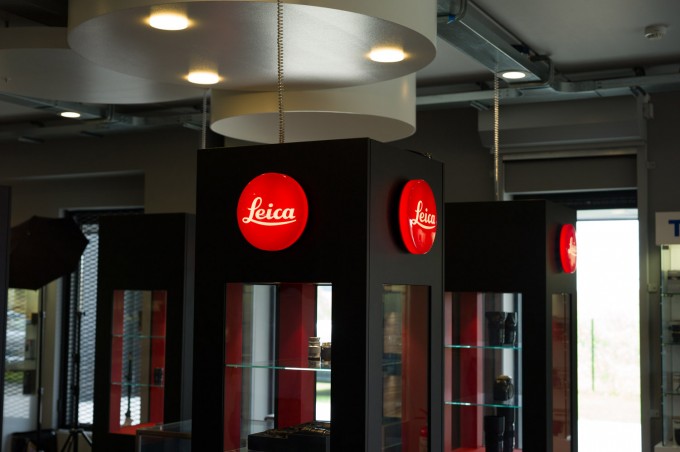 Leica M10 – September Photokina Announcement  – March 2013 Available from Dealers
So I heard it from a fly on the wall (actually a Leica rep told a reader this info) that the Leica M10, which is speculated by many to have a CMOS sensor (Stefan Daniel of Leica stated CMOS is the future), live view (Ditto), 24Mp sensor, EVF and or course HD video (strongly hinted at and suggested by Dr. Kaufman in May) and much improved high ISO performance, is 100% going to be announced at Photokina next month. There will be a camera on display but if you want one you will be waiting until Late Feb or early March 2013 before you take delivery. I also expect this camera to come in at $9-$10k. The pricing is just my guess but when I whipped out my crystal ball I saw a pile of cash with an M10 sitting on top eating it so…I know it will be more than an M9-P and Monochrom as they were sitting on smaller piles of cash.
In my opinion an M10 with a bug wart like EVF will be kind of "anti-M" and if this is the case I will not buy one. I will test one for sure but I think Id rather have an M9 and Mono than an M10. Why is this you ask? Well…
I think the sweet spot of megapixels is right where it is with the M9. Pumping them up to 24-36 makes the files huge, slow to work with and for the most part, unnecessary to photographers and only important to pixel peepers. I think the ISO improvement will be welcome and that alone will be the big upgrade in my eyes but an M10 with an EVF wart and not a built in hybrid system is sort of tacky if this is the case, unless Leica somehow incorporates and EVF into the design where it will not stick out like it does on the X2. The M10 will be costly and hard to get for a while I am sure but I am guessing this will also bring up used prices on the M9 as many will see  the M9 as the "classic" Leica digital M.
Then again..the more I think about it…an  10 with an EVF and live view will 100% eliminate focus issues, longer lenses can be used with ease and Leica will have less cameras flowing into the factory for calibration. Hmmmmmmmmm.
In any case..here are my guesses as to what an M10 will be like, and mostly all of this has already been on the "rumor" sites. Keep in mind these are only my guesses from what I have seen reported and my gut feelings (with my crystal ball thrown in as well)
CMOS Sensor with Live View –

I have heard from about 11 people who say this is 100% a CMOS sensor with Live View. EVen Stefan Daniel has stated this to be fact. 

External EVF and NOT a hybrid system – I was hoping for a hybrid styled viewfinder. RF and EVF combined but from reports flowing in this doesn't seem to be the case.
24-36 MP – I think Leica is going to go for higher MP count as it always sounds impressive…
ISO up to 10,000 at least, maybe much higher but usable 3200 and 6400. – Supposedly the ISO will be crazy better than the M9, which isn't hard to do.
HD Video – On an M??? It can't be!!! I think YES it can as do many others who have been e-mailing me tidbits. Dr. Kaufman has already stated the next M will have video recording capability. 
Slight design change to the body – It has to fit an EVF..and it may be a teeny bit taller. Just my guess.
$9,000 – $10,000 US dollars – YIKES! Yea, I think it will come in at a high cost and I expect if there is an external EVF it will come in at a lofty price as well.
With the intro of the new Leica 50 Summicron APO and the price of admission just for that lens being over $7000 I can see that the days of guys like me owning a current Leica M system are just about over. I know many will be in the same boat as me and stick with an M9 and invest in glass, which is what it is all about anyway. Hell, after shooting and testing the Nikon D4 (which may have some focus issues) I still prefer the M9 in every way so to me, as I have said 2-3 years ago, the M9 is a lifetime digital camera. As long as it holds up that will be my choice (well, the monochrom is also on pre-order, lol).
The Monochrome and new 50 APO Summicron (courtesy of Francois Roosens who also sent the top image)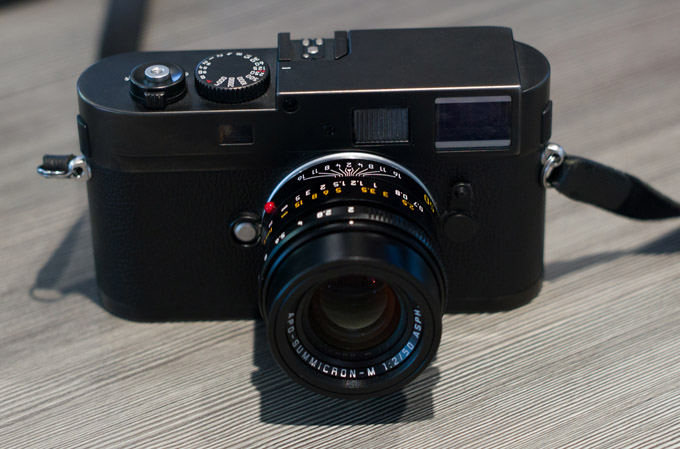 Unless the M10 really blows me away in every respect I can't imagine owning one and shelling out that kind of money for one but I am sure if I had the cash I would regardless. The M9 has brought me more joy, passion and fun in photography than any camera since my Leica MP. That is what makes it all worth it.
I embedded a poll below…will you be buying an M10 if the specs above pan out to be fact?
[polldaddy poll=6446745]