My Little Road Trip
by Illya Reddy
I've never been film lover neither film hater. I just couldn't understand why people spend extra time and cash for it. I loved digital and didn't want to complicate my photography by using film. But everything has changed…
This summer I've had kind of a working road trip – a very small one. During this trip I've visited Oleksandriya park in Bila Tserkwa and some villages near Kanyvske reservoir (about 60 miles from Kiev). The gear I took there was rather unnatural for me: just film P&S with some Agfa and Polaroid film.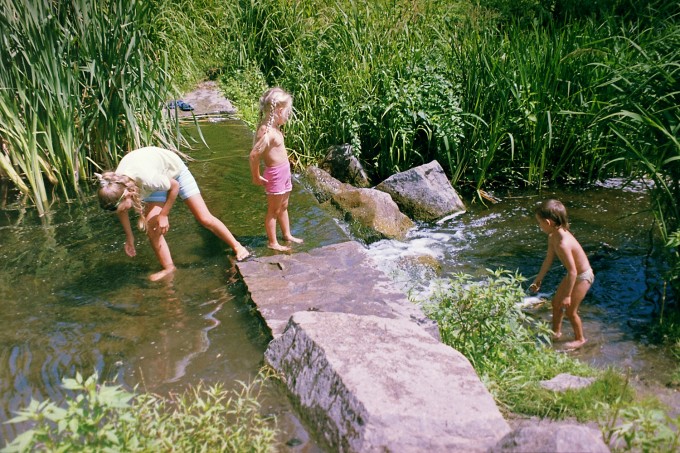 The camera is Olympus superzoom 105g, which actually belongs to my mom. Nice, simple automatic camera. Although lens is quite blurry towards the edges, it doesn't bother me. I never use the zoom, just shoot at its widest FL 38mm. Plus it has got built-in flash, so I started experimenting with flash photography.
The feeling of a cheap-cheap plastic camera is not as bad as I expected it to be. In fact, it turned out to be stimulating, less concentrated on camera itself. You don't think about your camera at all. You are not afraid to drop it or lose; you can take it wherever you go even in the roughest places.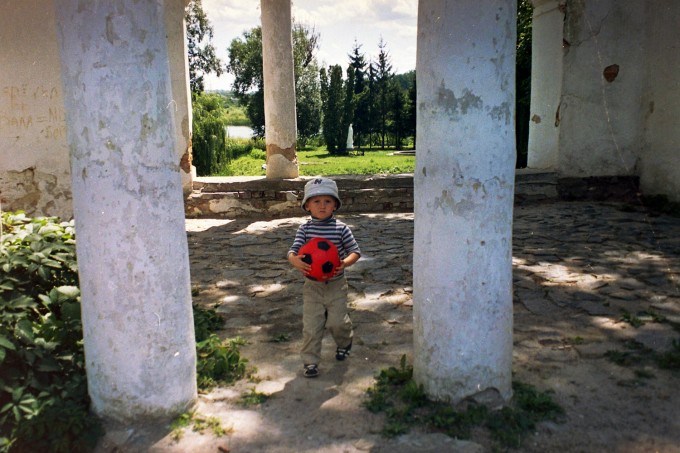 First two images were taken in Oleksandriya park – what a nice place! I highly recommend it to everyone, who visits Ukraine. Great place to shoot also. People are walking, sitting on the ground, feeding swans and ducks, kids are playing… I just walked and took pictures – it was a great day.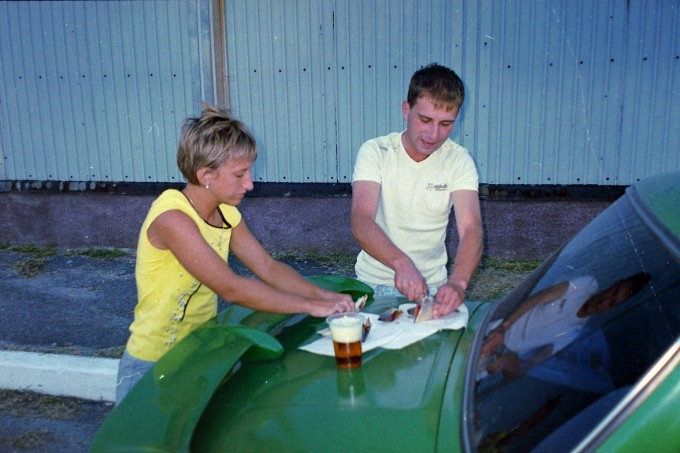 This picture (above) was taken in Rghyshchiv village on a local football match. Couple just came to watch the game and drink some beer with fish. Very friendly people, but don't like to be photographed, unfortunately. The below ones were taken in Balyko-Shchuchenka village during another local match. This time it was volleyball. These kids came on their bicycles just to hang around. We talked a little, than I drag raced on bicycles with one of them. I lost, obviously 🙂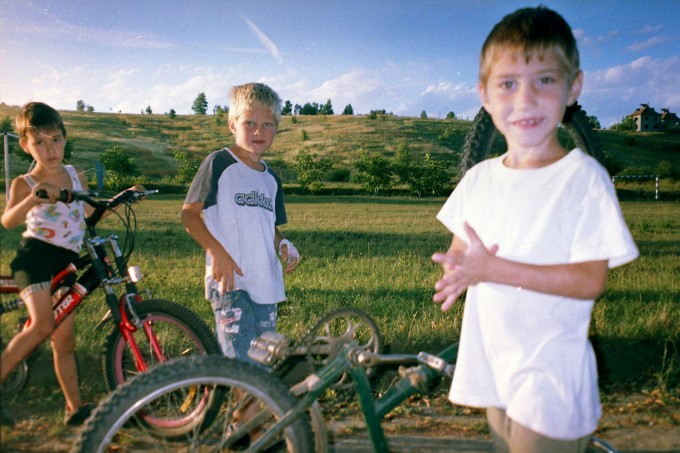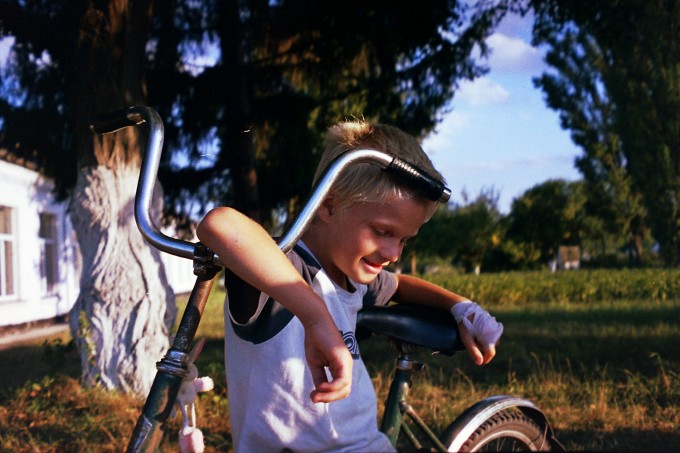 The picture above is my favorite one. This little guy looks like a real biker sitting on his Harley. The life in villages is pretty hard actually, even kids work a lot, and on this picture he doesn't look like a child.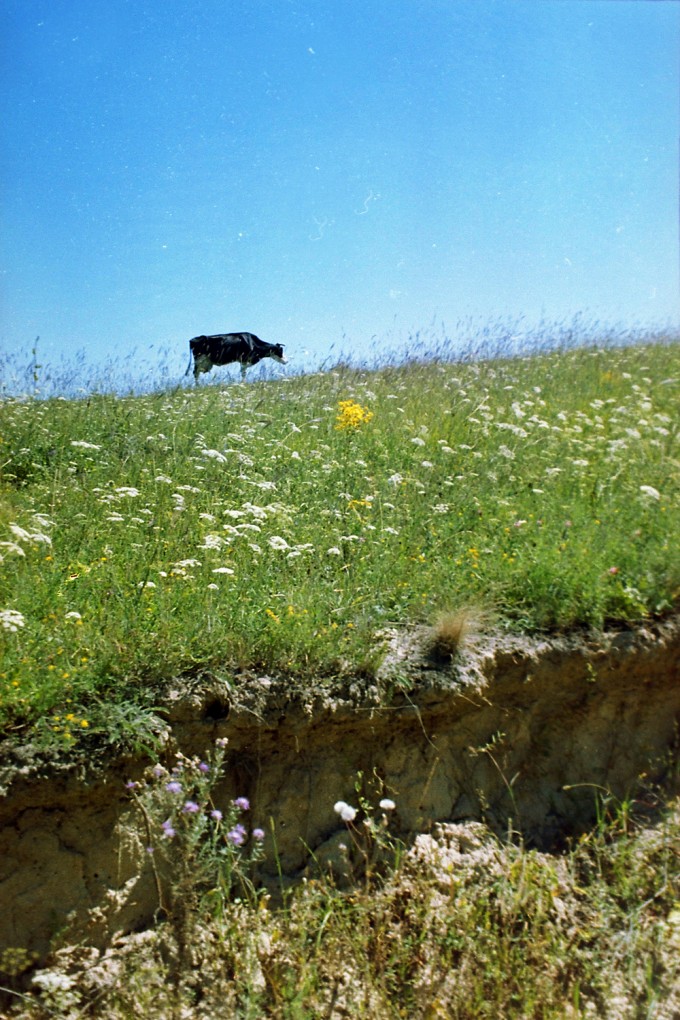 Bottom line
During this trip I met my new love – film. Photography started to feel different for me. No big changes, just different feeling – taking shots you never know which ones are good. You have to wait. This is so relaxing. And then, when you look on the negatives or slides or index-prints or whatever, it turns out to be better than you expected, or otherwise… Photography started to be less virtual, more real. When you hold negatives in your hands, scanning them, it feels more like an art for me.
Thanks for reading this small post about little trip, and thank you, Steve, for letting me share my thoughts on your website!
Feel free to visit my flickr page: http://www.flickr.com/photos/illyareddy/