MY THREE LEICA KINGS by Tuananh Nguyen
A shout out to Mr. Steve Huff for setting us up with the sweetest and most bitchin' photography site to date! I also have to thank all of you folks that have written some of the most entertaining, knowledgeable, and opinionated "inspirations" that have not only inspired my photography, but I am sure also to the growing members on this site. Although I understand the need for numerous reviews on newer products, I've always enjoyed reading articles on the "classics", if not just as much, but maybe event a tad more. So on this note, I wanted to share my knowledge on three of Leica's classical lenses, or what I would call as "my three kings".
[ad#Adsense Blog Sq Embed Image]
After my initiation into the Leica clan many years ago, I've had a chance to use some of the best optics in the world in both the pre- and post-digital age. I started out this love affair with my beloved Leica M2 and 50mm Summicron Dual Range, which I believe is as perfect as a camera can be. Its classic lines, dependability, and "glowing" images matched my style of photography and it also gave validation for my abandonment of the SLR idea. I've since owned both the M8 and M9, which I feel are the epitome of the digital rangefinder. The M9's pixel count, full-frame CCD image characteristics, and classical build were all that I would ever dream in a camera (even in light of the advent of the M10 release).
Over the years, I've had countless opportunities to lend and own a long list of Leica lenses. But after a lot of "soul searching" I've concluded that there are three lenses that I found to have earned the title of "My Three Kings": 50mm Noctilux-M (f/1.0 attached hood), 35mm Summicron-M (Type IV), and 90mm Summicron (Generation II, red numbering). Below, I will briefly summarize why I believe that these lenses are my favorite, but I will also include drawbacks when it is necessary.
Leica 90mm Summicron (Generation II)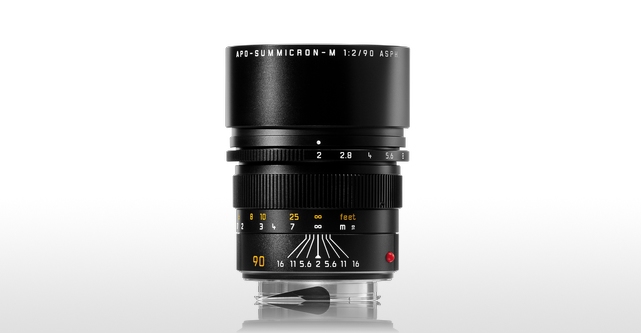 After trying out a diverse group of Leica-M 75mm, 85mm, 90mm, and 135mm lenses, I've concluded that the 90mm Summicron was the best for me. Although the lens is much larger than the later editions, especially with the built in tripod mount, and odd filter size, I felt that it gave the most character out of all of these longer focal length lenses. As a portrait lens, the 90mm Summicron is soft and gives a nice glowing rendition, which is even more pronounced in the B&W images that it produces. Although not the sharpest lens in the Leica lineage, its excellent DOF/"bokeh" is silky smooth and excellent as a pure portraiture lens.
Leica 35mm Summicron-M (Type IV)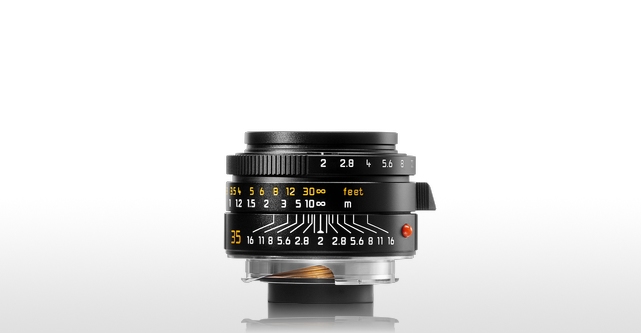 In the 1990's, Leica lenses were expensive but not to the extent as they are today, especially in the used market. I was able to collect several editions of the 35mm and give them a thorough "shootout" before I decided which one was the keeper. I also tested out some wider angle Leica lenses, but I realized that the additional viewfinder was often obtrusive and it just didn't fit my style of street photography with the Leica M2. The Type IV, also renowned as "The King of Bokeh" was my choice, simply because it was very compact and light, the replaceable lens hood was very affordable and easily attainable, and the new concaved focusing tab was an excellent focusing tool for such a small lens. This lens is exceptionally sharp but maintains that Leica "glow" and signature, more so than the other generations at this focal length. I chose this lens above all other wide-angles and aperatures because I felt that it had great balance for price, image quality, and compactness.
Leica 50mm Noctilux-M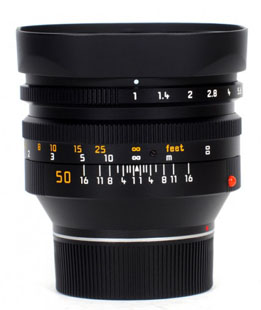 Many Leica users and experienced photographers collectively know that the Noctilux is a very prized optical monster. It doesn't just quiver under low-light condition; it actually lives for it, as Dr. Mandler would agree. This is my unequivocal favorite lens of all time. You might read online and various literature about the Noctilux's focusing issues with the digital-M, lack of sharpness, extreme vignettes, enormous size, and countless other complaints. What is my response to all of these issues? Yes, I would have to agree with all of them! But I guess this is what taming a beast like the Noct is all about. Yes it requires a little love from the elves to make it perfectly adapted to your digital-M body. Yes, it is not the sharpest lens, but that's the reason for its magic glow and signature bokeh. Images shot with a Noctilux can only be described as watercolors to me; the background always gives a very distinct paintbrush flavor while the outline of the subject usually glows with a warm soft texture. Yes, vignettes are a part of this lens' repertoire, some folks hate it, but many like myself love it. As for the size argument, although the Noctilux is one of the largest of the Leica lenses, it is by far much smaller than many other normal focal length lenses in production. I was tempted to swap my classic Noctilux for the newer f/0.95, but after several days of using it at the Leica Akademie last year, I decided that the older model's characteristics was more preferable for my taste.
These three lenses have many different attributes, yet the unique characteristics that they showcase are unmistakably, Leica. Will I use other cameras and lenses in the future, I am sure I am not immune to the shutterbug nor am I too stubborn or ignorant to say that this brand or that brand is the best for everyone. What I can say is that I love the Leica M system, for its simplicity, signature images, and obedience to what the idea of photography truly is – an art form.