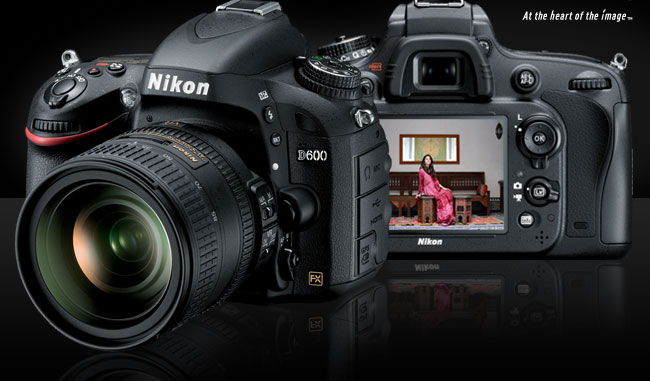 Nikon announces a full frame D600! Let the full frame madness begin!
You can already pre-order the D600 at B&H Photo HERE or Amazon HERE
!- ships Sep 19th.
You gotta love Photokina! Hot on the heels of the Sony RX1 announcement Nikon has announced the full frame much talked about (on the rumor sites) 24 megapixel D600 which will be their most compact full frame camera ever. Yep, as you already probably know the Nikon D600 is another full frame camera release but this time they made it smaller and trimmed the fat. Smaller is good because the D800, while absolutely spectacular is big and bulky. Not made for hobbyists or amateurs unless they like lugging this stuff around to family outings..(I know I don't like doing this) so enter the D600 which is Nikons solution to the growing number of mirrorless cameras featuring large sensors.
Nikon refuses to release anything like a Sony NEX, Sony RX1 or Leica M so what do they do? They make their DSLR's smaller in hopes that the Mirrorless buying public will be swayed to their DSLR. I give them props for shrinking it down but it is still a DSLR and made for those who want a DSLR.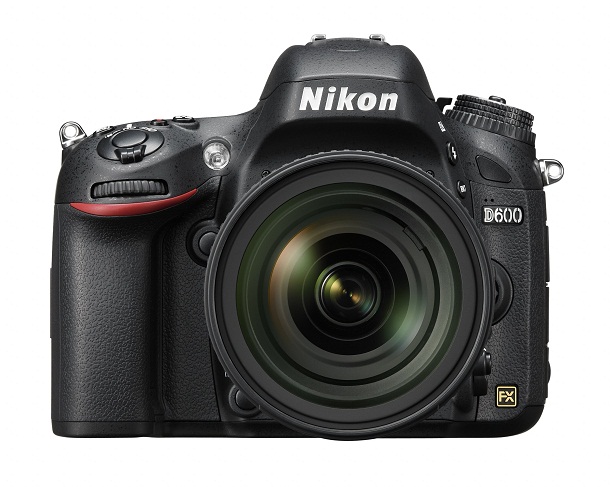 While overall DSLR sales are down there are tons of shooters who have been hoping the D600 was real and I predict another huge hit for Nikon. If it can retain the image quality of the D800 it will be perfect.
The D600 comes in at $2099 for the body only or $2699 with a 24-85 kit zoom. Me, I would take the Sony RX1 at $2799 before buying a D600 and 24-85 for $2699 because of the size, bulk, huge lenses and because I do not need a DSLR to take good photos. The D600 may be the better bang for the buck and more versatile camera due to lens swapping but I hit a point in my life where I only use one camera and one lens anyway so for me, the simpler the better.
For many this will be the choice of Photokina because full frame is back, it is cheaper and it is smaller. Those who own Nikon glass and have been shooting a D7000, D300, etc will flock to this guy like bees to honey. I have no doubt it will be a superb DSLR and I hope to do a full thorough review as soon as I can. Maybe a RX1 vs D600 showdown 🙂
SPECS:
24.3MP FX-Format CMOS Sensor
EXPEED 3 Processor
3.2″ LCD Monitor
1080p HD Video Capture
100-6400 ISO – Expandable to 50-25600
5.5 fps Continuous Shooting
39 Wide-Area AF Focus Points
Stereo Mic & Headphone Inputs
i-TTL Flash
Wi-Fi Connectivity with Optional Adapter