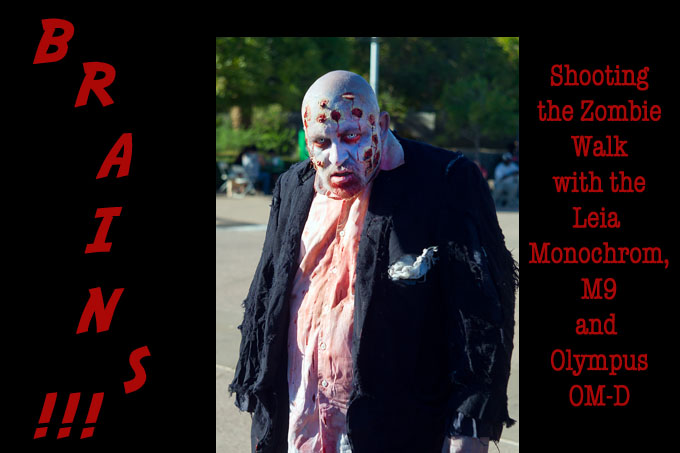 Zombie Apocalypse! My weapons of choice? Leica Monochrom, M9 and Olympus OM-D!
Halloween is just about here and what better way to celebrate it than to attend a good old-fashioned Zombie Walk? I went out yesterday in Phoenix AZ strapped with my Leica Monochrom, a borrowed Leica M9 and my Olympus OM-D and a few lenses to see if I could snap any images of the undead without them eating my brains. The images below were all shot with one of those three cameras.  I also had the Panasonic 8mm Fisheye for M4/3 and LOVED using it at this event. I am writing up a review of that lens so will only include a couple of images here from that lens but it is great fun as fisheyes always are, even with their limited use.
This is just a quick Sunday post for fun as well as a quick POLL to see how many of you can spot the Leica M9 image below when mixed with two Monochrom shots. This site is always about the fun and passion in photography over the technical stuff and besides..it's Sunday so I am not going to get to involved and sit at my desk for 5 hours 🙂
Zombies in Monochrom 
A few of the images in this post are from the Leica Monochrom which made me think of the original "Night of the Living Dead", which was shot in B&W. Zombies really pop in color but they can also look pretty cool in B&W.
BTW, One of the three images below was shot with the M9 and converted to B&W. Can you spot which one? HINT: The M9 converted to B&W will give off a different look to the Greys/whites than the Monochrom.
#1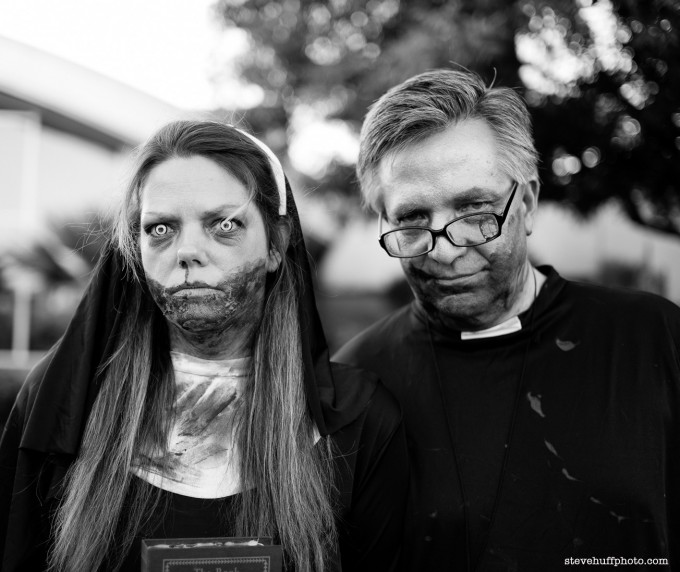 –
#2
–
#3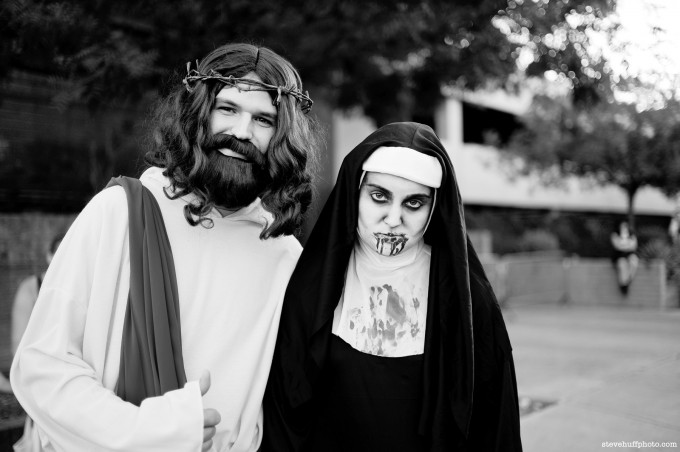 Can you spot the M9 image? Vote in the poll below and cast your vote: WHICH IMAGE IS FROM THE M9? 1, 2, or 3?
[polldaddy poll=6644440]
10/29 – ANSWER: The M9 shot is #3!
Be sure to click the images for larger versions! In my upcoming part 3 review on the Mono I will have some full size 100% files for you to check out from the Zombie walk. It was loads of fun shooting with the Mono though I have to say..these walking undead zombies POPPED in color!
Zombies in COLOR
While at the walk I was blown away with some of the make up and effects some of the "walkers" did on themselves. There were zombies everywhere! Teenage zombies, old zombies and even kid zombies 🙂 It is amazing how popular the whole Zombie genre is these days. There were entire families showing up as zombies and it was super cool to see and interact with everyone. The cool thing is that everyone there LOVED getting their photos taken. Take a look at just a few of the shots I snapped below using the various cameras and lenses.
The M9 and 35 1.4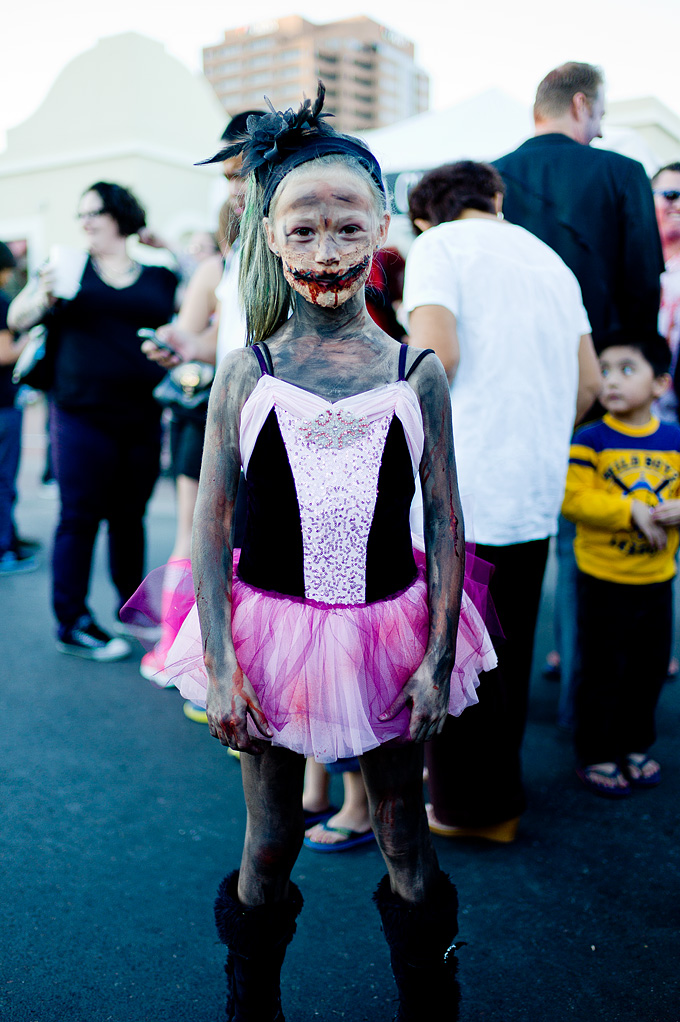 –
The OM-D and the Panasonic 8mm Fisheye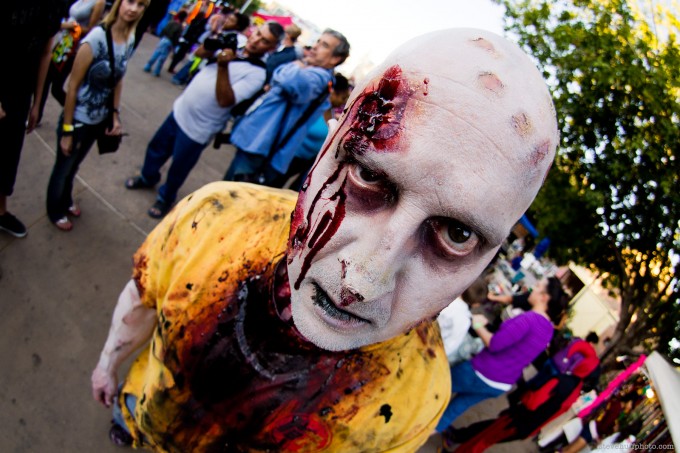 –
OM-D and 12mm f/2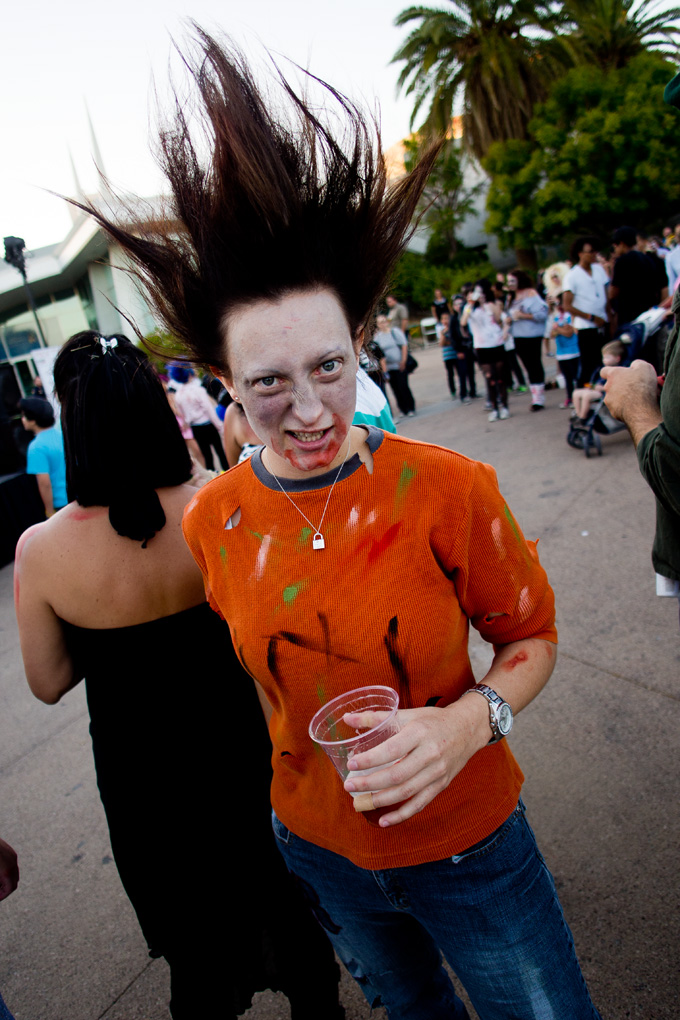 –
Leica M9…this guy wanted to eat the camera and then feast on my brains!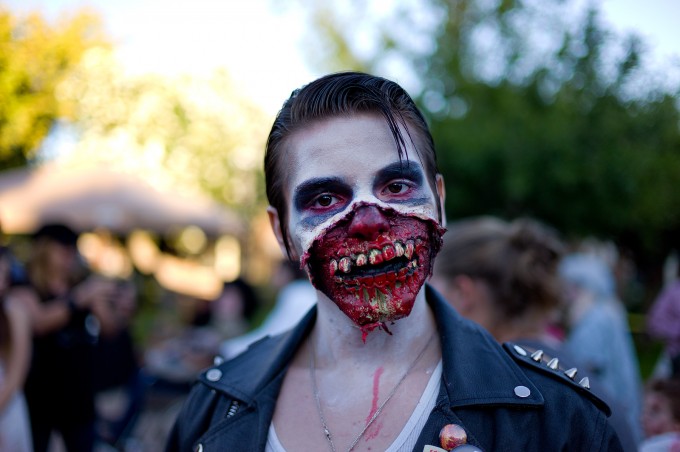 –
OM-D and Fisheye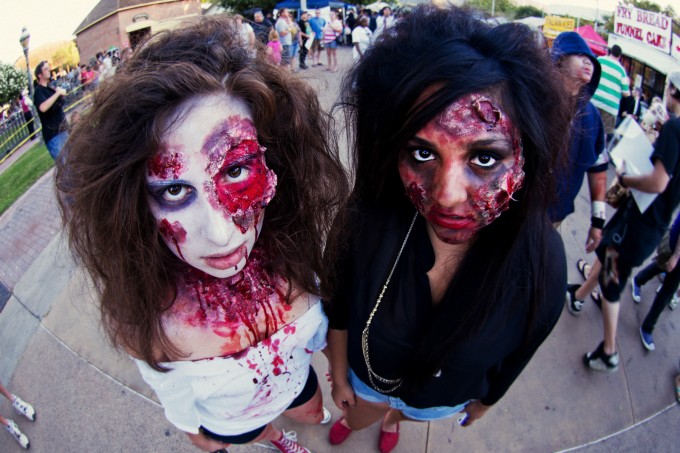 –
The OM-D and 75 1.8..this lady had the hair but no makeup so she resembled a troll doll 🙂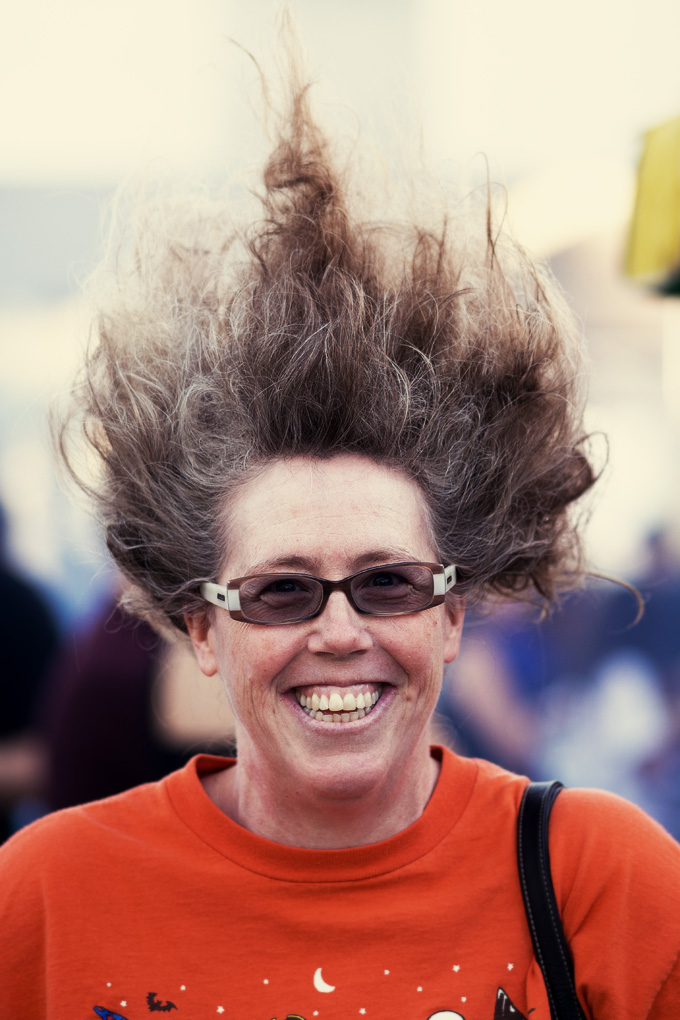 –
Leica M9 and 50 Summitar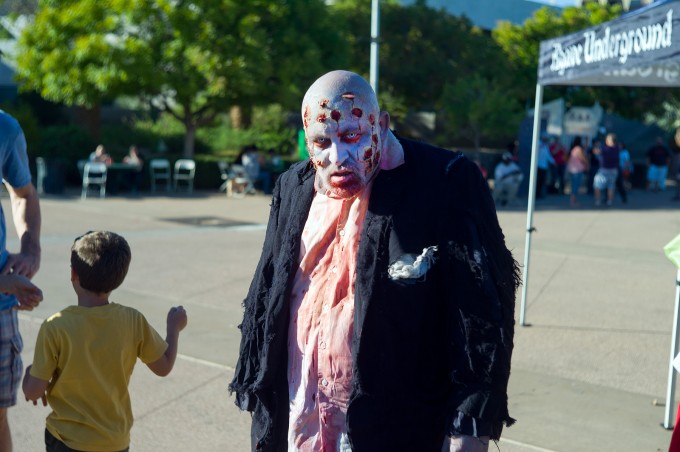 –
The OM-D and 75 1.8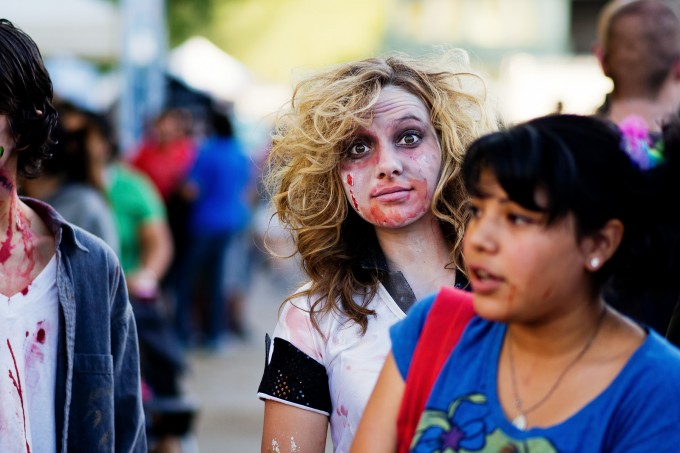 –
M9 and 50 Summitar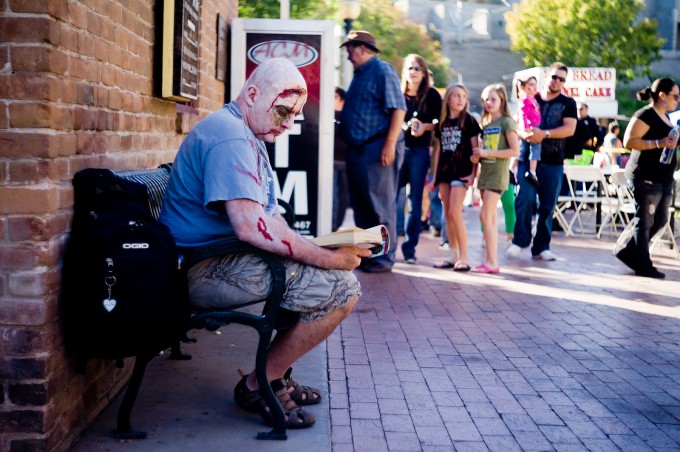 I have to say that if there is a Zombie Walk in your neighborhood  next Halloween then GO! It is loads of fun, there are a gazillion photo opps and everyone is friendly and having a great time, which makes for some great image making possibilities. Enjoy the rest of your Sunday!
Steve